Lindsay Dofelmier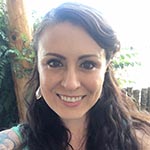 Having called Texas, Washington, Oregon, Idaho, and Utah home, Lindsay has been on the front lines of the ongoing battle over land use and conservation in the West for her entire life. Growing up with some of the country's wildest, most beautiful, and most threatened landscapes in her backyard inspired Lindsay to advocate for the preservation of these lands and the species that call them home.    
Prior to joining Defenders' Denver office in 2017, Lindsay clerked for the Honorable Melinda Harmon in the Southern District of Texas. Lindsay received a B.A. in Japanese and a B.A. in International Studies, cum laude, from the University of Washington in 2003. Lindsay graduated with honors from the University of Texas School of Law in 2015 and is a member of the Order of the Coif. She is a member of the Texas bar and is admitted to the Tenth Circuit Court of Appeals.
You may also be interested in:
Bears die when they get into trouble with people's garbage, livestock, when they are hit by cars and trains or illegally killed. By preventing these conflicts we can keep bears alive and on the road to recovery.
During Wolf Awareness Week, we celebrate the vital role wolves play in the ecosystem, combat the misinformation that so often surrounds them, and share what you can do to help wolves survive.
November 2014 - More than 100 wild bison were brought to Fort Peck Indian Reservation, adding to this historic conservation herd.
GET INSTANT ALERTS & UPDATES
Get Instant Alerts & Updates
Enter email address
Enter mobile number