Cape Hatteras Protections Upheld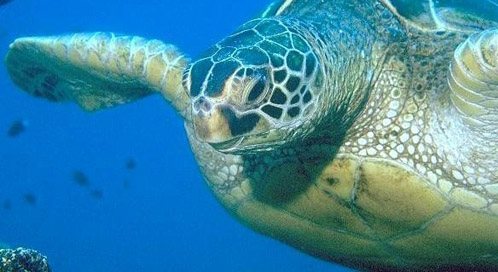 A federal court has upheld Cape Hatteras National Seashore's beach driving rule, which has led to two consecutive years of great news for sea turtle and piping plover nest rates, along with record tourism numbers. Indeed, since it was put in place, the park has counted a record number of sea turtle nests (222 in 2012 and 254 in 2013) and both visitations to the National Seashore and proceeds from visitor lodging increased during the nesting season.
You may also be interested in:
April 2015 - In less than 40 years, this population of sea turtles has gone from nearly vanishing to laying thousands of successful nests on our beaches every year.
April, 2013: Thanks to new regulations that Defenders proposed and worked hard to promote, Mexico is protecting vital sea turtle nesting habitat.
August, 2013 - Thanks to Defenders and our advocates fighting to keep vital protections in place, Cape Hatteras National Seashore saw a record-breaking year of nesting sea turtles.
GET INSTANT ALERTS & UPDATES
Get Instant Alerts & Updates
Enter email address
Enter mobile number
Latest Updates
September 1, 2017 | 1.00 PM
September 1, 2017 | 1.00 PM