No Road to Ruin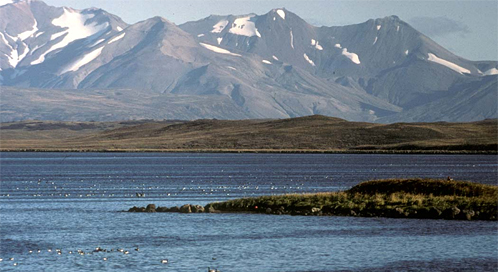 Izembek National Wildlife Refuge was established in 1960 to protect some of the most distinctive and important wetlands in the world. It is home to an abundance of wildlife, including 98% of the world's population of Pacific black brant (a sea bird), as well as grizzly bear, caribou, and salmon. Years ago, a road was proposed to connect the communities of King Cove and Cold Bay - a road that would cut across sensitive wetlands as well as steep slopes prone to avalanches. Numerous studies – by the federal government, the state of Alaska and wildlife experts – have concluded that a road through Izembek would permanently and significantly damage the wilderness and wildlife habitat value of the refuge, yet the road remained in contention for decades, with Defenders and other conservation groups vehemently opposed.
You may also be interested in:
For all its unique beauty, the Arctic Refuge is under assault. The oil industry and its political allies continue to launch attacks to open this national treasure to destructive oil and gas drilling, while climate change threatens to disrupt its habitats faster than wildlife can adapt.
A roundup of important wildlife stories
If past strong anti-wildlife conservation efforts and horrible voting records are any indication, we should expect the new wave of Senate leaders will pursue a radical and sweeping assault on America's wildlife and public lands.
GET INSTANT ALERTS & UPDATES
Get Instant Alerts & Updates
Enter email address
Enter mobile number
Latest Updates
October 4, 2018 | 4.39 PM