A Shark Workshop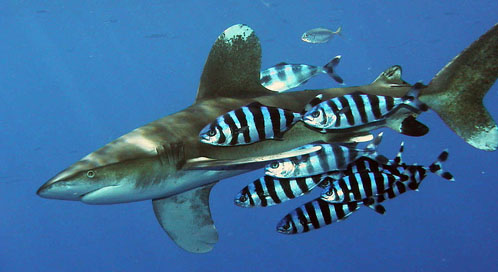 When sharks were granted new listings at this year's historic CITES conference, and new regulations placed on the shark trade, it meant big changes coming for the way many countries and their fisheries do business. To make it easier for these nations to change their practices and obey the new regulations - which will make the seas a bit safer for many vulnerable species of sharks - we helped organize a hands-on shark identification workshop. Representatives from 28 different countries attended the event!
You may also be interested in:
Tiger Mail; Wolves to the Rescue: Walrus Woes in a Warming Arctic
In the back room, endangered pangolins—scaly, armored mammals native to Southeast Asia and parts of Africa—were being "processed." The armadillo-like animals were skinned; their valuable scales removed; organs, blood and fetuses separated out; and the remaining meat boiled.
Once every three years, representatives gather from the 175 nations that have signed on to the Convention on International Trade in Endangered Species (CITES).
GET INSTANT ALERTS & UPDATES
Get Instant Alerts & Updates
Enter email address
Enter mobile number
Latest Updates
November 2, 2017 | 3.00 PM
November 2, 2017 | 3.00 PM