Success at CITES CoP 16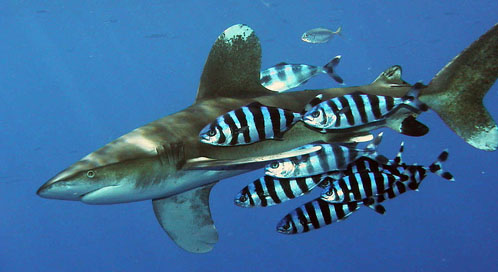 Our international team of policy experts worked hard to make the 2013 Conference of the Parties of the Convention on Trade in Endangered Species (CITES) a success, and what a historic meeting it turned out to be. The Conference approved new listings of a number of vulnerable species. Despite the long opposition of some nations to any regulations that could impact the shark trade, we worked hard to get the best scientific information to the member nations, and the Conference successfully listed several species of sharks!

Read more on our blog >>
You may also be interested in:
Once every three years, representatives gather from the 175 nations that have signed on to the Convention on International Trade in Endangered Species (CITES).
New Hope for Hammerheads; From Doves to Condors; Wolverine Woes
Maligned as killing machines, sharks are an essential part of healthy oceans. Millions of sharks are killed every year to fill soup bowls.
GET INSTANT ALERTS & UPDATES
Get Instant Alerts & Updates
Enter email address
Enter mobile number
Latest Updates
November 2, 2017 | 3.00 PM
November 2, 2017 | 3.00 PM