Victory for Wyoming Wolves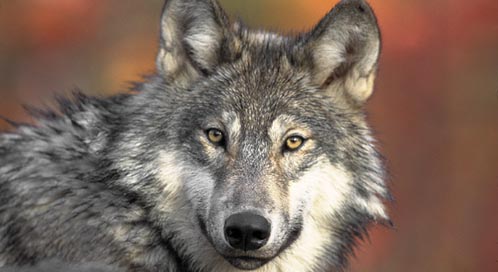 Federal protections for gray wolves in Wyoming were reinstated today after a judge invalidated the U.S. Fish and Wildlife Service's 2012 statewide Endangered Species Act delisting of the species. The ruling from the U.S. District Court halts the management of wolves by Wyoming, a state with a history of hostile and extreme anti-wolf policies.
You may also be interested in:
During Wolf Awareness Week, we celebrate the vital role wolves play in the ecosystem, combat the misinformation that so often surrounds them, and share what you can do to help wolves survive.
Once the most widespread carnivore on Earth, wolves were eradicated for centuries across Europe, and early immigrants to North America brought with them their cultural prejudice and fear of the species.
October-December, 2013 - The U.S. Fish & Wildlife Service held several public hearings on their proposal to delist most gray wolves in the U.S. And at each one, Defenders was there in force.
GET INSTANT ALERTS & UPDATES
Get Instant Alerts & Updates
Enter email address
Enter mobile number
Latest Updates
November 17, 2016 | 9.59 AM