The wind whipped icy rain in every direction and gave a gray cast to the steep hilly landscape surrounding us. We were all pretty well soaked through, but we were on an important errand; investigating a former mine site for evidence of toxic pollutants and other environmental harm.
The Straight Creek mine site is owned by the KopperGlo Mining Company, a company with a history of permit violations and environmental harm on the coal-rich Cumberland Plateau of northeast Tennessee. Just a few years ago, Defenders took legal action that resulted in a major mitigation settlement against one of the company's other mines in the region. This day's damp and chilly visit had been requested by a coalition of groups that often works together to watch-dog mining activities in TN. Our goal for the day was to assess the quality of KopperGlo's post-mining site cleanup activities, known as "reclamation," and ensure that the site would support basic ecological functions and do no further environmental damage to this once biologically rich watershed after the Straight Creek mine was formally closed. 
Image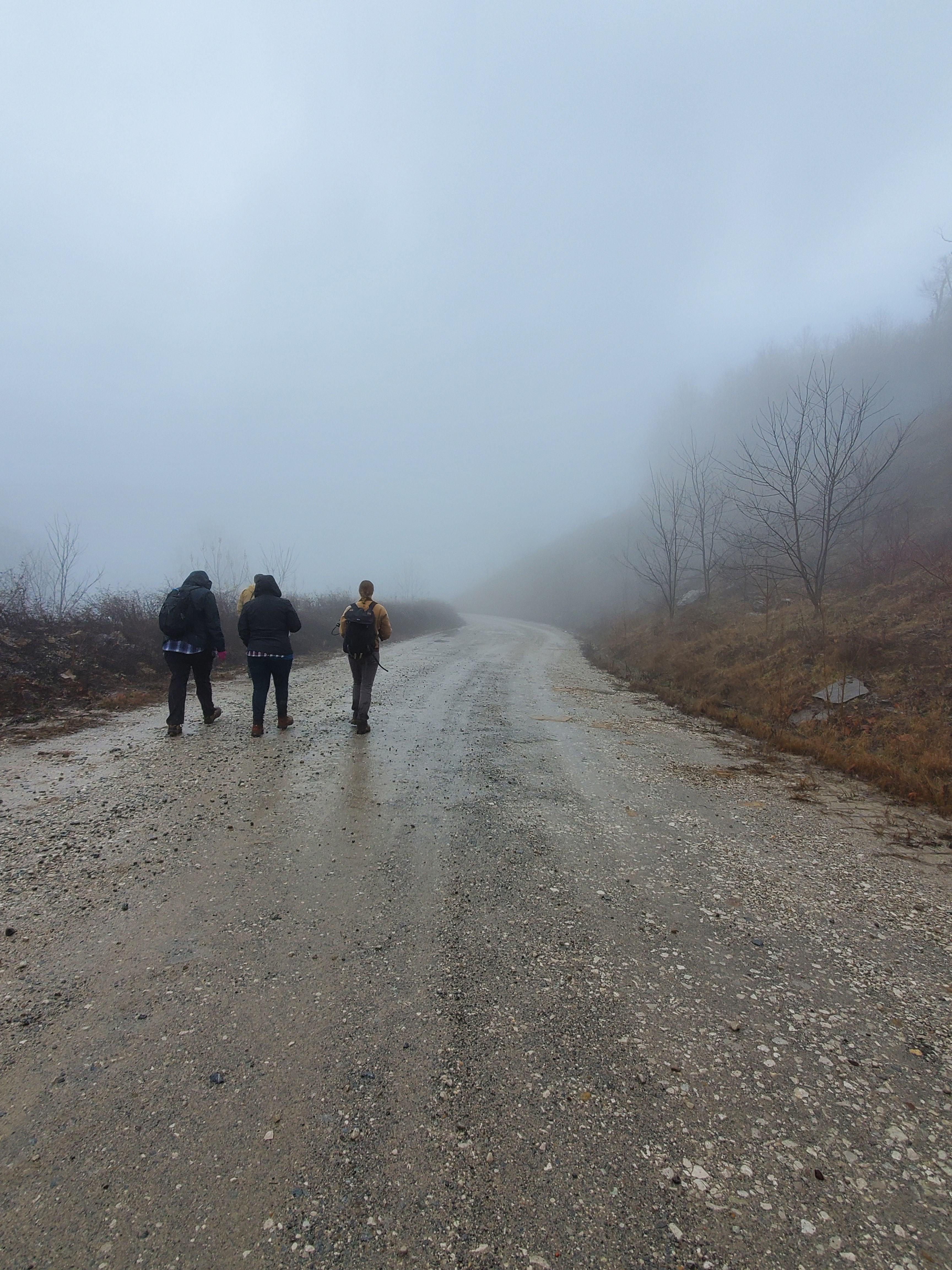 Image Credit
Kat Diersen/Defenders of Wildlife
Image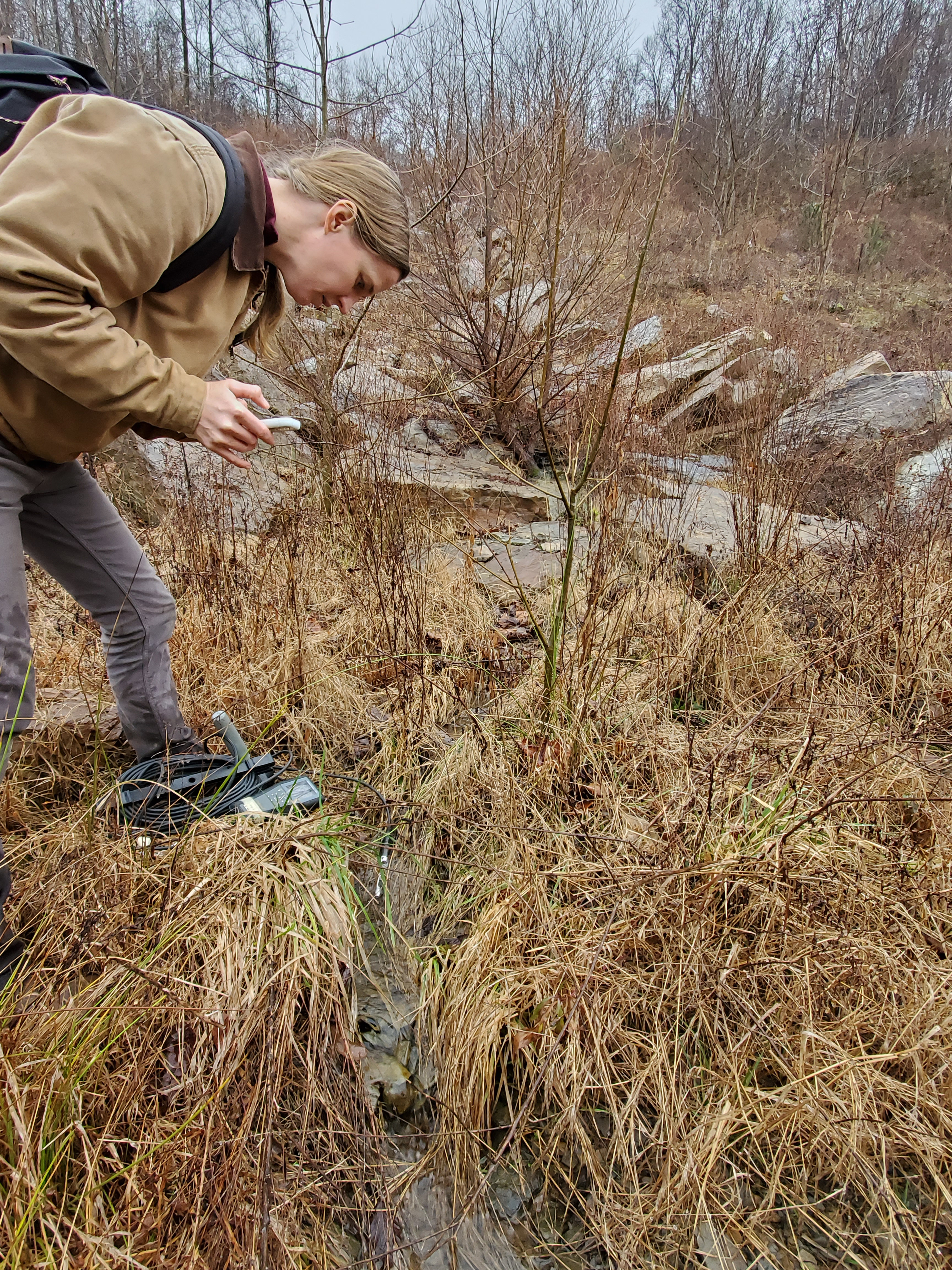 Image Credit
Kat Diersen/Defenders of Wildlife
Image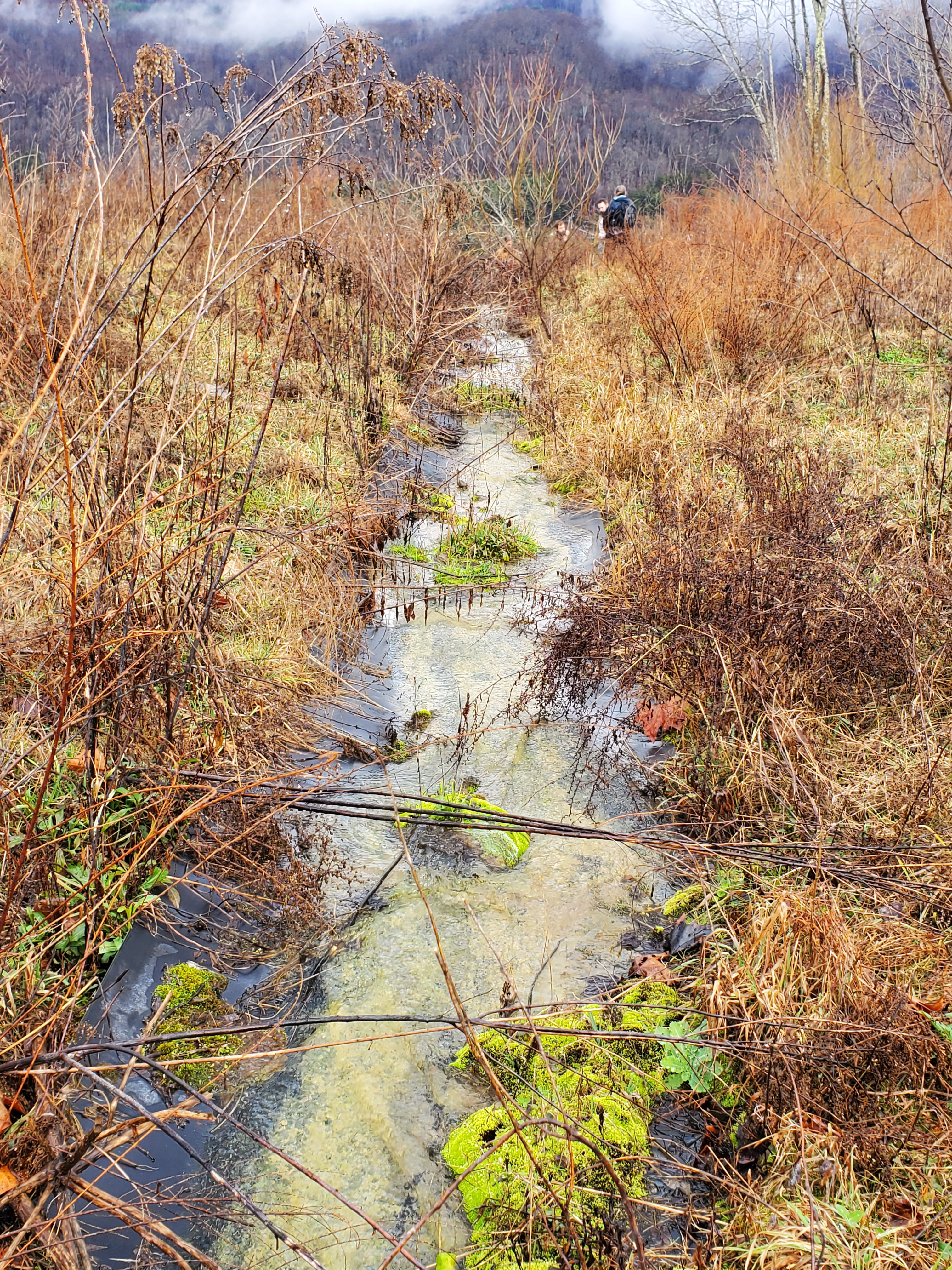 Image Credit
Kat Diersen/Defenders of Wildlife
Straight Creek is what is known as a re-mining site. It had been mined in the past, prior to Congress passing the Surface Mining Control and Reclamation Act of 1977 (SMCRA). This means there was no law in place to require reclamation and the land was left barren and scarred. Vertical cliffs stripped of vegetation existed higher up the mountainside along the entire mine site where the previous mine had sliced away a side of the mountain like a piece of birthday cake. These "high walls," as they are called, are unstable and dangerous, prone to erosion and landslides, and likely to allow any toxins that reside within the remaining coal seam to leach into the surrounding hillside.
SMCRA is the primary legal tool that we use to conduct citizen oversight of mines in Tennessee. Under SMCRA, mining companies are required to post a bond sufficient to cover the cost of reclaiming a site before they can get a permit to operate. This is to ensure that should the mine be abandoned before it can be fully reclaimed, the responsible government agency has sufficient funds to complete the reclamation. Once a site is adequately reclaimed by the mining company, as determined by Office of Surface Mining Reclamation and Enforcement (OSMRE), the company may request that the bond be released to them. SMCRA provides mechanisms for public engagement in the mine permitting and reclamation process. Any time a company requests a permit for a new operation or the release of bond for a reclaimed operation, OSMRE must provide notice to the public. Stakeholders can request hearings and even site visits to review, discuss or challenge these requests.
For over five hours we walked nearly the entire length of the old mine site, which was long and narrow as it had been carved into the side of a long ridge line. Along the way we stopped to take water samples at several ponds and other places where water emerged from the hillside. The ponds were former runoff catchment ponds that had been restored to become small wetland structures. Pollutants we sampled for included iron, manganese, selenium and aluminum—all well-documented, common pollutants that result from strip mining. When stakeholders had visited the site several years ago at the beginning of reclamation, several samples came back highly positive for these metals. This day's samples later revealed that pollutant rates came down considerably, but most of our partners thought the samples were diluted because we were sampling during a time of extremely high water flow due to ongoing winter rain, while previous samples had been taken during a hot, dry summer.
At one spot at the base of a small cliff, there was a fissure with gushing water where a former catchment pond had been lost during a landslide. This pool had been the one where the most concerning water samples had been taken in previous years. Now there was a large piece of pvc-like plastic, running from the outflow at the small cliff base, across the adjacent field and right off the side of the mountain. The KopperGlo representative explained that this was to ensure the water would run across the field and not sink back into the ground, further destabilizing the loose soil below and causing another land slide. Unfortunately, this probably means that any heavy metals still coming out of the ground are being dumped off the site and onto the hillside below.
The intended post-mining use of this site in KopperGlo's permit was commercial forestry and wildlife habitat, and we did see evidence of efforts on that front. The land had been sloped and graded to approximate the pre-mining topography of the site and there appeared to be a decent diversity of planted native grass, shrub and tree species on the newly-shaped mountainside. At several of the old containment ponds-cum-wetlands, I noted wetland plant species such as cattails, and in one I even spotted several eastern newts. I also saw scat from elk, deer, coyote, and a couple of other mammals, indicating that at least less sensitive wildlife is beginning to re-inhabit the area.
Image
Image Credit
Kat Diersen/Defenders of Wildlife
Image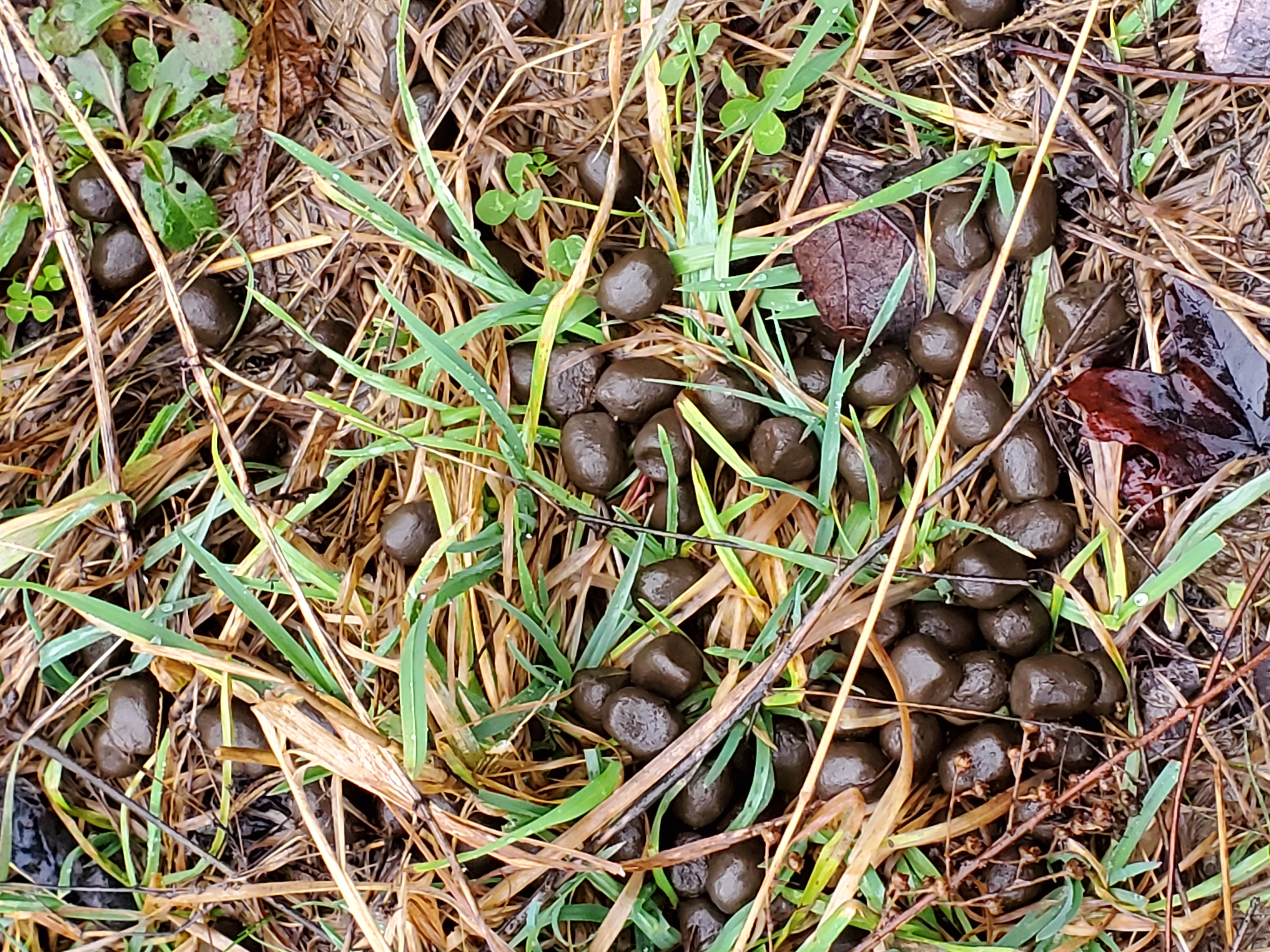 Image Credit
Kat Diersen/Defenders of Wildlife
Image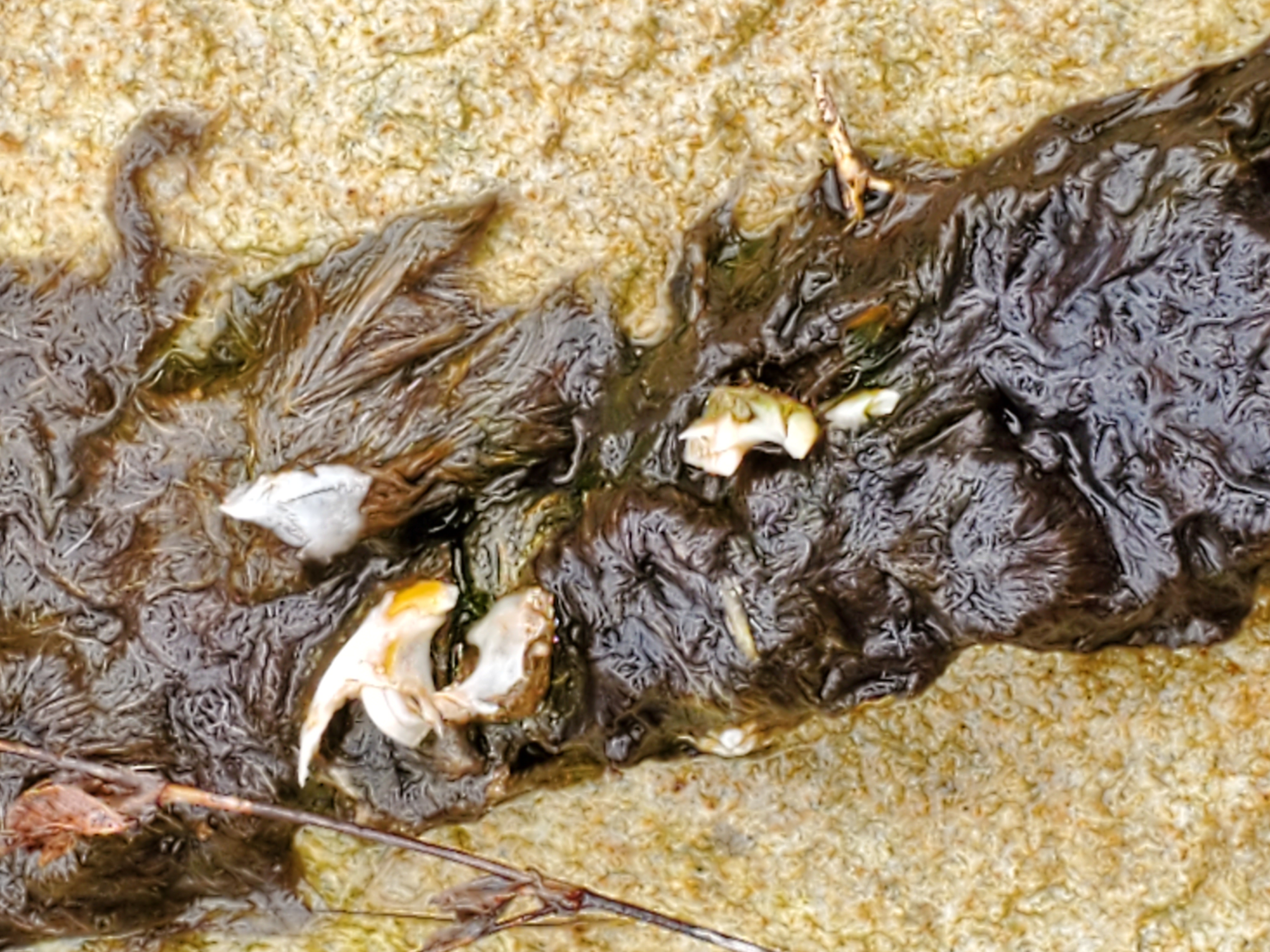 Image Credit
Kat Diersen/Defenders of Wildlife
After the test results from our water samples came back, we concluded that overall there was not much to challenge on this site. Site restoration efforts and water quality were imperfect but within legal limits. We prepared a comment letter for OSMRE, in which we asked that KopperGlo be required to continue monitoring water quality at the site for another year and come up with a solution to the one major outflow that didn't involve using a plastic liner to transport potentially contaminated water off of the site, and reaffirmed our commitment to continued participation as stakeholders on other mining actions throughout the region.
Straight Creek is just one of hundreds of mines that have scarred and polluted this landscape and degraded its waterways over the last century. The rivers of the Cumberland Plateau are historically among the most biodiverse in the country and are currently home to a number of imperiled species, including the federally threatened blackside dace, which has designated critical habitat in the same watershed as Straight Creek. Today these systems are so degraded that the impacts of a single mine can seem like a drop in the bucket. But if we are to have any hope of repairing and restoring them, then we must keep pushing to minimize as much new mining activity as we can and ensure that existing mines reduce their harm as much as possible. 
It's a little frustrating that this site, with its visible high walls and polluted water, constitutes a "good" reclamation. There is no such thing as a good strip mine, and even the best reclamation effort is a poor option compared leaving these beautiful mountains whole and healthy. Nevertheless, I believe that our past efforts to hold KopperGlo and other mining operations in the region accountable have resulted in these companies taking more stringent efforts to comply with the letter of the law, and the Straight Creek reclamation site is evidence of that. Defenders and our allies will continue to keep an eye out in Tennessee coal country, challenging each and every new mine operation and pushing for better clean-up of this ravaged, but still rich and beautiful landscape.
Image