We are on the verge of a 6th Mass Extinction, with species being lost at up to 1,000 times faster than normal because of human activities.
The United States recognized the risk early, with Congress passing bedrock conservation laws like the Endangered Species Act (ESA) and the Marine Mammal Protection Act as clear declarations that the nation values protecting imperiled species and their habitats. We protected imperiled species from take and illegal trade, preserved their habitats, developed recovery plans, and required federal agencies to take imperiled species into account in their activities. 
As a result, over 95% of ESA-listed species are still with us today and hundreds of species—like wolves, California condors, black-footed ferrets and whooping cranes—are now on the path to recovery. Marine mammals like manatees and Cook Inlet beluga whales are getting the attention they deserve so they can flourish. And conserving and restoring our native species to their respective landscapes makes for healthier, more natural, more resilient ecosystems where wildlife of all kinds can thrive.
While we have made great progress conserving imperiled species, threats to their survival remain and new threats are emerging. Climate change is a threat of global proportions. Invasive species and diseases are being spread to new, susceptible populations. The ESA and other conservation laws are politically controversial and at risk of being weakened. Now is the time to redouble our efforts to retain past successes and tackle new challenges. 
Defenders' Impact
Our conservation efforts are targeted at the full range of vulnerable North American biodiversity, from plants to pollinators to predators.
We recognize that we cannot protect any species without simultaneously protecting the diversity of wildlife and habitats on which it relies. We are working for the day when vulnerable North American species rebound to the point that they are secure — no longer threatened with rapid decline or extinction — and thriving in robust, well-distributed populations. 
To that end, we are protecting habitat on federal lands and private lands and working to identify and protect wildlife corridors for wide-ranging species. We are promoting proven coexistence measures to help people share the landscape with wildlife and using innovative tools to reduce the conflicts that often occur with wildlife in their natural habitats.
Defenders has been at the forefront of these efforts for decades, and we have pioneered transformational approaches and tools that successfully build social acceptance for wildlife. We are defending conservation laws like the Endangered Species Act, Migratory Bird Treaty Act, Marine Mammal Protection Act and many others to make sure that while species are vulnerable, they get the protections they need to recover.
We use our deep knowledge of how imperiled species conservation is implemented on the ground to develop and advocate for innovative conservation approaches. We are combating climate change by promoting responsible Smart from the Start renewable energy siting, because one of the greatest threats to our wildlife is climate change. And we speak for wildlife in the courts, on Capitol Hill and in communities across the country. 
Conserving Imperiled Species Blog Posts
Read More About the Conserving Imperiled Species
News
Image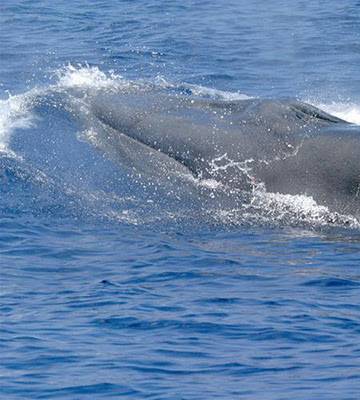 The House Natural Resources Committee late yesterday approved H.R. 6008, a bill by Rep. Garret Graves (R-LA), that threatens the critically endangered Rice's whale with
Image