We are living in difficult times. The global COVID-19 pandemic has alienated us from family, from friends and colleagues, and from the routines, experiences and adventures that make up our lives. For many of us, the pandemic has also limited our connections to nature, wildlife and the outdoors. As we learn to adapt, we can start to plan our reunion with the wild places that we miss and that are so essential to our health, especially now.  As David Attenborough said, "In times of crisis the natural world is a source of joy and solace." 
I'm crazy about the National Forest System, all 193 million acres, including each of the 155 national forests, 19 national grasslands, and even the single national prairie. Having to choose my favorite national forest place for National Forest Week is nearly impossible because they are all so amazing! National forests are carbon and biodiversity strongholds, supporting over 450 species listed under the Endangered Species Act, including in my home state of Montana, like grizzly bears, Canada lynx and bull trout. Like millions of Americans, my family's water originates in a national forest: In our case, it's Gallatin National Forest outside of Bozeman. And like generations of Americans I have been recreating in national forests for almost my entire life. I have fond and drizzly memories of camping with my family among the giant trees of Olympic National (rain) Forest in Washington state.
Image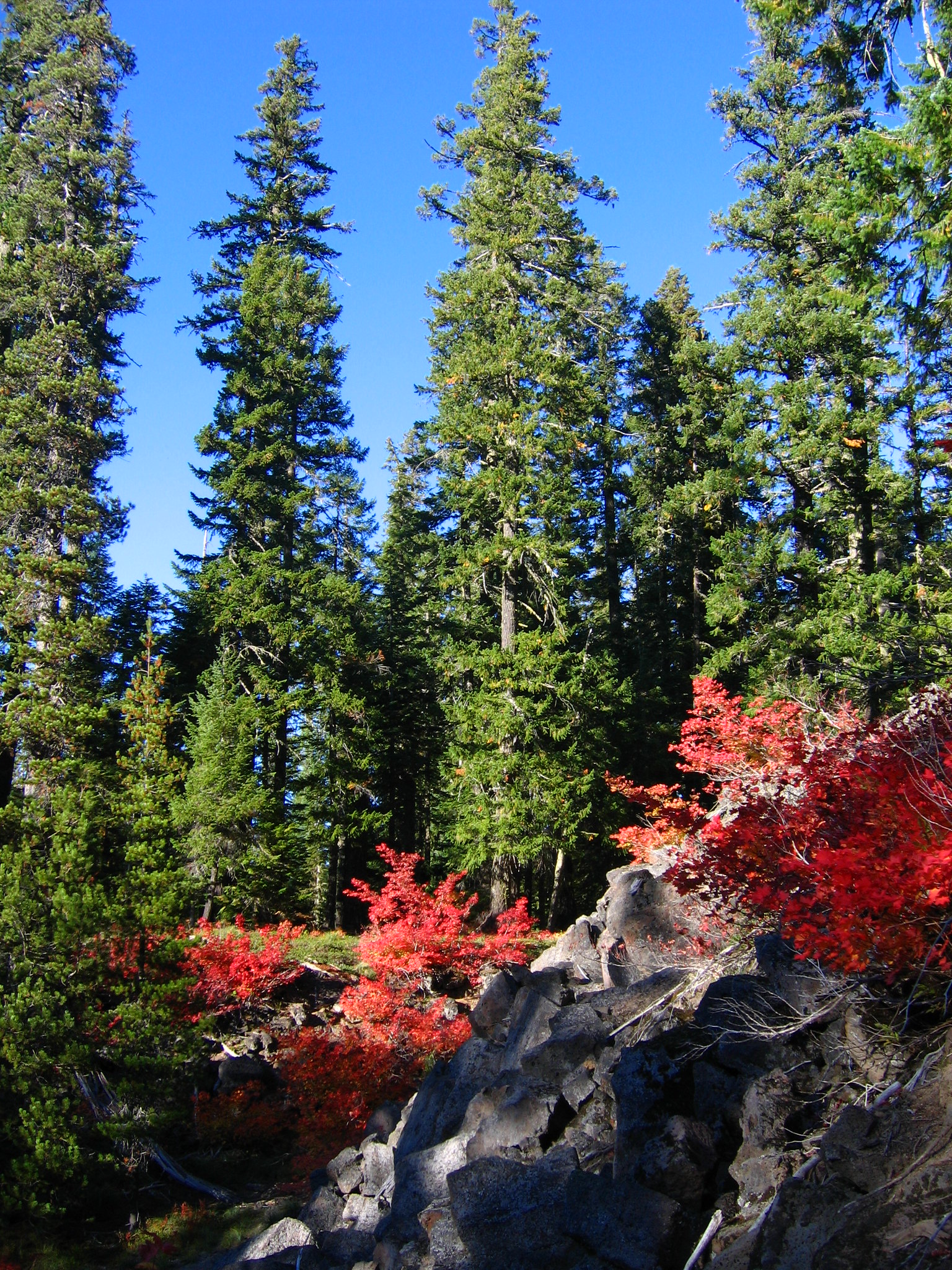 Image Credit
David Patte/USFWS
Image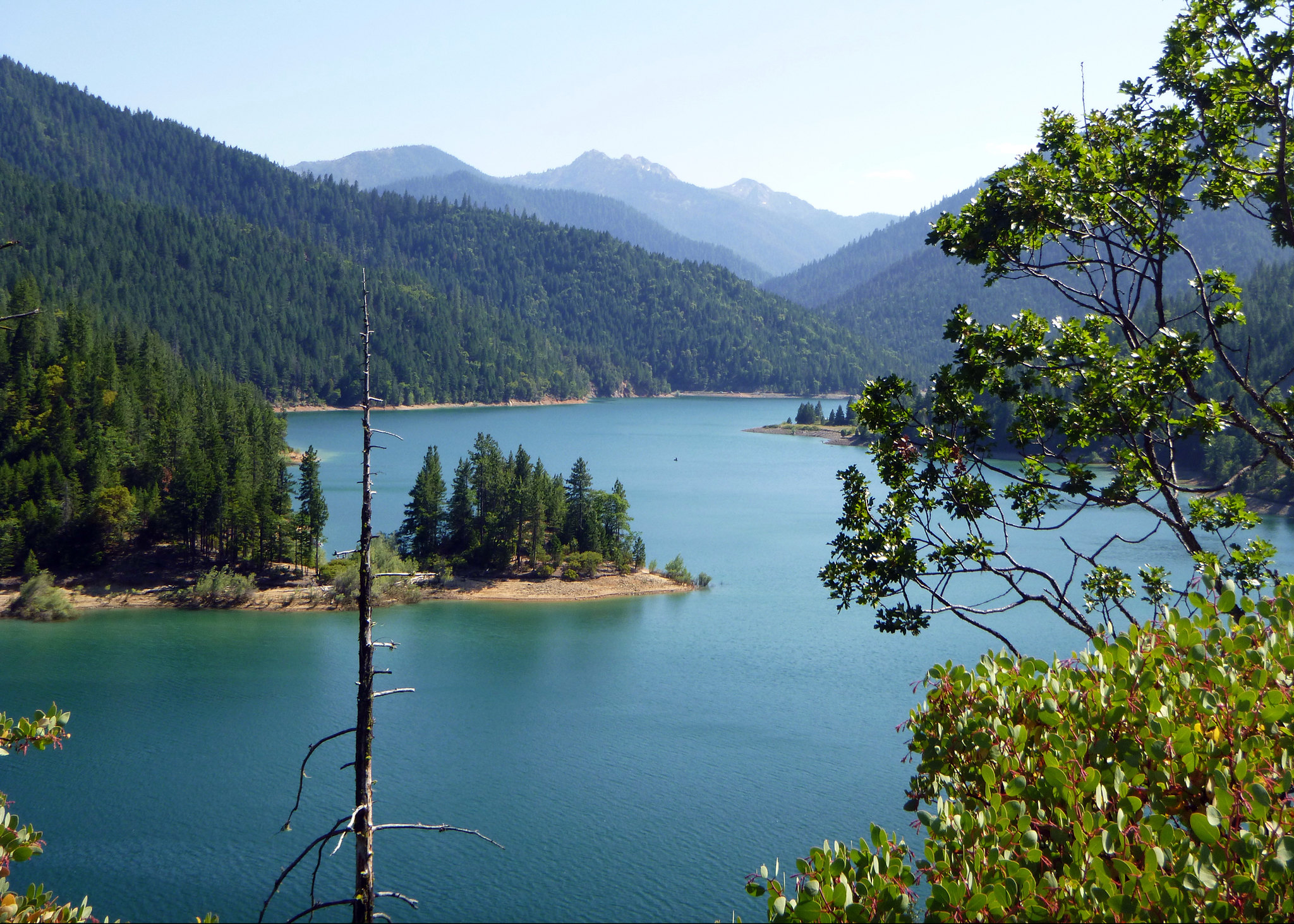 Image Credit
Rick Swart/ODFW
Image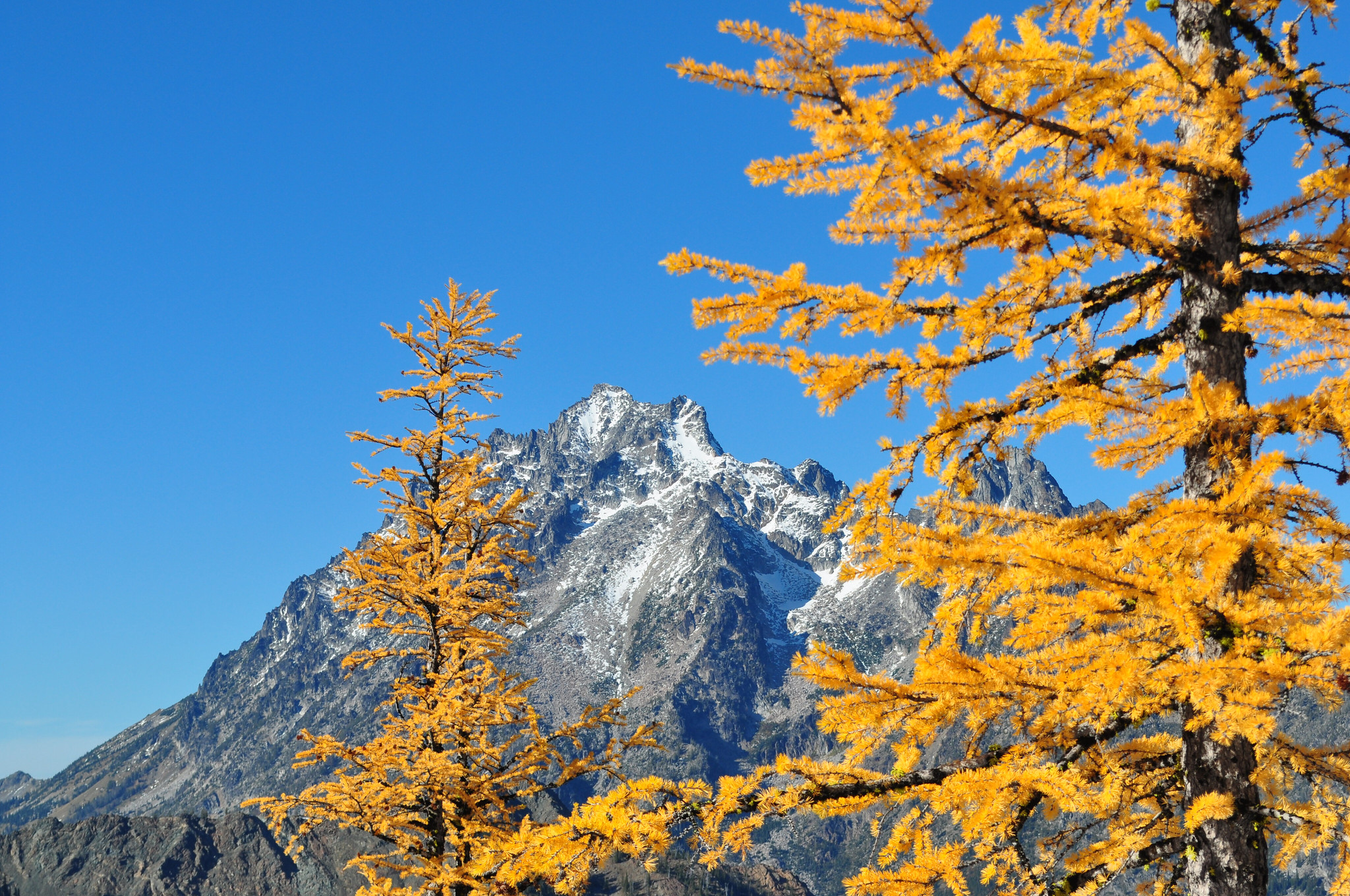 Image Credit
Dawn Fouts/USDA
So rather than having to choose among the ancient forests nestled between three volcanoes in the Gifford Pinchot, or the thrilling whitewater in Oregon's Rogue River-Siskiyou, or the rugged Pasayten Wilderness and "ghost bears" of the Okanogan, I'll offer this: When it is safe to do so, and with the utmost respect to others and the places and wildlife we all love, get out to your closest national forest, aim for the highest ridge, the oldest forest, the most riotous meadow of wildflowers or that sublime steam, and enjoy your public lands. The visit will do wonders for your soul during these hard times. 
To commemorate National Forest Week, a celebration of our national forests and grasslands, and to remind us of all the places we have missed and will now carefully take solace in, we pulled together the following stories from within Defenders after asking: What national forest have you missed most during the pandemic? 
My favorite National Forest in the Southwest is Gila National Forest in southwest New Mexico. The national forest is 4,235 square miles and includes Gila Wilderness! Established in 1924 as the first designated wilderness by the federal government, Gila Wilderness covers 872 square miles. I love Gila National Forest because the skies are still dark at night, Mexican gray wolves roam freely and it is mostly silent in these wild lands.
Image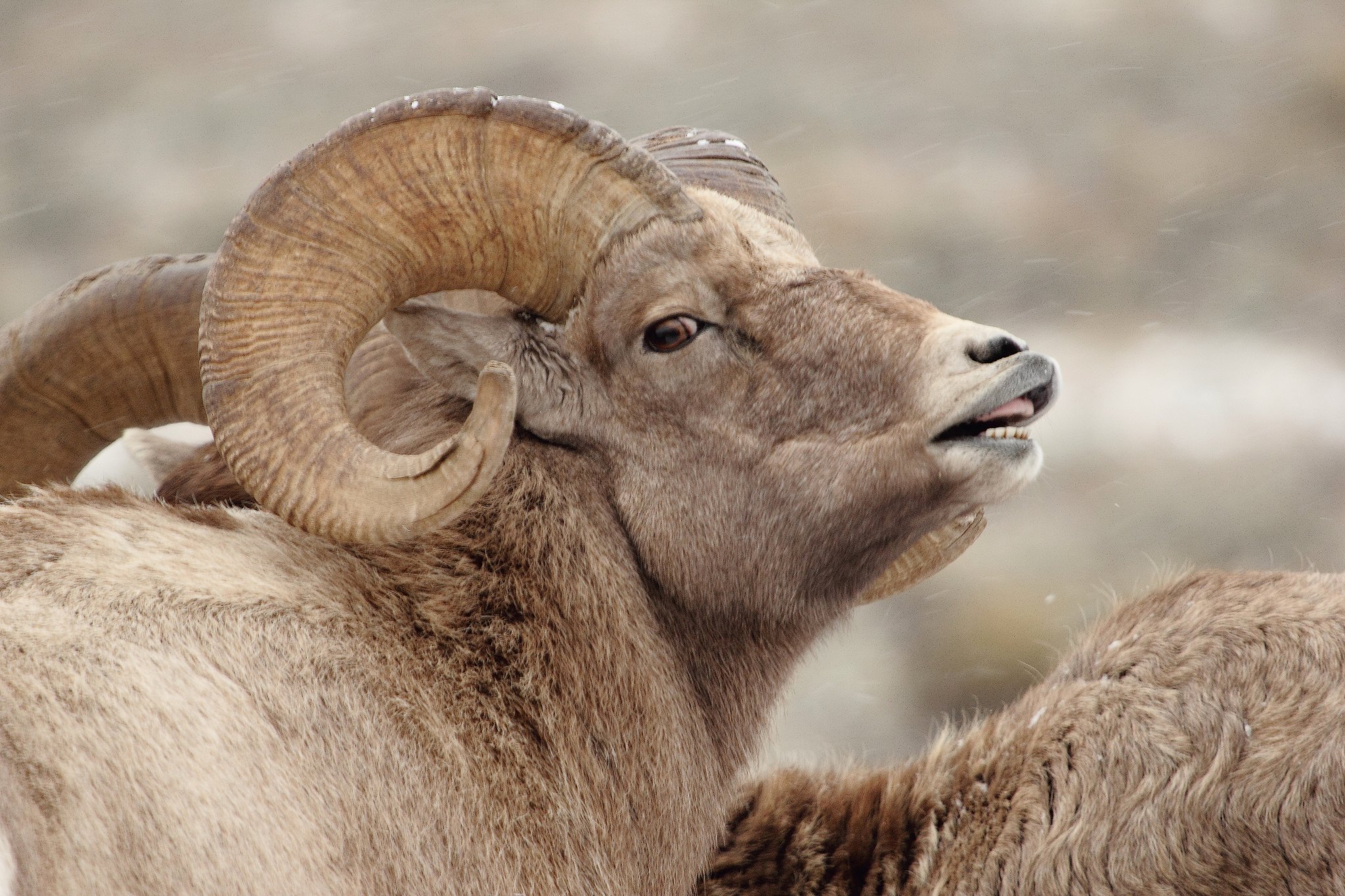 Image Credit
B. Barthelenghi/USFS
Image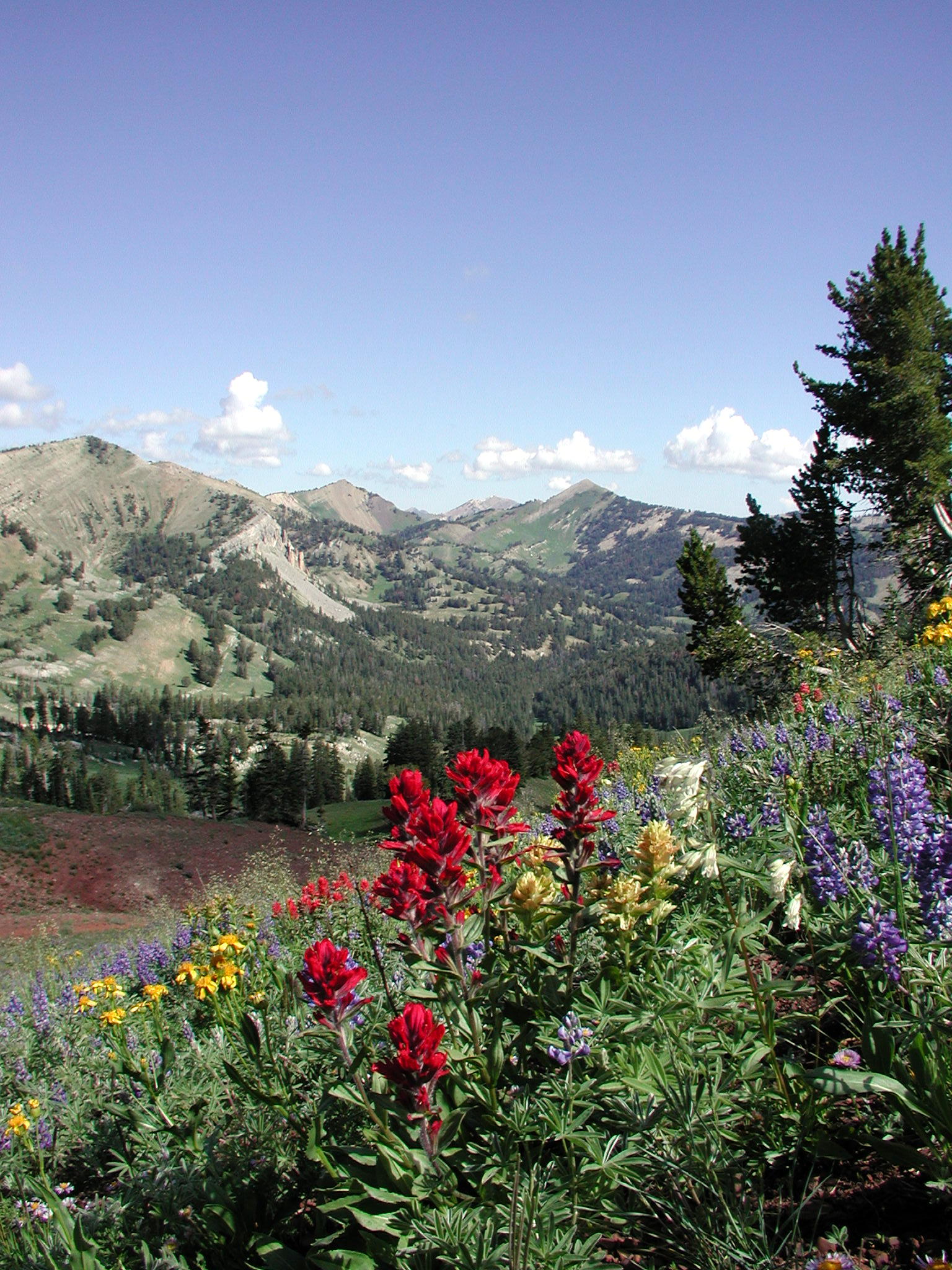 Image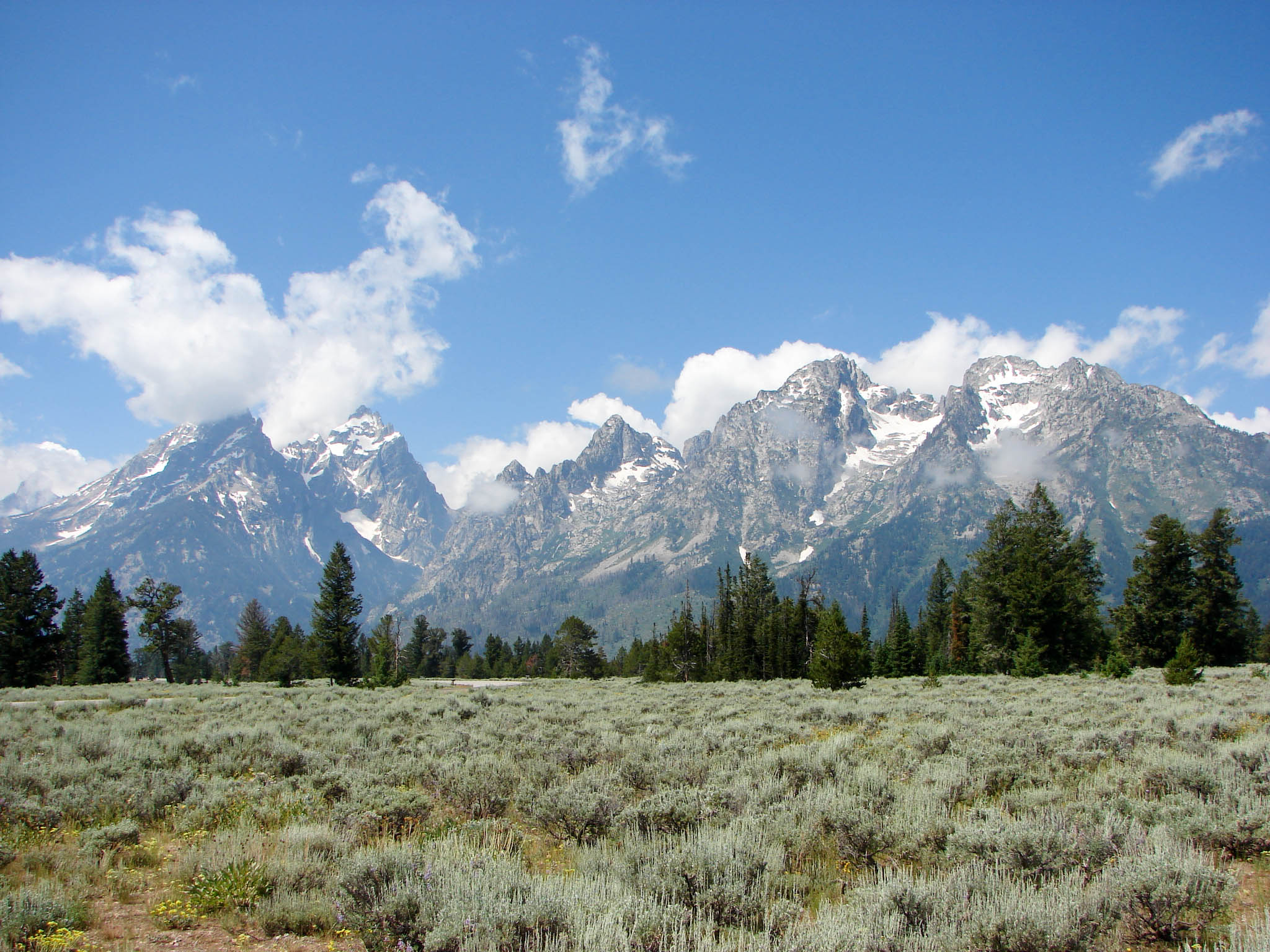 Image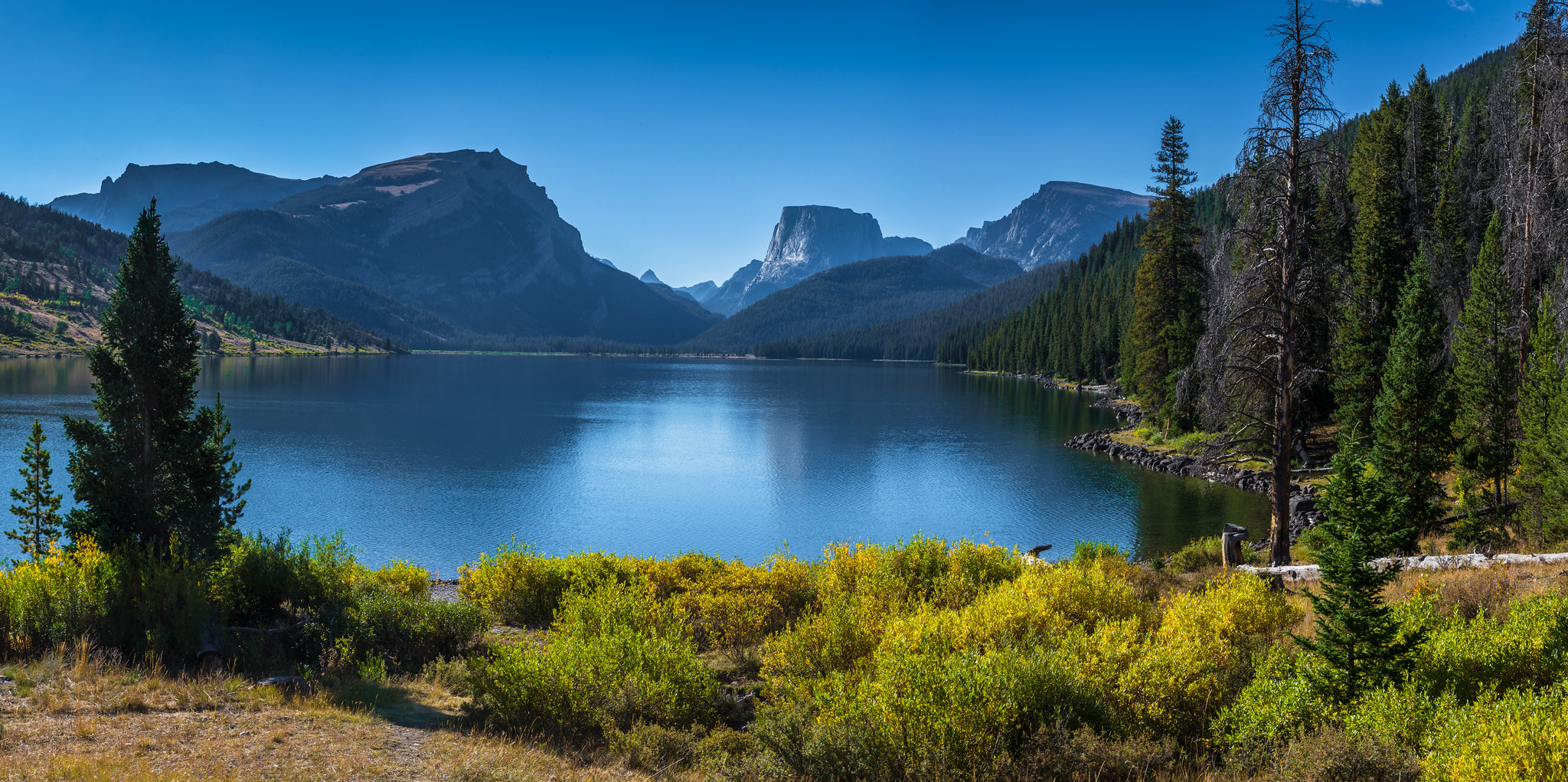 Image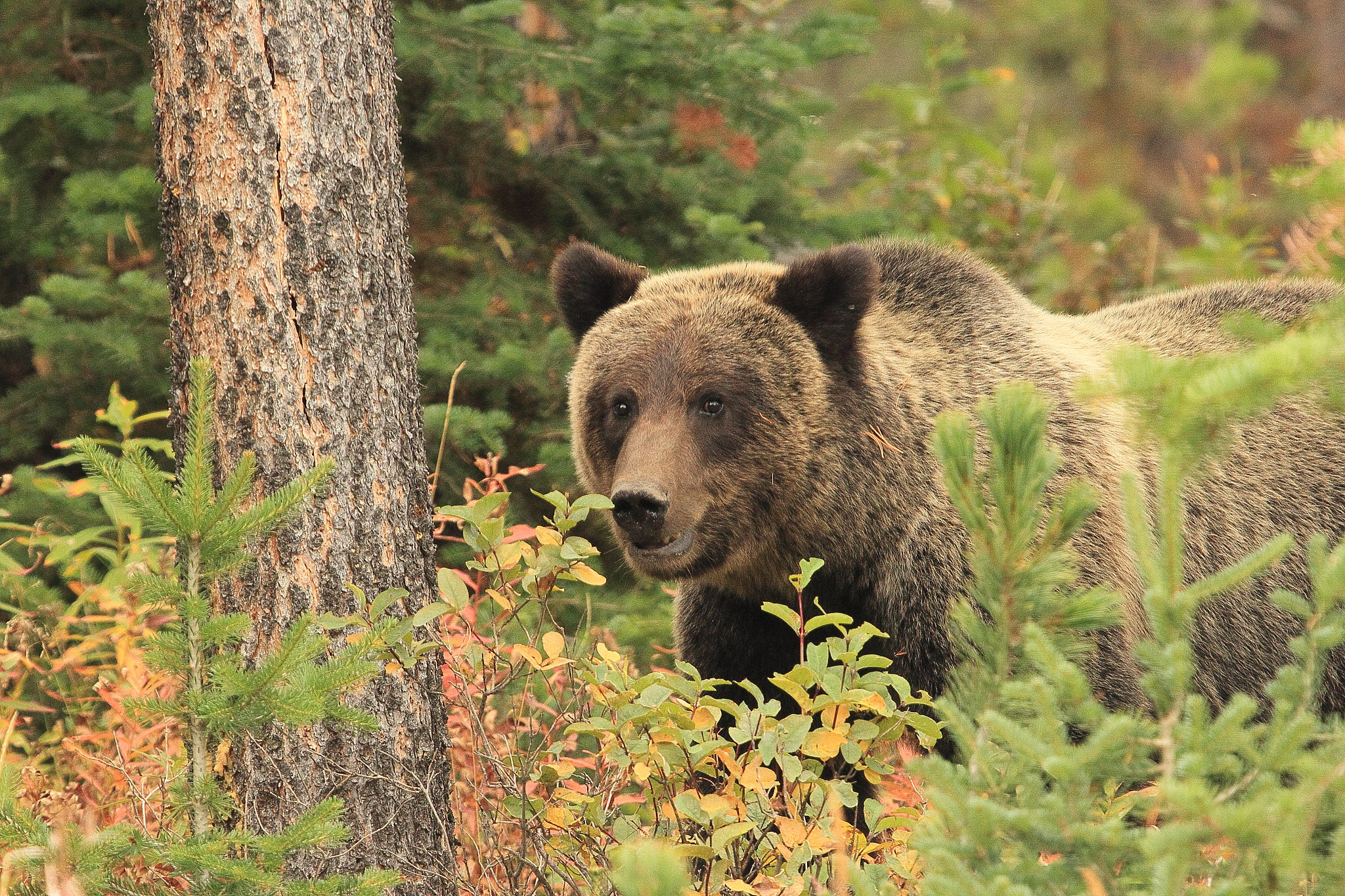 Image Credit
B. Barthelenghi/USFS
Image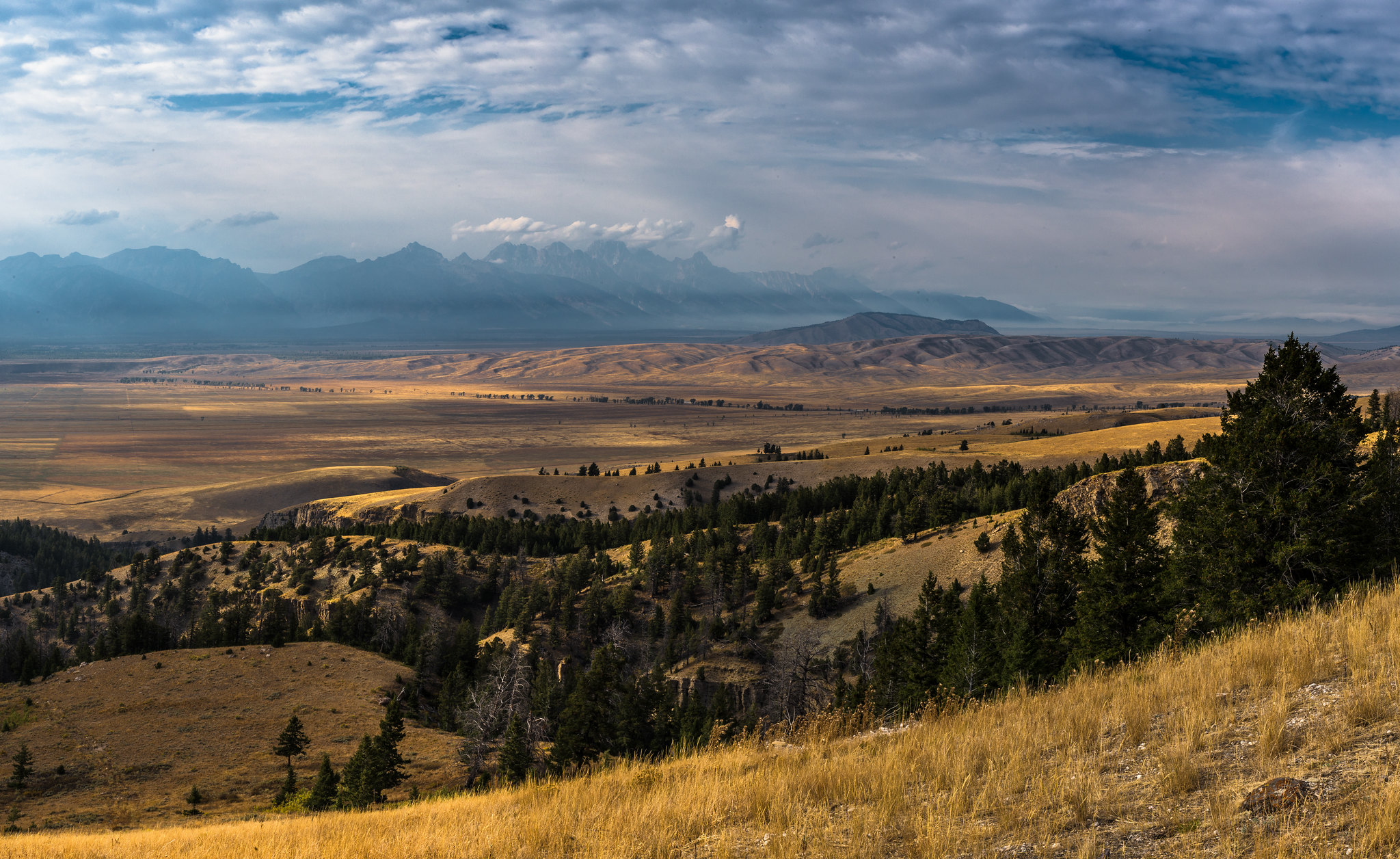 Bridger-Teton National Forest in Wyoming offers heart-stopping views of the Wind River Range (affectionately known as "the Winds"). This is my favorite national forest. I love backpacking through the lower-elevation forests and up into the alpine to feel surrounded by the granite peaks of the famous Cirque of the Towers in the Bridger Wilderness Area. When there is little chance of rain, I don't unpack the tent but sleep under the planets and stars. During a 4th of July trip one year, my party got caught in a blizzard—a reminder to be prepared for anything in the high mountains. Bridger-Teton is home to bears, bighorn sheep, Bonneville cutthroat trout and a diversity of other wildlife. It is important to acknowledge that Indigenous Peoples lived and passed through this place and many still call surrounding areas home including the Eastern Shoshone Tribe and Northern Arapahoe Tribe.
Carson National Forest is the gem of northern New Mexico. It includes one of the country's newest Wilderness Areas –Columbine-Hondo – as well as Cruces Basin, Wheeler Peak, Latir Peak and part of Pecos Wilderness. It's home imperiled species like the Mexican spotted owl and New Mexico's state fish – the Rio Grande cutthroat trout. It also makes up a significant portion of one of Defenders' focal landscapes - the Upper Rio Grande region. Ecologically, this area remains largely intact and provides important connectivity for a variety of species and holds significant potential to restore black-footed ferrets, bison, Mexican gray wolves, lynx and other iconic species.
Image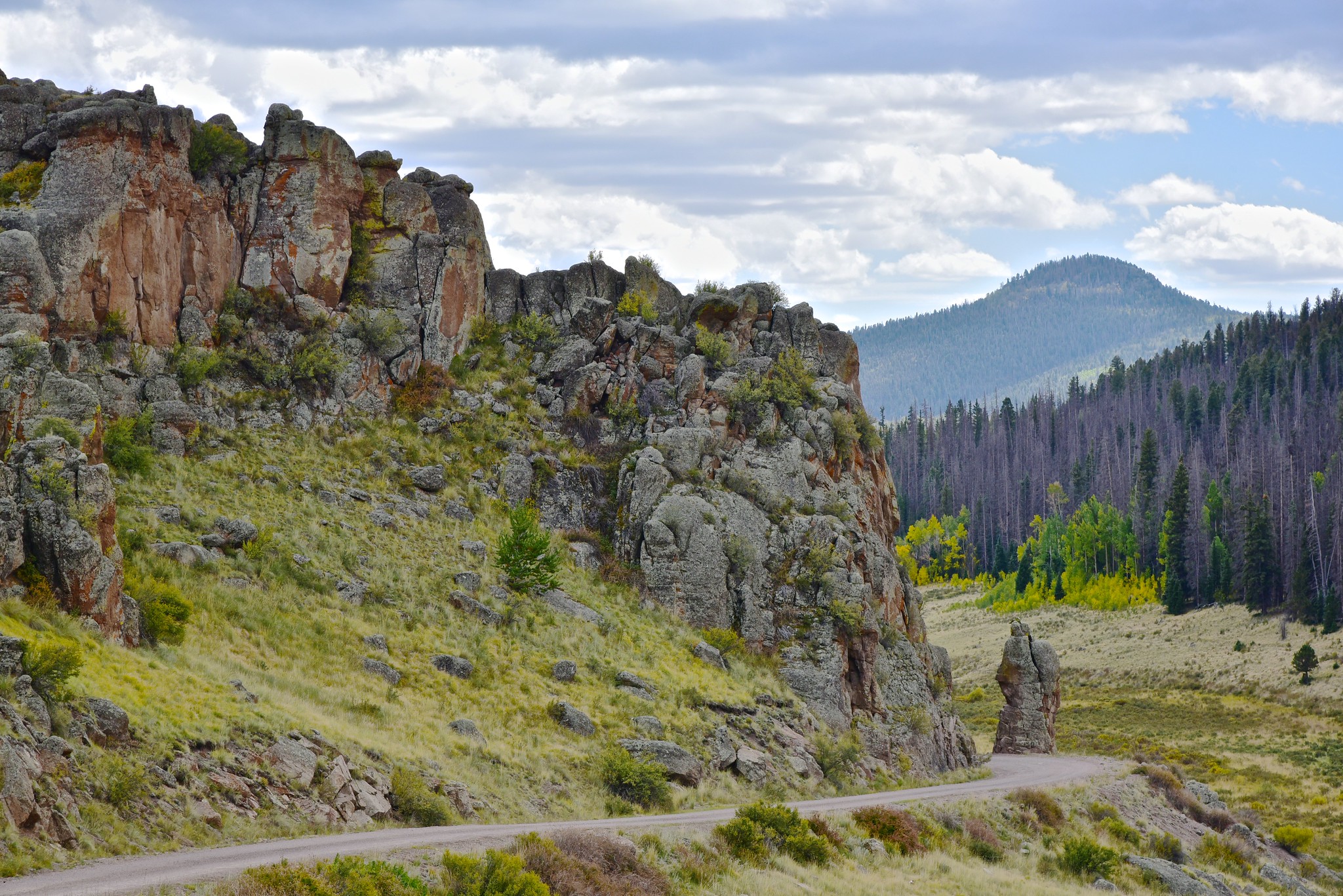 Image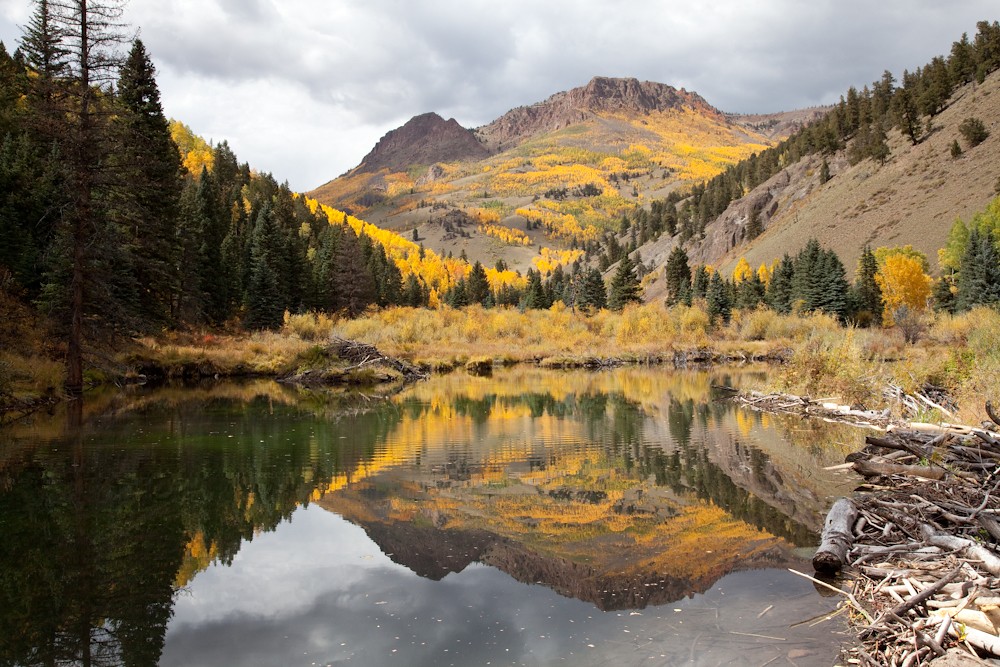 Rio Grande National Forest holds a special place in my heart. Situated in south-central Colorado just north of the New Mexico-Colorado line, Rio Grande is the connective tissue that allows wildlife to move north-south along the spine of the continent. The high jagged peaks of La Garitas and Sangre de Cristos mountain ranges surround and protect the lowlands of San Luis Valley where wetlands annually host sandhill cranes and other migratory waterfowl. Streams flow down from the high snowfields providing refuge to remaining Rio Grande cutthroat trout, a species facing an uncertain future with climate change and dwindling intact habitat. The entire region is magical to me with crazy rock formations, a rich Native American and Mexican heritage, and broad expanses of roadless forests. 
Green Mountain National Forest in Vermont encompasses over 400,000 acres in central and southwestern Vermont and is the only national forest in Vermont. Even though it's called Green Mountain National Forest, my favorite season there is fall, when the mountains and hills and valleys turn gorgeous reds, oranges and yellows. The Appalachian Trail, Long Trail and Robert Frost National Recreation Trail weave their ways through the mountains, passing diverse forests, streams, ponds and wetlands, and some stunning views. Moose, coyote, lynx, fox, bald eagle, wood turtle, black bear, Jefferson salamander, wild turkey, Indiana bat, beaver and many more species rely on this remarkable forest in Vermont.
Image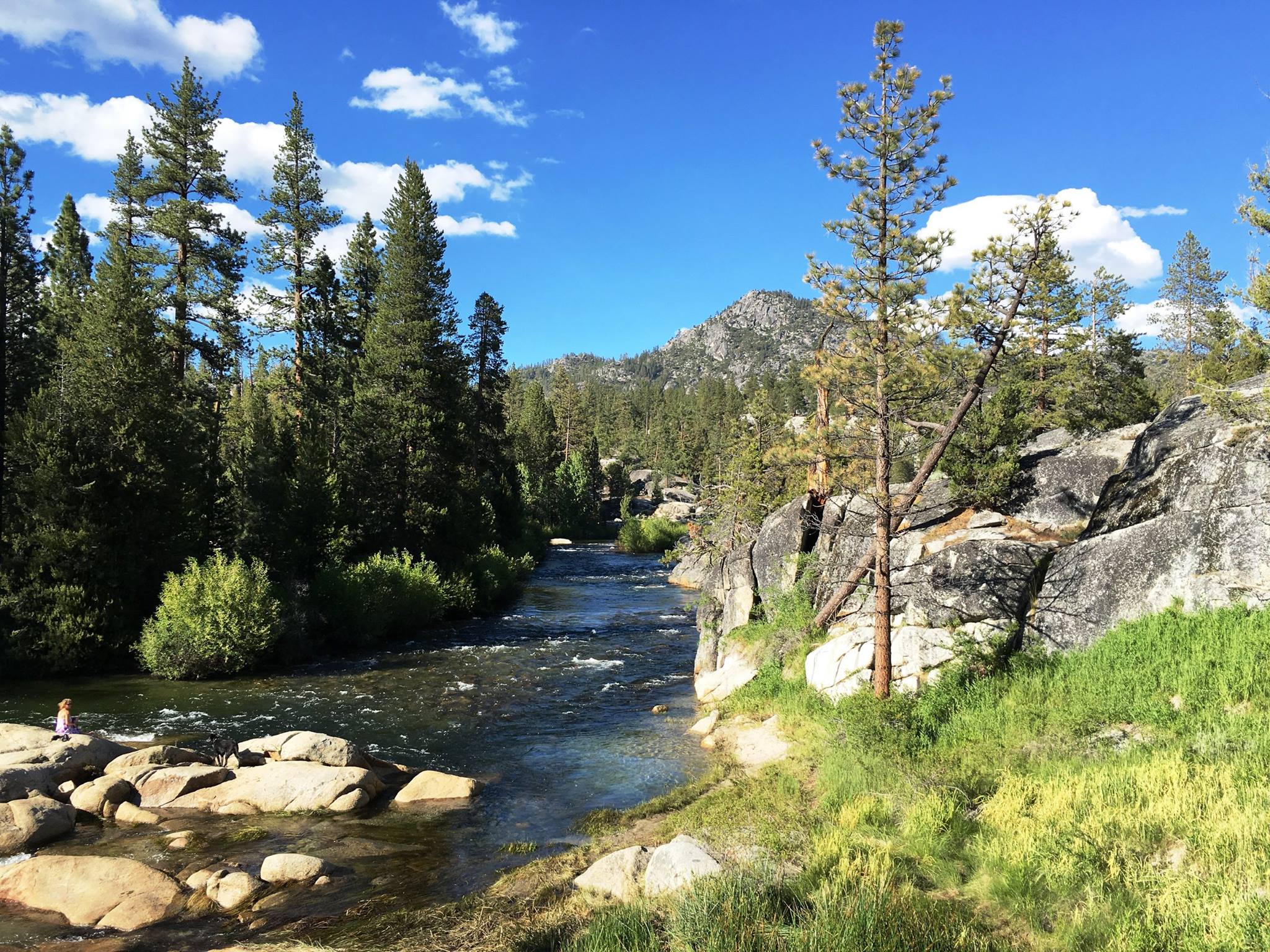 Image Credit
Pamela Flick/Defenders of Wildlife
Image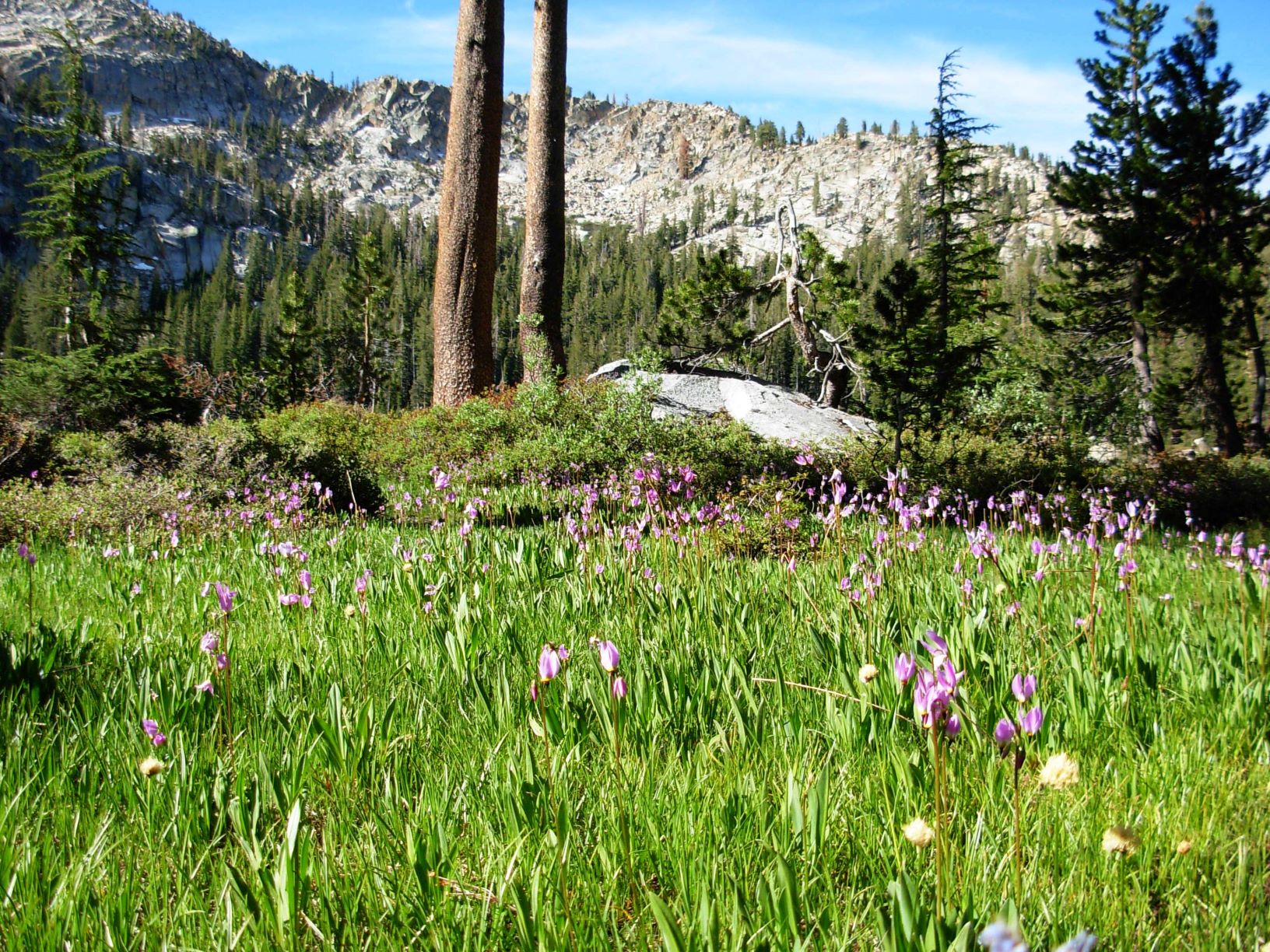 Image Credit
Pamela Flick/Defenders of Wildlife
Image

Image Credit
Pamela Flick/Defenders of Wildlife
During these times of stay-at-home orders, I find myself daydreaming of warm summer days spent swimming in the emerald green depths of my beloved Merced River and being awash in starry night skies of Sierra National Forest backcountry. Each year, I lead an all-women backpacking trip and Sierra National Forest is one of our favorite destinations. We often spend a night at Huntington Lake and take a scenic drive to soak in Mono Hot Springs, perched on the banks of the upper South Fork of the San Joaquin River. Then we head into the Kaiser or Dinkey Lakes wilderness to enjoy splendid wildflower studded meadows, massive old- growth red fir forests and sparkling (and frigid!) high elevation lakes. The Sierra National Forest is home to endangered Pacific fishers as well as other rare species like California spotted owls, Yosemite toads, northern goshawks, American martens and Sierra Nevada yellow-legged frogs.
Image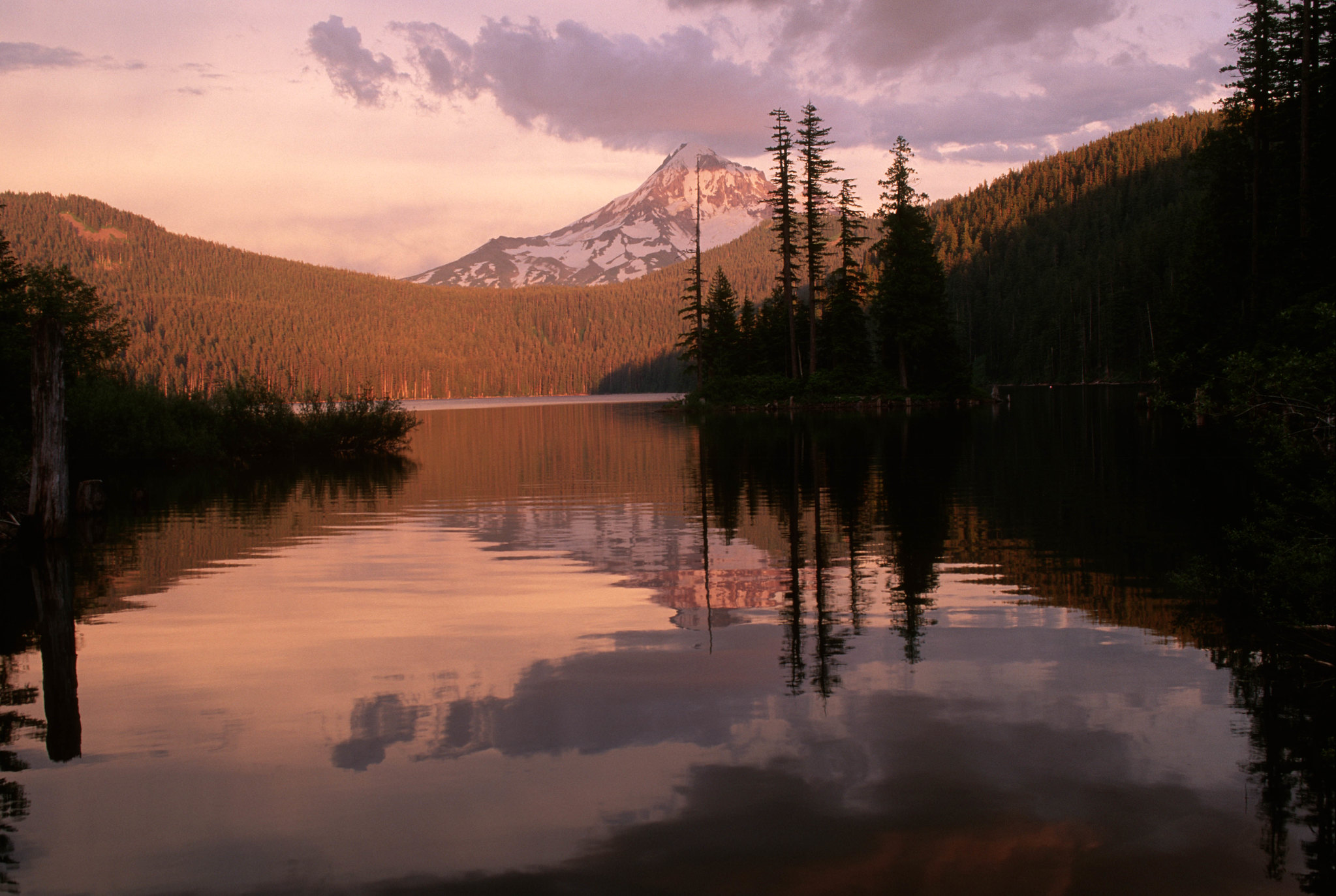 Image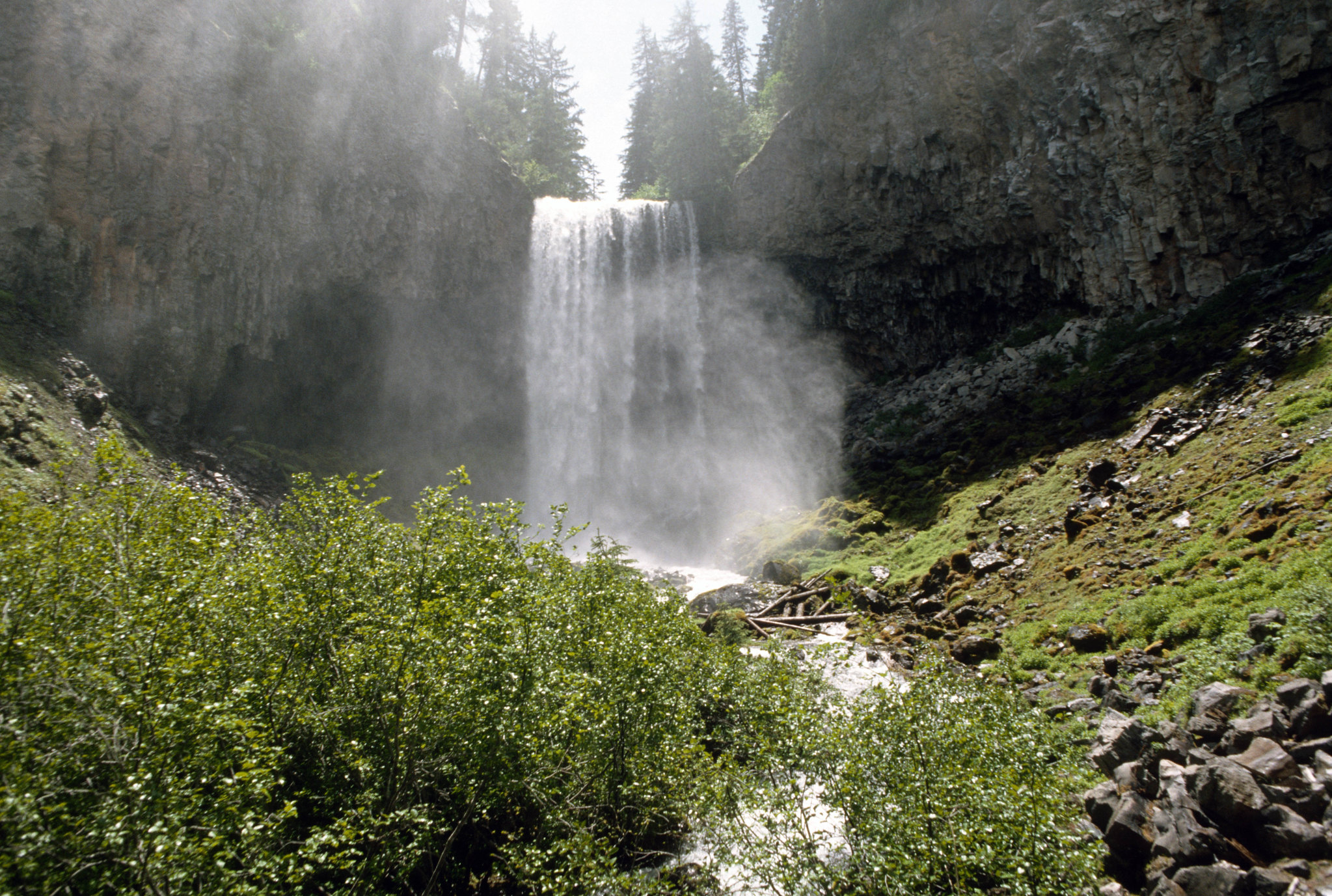 My favorite National Forest in Oregon is Mt. Hood National Forest. Nestled in the Cascades Range and home to the stunning Mt. Hood after which it is named, it is also the closest national forest to the largest urban area in Oregon (Portland metro area). In just an hour's drive is a magical escape from city life— whether its hiking to see stunning views of the Columbia River Gorge or of Mt. Hood and its meadows, mountain biking, bird watching, swimming or fishing in its many lakes, winter skiing or swimming in its countless waterfalls, Mt. Hood National Forest has something for every nature lover. Locally referred to as Hood, the forest is also critical habitat for species like the northern spotted owl, black bear, cougar, elk, river otter, chinook and Coho salmon, steelhead, marten, Sierra Nevada red fox, and as of 2018, Hood has its own resident pack of wolves!
Protect Yourself and Your Community
Safety is a priority. Before heading outdoors, forest and grassland visitors are encouraged to:
Plan ahead and know before you go. Check local conditions before heading to your favorite outdoor destination. Visitors should be aware of state, county and local health restrictions that may prohibit some activities or prohibit visiting some areas on public lands. Visitors are encouraged to check with their local forest and grassland office before heading outdoors.
Follow guidance and orders. Take the precautions recommended by the Centers for Disease Control and Prevention (CDC) and county, city and state public health authorities.  
Practice social distancing. Avoid crowding at trailheads, scenic overlooks, parking lots and other areas. If a recreation spot is crowded, look for a less crowded spot. Maintain at least a 6-ft. physical distance from others. Enjoy a scenic drive.
Be cautious. Avoid high risk or backcountry activities that may increase your chance of injury or distress. Law enforcement and/or search and rescue operations may be limited due to COVID-19 response efforts.
Prepare for limited services. Restroom facilities and trash collection services are limited. If a restroom is open, it may not be maintained or cleaned. Visitors are encouraged to take their trash with them when they leave. Follow Leave No Trace Principles, particularly when dealing with human waste.
Keep pets on a leash.
Image