Plus Discover How You Can Learn More About Polar Bears Through Nov. 4 
The daylight is quickly decreasing here in Alaska as we move from late fall into early winter. As people prepare for winter by putting snow tires on their vehicles and pulling out extra layers to buffer themselves from the dropping temperature, someone else is also preparing for the colder days: polar bears. As humans and bears enter this transition time, it's perhaps no surprise that we're also in the midst of Polar Bear Week!  
Polar Bear Week was established to coincide with the time of year bears gather in Churchill, Canada in anticipation of seasonal sea ice forming on Hudson Bay, which expands their available hunting grounds. It's a week dedicated to amplifying and promoting the conservation of polar bears and their habitats. In a quickly changing Arctic, polar bears are a key indicator species for climate change and are directly affected by diminishing sea ice and a warming Arctic. 
Meet Alaska's Polar Bears 
Here in my home state of Alaska, we have two polar bear populations — the Southern Beaufort Sea and the Chukchi Sea populations. The Southern Beaufort Sea bears live on land and ice in Northeast Alaska and Western Canada. The Chukchi Sea population is found in northwest Alaska and part of Russia.  
Unfortunately, both populations are facing declines. The Southern Beaufort Sea population is currently estimated around 900 bears and the Chukchi Sea population estimate is approximately 3,000 bears. The Southern Beaufort Sea population plunged by about 40% between 2001 and 2010, and both populations are projected to be "greatly decreased" in the most recent Species Status Review, which is formal assessment the U.S. Fish and Wildlife Service conducts every five years to ensure all species listed as threatened or endangered under the  Endangered Species Act continue to have the appropriate level of protection. With shrinking populations, it is increasingly crucial to mitigate threats to these bears. 
The Threats Polar Bears Face 
One major threat to polar bears is the loss of sea ice due to a warming Arctic, which is necessary for hunting their primary food source: seals. Polar bears' skulls and teeth have evolved differently from their land-dwelling cousins, like grizzly and black bears, in size and structure so that they can subsist on blubber-rich prey like seals.  Polar bears are so well-adapted for survival on soft blubber and flesh that studies have shown they likely cannot survive on a land-based diet.  
Historically, thick ice dominated the arctic landscape year-round. But today, there is more thin, seasonal ice and the amount of old, thick sea ice is lower than it has ever been. Thin ice melts more easily and moves faster, forcing polar bears to adjust their strategies to find food. With these changes, bears are on the move more often, covering larger distances seeking solid sea ice. Shifts in both diet and how they find food can have negative health impacts on the bears.  
A decrease in thick ice has created a greater dependency on snow caves on land for female polar bears. As we head into winter, females are preparing to enter their maternity dens and give birth to their cubs. They need both a safe den to shelter their cubs and enough food to provide milk for them. With both basic necessities threatened, the likelihood of successful cubbing seasons is at risk.  
At the root of many of these threats is the fossil fuel industry. In addition to the negative impact on the climate, oil and gas extraction creates disturbances within critical polar bear habitat. These disturbances become doubly detrimental with an increase of maternal dens on land. The noise harassment associated with routine oil operations has the ability to disturb polar bear behavior and cause stress. Heavy equipment, seismic exploration and drilling activities could result in crushing polar bears in their dens or causing mothers and their cubs to leave their dens too early, making them vulnerable to starvation.  
Protecting Polar Bears and Their Habitat 
We applaud the Biden administration for cancelling all active leases in the National Arctic Wildlife Refuge, an area containing critical polar bear habitat. Defenders of Wildlife is providing comments and review to the Supplemental Environmental Impact Statement for the Arctic Refuge. These reviews, along with understanding and using the latest science in management planning, are crucial to advocating for protections for polar bears.  
Only a fraction of people get to experience the Arctic in all its beauty and remoteness. Fewer people actually see a polar bear in its natural habitat. But we can all take part in protecting polar bears and promoting conservation. Tune into Polar Bear Week webinars and engage with the scientists presenting, and then share what you've learned with your loved ones and followers!  
Sign your name: Thank President Biden for canceling drilling leases in the Arctic Refuge and urge him to oppose future leases! 
Author(s)
Image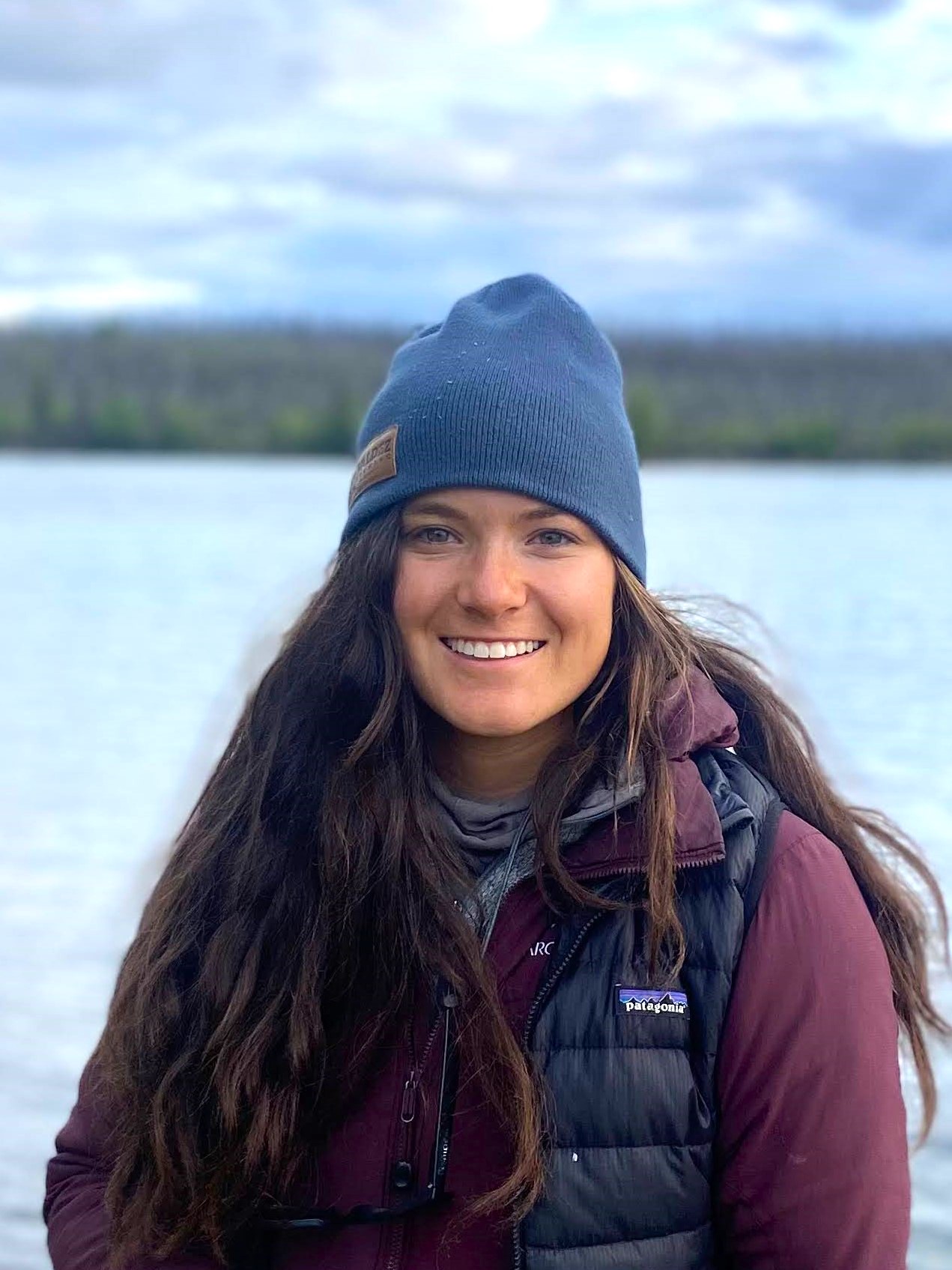 Ragen Davey received her Master of Science degree in Environmental Chemistry from the University of Alaska - Fairbanks and a Bachelor of Science in Chemistry 
Image