With their striking looks and tell-tale howl, gray wolves are a symbol of the West. Once found throughout the state of Colorado and across the West, wolves were systematically killed by shooting, trapping and poisoning throughout the 19th and 20th centuries. Now, it's been more than 75 years since we've last heard their howl in the Southern Rockies. This November, we can change the course of history for wolves. Coloradans have an opportunity to vote YES on Proposition 114 to bring back the wolf and help restore the natural balance to the Centennial State for future generations. Join us and help "Restore the Howl" this November.  
Image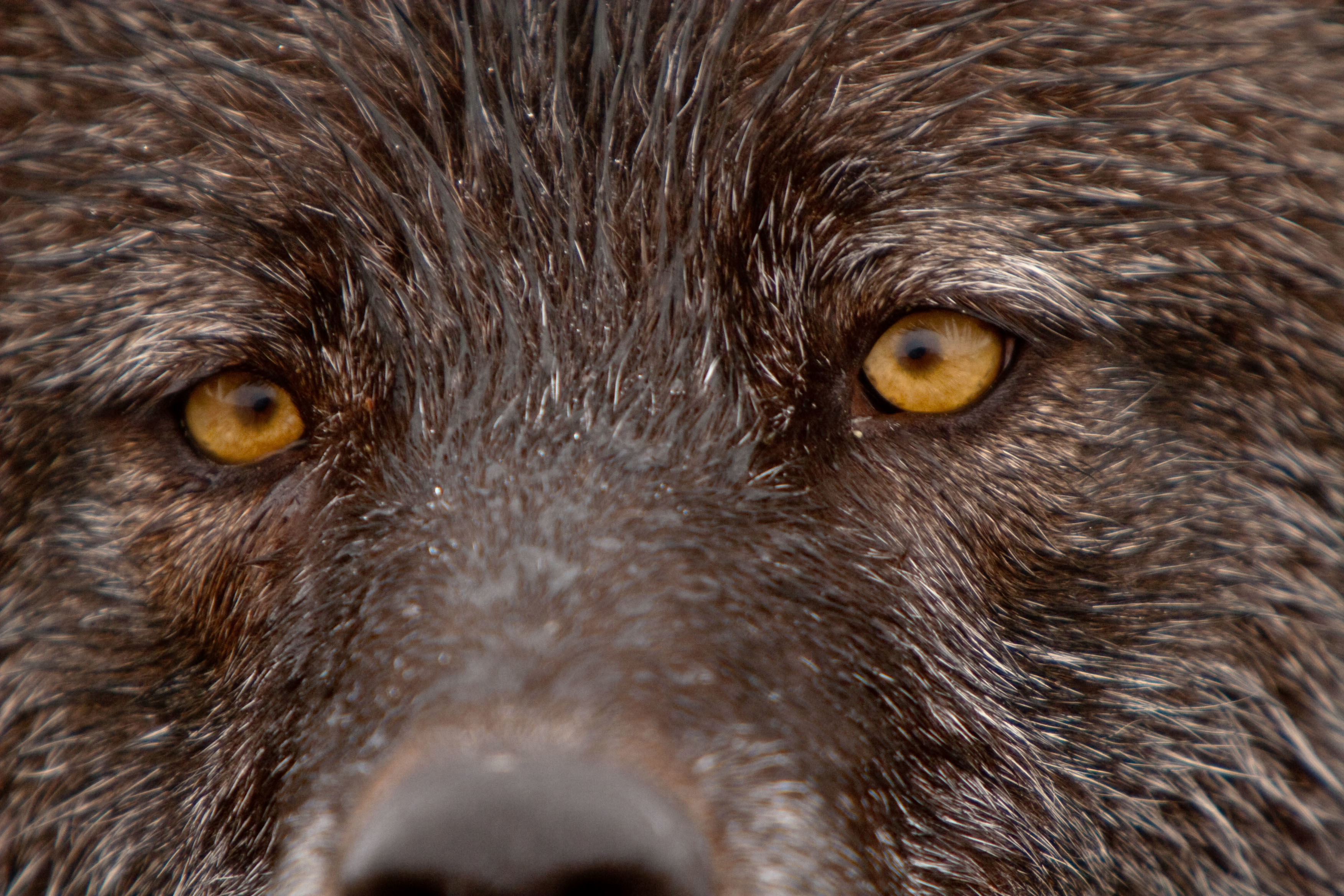 Image Credit
Bernard Marschner
Vote for Wolves
For over 20 years, Coloradans have consistently supported the return of gray wolves to the Southern Rockies—one 2020 poll found 84% approved of reintroduction. Proposition 114 is on the Colorado state ballot this November. If approved, it would direct Colorado Parks and Wildlife to develop a plan to restore and manage gray wolves, and to take the steps necessary to begin reintroductions by December 31, 2023, based on the best available science and public input.
Pledge to Vote Yes
6 Reasons to Bring Back Wolves
Wolves lived as part of a well-balanced ecosystem for thousands of years in Colorado
Reintroducing Colorado's wolves will help restore the natural balance. Science makes clear that native species like the wolf are essential to ecosystem health and integrity
As a top predator, wolves stop deer and elk from over-browsing plants along streams, improving songbird, beaver, and fish habitat
Since the reintroduction of gray wolves to the Northern Rockies, wolves have helped to improve the health of elk herds, with Idaho, Montana and Wyoming all reporting bigger herds today than before the reintroduction of the wolf
Colorado represents the best remaining, unoccupied habitat for wolves, with over 17 million acres of public lands on the Western Slope and the largest elk herd in the country
We owe it to future generations to restore and preserve Colorado's iconic wildlife
Fact vs Fiction
Fiction: the gray wolf is not the same species that once lived in Colorado
Fact: Gray wolves were historically distributed throughout Colorado and the west, though by the turn of the 20th century their population was reduced to about 1% of their historic range in the Lower 48.  Only two species of wolf have ever been found in the United States: The gray wolf and the red wolf.  Red wolves were historically found in the southeast, though only about 20 individuals remain in the wild today.  
Fiction: wolves will attack people
Fact: Since wolf reintroductions in 1995, Yellowstone National Park has had over 100 million visitors, including 2.7 million campers, yet there have been no wolf attacks in the region. People are at considerably higher risk of being struck by lightning than by being harmed by a wolf. In the last 100 years, there have been 2 fatalities attributed to wolves across North America (one in Canada and one in Alaska).  
Fiction: wolves will ruin the livestock industry
Fact: An analysis of confirmed cattle losses to wolves in Idaho, Montana, and Wyoming in 2015 showed that cattle in counties with wolves are lost to wolf predation at a rate less than .01%. While the number of overall losses is very low, losses do occur.  Proposition 114 includes a compensation program as restitution for loss of livestock.  
Fiction: wolves have decimated elk populations in the Northern Rockies
Fact: Elk population numbers in Idaho, Montana, and Wyoming are higher today than they were before wolves were reintroduced.  Hunter success rate and license sales have remained stable throughout this time period.  All three states continue to boast of record elk hunts.  
Fiction: Colorado can't afford the cost of reintroduction
Fact: When considering reintroduction to Yellowstone National Park, research suggested a total cost of $6.8 million to reintroduce wolves or $10-15 million to manage wild, wandering wolves.  If Prop 114 is approved, Colorado will have access to numerous sources of established funding and would not require any increase in taxes.  Notably, Great Outdoors Colorado (GOCO) reports an annual contribution to Colorado Parks and Wildlife of roughly $13.5 million per year, lottery-generated funding that would be available for wolf reintroduction and management.  
More Information
Why reintroduction is the best way to reestablish a self-sustaining wolf population
Lessons learned from the Northern Rockies
Image