NASA astronaut Leland Melvin weighs in on why he will be joining Defenders of Wildlife in this year's March for Science
On Saturday, April 22nd, I'll be with Defenders of Wildlife at the March for Science. As a former astronaut and administrator for NASA education, I'm deeply committed to saving wildlife and all of life on this beautiful 'blue marble.'
This Earth Day nearly marks the 50th anniversary of Earthrise, a photograph that nature photographer Galen Rowell declared, "the most influential environmental photograph ever taken."
Earthrise was taken during the Apollo 8 mission in 1968, the first deployment to the far side of the moon. Astronaut Jim Lovell witnessed the Earth "rising" from the moon and said of it, "The vast loneliness is awe-inspiring and it makes you realize just what you have back there on Earth."
Earthrise and images like it are widely credited with inspiring the environmental movement, including the first Earth Day and the start of the Environmental Protection Agency (EPA) in 1970. Ironically, today we are at ground zero again for defending all the hard-won protections that Earthrise originally inspired all those years ago.
In March, President Trump proposed to slash the budgets for the EPA, the Department of the Interior and NASA's earth science and education divisions. The administration's proposed 2017 budget would slash the EPA that protects our nation's air and water by over $8 billion, the National Institutes of Health by $6 billion and the Department of the Interior that governs the U.S. Fish and Wildlife Service, the National Wildlife Refuge System and the National Park Service, by $1.5 billion.
The cut to the Earth-science budget is $102 million and it almost exclusively targets missions aimed at understanding climate change, according to the Washington Post. The $115 million NASA Office of Education, where I was the former associate administrator, is one of several science programs entirely on the chopping block.
If it weren't for NASA Education, I wouldn't have been funded to go to graduate school, to work at NASA Langley, to become an astronaut. By the year 2022, there will be one million more science, technology, engineering and math (STEM) jobs than Americans educated to take them. Education and inspiration are vital to engaging our children in finding new solutions to all the problems facing humanity. That's why I am also a big proponent of including the 'A' as part of STEM education – Science, Technology, Engineering, ARTS and Mathematics. It is going to take a lot of creativity and communication to tackle the global environmental challenges facing the world today.
We need science to guide our decision making, to employ our people in good paying jobs, science for smart regulations protecting the Earth and all its inhabitants and science to guide our future explorations to the moon, to Mars, and beyond.
We must never forget what we have back here on Earth. We have clean water, clean air, beautiful lands and amazing wildlife. We have each other. Yet, the Administration and some in Congress seem to take that all for granted. We need science to help us steward this blue marble and protect all that is given to us. That's why I am marching for science on Earth Day and I hope that you will join me and Defenders of Wildlife.
Author(s)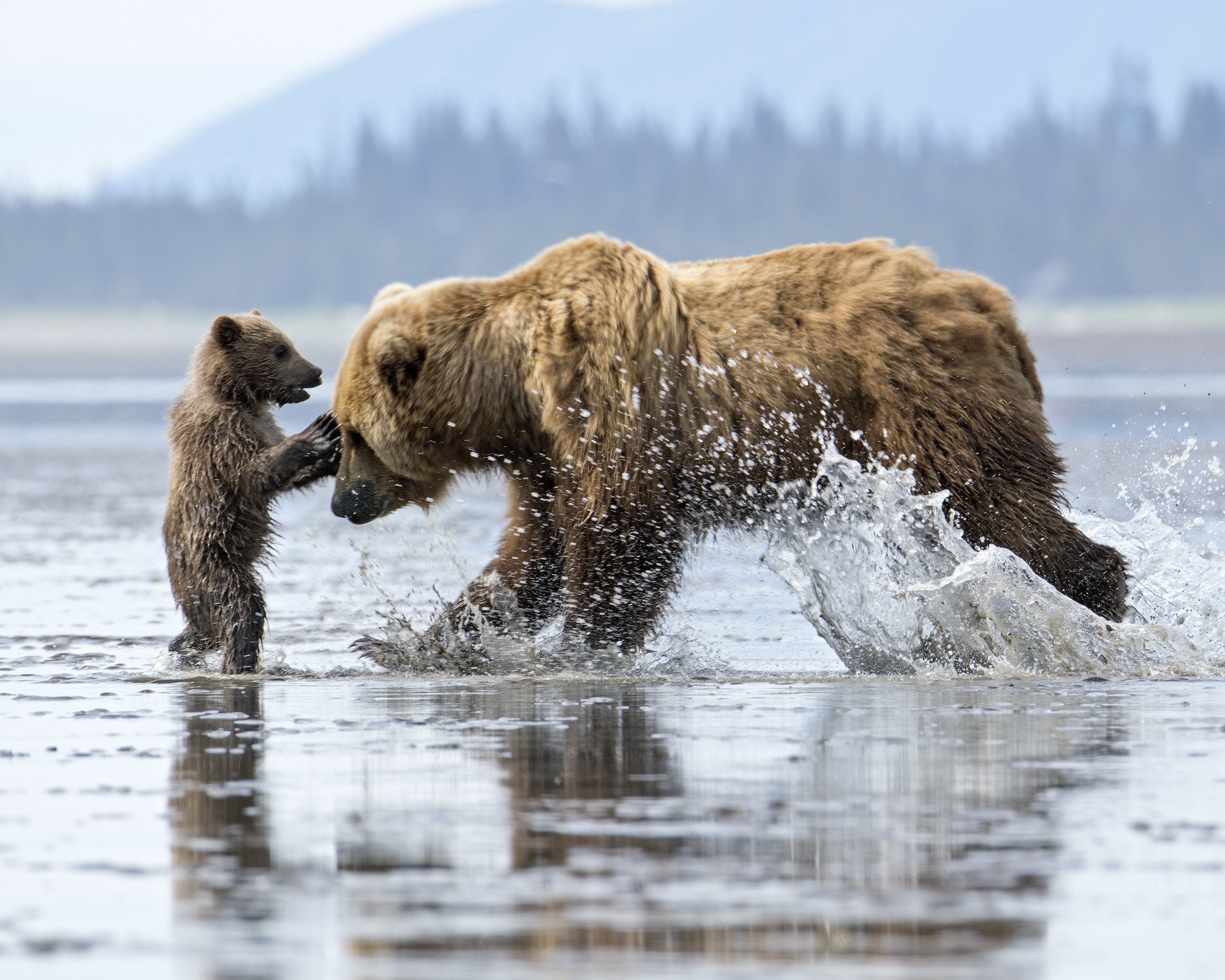 Leland is the only person drafted into the National Football League to have flown in space. He uses his life story as an athlete, astronaut