Sign up for Wildlife Updates
Introducing Wildlife Nation with Jeff Corwin, airing every weekend starting October 2 on ABC stations nationwide.
Through the expertise of biologist and conservationist Jeff Corwin and Defenders of Wildlife, this new weekly series will educate and empower future generations to work together to preserve and protect the planet's most astounding creatures and their natural habitats.
"Wildlife Nation shines light on our country's spectacular wildlife and the real and achievable solutions for conservation, from your backyard to the most remote wild places," said Jamie Rappaport Clark, Defenders of Wildlife President and CEO. "We are excited to partner with Jeff Corwin, a longtime supporter of Defenders' mission, to showcase conservation heroes in action as they work tirelessly with us to defend and restore wildlife across the nation."
Join host Jeff Corwin on an adventure  across central Florida to connect with the giant manatee! This weekend Jeff uncovers the harsh realities manatees face in the wild and works with conservationists who are racing to save this iconic species. Jeff also explores the vast waterways of central Florida, helps transport giant manatees to safety, cares for manatee babies who lost their parents, and dives alongside groups of manatees foraging for food. Watch this week's sneak peek below and check your local listings for airtime!
Unfortunately, the presence of wildlife in urban areas is often seen as a nuisance, pest or threat to human health and safety. To preserve our natural world, we need innovative solutions for urban wildlife conservation now more than ever – learn about some of the innovative solutions underway now.
Let your representatives know that wildlife and the environment are an important issue! Take action and urge them to defend this landmark law and protect threatened and endangered species for generations to come.
Behind the Scenes
We work to protect and restore Florida manatees by focusing on three key areas including habitat protection, making waters safe for the imperiled species, and letting people know how they can help. Watch to learn more!
Read more on our formal notice of intent to sue USFWS for failing to revise outdated critical habitat for Florida manatees after more than 905 manatees died by August 2021.
We can coexist with Florida Manatees by restoring, protecting, and respecting manatees and their habitat. Check out our story map!
Image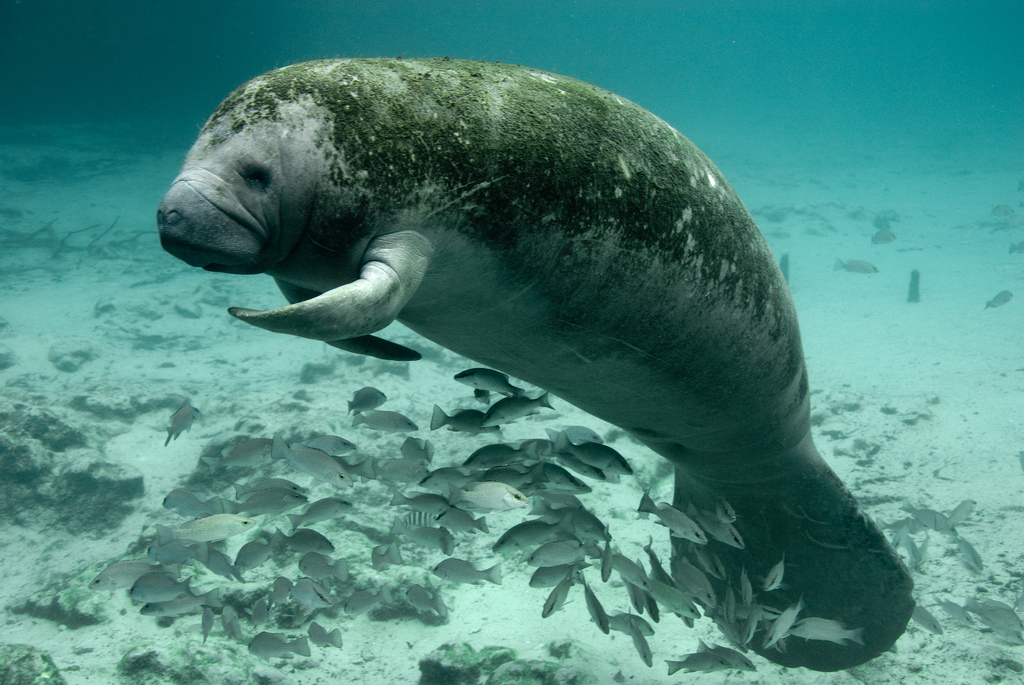 Image Credit
Keith Ramos/FWS
After the Show
Defenders of Wildlife works on the ground, in the courts, and on Capitol Hill to protect and restore imperiled wildlife and habitats across North America. Learn more about what we do!
Add your voice to help protect wildlife and learn more about how you can get involved today!
Speak Out