I recently had the opportunity to represent Defenders of Wildlife at the Build Your Refuge Day event at Valle de Oro National Wildlife Refuge. Setting up my table and looking across the fields surrounding me, I started thinking about the history and broader context of this area, and the import of what had happened here.  What a story!
Image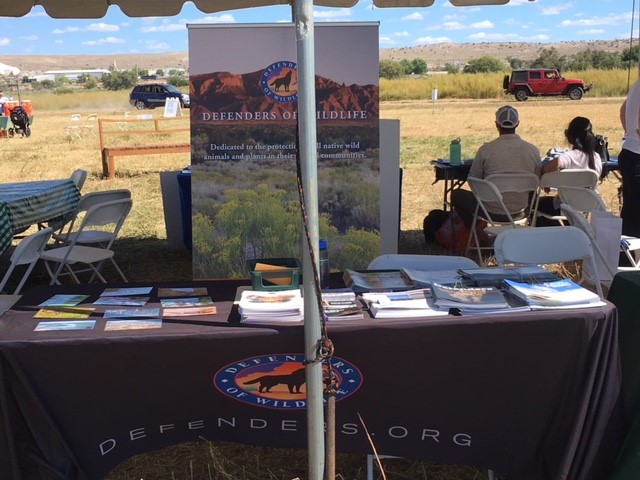 Image Credit
Carol Beidleman/Defenders of Wildlife
Image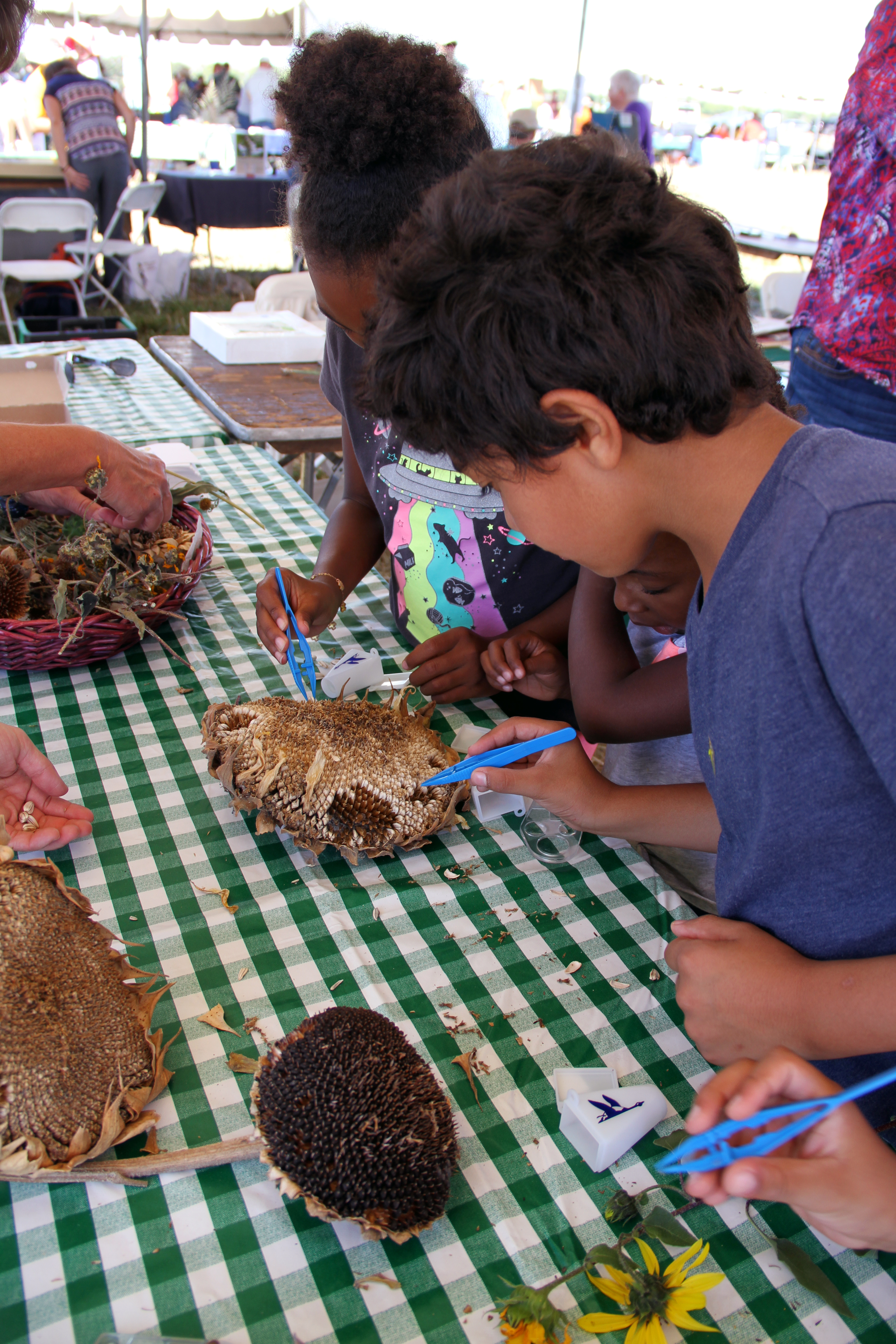 Image
It is always prudent for conservationists to think big, especially given the global and landscape-scale challenges facing the environment. While it's true that we often need to focus on project-level work, like what we're going to do on a reach of river, grazing allotment, or acre of forest, we also need to be reminded of the importance of having a grand vision and, however bold it might be, of the possibility of stunning success.  
Take, for example, what would become the future of Valley Gold Dairies, Inc., a dairy farm located in the South Valley of Albuquerque, New Mexico. This land had been in one family since the 1930s, an open area of fields with a farmhouse and other buildings required for a dairy operation. Adjacent to the property ran the cottonwood-lined Rio Grande, coursing from its headwaters in the Rocky Mountains, south to the Gulf of Mexico. The property was within the Mountain View Community, inhabited by families whose heritage dated back generations to early Hispanic settlers, as well as by more recent residents of Latino heritage from Mexico and elsewhere. The land was part of the historic El Camino Real de Tierra Adentro (now a National Historic Trail), a 1,500-mile trade route dating to 1598 that connected Mexico City and Ohkay Owingeh (San Juan Pueblo).   
When a member of this dairy farm family decided it was time to retire the business, his dream was to have the land protected. Through years of his efforts and negotiations, we can fast forward to a grand vision which came to fruition—570 acres deeded to the U.S. Fish and Wildlife Service to establish Valle de Oro National Wildlife Refuge, the first Urban National Wildlife Refuge in the Southwest…and a perfect venue to engage and connect a diverse public with the values and enjoyment of nature.   
When most people think of a national wildlife refuge, they envision a visitor center with staff and exhibits, perhaps a driving tour road, viewing platforms and nature trails, with interpretive signs along the way….and, of course, lots of great habitat and wildlife of all shapes and sizes. But even an altered human landscape can be restored to healthy habitat for wildlife! From old farm buildings surrounded by agricultural fields, Valle de Oro National Wildlife Refuge has grown into a haven for imperiled species.
What courage—and yes, vision—one would need to imagine this dairy farm as a vibrant national wildlife refuge. What did it take to get from there to here?  A lot of planning and perseverance, for sure, but also a strong partnership, made up of a capable and dedicated Refuge Manager, Jennifer Owen-White, and a great friends group, Friends of Valle de Oro.  Following years of scoping meetings with many stakeholders planning documents were produced to lay out the future of the new refuge, its goals, facilities, and activities. I attended some of these meetings, and was impressed by the level of organization, openness, and genuine neighborliness on display, characteristics not always associated by the public with government agencies and employees. Since then, the refuge leadership has demonstrated continued responsiveness and steady progress in managing the refuge according to this input. Valle de Oro has just broken ground on a new visitor center, a huge and exciting step!
During this multi-year planning process, undaunted by the dearth of visitor facilities, the refuge has offered increasing opportunities for the public to become engaged in the refuge, through educational programs as well as on-the-ground activities to initiate restoration of the shallow seasonal wetlands, cottonwood bosque, grasslands, and upland habitats. Valle de Oro has become a hotspot for birders from near and far, with about 230 species of resident and migratory birds documented. From sandhill cranes to western meadowlarks, the diversity of species which can be seen reflects the variety of habitats there, and with more restoration will come more wildlife!
One of the recent events at Valle de Oro was the "Build Your Refuge Day," held in celebration of National Public Lands Day and Urban National Wildlife Refuge Day. On a beautiful fall morning, 350 people came out to enjoy all the activities offered, including presentations, tours, educational booths by 22 partner organizations, hayrides, food and music, and a service project to plant over 7,000 saltgrass plugs in the playa. A focus of the event was the debut of the Albuquerque Backyard Refuge Program, with its Introductory Resource Guide. This guide is packed with information about how to make our backyards a refuge for wildlife, and Defenders of Wildlife, through the work of Michael Dax, New Mexico Representative, was pleased to have contributed to its development. The guide introduces people of all ages to habitat design, native plants, pollinators, how to encourage wildlife in your yard throughout the seasons, and much more. I encourage everyone to learn about the Backyard Refuge Program and this excellent resource which resulted from a collaborative effort, at https://friendsofvalledeoro.org/abq-backyard-refuge/.
Image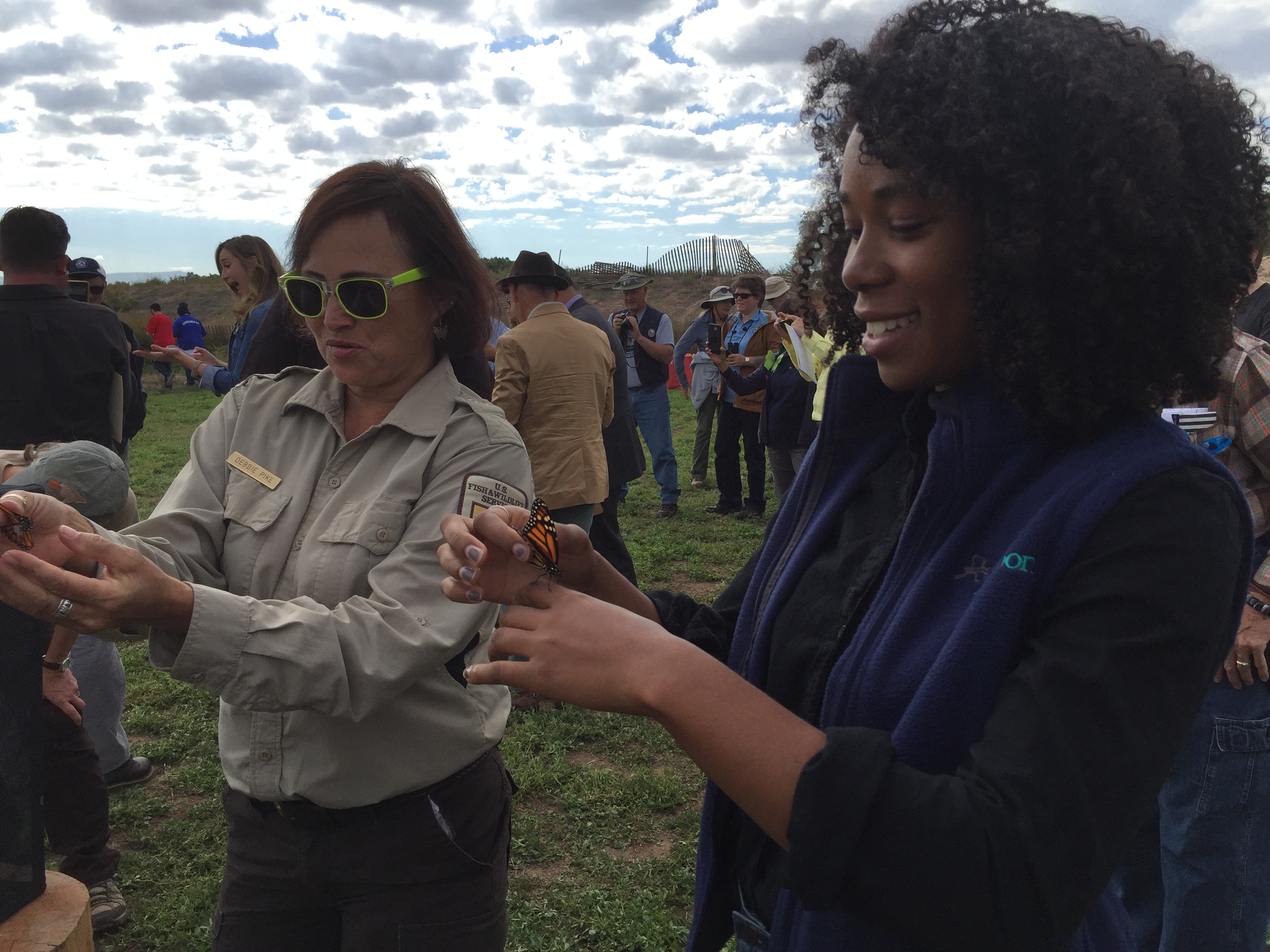 Image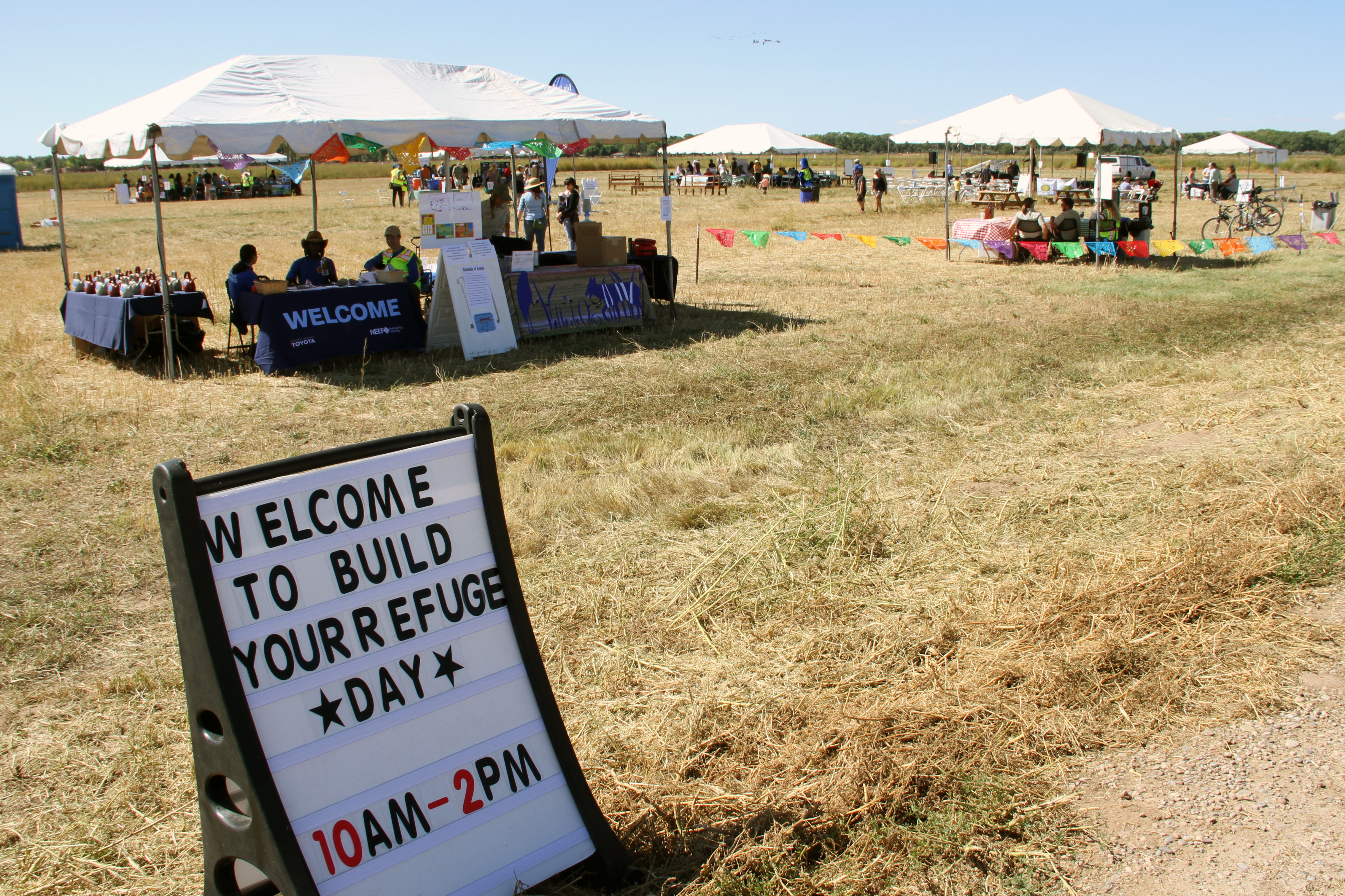 Image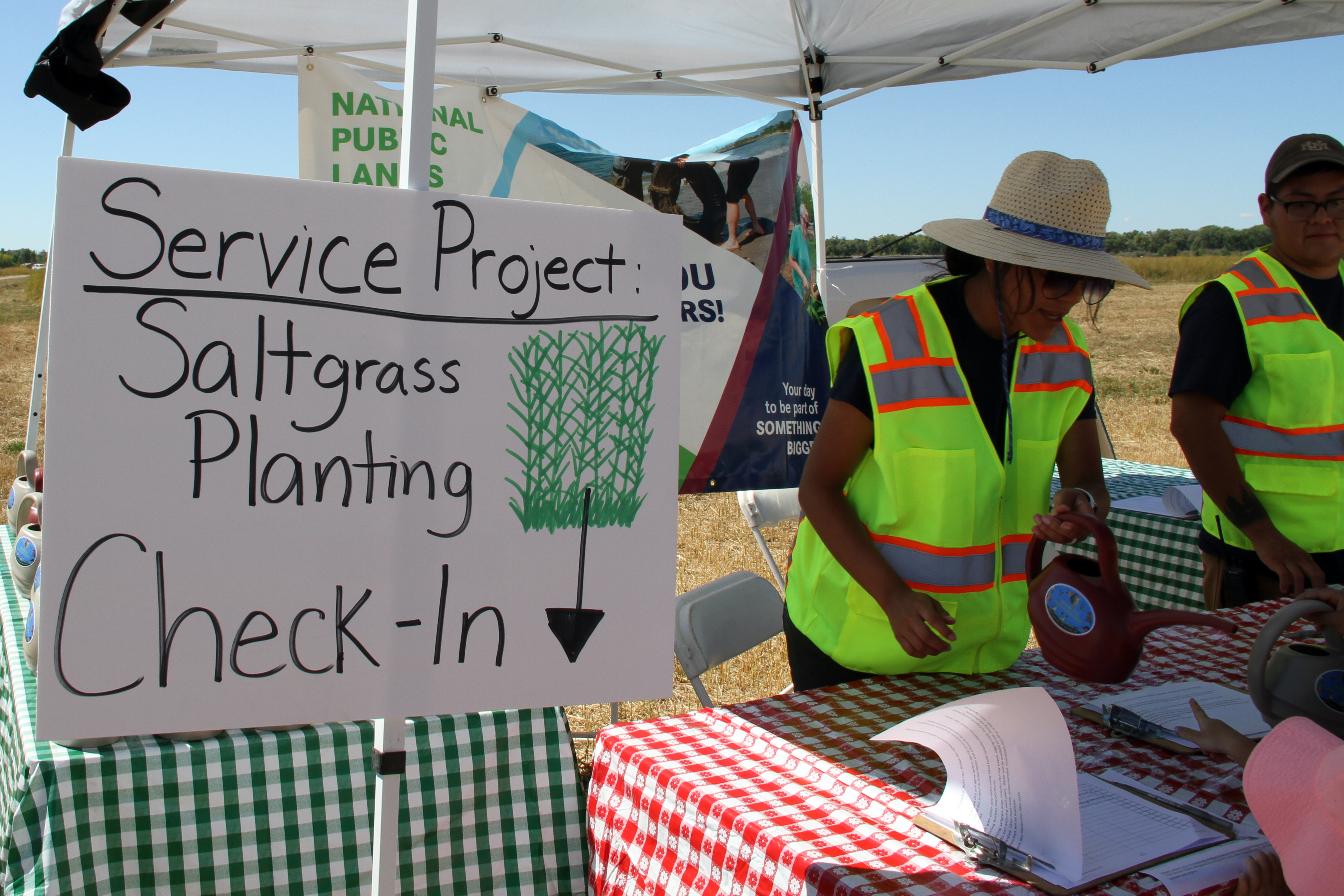 While talking to many visitors at my Defenders of Wildlife booth during this Build Your Refuge Day event, I only heard one "negative" comment. Someone who has lived in the area a long time reflected wistfully on the delicious ice cream served at the Valley Gold Dairies (thus Valle de Oro) when she was a child, not far from where we were standing. While you can never make up for the loss of good ice cream, protecting this land in perpetuity for wildlife is certainly a worthy purpose, benefitting the people of the community for generations to come.
Author(s)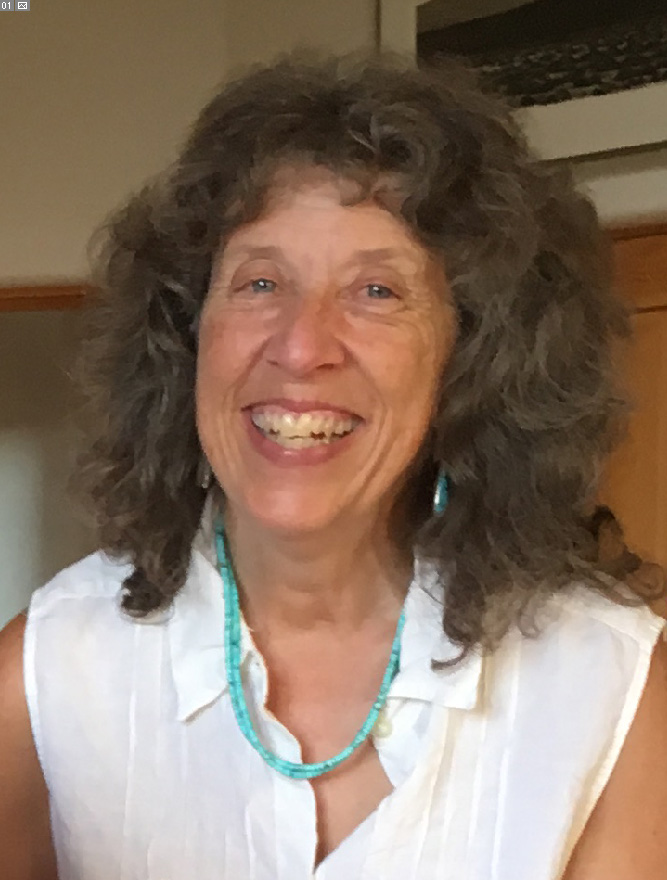 As Southwest Program Coordinator, Carol provides support to the programs and operations of Defenders' Southwest Office, Director, and team members in New Mexico, Arizona, and Texas.