Signs of spring are beginning to emerge. Bees are buzzing, flowers are growing and birds are migrating. Spring means renewal. At Defenders, it's a time for us to reflect, celebrate and continue our advocacy for wildlife and wild places. Every spring, we celebrate the anniversary of the creation of the National Wildlife Refuge system, the founding of Yellowstone National Park and our own anniversary. This year we're celebrating 75 years of fighting for the species we love including wolves, beluga whales and swift foxes.
As snows melt and flowers bloom, we continue to carry the torch for wildlife across the United States, advocating for their protection and the maintenance of their survival. To do so, we are staffed with amazing scientists, activists, lawyers, communicators, marketers and more. Today, on the First Day of Spring, we are showcasing what spring means to Defenders.
"Spring is a time to enjoy the outdoors." – Anthony Pegues, Vice President of Diversity, Equity, Inclusion and Justice
"Spring means reliably warmer conditions for 3-wall handball and the return of growbags and hopefully tomatoes, eventually, to my screened-in porch." – Peter Clerkin, Director of Communications
"The spring brings rebirth, longer days and the onset of gardening season in earnest, when we get serious about planting vegetables, herbs – and lots of flowers to provide habitat for our native pollinators." – Pamela Flick, California Program Director.
"In Alaska, the return of spring means snowmelt, beautiful, sunny days, an orchestra of returning songbirds and skies filled with flocks of returning geese." – Nicole Whittington-Evans, Alaska Program Director
"Spring to me means new beginnings. Often, I find myself taking the time to focus on wonderful possibilities while reflecting on past challenges and obstacles. I have a quote in my office that says, "The beginning is the most important part of the work," and spring is a good reminder to keep going." – Hillary Esquina, Director of Social Media
"'Tis the season to migrate, mate, feed and nest...
Manatees on the move...
Love is in the air..."
– Elizabeth Fleming, Senior Florida Representative
"Spring for me means watching the birds come and eat at the feeders and looking for any new faces." – Natalie Palmer, Communications Coordinator
La' Portia J. Perkins, Federal Lands Associate, shared her favorite poem:
"Only now, in spring, can the place be named: tulip poplar, daffodil, crab apple, dogwood, budding pink-green, white-green, yellow on my knowing. All winter I was lost. Fall, I found myself here, with no texture my fingers know. Then, worse, the white longing that downed us deep three months. No flower heat. That was winter. But now, in spring, the buds flock our trees. Ten million exquisite buds, tiny and loud, flaring their petalled wings, bellowing from ashen branches vibrant keys, the chords of spring's triumph: fisted heart, dogwood; grail, poplar; wine spray, crab apple. The song is drink, is color. Come. Now. Taste." By CAMILLE T. DUNGY
"Spring means the end of hibernation for humans and animals alike, and the best season in DC!" – Jake Bleich, Communications Specialist
"I suppose March Madness basketball tournament or baseball spring training aren't quite what you are looking for ;)" – Shawn Cantrell, Vice President, Field Conservation Programs, and Resident Jokester
Author(s)
Image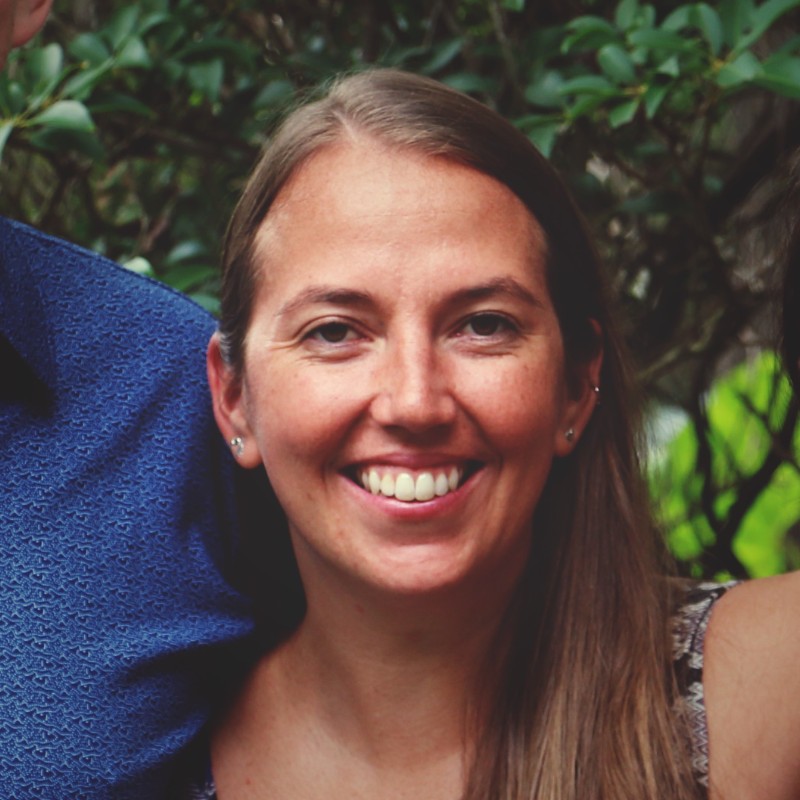 As the Communications Content Writer, Julianne works closely with staff across the organization to shape content for Defenders' blog, "Wild Without End," and crafts and implements engaging copy for critical external audiences on the website.
Image