The Golden State is now home to its second wolf family – the Lassen Pack.
Last week, the California Department of Fish and Wildlife (CDFW) announced the discovery of a new family of wolves, the Lassen Pack. The new pack has at least three confirmed pups, and CDFW successfully collared the alpha female on June 30th. Considering that wolves were absent from the California landscape for nearly 90 years, a second new wolf family establishing itself in the northern part of the state in the span of three summers is nothing short of momentous. The presence of the Lassen Pack marks an exciting new chapter in wolf recovery in the Pacific West.
A Short History of Gray Wolves in California
The gray wolf (Canis lupus) is a native species that was driven to local extinction in California by 1924. In 2011, a male gray wolf, dubbed OR-7 because he was the seventh wolf collared in Oregon, traveled hundreds of miles from his pack in northeastern Oregon to become the first documented gray wolf to enter California in nearly 90 years.
OR-7's arrival in the Golden State prompted members of the public to petition the California Fish and Game Commission to list the gray wolf as endangered under the California Endangered Species Act (CESA). On June 4, 2014, the commission found that such listing was warranted and voted in favor of listing gray wolves under CESA.
Independent of the state's listing, CDFW prepared for the return of wolves to California by convening a Stakeholder Working Group, comprised of ranchers, hunters, and environmental conservation organizations, including Defenders of Wildlife. This diverse group assisted CDFW in the development of the Conservation Plan for Gray Wolves in California, which was finalized in December 2016.
Wolves Rediscover California
In spring 2015, a CDFW trail camera in Siskiyou County recorded a lone wolf. Additional cameras deployed in the vicinity took multiple photos showing two adults and five pups. CDFW designated this as the Shasta Pack due to its vicinity near Mt. Shasta. The whereabouts of the Shasta Pack is unknown at this time, with the last known siting via trail camera in California in May 2016, and a juvenile male confirmed to have been in northwestern Nevada in November 2016.
In November 2016, CDFW confirmed a pair of wolves in western Lassen County (now known as the Lassen Pack). After several attempts to track and trap one of these two wolves, they were able to capture and collar the female in late June 2017. Shortly thereafter, they made an even more exciting discovery:  images of three wolf pups playing in front of a nearby trail camera. Genetic analysis shows that the alpha male is OR-7's son, which dispersed southeast from the Rogue Pack in southern Oregon.
The latest news of California's second wolf pack underscores the fact that wolves are making their way back to their historical range here. OR-7 proved that a wolf could make the trek to California. The Shasta Pack gave us hope that wolves would take up residency here. Now the presence of the Lassen Pack shows that wolves are eager to return to their native territory in the Golden State.
Preparing the Way
The announcement of the Lassen Pack comes on the heels of a workshop in Shasta County that was co-hosted by Defenders, during which more than 80 attendees learned about various methods to reduce wolf-livestock conflicts. One key takeaway from the event was that diverse stakeholders, including ranchers, wildlife managers, and environmental conservationists, agree on the importance of fitting at least one wolf from each known wolf family with a collar to track pack activities and inform local landowners and ranchers of nearby wolf presence.
With that in mind, it's particularly encouraging to learn that CDFW has successfully collared the Lassen Pack's alpha female, the first wolf ever captured and collared by our state wildlife officials. We hope the information gathered by the collar can help inform management and coexistence efforts – proactive strategies that can prevent or minimize conflicts between livestock and our state's newest wolves.
Coexisting with Wolves
For more than 30 years, Defenders of Wildlife has led the way in reducing conflicts with predators, from polar bears in Alaska, to panthers in Florida, grizzlies in the northern Rockies to wolves throughout the United States. Coexistence is an important way to secure a real future for these iconic species.
Defenders' California program continues to make coexistence efforts a top priority. Our staff members give educational presentations and host workshops with other coexistence experts across the state. We have also provided tools to livestock producers in need of assistance with implementing proactive methods for reducing conflicts with predators.
Through a grant from the Natural Resources Conservation Service, Defenders will be hosting range rider trainings in the coming year. Range riders are one important strategy used to reduce conflict between wolves and livestock by increasing human presence in the field. Range riders monitor livestock for signs of stress, illness and injury, work to keep livestock closely herded to minimize vulnerability to attack, and track predator activity in order to move livestock out of harm's way when necessary.
California has a golden opportunity to forge new partnerships to reduce potential conflicts between our nascent wolf population and livestock that are the lifeblood to so many ranching families in the northern part of the state. Lawmakers, conservation professionals, local officials and private landowners should increase cooperative efforts to help ranchers use proven, nonlethal methods to keep both livestock and wolves safe from harm.
Follow us on social media to stay up-to-date on the status of gray wolf conservation and other developments important to wildlife and our work. Don't forget to sign up for our emails where you will get all the latest news and action alerts to support wildlife.
Author(s)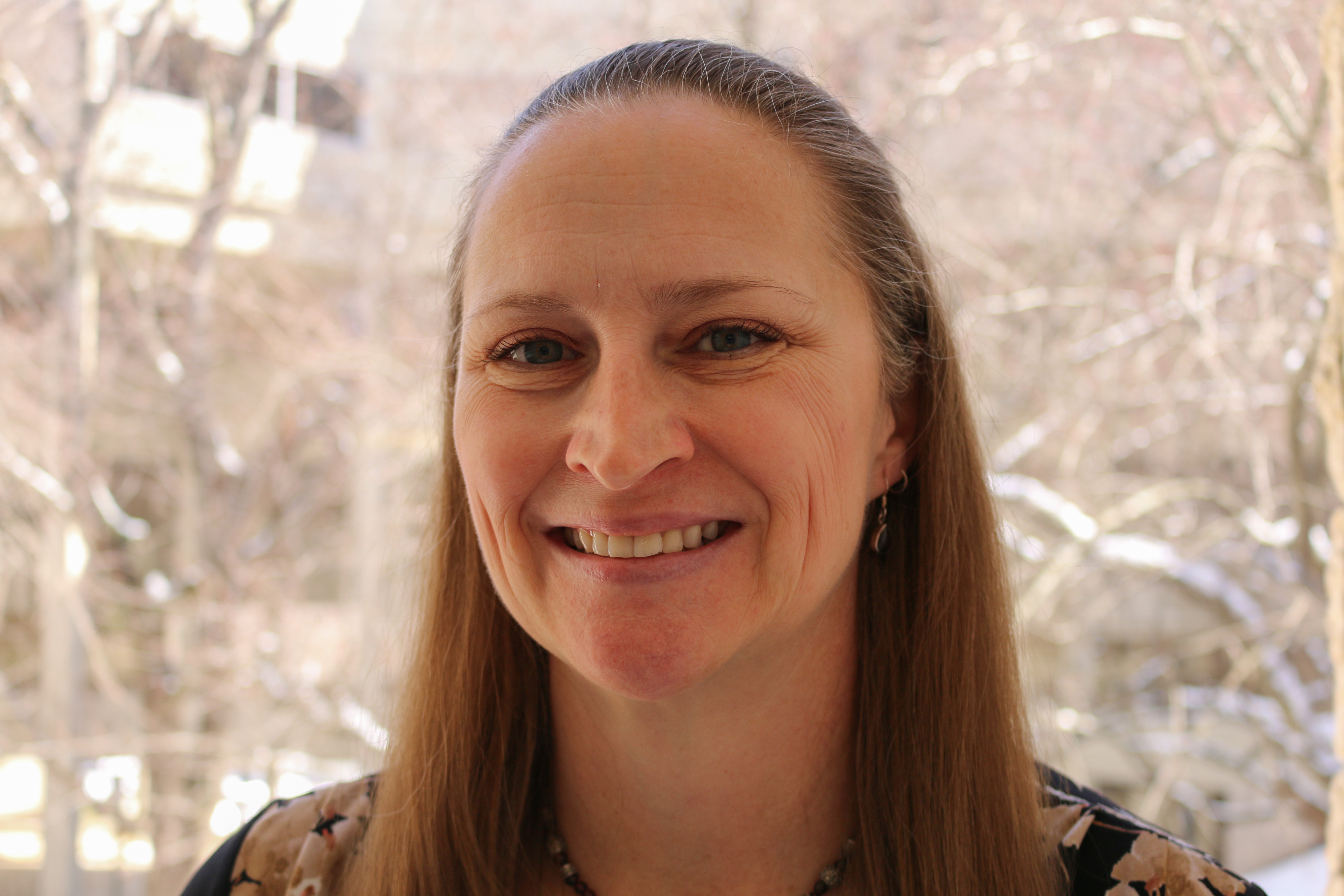 Pam Flick works on a wide variety of issues for Defenders' California Program, including federal land management with an emphasis on Sierra Nevada national forests, and advancing conservation of carnivores, birds and amphibians.