National Bison Day has been observed annually on the first Saturday in November since 2012. In 2016, President Barack Obama signed the National Bison Legacy Act, making the North American bison the national mammal of the United States.
The American bison has a long and varied history in the United States. About 150 years ago, millions of bison roamed the Great Plains until a mass slaughter began in the early 1800s. By the late 1880s, fewer than 1,000 bison remained. However, wild bison are making a comeback throughout the West, thanks to the work of Native American tribes, government agencies and conservation groups such as Defenders of Wildlife.
Bison, a keystone species, help create habitat on the Great Plains for a number of different wildlife species, including grassland birds and even many plant species. As bison forage, they aerate the soil with their hooves, which aids in plant growth, and disperse native seeds, helping to maintain a healthy and balanced ecosystem.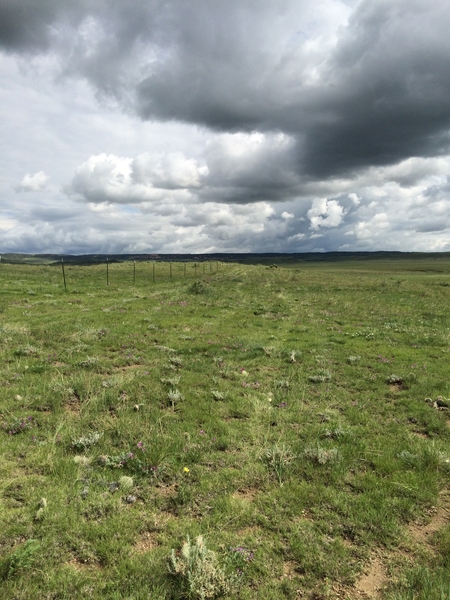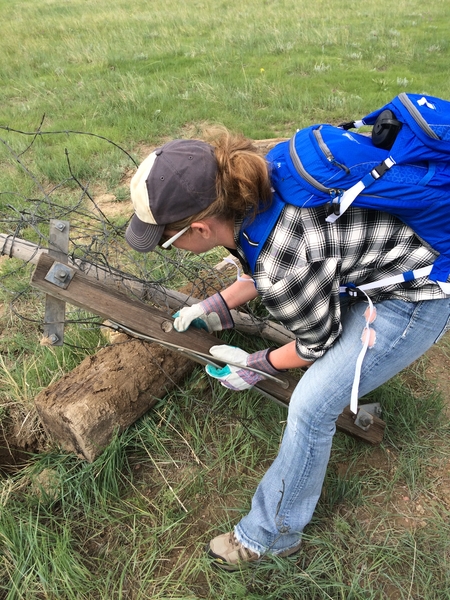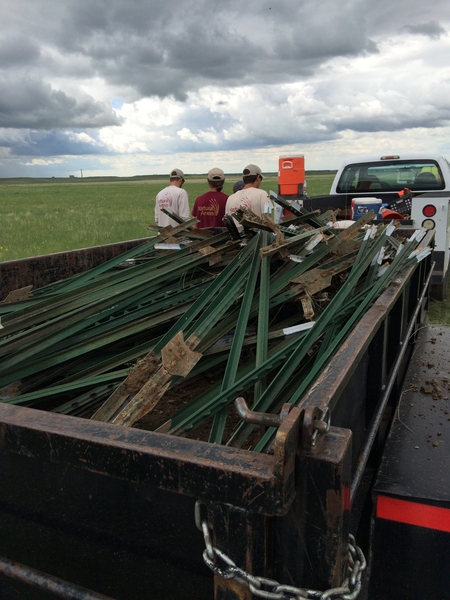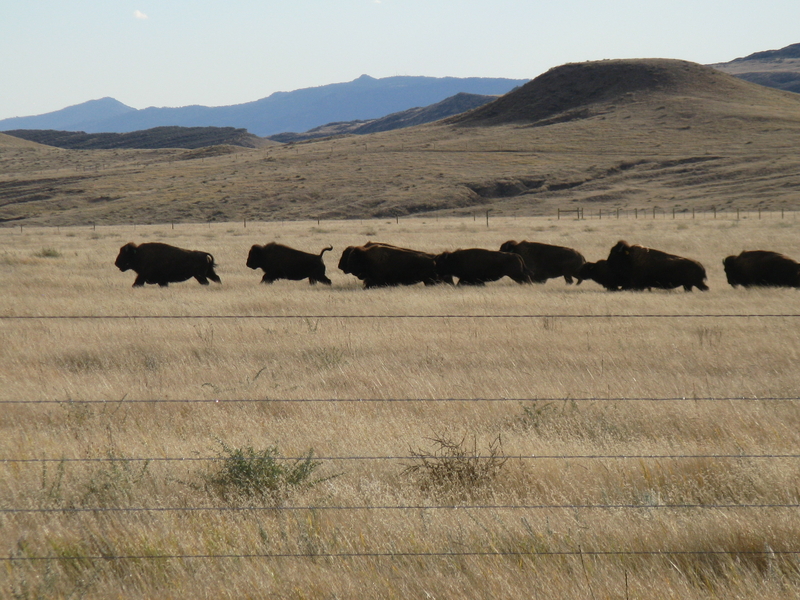 Northern Colorado is one location that added wild bison to the landscape, joining other grassland species like prairie dogs and endangered black-footed ferrets. In November 2015, 10 bison, descendants of wild Yellowstone National Park bison, were reintroduced to Soapstone Prairie Natural Area, a city-owned property just north of Fort Collins, Colorado. Earlier that year, in June 2015, Defenders of Wildlife volunteers joined the City of Fort Collins and Larimer County to help ready the range for the bison's return by pulling up old fence posts and removing dangerous barbed-wire fencing that once crisscrossed a section of Soapstone prairie.
By August 2017, nearly two years after the reintroduction, the Laramie Foothills Bison Conservation Herd tripled in size and were in need of more space.  Again, Defenders of Wildlife volunteers teamed up with volunteers from the City of Fort Collins to help. Volunteers worked in teams to remove 3 miles of interior barbed-wire fencing, fence posts and debris from an area that will soon become the bison's expanded range. This newly opened area will give the bison herd, which is now over 35 animals, much more room to roam!
Over the last decade, the conservation community has contributed significantly to bison conservation, helping to bring back America's national mammal. While bison are no longer threatened by extinction, substantial work remains to fully restore the species to its ecological and cultural role throughout the Great Plains.
Connective landscapes and wildlife corridors are key to bison recovery. We are engaged in land and natural resource planning efforts with state federal agencies, as well as advocating for better consideration of bison as a species of concern on forest lands. Our partnerships with parks and natural resource agencies as well as with private landowners make a difference with connecting landscapes so bison can access suitable forage for grazing. Defenders' collaborations with tribes have resulted in sustaining several cultural herds in Colorado, Wyoming, South Dakota and Montana. Defenders and our partners are also paving the way for Yellowstone bison –  the first wild herd recovered – to be available for conservation, with animals that can be translocated from the park to supplement other herds.
Follow us on Twitter, Facebook and Medium to hear the latest from our experts and sign up for our emails to take action and join us in our fight to protect wildlife.
Author(s)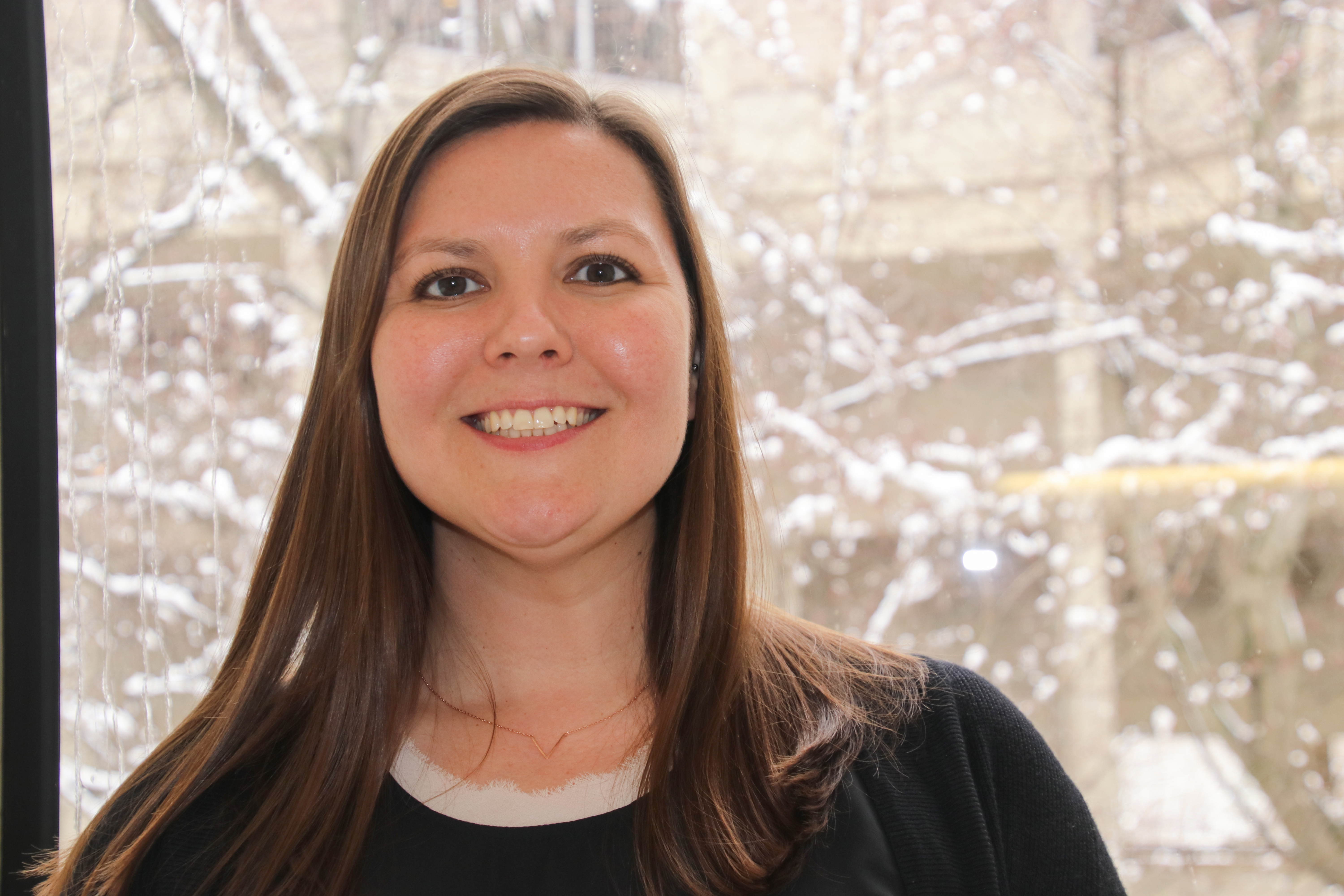 Caitlin Cattelino is the Colorado Outreach Representative for Defenders' national outreach team.