Fort Belknap Indian Reservation, a Model in Conservation
It's 'o'dark thirty,' what we call the really early hours, on the grasslands of the Fort Belknap Indian Reservation. We've been up all night surveying endangered black-footed ferrets on this key reintroduction site in northcentral Montana. Ferrets are nocturnal and although they're fairly elusive, they are pretty curious when it comes to the bright light shining on them from the large spotlight I have mounted on my truck. Driving slowly on my section of the survey transect, I scan the prairie with my spotlight. I look for their emerald green eyes, which really stand out in the darkness. We often have success spotting and trapping ferrets in the early hours of the morning, from 3 a.m. to 6 a.m. My survey partner, Jess Alexander, with Little Dog Wildlife, says that's when they are most active, but tonight she trapped one at dusk, just as we began spotlighting, so it really depends. 
Tonight, we have a full moon, which typically means they are all the more active. I spot a ferret and follow its green eyes as it runs away, darting in and out of prairie dog burrows and poking its head up to catch the light, as if we're playing tag. It's fun work spotlighting for ferrets, despite the hours. The challenge comes with actually catching them. 
Each summer, at active ferret reintroduction sites across the Great Plains, experts survey the animals to count populations and conduct their health checks. With endangered species recovery, it's important to know how many ferrets are at each site and whether they are having kits in the wild. For 2019, the U.S. Fish and Wildlife Service has documented ferret populations at 15 active sites out of the 30 where ferret recovery has been attempted. The other 15 are without ferrets because sylvatic plague—a non-native disease to which prairie dogs have no known immunity—has devastated the prairie dog populations on those sites. Ferrets rely on prairie dogs for survival. The sites where ferrets are holding on are those that have not been devastated by plague, often due to the use of plague mitigation tools such as dusting prairie dog burrows with insecticide to prevent fleas with plague from spreading the disease to prairie dogs. It is important work conserving and enhancing prairie dog habitat for ferret recovery efforts, especially with only approximately 400 ferrets in the wild. Prairie dogs are key to their survival, and so are the people who are dedicated to ferret recovery, such as the tribal government and wildlife leaders here at Fort Belknap Reservation. 
Ferrets were first released at Fort Belknap in 2013 and releases continued through 2015. Since then, the ferrets have established a population near Snake Butte on the reservation. Today, all the ferrets at Fort Belknap are wild-born; other recovery sites still require supplementing their populations with ferrets from captive-breeding programs. 
It's very exciting that we have three generations of wild-born ferrets surviving and thriving at Fort Belknap. The Fort Belknap black-footed ferret program is a great example of a successful partnership among multiple organizations, including the Fort Belknap tribal government and Fish and Game Department, World Wildlife Fund, Defenders of Wildlife, U.S. Department of Agriculture (USDA) Wildlife Services, and Little Dog Wildlife. Each partner brings something important to the table. Whether it's fundraising expertise, on-the-ground wildlife experience, or the land itself.
The Assiniboine and Gros Ventre tribes of Fort Belknap have long supported ferrets returning to their lands. Fort Belknap is actually a model for restoring many native wildlife to the plains. This site includes bison and many acres of black-tailed prairie dogs. All of these animals have long coexisted together. Bison often prefer foraging on lands occupied by prairie dogs—the ecosystem engineer of the prairie—and ferrets keep prairie dog numbers in check as their main prey item. The burrows prairie dogs create also provide a home for ferrets, and prairie dogs provide important habitat for swift fox and grassland birds such as mountain plover and burrowing owl. These wildlife connections contribute to the biodiversity needed for healthy prairie grasslands. 
I've experienced this first-hand here at Fort Belknap. The buffalo herd I saw running across the prairie earlier in the night, the swift fox I spotted near the road on the way in, all of the native wildlife connections make this work really worthwhile. The return of the black-footed ferret means we are restoring an important predator to this environment. 
Tonight's survey is showing we are making a difference in their recovery. The one I just spotted looks like an adult, based on its body size. I steady my spotlight on the last burrow it went in and grab a trap from the back of my truck. The trap is long and sticks out of the burrow. I cover it with a wool blanket so it appears dark so the ferret will walk up it when it exits the burrow. After positioning the trap, I then take a way point on my GPS unit and head back to the truck to record the coordinates on my chart. From there I drive on to check the other traps I put out earlier in the night. We check them each hour so if we catch a ferret, it is not in the trap for too long after triggering the closure. Driving up to a trap I set about an hour earlier, I follow the GPS unit until I get closer and can see the reflector stake that I placed in the burrow, also marking the trap location. Got one! I can see its green eyes at the top of the trap. 
I jump out of the truck and remove the trap from the prairie dog burrow and quietly and slowly carry it back to the truck, placing it inside where it's warm, and then head out to our trailer about a couple miles away. The trailer is a make-shift lab, equipped with an examination table, oxygen, plague vaccine and equipment to do their health checks. I meet Jess there after sending her a text along the way. Jess is the director of Little Dog Wildlife, a nonprofit organization dedicated to ferret survey work. The ferret data she collects are then included in a master spreadsheet compiled by the U.S. Fish and Wildlife Service of all ferret recovery sites. When I arrive at the trailer, Jess is ready to process the adult I just caught. We wear masks and gloves so as not to introduce any bacteria to the ferret. Each adult ferret has its health checked and is given the plague vaccine and sprayed for fleas. After completing the health check, we then place the ferret into a kennel for transferring back to the same burrow where I caught her. 
Back at the burrow, I open the kennel and at first, she seems pretty content just staying inside the kennel, but then she slowly makes her way out and darts into the burrow. Later that night, we caught two kits and one more adult, a male. In total, during two weeks of spotlighting, we caught 15 adult ferrets and eight kits. Fort Belknap's ferrets are showing signs of recovery with these kits being born in the wild. But a larger population is required to claim success, both here and at the other ferret reintroduction sites. We hope for a future with expanded prairie dog colonies in these key ferret reintroduction sites, so that each ferret population can be self-sustaining and so that one day the black-footed ferret will be truly restored to its rightful place in the grasslands.
Author(s)
Image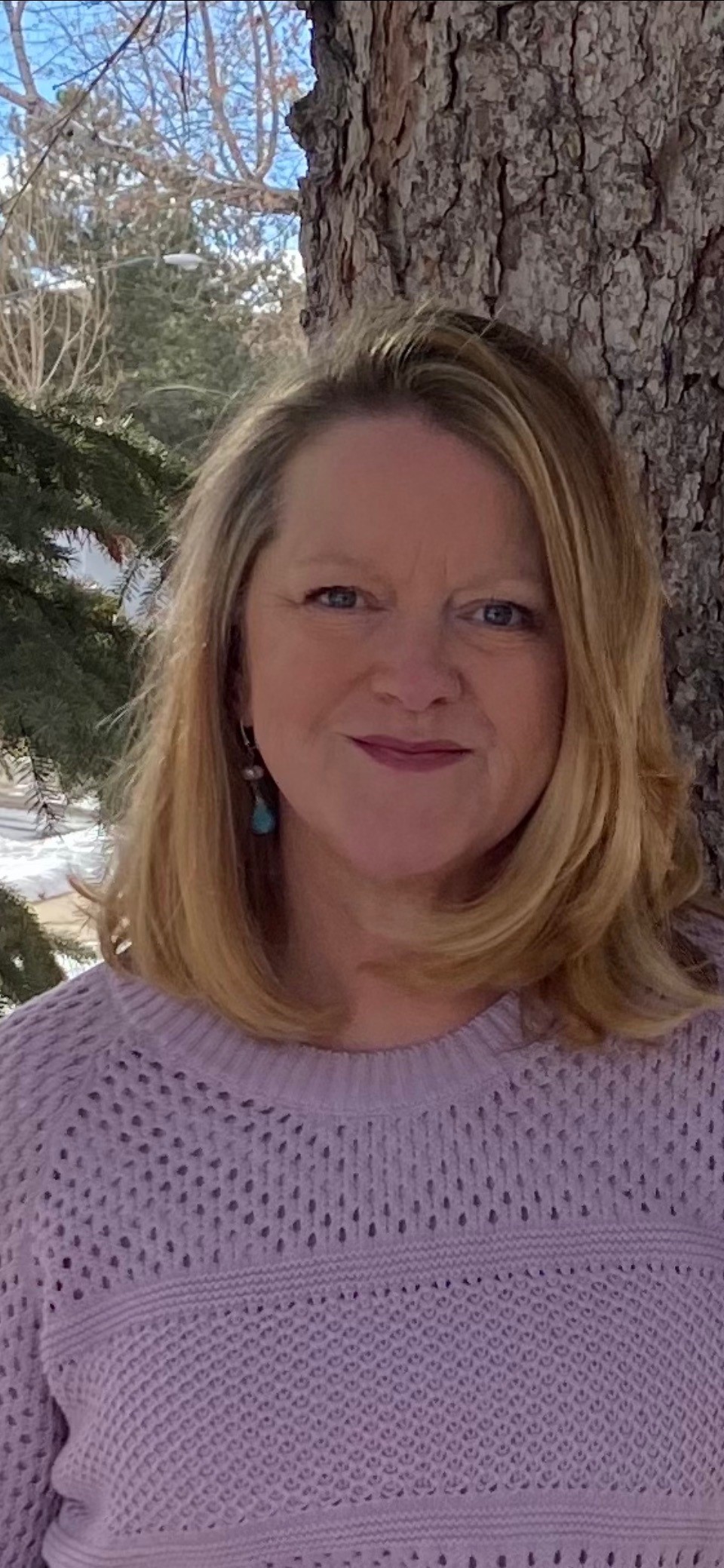 Chamois Andersen is responsible for advancing the Defenders' conservation programs for the American bison and endangered black-footed ferret in the Rocky Mountains and Great Plains.
Image