As warmer weather and sunny skies lure bears from their winter dens, the Northwest team hits the road to help communities live alongside wildlife. It's part of Defenders' coexistence work throughout the country.
Before COVID-19 suspended field activities, my fellow Northwest Representative Robb Krehbiel and I hosted a bear awareness training with the Sauk-Suiattle tribe (also known as the Sah-ku-mehu) outside of Darrington, Washington. The Sauk-Suiattle people have lived in the heart of the North Cascades since time immemorial, hunting throughout the mountains and traveling in canoes from mountain rivers all the way to the Salish Sea to fish for salmon and gather shellfish. The European colonizers that laid claim to Sauk-Suiattle territory decimated human as well as wildlife communities. Today, the Sauk-Suiattle is the only tribe with reservation lands in the North Cascades Ecosystem Grizzly Bear Recovery Area. Fewer than five grizzly bears are known to reside here, but the hope of a federal grizzly augmentation program in addition to abundant black bears make this the perfect spot to host a training. 
Image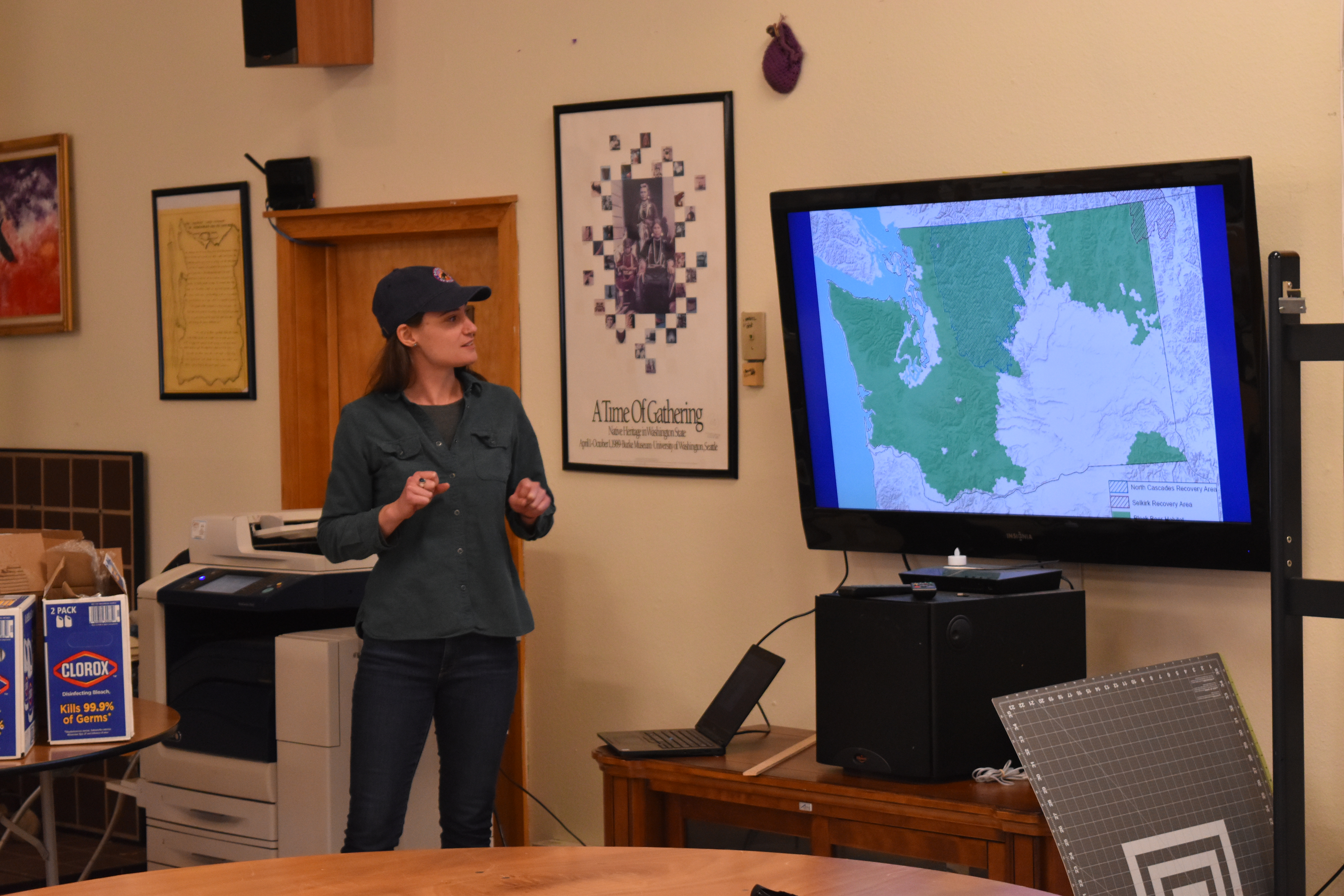 Image Credit
Robb Krehbiel/Defenders of Wildlife
Image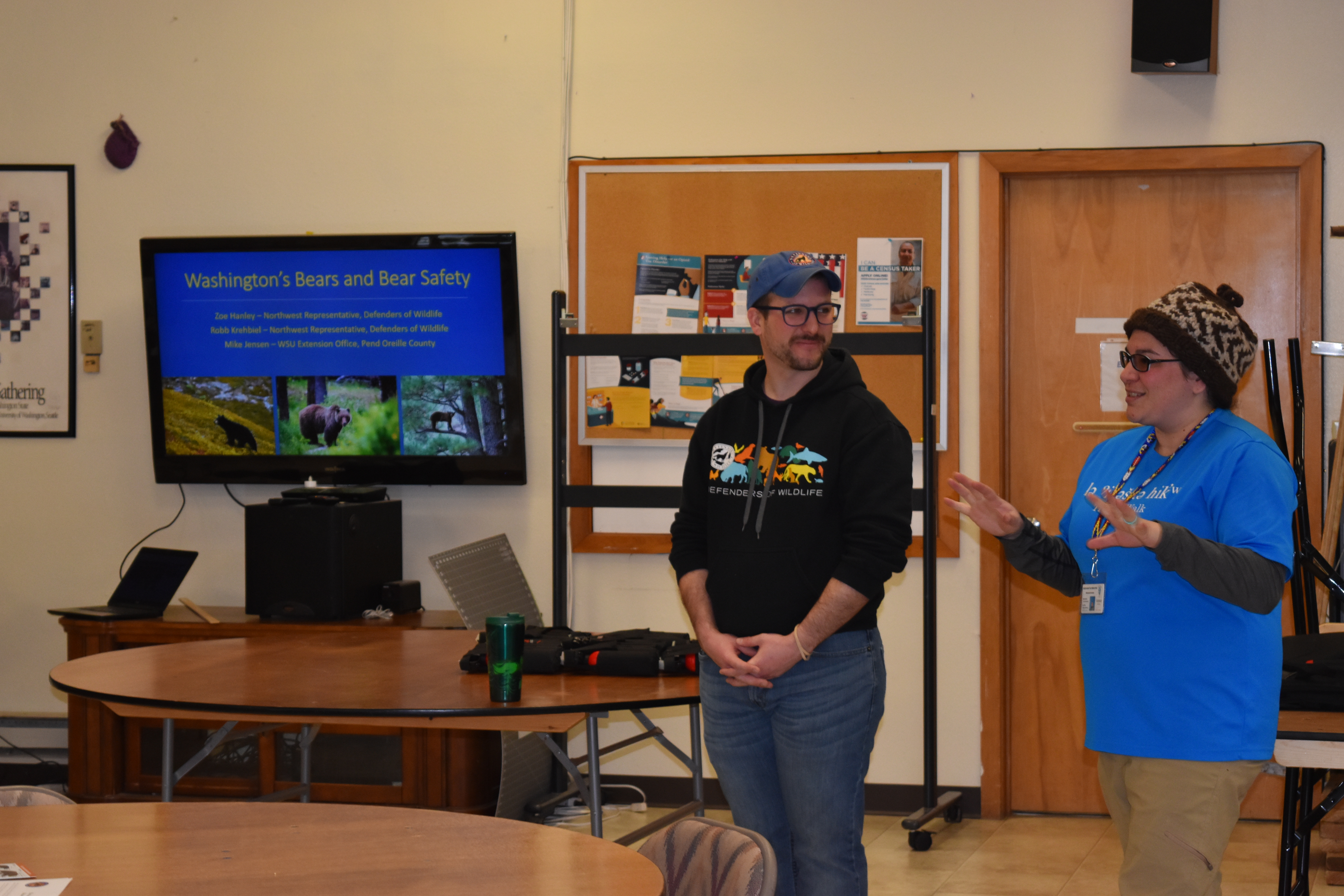 Image Credit
Zoe Hanley/Defenders of Wildlife
Image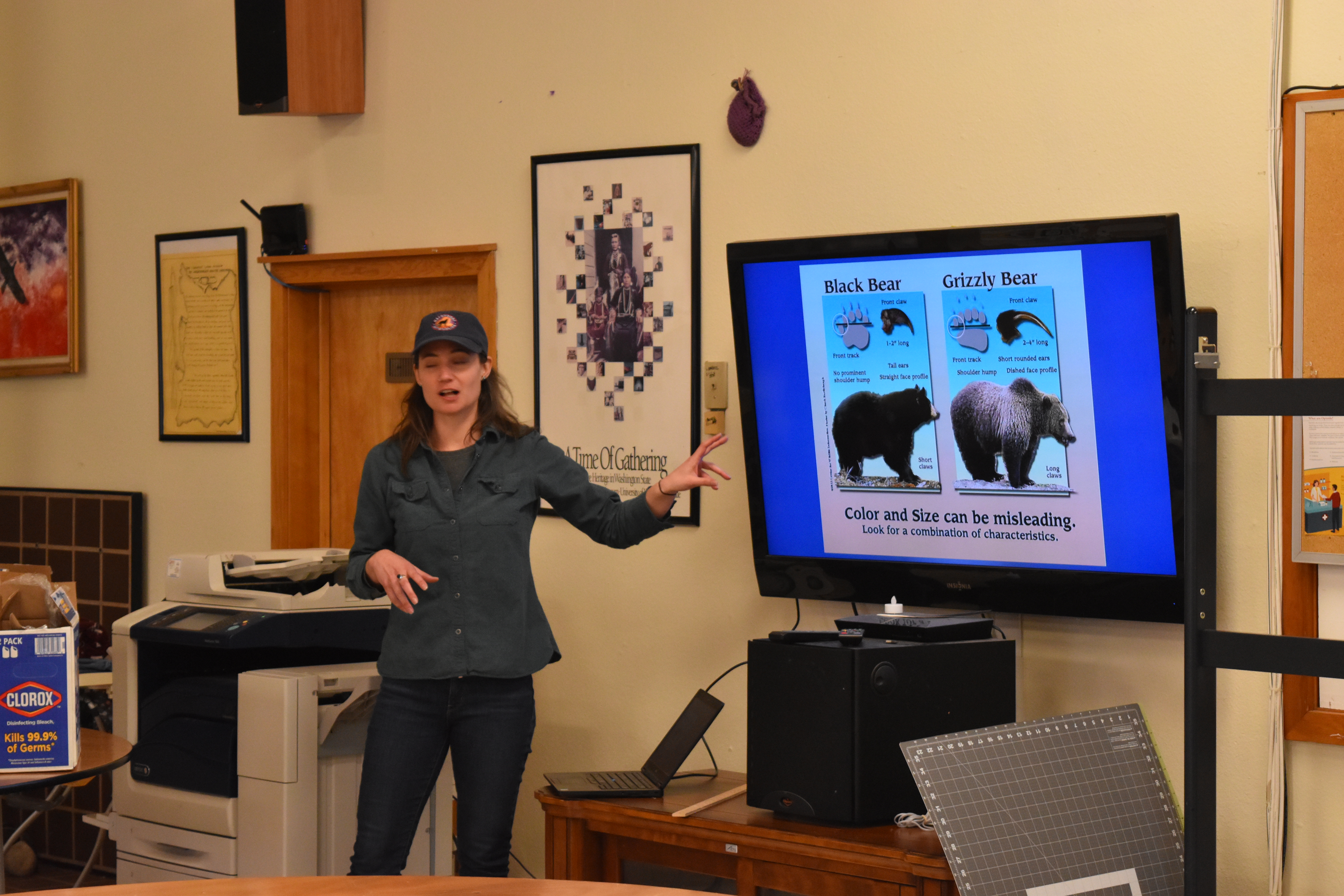 Image Credit
Robb Krehbiel/Defenders of Wildlife
The Sauk-Suiattle Community Building, with its large round tables and open parking lot, offered the perfect venue for a classroom-style presentation and outdoor bear spray demonstration. Once the room filled with tribal members, tribal policemen and representatives from the Glacier Peak Institute, Stephanie Ironheart, the event coordinator for the Sauk-Suiattle Indian Tribe Cultural Resources Department, welcomed the group. I followed with a presentation on black and grizzly bear biology and how to reduce the likelihood of a negative bear encounter. I encouraged participants to think about interactions from a bear's perspective: Why are bears interested in my birdseed and trash? How can I keep from startling a bear while hiking? This helps people understand why a negative encounter could occur and empowers them with preventative measures that benefit bears and people. 
After learning how to reduce attractants around the home and campsite we went outside so Robb could demonstrate how to properly use bear spray. Participants lined up to try firing inert cans of bear spray, which simulates the feeling of deploying a "live" spray can without experiencing the painful, eye-watering, mucus-inducing part. Most crowds find this on-hands demonstration fun, and this group was no exception. Kids and adults giggled their way through removing the safety and sending 2 to 3 spurts of spray in the direction of a plastic black bear. 
Since we teach people how to deploy live bear spray, we also provide tips on how to administer first aid in the event someone accidentally sprays themselves or someone else while hiking or hunting. For this portion of the training we collaborated with Mike Jensen, the Pend Orielle County director for the Washington State University Extension. Mike ran through the steps: Flush your eyes with saline solution (instead of doing further damage by rubbing them!) and leave the exposed area open to air flow. He also assured everyone that the burn subsides in 20 minutes to a few hours. 
Image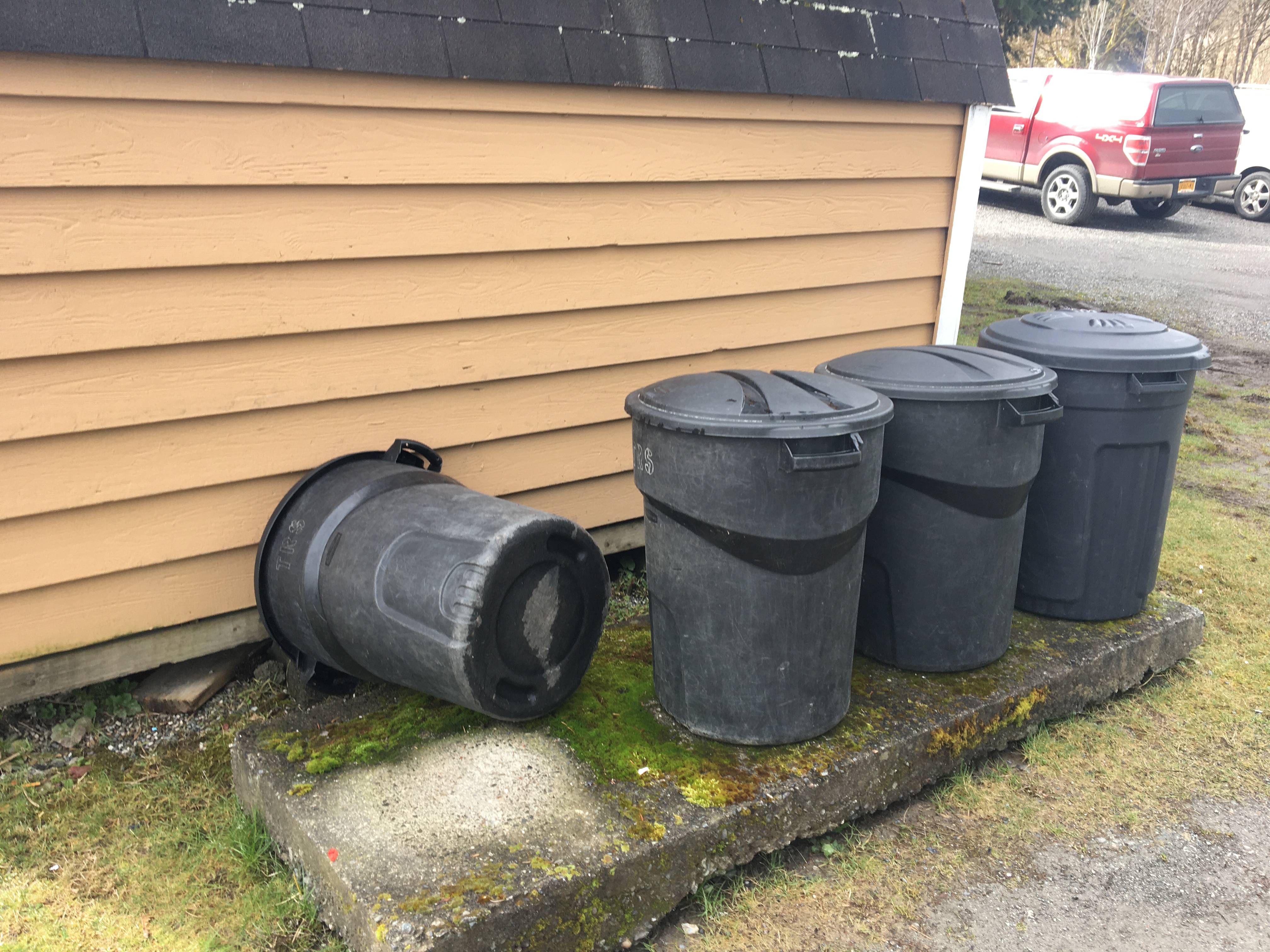 Image Credit
Robb Krehbiel/Defenders of Wildlife
Image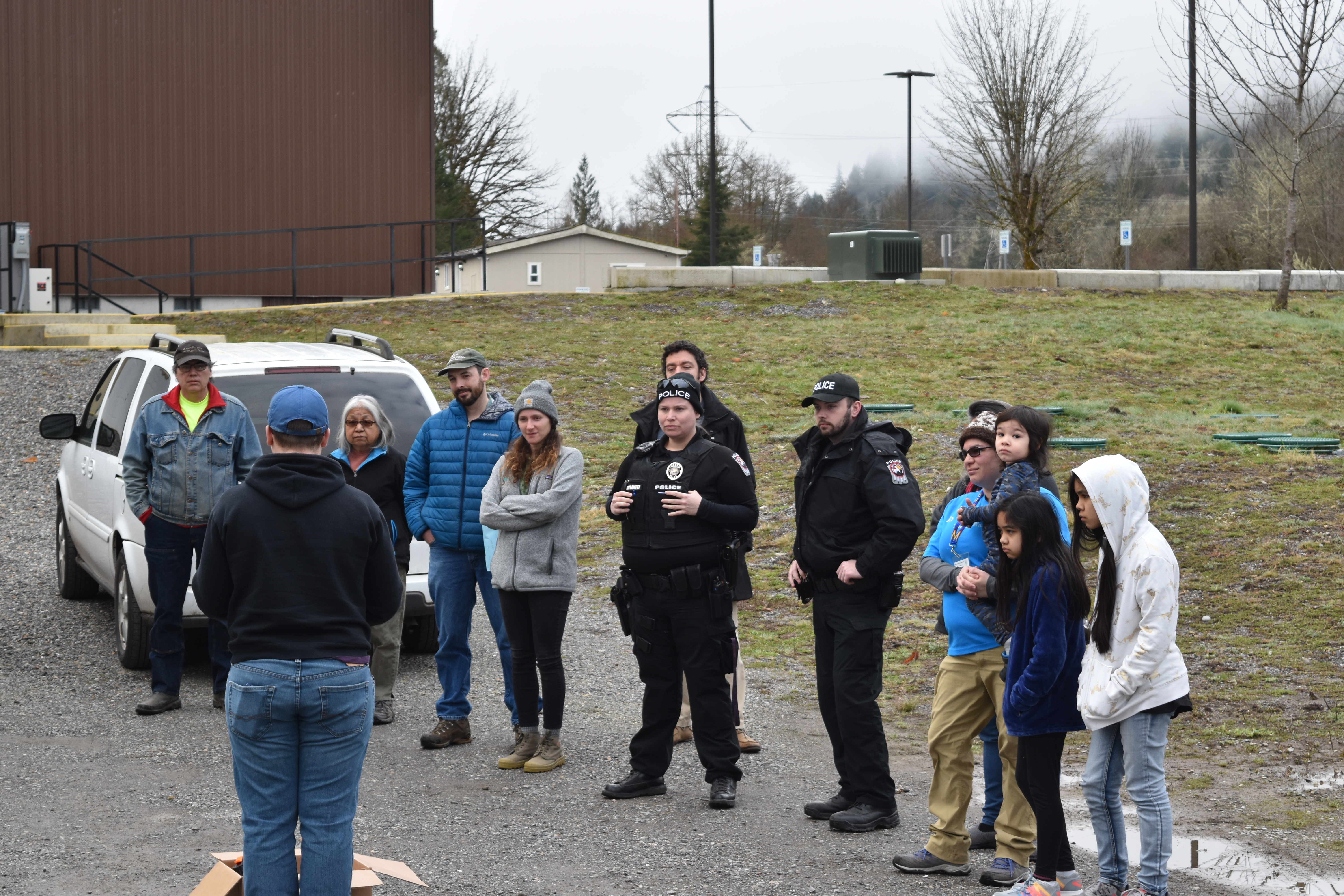 Image Credit
Zoe Hanley/Defenders of Wildlife
Robb rounded out the training with an overview of the resources Defenders of Wildlife offers to communities living with bears, including our electric fencing incentive program and our support for bear-proof trash projects in residential communities, commercial buildings, municipal facilities and federal campgrounds in current and potential grizzly bear range. The day ended with some insightful questions from training participants and everyone happily heading home with a free can of bear spray. 
To top it off, Robb, Mike and I were honored by the tribe with a blanket ceremony. Blankets have deep cultural meaning to the Coast Salish tribes and wrapping visitors in blankets is a sign of trust, respect and gratitude. Overall it was a day of connection and hope, I left feeling that if different human cultures can come together in community to learn and grow with each other, we are one step closer to sharing the land with bears as well. 
Author(s)
Image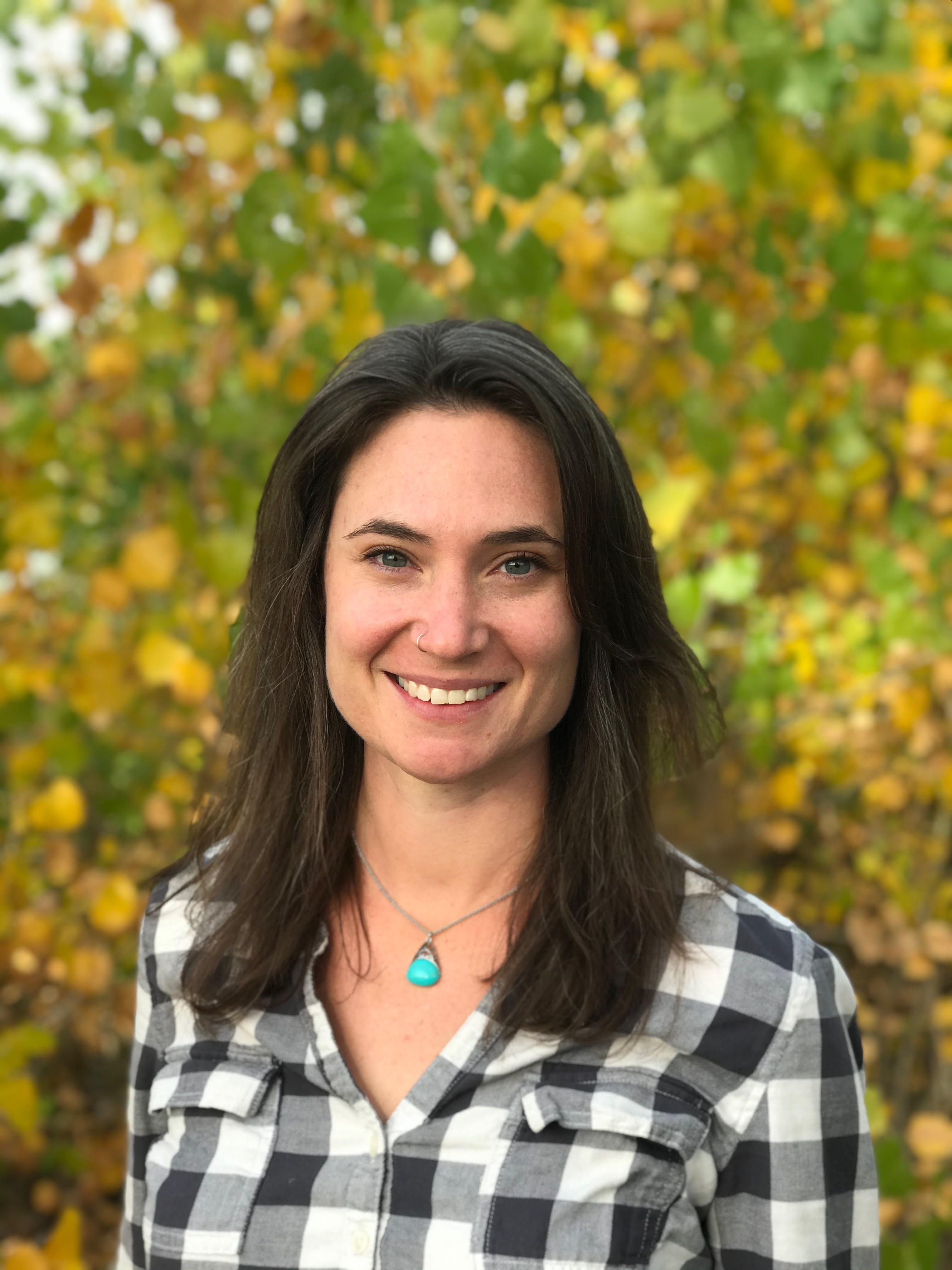 Zoë Hanley is a Representative for the Northwest Program based out of White Salmon, Washington where she leads Defenders' coexistence initiatives in the region.
Image