This year's World Water Day theme is "Accelerating Change." The theme was chosen to help meet the United Nations' Sustainable Development Goal to update and safely manage water systems and sanitation globally by 2030—which is exactly what is needed in California and, unfortunately, the opposite of what is happening on the ground.
Last week, in a sign of dire water times, the Pacific Fisheries Management Council moved to close California and parts of Oregon to salmon fishing in 2023 because of the species' low numbers due to water mismanagement in the Central Valley rivers. This is only the second time in California's 174-year history that a salmon fishing closure has happened. Salmon are a keystone species and indicators of overall watershed health. The low number of salmon returning to their spawning rivers this year is yet another signal that the San Francisco Bay-Delta Estuary is facing an extinction crisis.
The Bay-Delta is one of the most important surface water bodies for people and wildlife in the Golden State, but it is currently on the precipice of collapse. Like the Colorado River, the Bay-Delta is also a source of water relied on by corporate agribusinesses. The amount of water flowing through the Delta into the San Francisco Bay is critical to maintaining and restoring this ecosystem, yet unsustainable water diversions have caused a drought in most years. These unsustainable water diversions are leading to a dramatic decline of salmon and other native species.
To make matters worse, California has also been experiencing weather extremes, often referred to as "climate whiplash." After more than three years of extreme drought, California had a string of historically wet atmospheric rivers from late December to early January, where we received more precipitation in three weeks than we did in the winters of 2020 and 2021 combined. It's a lot of water. As a result, we have had seemingly relentless flooding and infrastructure damage. Last week, we had another atmospheric river come through that caused additional flooding and prompted water managers to release large amounts of water from reservoirs all around the state. This will have untold impacts on California wildlife and amplifies the broader water management issues across the state.
One of those management issues is the lack of updated protections for the Bay-Delta. The state water board, the National Marine Fisheries Service and others have repeatedly called the current water quality protections for the Bay-Delta inadequate to protect salmon, smelt and many other species, because they have not been substantively updated since 1995. Rather than accelerating the timeline to update those standards, the state has relied on a string of emergency declarations that have temporarily permitted those inadequate standards in six of the past 10 years and further delayed a critical update of legal water-quality requirements.
Why Does Defenders Care?
Wildlife needs adequate fresh water to survive. In California, water can be more precious than gold, which is why Defenders has a dedicated full-time staffer looking at water-resource management to properly advocate for wildlife. I'm proud to continue that legacy through the Water Policy Advisor position. I focus on protecting two geographic regions—the San Francisco Bay-Delta and California's Central Valley —which provide habitat for imperiled species, such as the giant garter snake, and fish like Chinook salmon, delta and longfin smelt, among others.
Birds also play an important role in our water conservation work because California is a crucial part of the Pacific Flyway, an international migratory path for hundreds of species of birds. Historically, most of the Central Valley was covered in wetlands, which would serve as a stopover for many of those migrating birds. We need adequate wetlands to provide enough food for the birds so that they have energy to make the rest of their journey. In addition, threats like bird flu and other diseases can be increased when wildlife is overcrowded because of a lack of water on the landscape. These are real threats in California that we can help alleviate with more water and more wetlands. That can come from expanding the footprint of national wildlife refuges, which is an important part of Defenders' work nationally.
California needs to "accelerate change" when it comes to managing our water resources sustainably, and Defenders will engage in every forum until that message is heard by state and federal leaders. This means updating the Bay-Delta Water Quality Control Plan, fully enforcing the public trust doctrine and the California Constitution to ensure all have secured access to clean drinking water, and the environment is not the last to receive adequate freshwater supplies. We have enough water to do both. After a devastating harmful algal bloom last year, inadequate freshwater flows for years and now a barrage of storm water, we don't know how the Bay-Delta, and the wildlife that depend on it, will fare.
What Can You Do?
Learn where your water comes from and what your local water district is doing to help your community become more sustainable and protect your watershed and the wildlife that depend on it. Healthy communities and healthy ecosystems are interconnected, and every individual action can make a difference. Californians rely on groundwater and surface water supplies for our drinking water. It is also important to note that nearly 80 percent of water from California's rivers is diverted and withdrawn for agriculture—so the next time you go grocery shopping or make a meal, check to see if your food is grown in your community. Whether you're in a city or in a rural community, understanding exactly where your water comes from is critical.
If your community relies on Bay-Delta water (most do), talk to your local elected representative and ask how they are helping your community reduce water diversions from overtapped rivers in the Bay-Delta watershed to protect this declining ecosystem in the face of climate change. Solutions like improving water use efficiency and recycling water can help communities become more drought resilient and leave enough water in the Bay-Delta for salmon and other native fish species.
I'm considered a South Bay resident, and we still rely on pumping from the Bay- Delta for my drinking water. Every day I drink Bay-Delta water and I understand that reliance needs to be lessened over time. 
Finally, please support Defenders of Wildlife. Our work in California is more important than ever before, and we could use your help to make sure the Golden State, and all the wildlife who live here, have adequate clean water supplies for generations to come. 
Author(s)
Image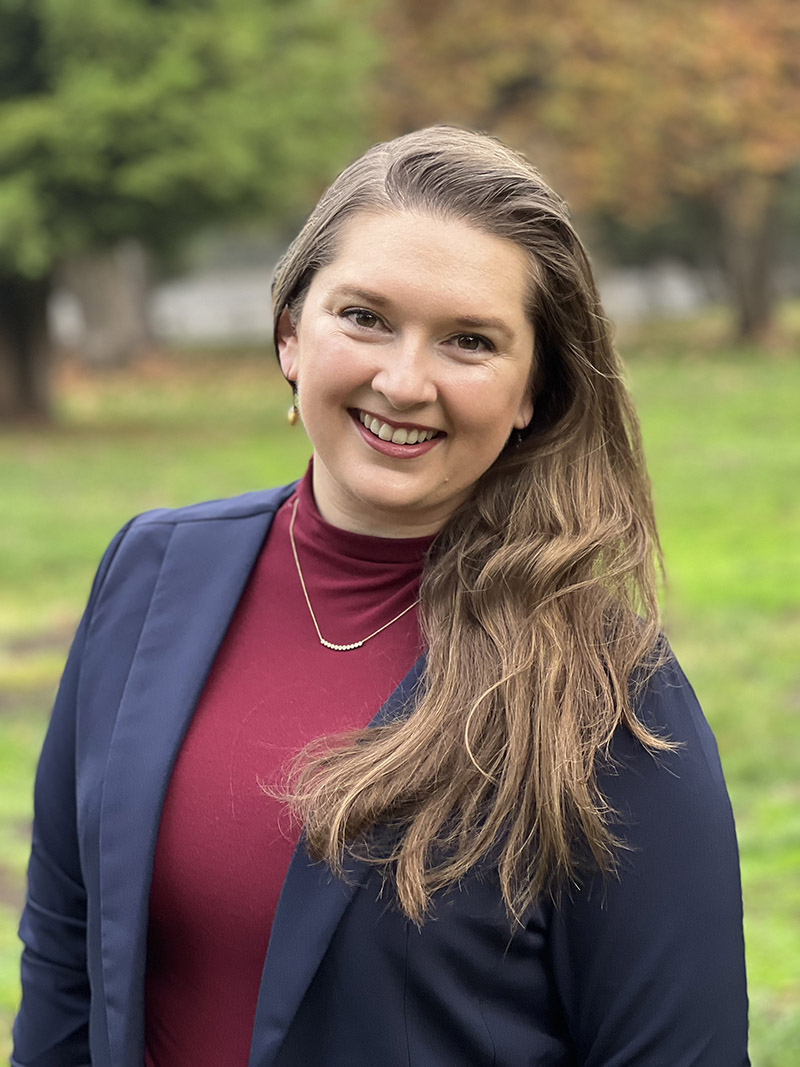 Ashley is the Water Policy Advisor for Defenders' California Program and engages on a variety of issues statewide, including water transfers, water rights and the enforcement of environmental laws.
Image