The American beaver (Castor canadensis) is a native Coloradan that used to be found in waterways around our state. Through building dams and lodges, beavers are considered expert ecosystem engineers because they have a profound influence on the form and function of landscapes. The plants and animals of Colorado coevolved with beaver and depend on the diversity of aquatic habitats they provide. Waterways with beavers present have rich, complex riparian areas with expansive wetlands providing benefits for wildlife as well as people. Wetlands comprise less than two percent of Colorado's landscape but provide benefits to over 75% of the species in the state, including several at-risk or declining species. Beaver ponds and wetlands are biodiversity hotspots hosting many species including freshwater fish, aquatic mammals, waterfowl, migratory birds, shorebirds, amphibians, reptiles, plants and invertebrates.
Through their activities, beaver benefit humans by providing services necessary to our society. These benefits include moderation of extreme flow events that can reduce flood risks to downstream communities, greenhouse gas sequestration, nutrient cycling, and recreational opportunities. But perhaps most important benefit in our arid state is their ability to improve resiliency of water supplies and water quality for humans and the environment during times of drought and climate change.
Please use the resources below to learn more and get involved.  
Want to stay up to date on all things beaver happening here in Colorado, including our Newsletter and info about upcoming meetings? Join our Google Group HERE, or send an email to cobeaverwg@gmail.com and ask to join the Group. Please note that this link is external to Defenders' website, which hosts this Colorado Beaver Working Group page.  
Photo Gallery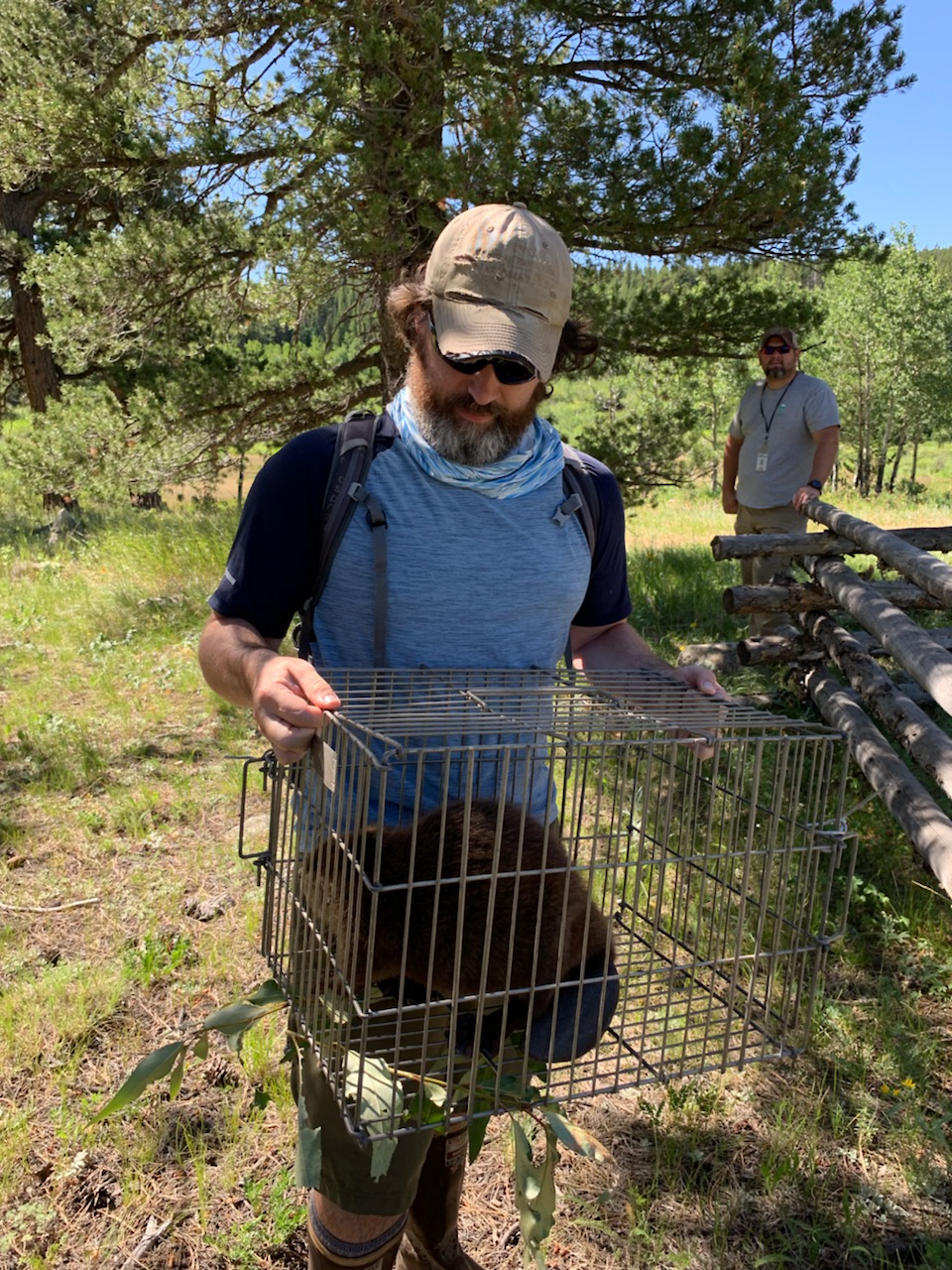 A beaver being carried into its new home after being live-trapped.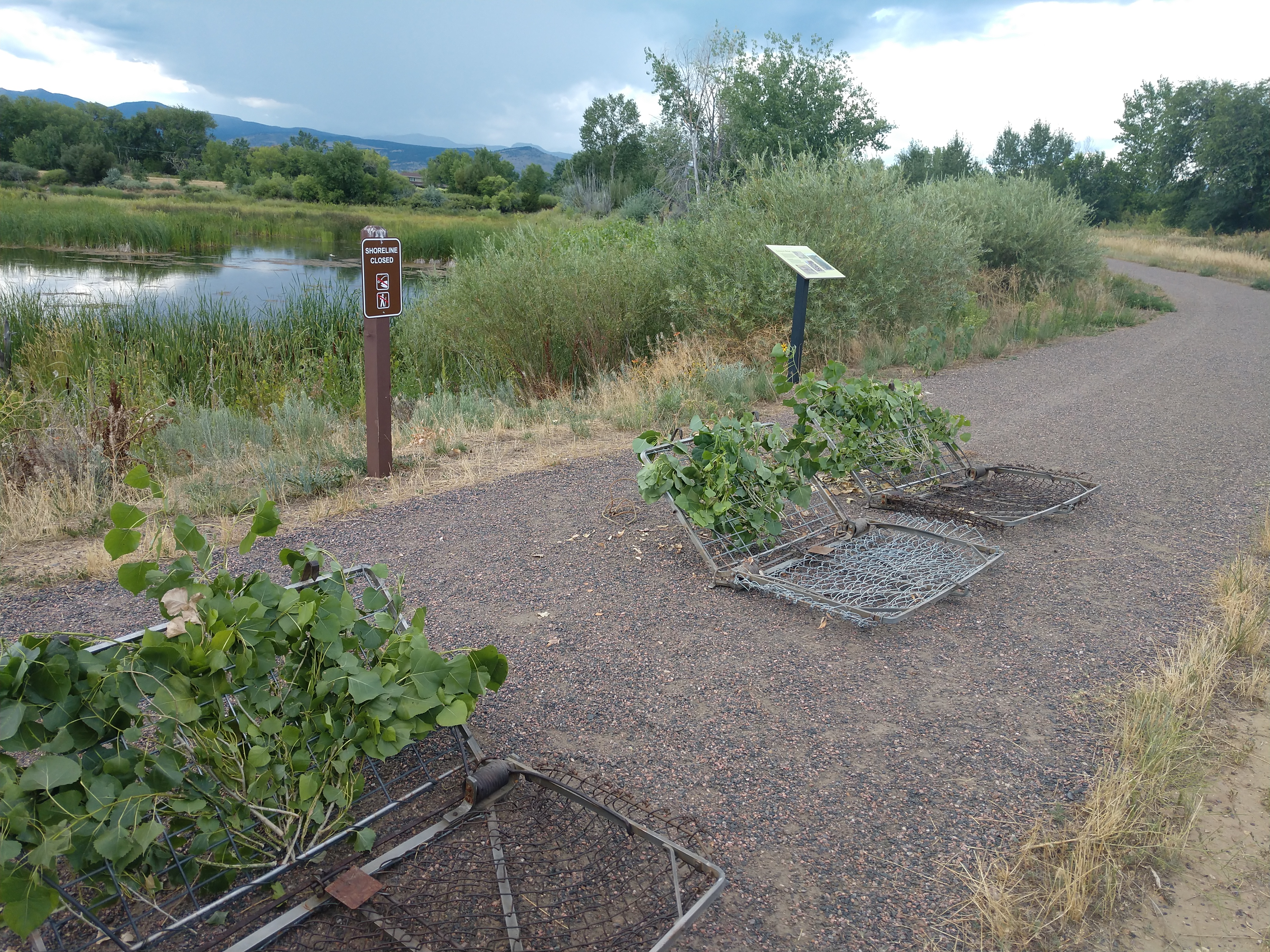 Hancock live-traps ready to relocate some beaver. The traps fold up like a mesh suitcase, catching the beaver but keeping them safe.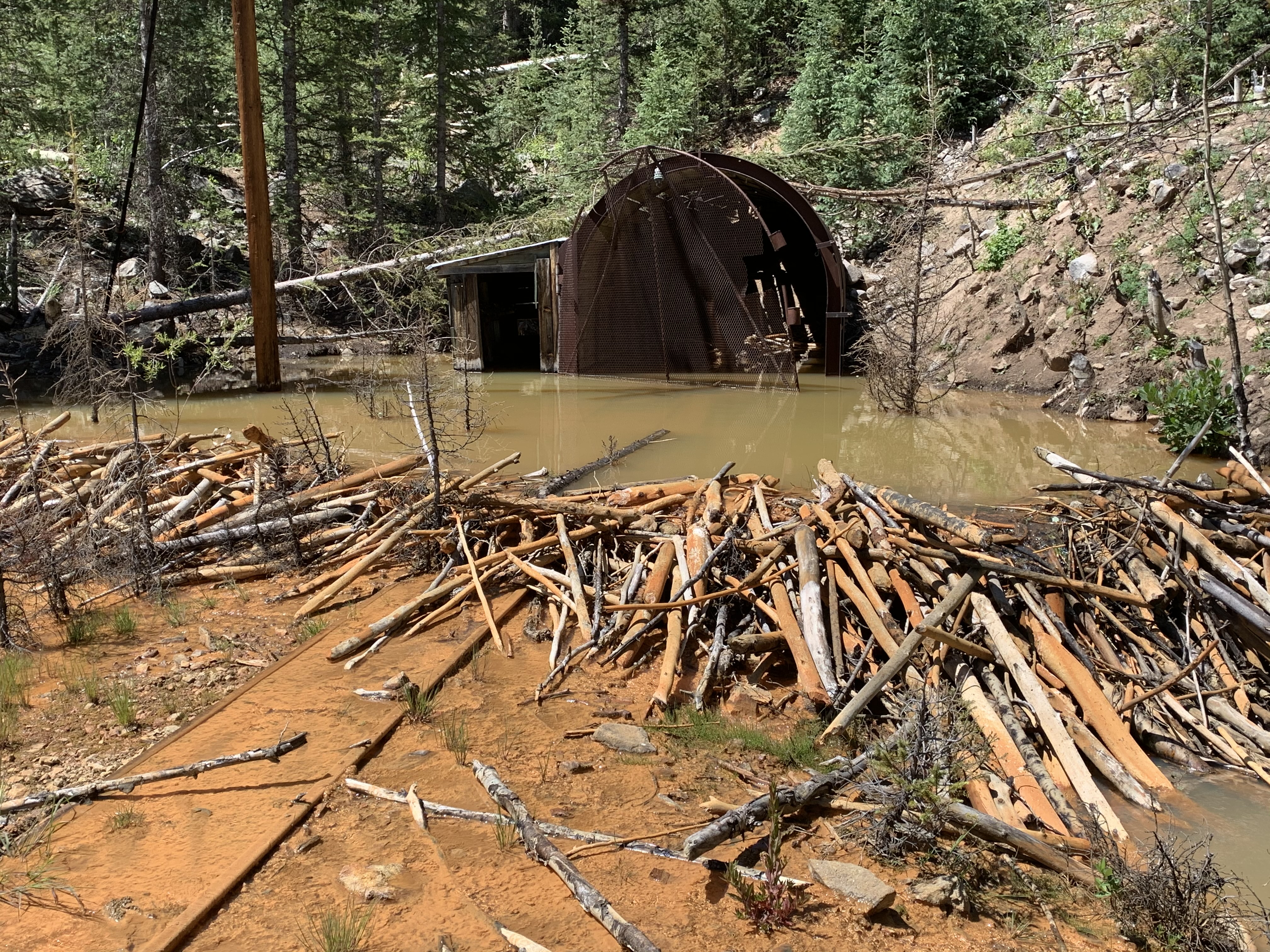 Beaver dam on mine drainage from an abandoned mine near Silverton, CO.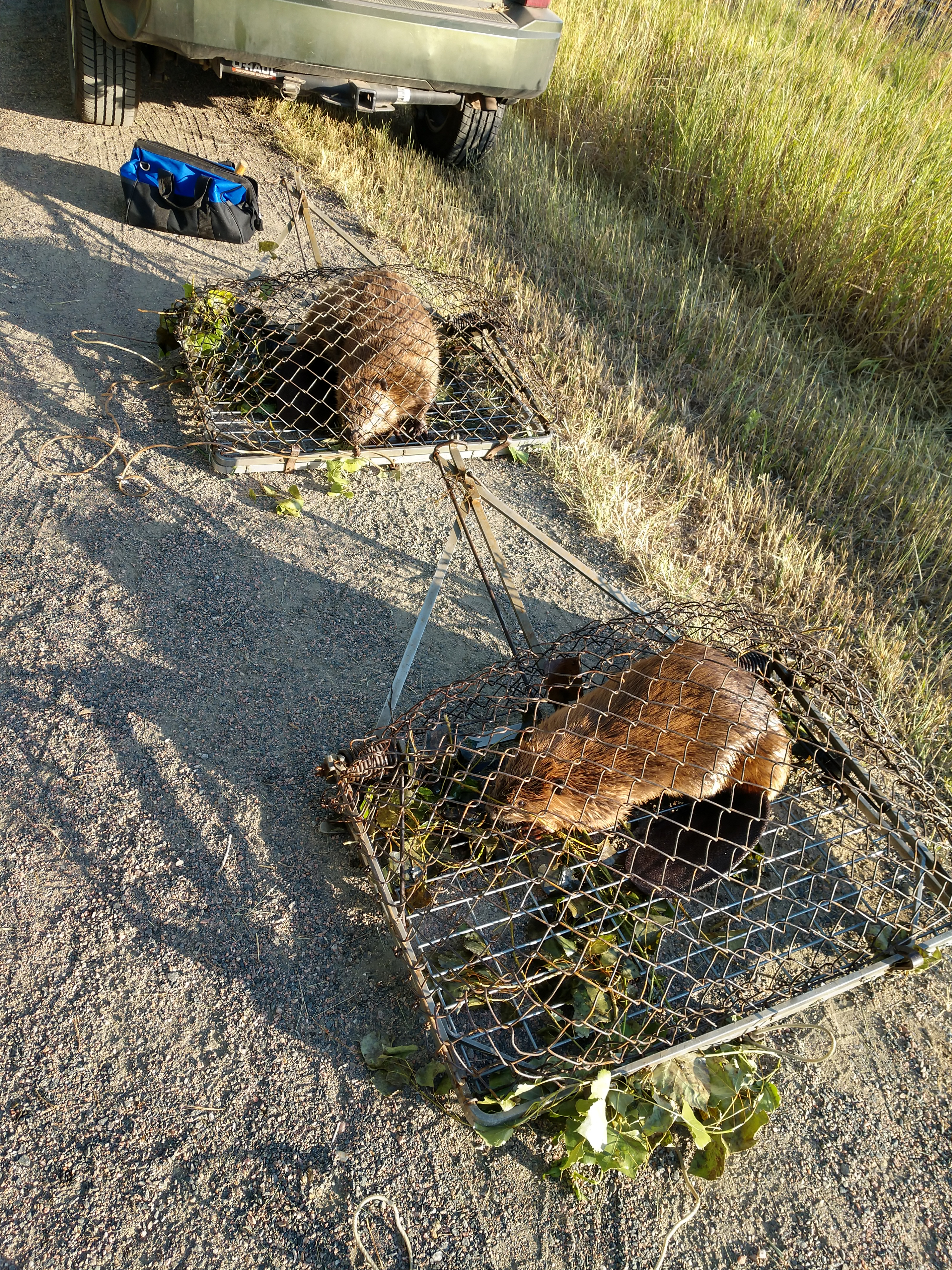 Beaver successfully live-trapped and ready to be relocated.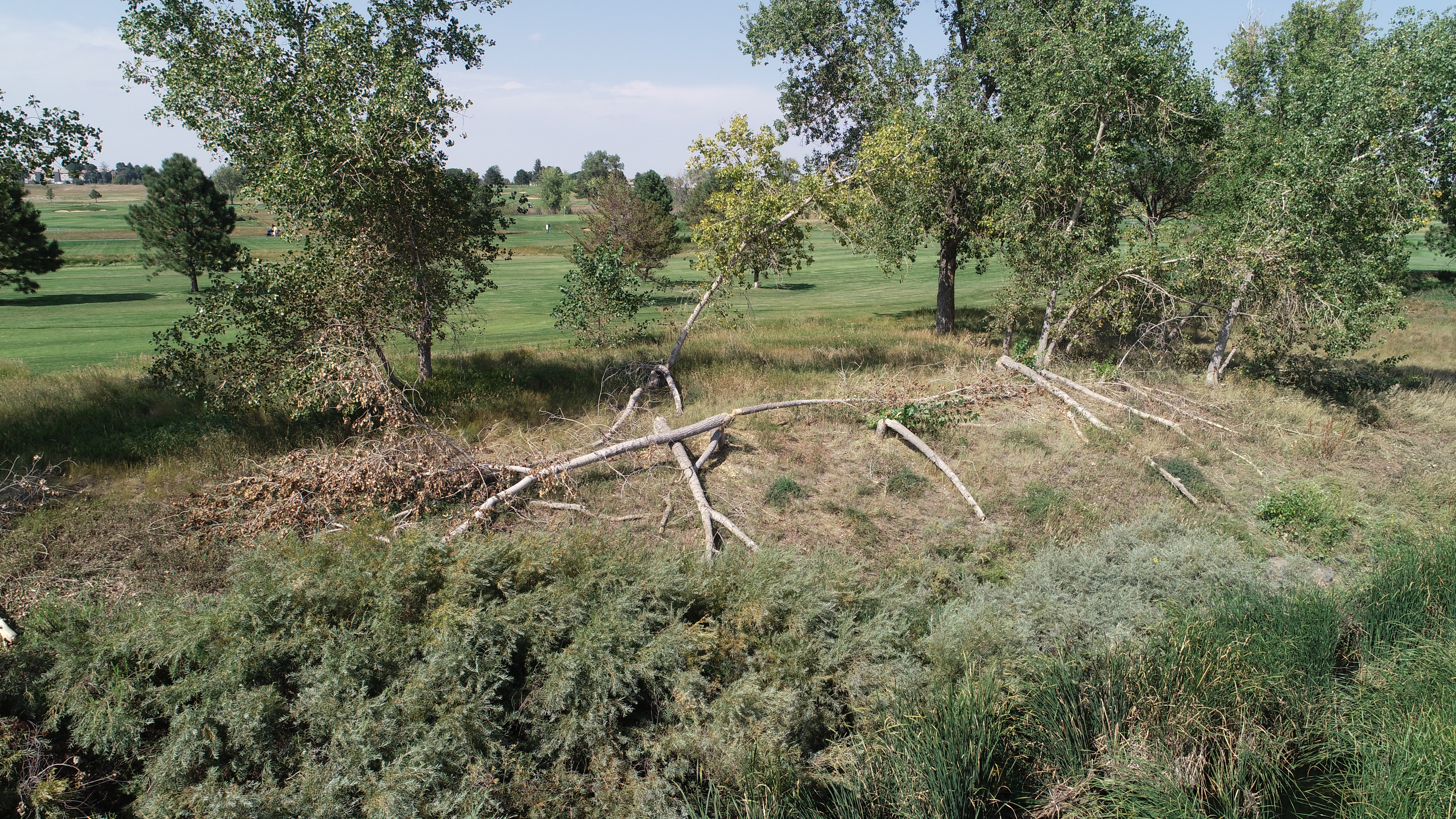 Beaver felling trees at a local golf course, a perfect example of where simple coexistence efforts like tree fencing can reduce beaver-human conflicts.
Beaver dam on the Ute Mountain Ute Reservation in the Tribal Park on the Mancos River, being protected to maintain the riparian system for drought resiliency and changes in water availability.
Image