Defenders' annual photo contest winners
GRAND PRIZE
Wolves of Denali, Chuck Edelstein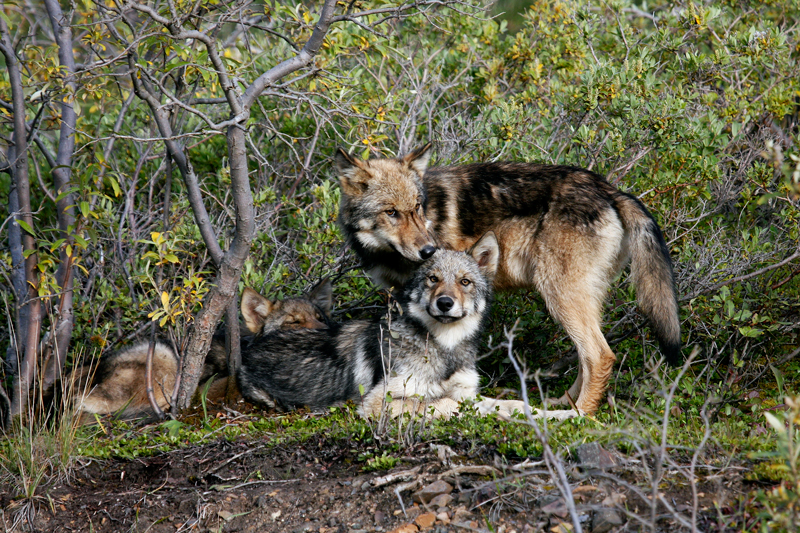 Chuck Edelstein began to explore his passion for photography in the 1960s, when he decided to pick up a camera and start documenting his growing children. He really didn't have enough time to experiment during this period of his life, but when everything switched over to digital in 2005, "a whole new world opened up," he says. Today he enjoys photographing wolves, foxes and coyotes as well as sea and sky landscapes.
A retired judge, Edelstein loves to spend time with his wife traveling to exotic locations, rich with wildlife and natural landscapes. This passion to explore landed Edelstein in Alaska at just the right time and place to capture this grand-prize-winning photograph. "We were staying in Camp Denali and after almost three days of trying to get close enough to photograph wolves, we were on the bus getting ready to leave when the driver said that a wild wolf family had come down to a den," says Edelstein. 
All at once, the photographers moved to one side of the bus, lowered their windows and started clicking away. "The driver said that we had only five minutes to shoot from our seats, no tripods," Edelstein recalls. Using his 100-400mm lens on his Canon 40D, he shot what he could and says that luck was with him all the way. 
Meanwhile, outside the windows on the opposite side of the bus, Edelstein's wife and the other passengers witnessed an equally compelling scene. "They saw another wolf chasing a bear," he says. "Was this wolf related to the wolf family? We will never know." 
Edelstein's favorite part of his winning photograph are the wolves' eyes. "These wolves are sentient beings and in their eyes I saw caring and curiosity," he says. Every time he looks at the photo, he feels peace in his heart and hopes his image inspires others to feel it, too. 
WILDLIFE CATEGORY
1st Place Brown Bear, William Pohley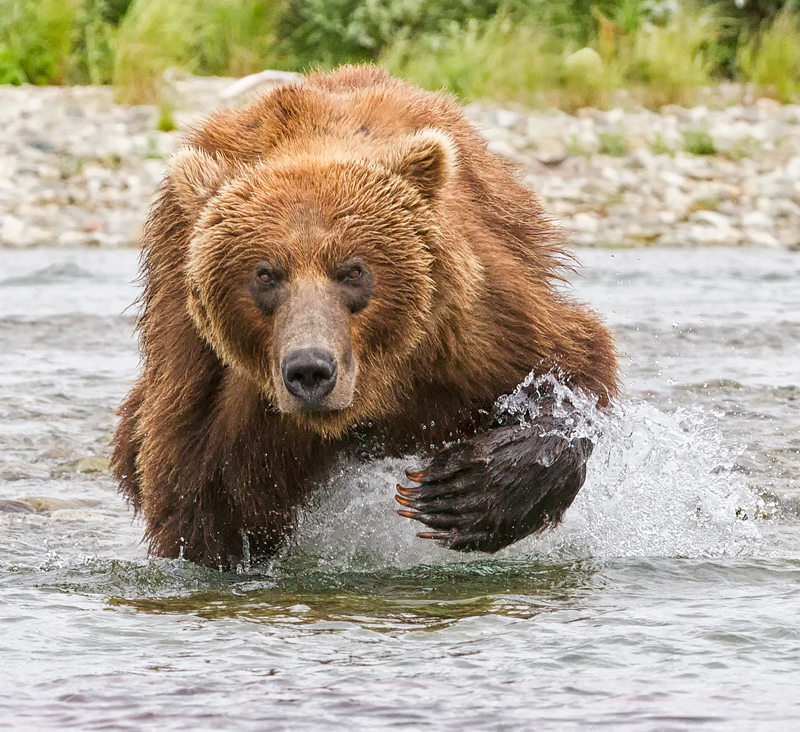 With uncooperative weather and an absence of bears, William Pohley wasn't sure he would get the photograph he was looking for in Katmai National Park. "I was staying at a fly-in lodge in Alaska to photograph bears, but I arrived between salmon runs and there were few bears to photograph," says Pohley. On hearing of his profound disappointment, the lodge owner mentioned a somewhat distant location where numerous bears were feeding. "We arranged for a jet-boat to take us upriver to a wide area where a floatplane could land," he says. "After a short trip we landed on a lake near the stream where the bears were feeding." Hours went by as the bears charged salmon in the shallows. He decided to kneel down so his lens was just above the water surface and began to shoot, capturing the intensity of these massive creatures. "It was one of only a handful of magic moments I have had while pursuing nature photography," says Pohley. "The experience alone will stay with me the rest of my life. To be able to capture such wonderful images was just icing on the cake."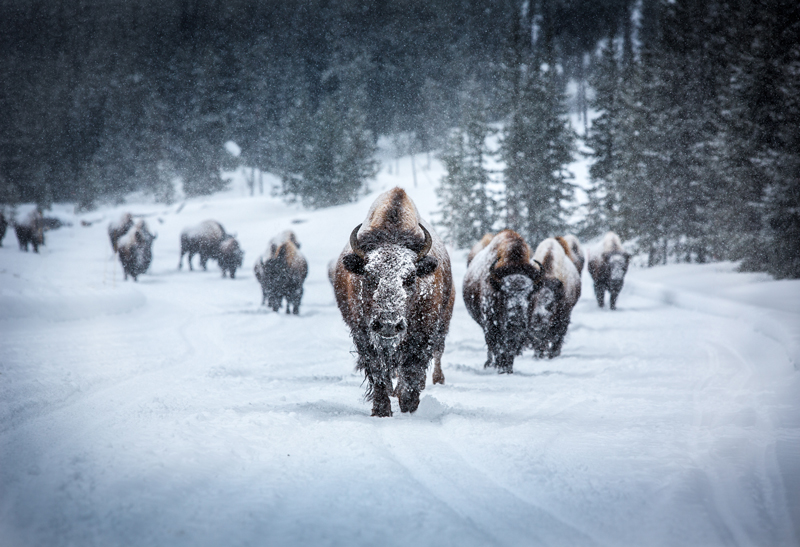 2nd Place The Bison 
Highway, Paul Shea
A wintry trip from Mammoth Hot Springs to Old Faithful by snow coach quickly turned exciting for Paul Shea. A herd of Yellowstone bison thundered through the snow, providing a breathtaking photo-op. "This paints a picture of what it is like for these majestic animals to survive in such a harsh environment," says Shea. "They are truly amazing." He especially likes the strong, dominant male bison leading the herd through the snowstorm. Like many wildlife photographers, Shea believes images of nature play an important role in conservation. "Photo-graphy exposes people to the beauty of wild animals and the environment," he says. "It also reveals the reality of what is not being done to protect and preserve wildlife throughout the world."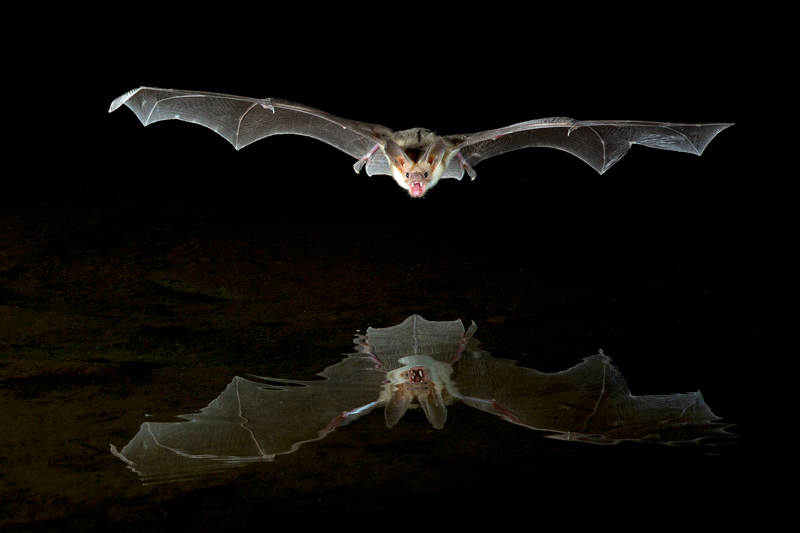 3rd Place Pallid Bat 
Reflection, William Pohley
For as long as he can remember, William Pohley (who also took 1st place in our wildlife category this year) has enjoyed the outdoors and animals and his passion shows in his work. He especially likes this photograph. "It was a different type of photography for me, involving a lot of technical understanding of the equipment and understanding the behavior of the subject," he says. The image was made when the bat broke an infrared beam, setting off flashes. Because it was at night, the shutter was left open for 20-second intervals, allowing continuous flash fire and the opportunity to capture an image befitting the title, "Pallid Bat Reflection."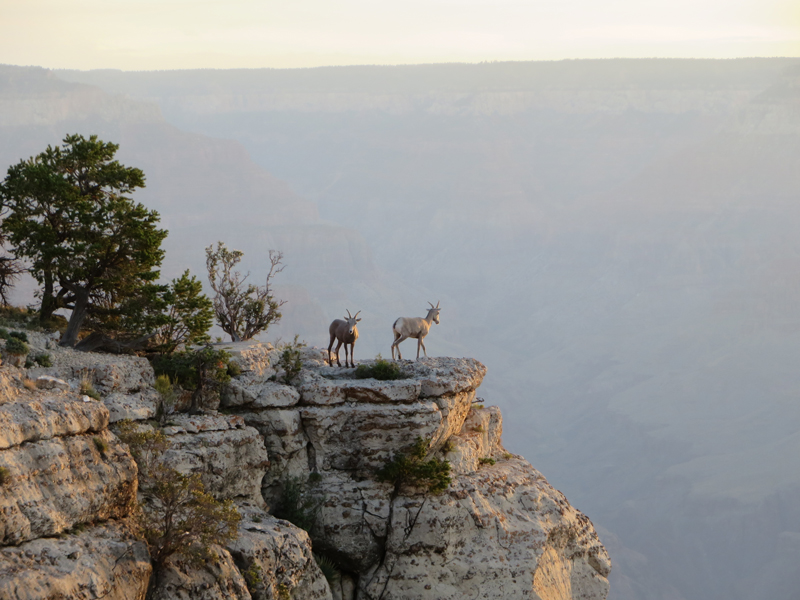 WILD LANDS CATEGORY
1st Place Dawn at the Grand Canyon, Cynthia Culbert
An art historian and nature photographer of 25 years, 
Cynthia Culbert knows the secret of photography: taking lots of pictures. "I think an awareness of composition and light are also helpful techniques to consider," she says. She took this photo while traveling with her family to the Grand Canyon. "I was photographing the sunrise and other animals that were starting to wake up when two sheep walked over to this ledge," she says. She still marvels at how comfortable the bighorn sheep were in their environment. The steepness and isolation didn't concern them at all.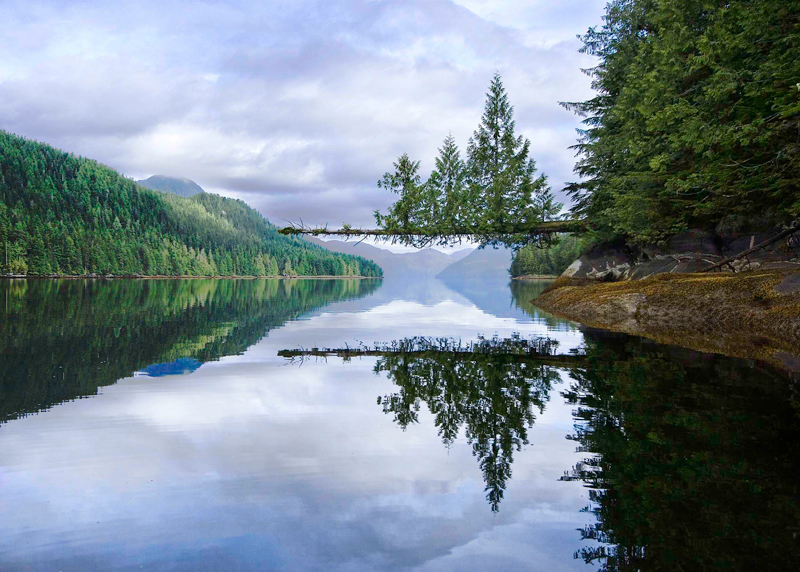 2nd Place Horizontal Tree, Patrick Freeny
Patrick Freeny has spent 15 summers on his sailboat along the coast of British Columbia and says the Great Bear Rainforest is hands-down his favorite area to photograph. On a calm and exceptionally still day, Freeny was kayaking along the shoreline when he spotted a fallen tree horizontal to the water. "The tide was so low that the three smaller trees growing up from it were perfectly reflected in the water," he says. "The fallen tree was dead and was serving as a nurse log to the smaller trees and some ferns." In a way, he adds, this photograph symbolizes death and rebirth, which are a large part of the rainforest life cycle.
3rd Place Castle Morning, Kathy Lichtendahl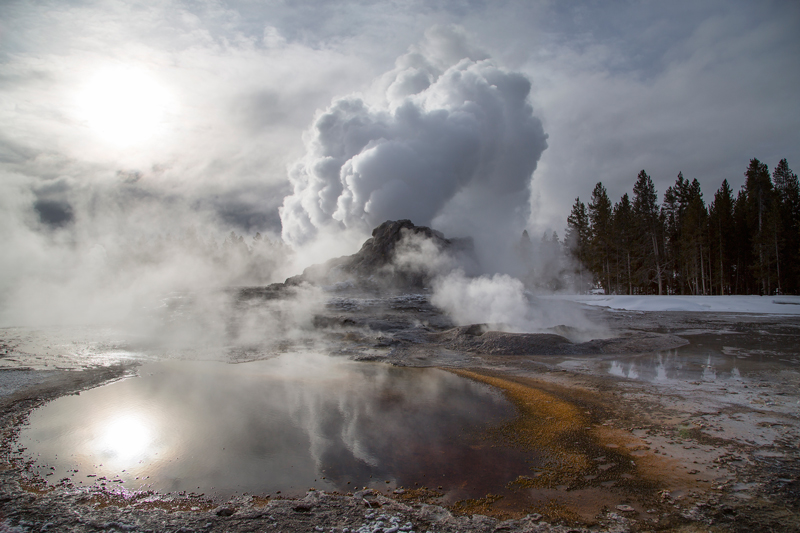 "For as long as I can remember, my free time has been spent in the outdoors—hiking, skiing, backpacking and climbing," says Kathy Lichtendahl. "Photography seemed to be a natural extension, allowing me to capture and share the beauty experienced during my adventures." She and her husband were on their annual Yellowstone trip when she took this photo. After rising early, she had headed to Middle Geyser Basin on skis. As she passed Castle Geyser it began to show signs of activity so she unloaded her gear and waited. "I loved the look of the trees peaking through the stream and the reflection of the early morning sun in the runoff pool," she says. "It represents the incredible uniqueness of Yellowstone's landscape."
More Articles From This Issue
With engaging stories and spectacular photography, Defenders of Wildlife's magazine provides readers with a behind-the-scenes look at what biologists and conservationists are doing to protect imperiled wild animals and plants.
Get the Magazine