From its modest start in 2014, Latino Conservation Week (LCW) has grown from a handful of activities initiated by the Hispanic Access Foundation to a yearly national event that connects Latinos to nature, conservation and stewardship of the outdoors. To celebrate this year, Defenders has curated a list of places across the U.S. where everyone can view wildlife, learn about conservation efforts and experience outdoor spaces that are available for us all to enjoy! As Happy Haynes, executive director of Denver Parks & Recreation, said, "No one needs to welcome us to our own space." Public lands and parks are for all to experience. Enjoy the following parks and destinations around the nation during LCW—or any time of year!
Be sure to call ahead to these locations before visiting, as schedules and programming are subject to change due to COVID-19 related closures.
Biscayne Nature Center (Florida)
Overlooking the dunes and the ocean on Key Biscayne, the Biscayne Nature Center is the entry point to the 165-acre Bear Cut Preserve. It offers unique naturalist-led programs in Spanish and English, as well as opportunities for self-guided exploration with hands-on ocean and mangrove programs and indoor exhibits. Children of all ages can learn about resident plants and animals and participate in interactive searches for local marine wildlife. Admission is free. 
Wildlife to watch: white ibis, herons, ospreys, hawks, crabs, butterflies, horseshoe crabs, sea urchins, sea stars, pipe fish, puffer fish.
Everglades National Park (Florida)
The world-renowned Everglades National Park spans 1.5 million acres of southern Florida. With entrances near Miami, Everglades City and Homestead, it offers a unique experience to explore a vast diversity of flora and fauna in different ecosystems: freshwater sloughs, marl prairies, tropical hammocks, pinelands, cypress and costal lowlands. All trails and visitor centers have Spanish and English text on interpretive panels, and many park naturalists speak Spanish. Entrance fees set by the National Park Service.
Wildlife to watch: American alligators, American crocodiles, loggerhead turtles, Atlantic hawksbill turtles, Florida snapping turtles, Atlantic leatherback turtles, herons, egrets, roseate spoonbills, West Indian manatees, bottlenose dolphins, Florida black bears.
Pedernales Falls State Park (Texas) 
Located outside of Austin, Pedernales Falls State Park offers over 5,000 acres of trails, river recreation and camping wilderness. The park offers prime birding opportunities – nearly 200 bird species have been spotted at the falls! The Hill Country Ashe Juniper-oak woodlands is breeding habitat to the rare and endangered golden-cheeked warblers. The Pedernales river runs over ancient limestone, creating the famous falls that are great for viewing, photography, bird-watching and hiking. While swimming is not permitted in the falls, a visit downstream offers opportunities for swimming, tubing and kayaking. Spanish language handouts are available at the visitor's center. Entrance fees for adults set by Texas Parks & Wildlife. Children enter for free.
Wildlife to watch: golden-cheeked warblers, white-tailed deer, armadillos, salamanders, turtles, butterflies.
Las Vegas National Wildlife Refuge (New Mexico)
Don't be fooled by its name, Las Vegas National Wildlife Refuge is a gathering of a very different sort! Located on a high plateau where the Great Plains, Rocky Mountains and Chihuahuan Desert meet, this refuge is a seasonal meeting place for wildlife from these very diverse environments. Located within the Central Flyway, the refuge provides an important resting, feeding and wintering area for migrating birds. Enjoy hiking trails, a scenic auto tour loop drive and an observation deck lookout for accessible wildlife watching. Interpretive family-friendly signage in the visitor center is written in English and Spanish, and Spanish language educational materials for children are also available. Admission is free.
Wildlife to watch: bald eagles, northern harriers and other hawks, burrowing owls, sandhill cranes, sandpipers, mallards, wild turkeys, badgers, pronghorn, badgers and mule deer.  
Saguaro National Park (Arizona)
This park is home to the iconic saguaro cactus – the megafauna of the Southwest that dominates the landscape surrounding Tucson. The Tohono O'odam still harvest saguaro fruit every summer from the cactus within the park boundaries, as they have since time immemorial. Some of the most prolific remaining stands of saguaro forest lie within park boundaries. This park offers a quintessential Sonoran Desert experience, with creosote, mesquite, jojoba, ocotillo, barrel cactus and hundreds of other incredible desert-adapted species living within the park. Educational and interpretive materials and signage is in Spanish and in English. There's also a bilingual staff and special Spanish language programs for Cesar Chavez Day, Latino Conservation Week and Día de los Muertos. Entrance fees set by the National Park Service.
Wildlife to watch: nightjars and Sonoran Desert toads, quitobaquito pupfish, javelinas, jackrabbits, Sonoran pronghorns, kangaroo rats, pack rats.
Whiskeytown National Recreation Area (California)
The namesake of this National Recreation Area is crystal-clear Whiskeytown Lake. Although boating is a popular pastime, this 42,000-acre park also offers waterfalls, hiking and biking trails, campgrounds, wildlife viewing and historical learning opportunities aplenty. Located at the overlap of two ecoregions, the dry and arid Great Basin and forests of the Pacific Northwest, this park's unique habitat supports rich biodiversity. Whiskeytown recently kicked off Spanish nature programming led by a seasonal bilingual interpretive ranger. Be sure to contact the ranger's office to schedule a nature program in Spanish before arriving. Entrance fees set by the National Park Service.
Wildlife to watch: osprey, mule Deer, fisher.
Yosemite Valley is one of California's most iconic outdoor spaces and it's clear why. Yosemite is home to enchanting species like the Sierra newt, Pacific treefrog, great horned owl, merganser, Sierra Nevada red fox and the recently reintroduced Sierra Nevada bighorn sheep. Park rangers also warn visitors to be "bear aware" because black bear sightings are common throughout the park! Besides wildlife viewing opportunities, Yosemite offers beautiful hiking trails that twist along the valley floor and into the surrounding mountains and cliffs. Yosemite Conservancy offers a wide variety of outdoor educational programs for folks visiting the park including a recent initiative to boost resources for Spanish-speaking visitors. Written and audio self-guided tours on the Yosemite National Park mobile app are available in Spanish. Entrance fees set by the National Park Service.
Wildlife to watch: black bears, great horned owls, Pacific fishers, Sierra newts, Pacific treefrogs, great horned owls, mergansers, Sierra Nevada red fox, Sierra Nevada bighorn sheep.
Coastal Interpretive Center (Washington)
This educational center and nature preserve at the Coastal Interpretive Center is a fantastic place for families to learn more about the intertidal zone and marine ecosystems. Exhibits share information about local species, Native American heritage and the legacy of the Quinault Indian Nation, and the greater habitat of the coastal Pacific Northwest via nature trails. A children's room identifies animals in English and Spanish, and the center is expanding resources for Spanish-speakers in the near future. Admission is free.
Wildlife to watch: gray whales, humpback whales, southern resident killer whales, snowy plovers, great blue herons, brown pelicans, bald eagles, black bears.
Tualatin Hills Nature Park and Nature Center (Oregon)
This system of trails right in Beaverton offers kiosks with trail maps and park information in Spanish and English. Seasoned birders and new naturalists alike will love this 222-acre oasis full of various plant and animal species. The Tualatin Hills Nature Park and Nature Center is adjacent to the Beaverton Creek Wetlands Natural Area, with another hiking opportunity to view native bird species and see a local beaver dam. Interpretive materials and maps available in Spanish. Modest entry fees, reduced cost for children and seniors.
Wildlife to watch: beavers, red-tailed hawks, great blue herons, belted kingfishers.
Barr Lake State Park (Colorado) 
Barr Lake State Park is a beautiful 2,715-acre park with nearly 12 miles of trails where visitors can fish, boat and bird-watch. This park has a special relationship with the Bird Conservancy of the Rockies to lead bird-watching tours through the riparian and wetland trails in English and Spanish. It also has an abundance of nature-education activities for the whole family to enjoy. The nature center's friendly staff are eager to help and share wildlife sightings witnessed that day. Educational and interpretive materials are available in Spanish. Entrance fees set by Colorado Parks & Wildlife.
Wildlife to watch: bald eagles, great horned owls, white pelicans, great blue herons, cormorants, egrets, ospreys, hawks, fox, mule and white-tailed deer.
Rocky Mountain Arsenal (Colorado)
Just outside Denver, where you can catch a Colorado Rapids soccer game and see bison from the parking lot, is the nearly 16,000-acre Rocky Mountain Arsenal National Wildlife Refuge. This grassland refuge affords the opportunity to see bison, burrowing owls and, potentially, the critically endangered black-footed ferret! As the recipient of the flagship Urban Wildlife Conservation Program Award, the refuge is creating a diverse staff of environmental educators and climate advocates for a wide array of community-engagement programs to promote an equitable environmental future for all Coloradoans. Admission is free.
Wildlife to watch: black-footed ferrets, prairie dogs, burrowing owls, ferruginous hawks, bison, mule and white-tailed deer.
Wrangell St. Elias National Park and Preserve (Alaska)
The largest U.S. national park, Wrangell St. Elias is six times the size of Yellowstone! With glaciers, vast mountain ranges and historical copper mines, Wrangell is a unique and remote area. The park includes four major mountain ranges: Wrangell, St. Elias, Chugach and the eastern part of the Alaskan Range. Home to bears, Dall sheep, moose and much more, Wrangell is representative of true Alaska wilderness. Within the park's boundaries are ancestral territories belonging to four distinct Alaska Native groups, and the park and surrounding protected areas in the U.S. and Canada are recognized by the United Nations as a World Heritage Site. Park brochures available in Spanish. Admission is free.
Wildlife to watch: grizzly and black bears, moose, Dall's sheep, lynx, wolverines, beavers, martens, marmots, river otters, ground squirrels, pikas, sea lions, harbor seals, sea otters, porpoises, whales.
Denali National Park sprawls over 6 million acres. While few marked trails exist in the park, some can be found mainly around the two visitor centers. Bus rides into the park are one of the best ways to experience Denali. Depending upon the day, bilingual staff are available, as well as park brochures in Spanish. Ranger talks are given throughout the day.  Entrance fees set by National Park Service.
Wildlife to watch: grizzly and black bears, wolves, caribou, moose, Dall's sheep, arctic ground squirrels, fox, marmots, golden eagles.
Chugach National Forest (Alaska)
America's most northerly forest, the Chugach encompasses stunning landscapes, salty waters and snowy peaks. Rivaling the size of the state of New Hampshire, 30% of the forest is covered by ice, with only 90 miles of roads. Keep an eye out for bald eagles: The total number in Prince William Sound within the Chugach equals the total number found in the Lower 48! There are two visitor centers: the Begich Boggs Visitor Center in Portage Valley and Crooked Creek Information Center in Valdez. Ranger talks are available and some interpretive guides available in Spanish. Visiting is typically free with some exceptions in certain areas.
Wildlife to watch: grizzly and black bears, timber wolves, moose, caribou, martens, Sitka black-tailed deer, mountain goats, salmon, bald eagles. 
Author(s)
Image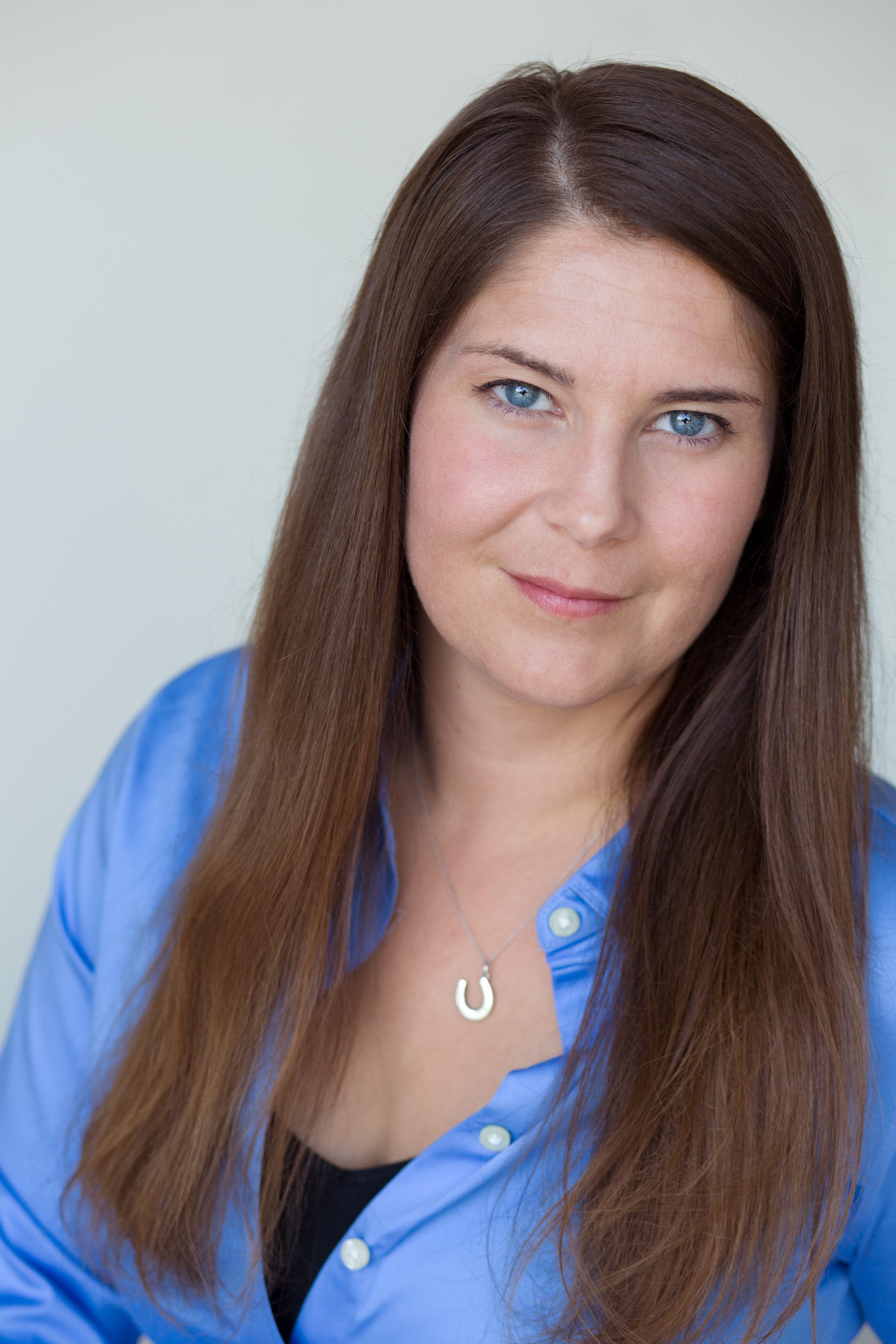 As Representative for Texas, Shari focuses on wildlife habitat connectivity and restoration; private landowner outreach; ocelot and jaguarundi conservation; and threatened and imperiled species including bears, raptors, bats, reptiles and amphibians. She also serves as a member of Defenders' borderlands jaguar conservation team.
Image