By the mid-2000s, the US Fish & Wildlife Service (FWS) called the red wolf reintroduction program "remarkably successful," with the red wolf poised for long-term recovery, but then the population plummeted. Nearly 75 wolves died in just three years, mostly due to gunshot.
And now, rather than recommitting to the species, FWS instead announced its intention to shrink the Red Wolf Recovery Area by about 90% and force most of the last wolves into zoos while allowing the remaining individuals who wander off federal land to be killed without consequence. This could result in the extinction of the red wolf in the wild in less than a decade.
Our nation's wildlife agency needs to do right by the wolf instead of abandoning 30 years of hard work and stewardship success, and they need to hear from you. Learn more and take an action below in order to raise your voice and help us save the All-American wolf!
"As a passionate red wolf activist, I wrote a story about the South's native wolf, which I performed before an audience of 100 people; published a letter to the editor; and have taken an active role in the red wolf campaign. I will continue to do so, until the value of this beautiful animal is well known. I encourage you to do the same—write your legislators, contact the Fish and Wildlife Service, and educate your friends, children and grandchildren. The red wolf must stay where it belongs, in the wild, on large tracts of land. Your voice is essential in helping preserve a piece of our natural heritage." - Christine W
Defying all logic, the U.S. Fish and Wildlife Service is proposing a 90 percent reduction in the land area available for red wolf recovery. And worse, they want to give private landowners carte blanche to shoot any red wolves that wander across their property.
Take Action
More Actions You Can Take
Image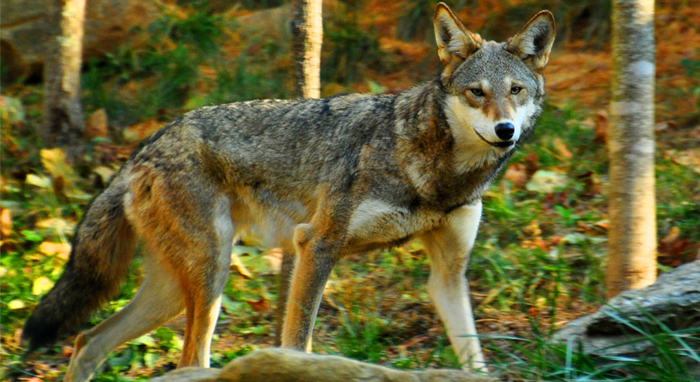 Adopt a Red Wolf Today
Your adoption supports our work advocating for red wolf recovery, educating community members, and taking lawmakers to court for failing to protect these critically endangered animals.
Adopt
Image