Image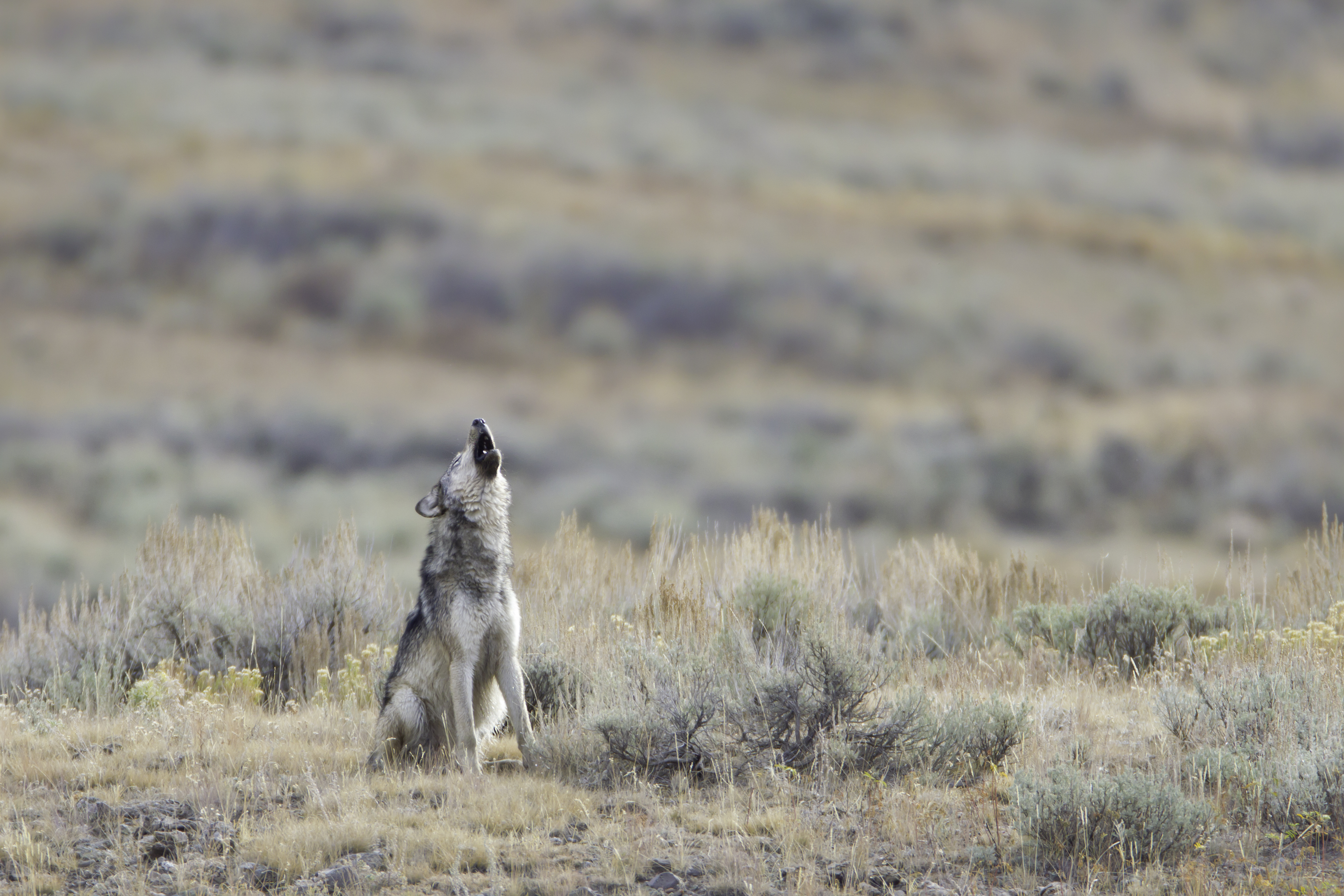 Hank Perry
Give To Save Wolves
Wolves are fighting for their lives – they need your help to survive! In honor of Wolf Awareness Week, we're asking you to help save wolves and other wildlife with your support!
Please Give Today
We're calling on the Biden administration to restore federal Endangered Species Act protections for gray wolves in the Northern Rockies. Add your signature today!
The recovery of gray wolves in California is highly dependent on the continued dispersal of individuals from Oregon and beyond. Learn how the stakes are high for wolves traveling widely across an unfamiliar, human-dominated landscape.
In this Story Map, we highlight the role of wolves, their tumultuous history and our vision for restoring wolves in North America.
Wolves once occupied all of North America, roaming from Canada to Mexico. However, humans have eradicated them from most of their historical range and drastically altered North American landscapes and ecosystems as a result. Defenders of Wildlife is dedicated to protecting and restoring red, gray, and Mexican gray wolves – working on the ground, in the courts, and on Capitol Hill for decades. 
"We must ensure a brighter future for wolves across the country. With the hard work of our dedicated team at Defenders and support from people like you, we can restore and protect wolves for generations to come. We will never stop fighting against anti-wolf extremists and politicians working to turn back the clock on wolf recovery. As the animals we love face some of the greatest threats we've ever seen, we're grateful to have supporters like you with us."
– Jamie Rappaport Clark, Defenders of Wildlife President and CEO.
Read About Coexisting with Wolves
Image