Growing up in California, I have always been in awe of the wildlife and wild spaces located within the Golden State. That is why I jumped at the opportunity to join Defenders of Wildlife's staff as a Senior California Representative this past June. My role focuses primarily on renewable energy projects within California's Central Valley and the desert, and the potential impact of projects on wildlife and wild habitat. We are seeing many renewable energy projects being proposed within the Central Valley and desert. Renewable energy is essential to address the challenges posed by climate change, including meeting California's ambitious energy goals. Yet many of these projects can have a large impact on species that call the area home, such as the burrowing owl, desert tortoise, San Joaquin kit fox and Swainson's hawk.
Defenders advocates for a smart-from-the-start approach that balances the growing number of renewable energy projects with protecting wildlife. Smart-from-the-start aims to encourage renewable energy developed in low-conflict areas in order to avoid or minimize impacts on wildlife. Given California's ambitious clean energy goals, the state will need to increase the amount of renewable energy development for the foreseeable future.
In September 2018, then Governor Jerry Brown signed Senate Bill 100 into law, which requires at least 60 percent of California's electricity comes from renewables and mandates that all electricity comes from carbon-free sources by 2045. There is an important balance to strike between investing in renewables with the long-term impacts to our biological diversity, wild habitat and natural landscapes.
My first few weeks working for Defenders was full of learning opportunities, including the chance to take a road trip throughout California. Although I am from California, I spent the majority of my time in and around the Bay Area and I found it necessary to better acquaint myself with the areas that my work will focus on. I took several road trips spread throughout a couple of weeks to better familiarize myself with areas including Joshua Tree National Park; Twentynine Palms; the Sonny Bono Salton Sea National Wildlife Refuge; Anza Borrego Desert State Park; Tehachapi; Bakersfield; and Fresno.
Aside from gaining a deeper understanding of the geography and wildlife, I also took this opportunity to visit three proposed solar projects sites that are located in Imperial, Kern and Tulare counties. Defenders submitted public comments on the three projects and the ability to physically visit the locations provided me the opportunity to further understand the land the projects were located on. Defenders' comments focused on mitigation measures that seek to reduce the impact to imperiled species. These recommendations include measures such as reducing traffic speed, conducting more up-to-date biological surveys and coordination with appropriate state and federal agencies for compensating for loss of wildlife habitat.
The need for such mitigation was highlighted by my road trip. As I was driving between the Kern County and Tulare County solar project sites, I, unfortunately, saw a fox that had been hit by a car. Wildlife is extremely vulnerable to motor-vehicle-related deaths, and this can be alleviated through a reduction in speed. Although in this case it was a fox, the lesson learned can be applied across all species that we must stay alert and reduce our speed to help reduce vehicle-related mortality. It is all too common to see roadkill and it's a reminder of why it is important to ensure that the speed-limit is reduced when proposed renewable energy projects are located within or nearby wildlife habitat.
Once I reached the project site in Tulare County, I was lucky enough to see a Swainson's hawk flying overhead and landing on a transmission line. Swainson's hawks are listed as threatened under the California Endangered Species Act and can be both directly and indirectly impacted by the development of projects within their foraging and nesting habitat. As with most wildlife, Swainson's hawks can be incredibly difficult to spot, and I happened to be in the right place at the right time. This is not always the case, however, and it is imperative that wildlife surveys for projects are conducted in a manner that follows recommendations from experts.
Visiting these project sites and natural habitats provided me not only a better understanding of the wild habitats within the state but also a deeper appreciation for the need for impact avoidance and mitigation measures. Renewable project site selection should be approached in a manner that first aims to avoid critical habitat, and then through compensatory mitigation, minimizes or reduces the impacts to wildlife from the project.
Author(s)
Image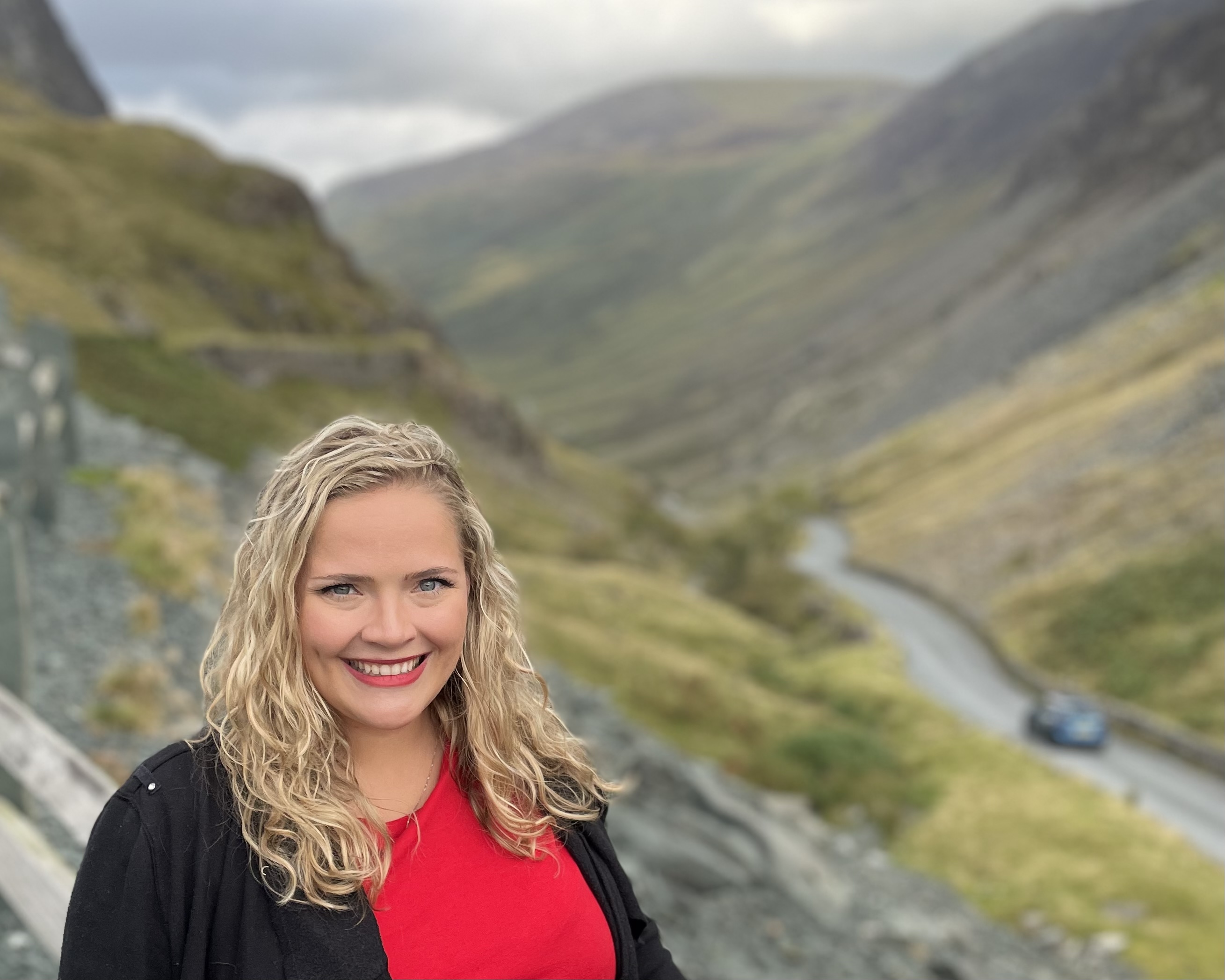 Sophia engages on a variety of renewable energy development issues within the California desert and the San Joaquin Valley.
Image