Let's head away to the Great Plains of southern Colorado, to an immense Western shortgrass prairie dedicated to the wildest and rarest of wildlife. The 43,000-acre Heartland Ranch Nature Preserve of the Southern Plains Land Trust (SPLT) is a rich prairie grassland, protected so that native plains species can once again thrive. It is here you feel a oneness with nature, with the blue skies and a sea of rolling grasslands. A ferruginous hawk sits on a fence post. A bison bull grunts as he wallows in the dirt, and a black-footed ferret is fast asleep in its underground burrow. Away, to the Southern Plains Land Trust, an American Serengeti.
With protected areas such as this come the animals that can once again inhabit the prairie, along with healthy grasses and forbs (plants that provide food for grazing animals). Plains species have returned to these Southern Plains thanks to wildlife pioneers and reserve managers such as Nicole Rosmarino and Jay Tutchton (Colorado Parks and Wildlife Commissioner). More than a decade ago they, along with a handful of their conservationist friends, had a dream to buy grasslands in southern Colorado for wildlife conservation. That dream was realized in 1998 with the establishment of SPLT, a nonprofit organization and board dedicated to the creation of a network of shortgrass prairie preserves designed to "ensure a future for all native animals and plants." 
Today this has meant the successful reintroduction (released just this month) of 30 endangered black-footed ferrets (BFF) by the U.S. Fish and Wildlife Service (FWS), Great Outdoors Colorado, the Summerlee Foundation and others. Defenders of Wildlife has been a major partner with the SPLT in their efforts to build up the prairie dog habitat needed for the BFFs to thrive—now at nearly 2,000 active acres. The partnership has also meant wild bison can once again roam in this part of southern Colorado.
SPLT's growing conservation herd of bison, currently at 32 animals—bulls, yearlings, cows and calves—is one of many herds that have been established, ecologically, to restore Plains bison populations. These conservation herds are contributing to a metapopulation (a network of populations) of bison, managed as wildlife instead of domestic livestock, and in herds ranging from Canada to Mexico. In total, there are about 50,000 wild bison in national park herds, Tribal cultural herds and on reserves such as the SPLT.
The bison here also carry the genes of the ancestral wild bison of Yellowstone National Park. Genetics is an important consideration when establishing healthy bison populations back onto the land. Yellowstone bison are also being made available to start Tribal buffalo herds. This is thanks to a partnership between Yellowstone National Park and the Assiniboine and Sioux Tribes of Fort Peck, in Montana, serving as a clearing house for the animals to receive final disease testing before being sent to Tribes across the West. Tribal lands and dedicated reserve lands such as SPLT account for about half the wild bison on the Plains, upwards of 25,000 animals.
The SPLT's bison herd will soon inhabit approximately 43,000 acres of the Heartland Ranch Nature Preserve, thanks to the hard work of Rosmarino and Tutchton. They've been brokering land deals and securing grant funding from the National Fish and Wildlife Foundation, and coupling those efforts with generous donations and grants awarded to Defenders of Wildlife towards the protection of large landscapes for native plains wildlife.
Most recently Defenders acquired a major grant for assisting with the expansion of the Heartland Ranch Nature Preserve, where the bison herd now has additional habitat to access, and with funds dedicated toward the purchase and installation of necessary bison-perimeter fencing that is also wildlife friendly. This specialized fencing also benefits Pronghorn antelope, for example, as they can go under the first wire making for safe passage with their movements.
Another win for SPLT resulted from the goal to reintroduce black-footed ferrets back to this landscape. These small carnivores are one of the most endangered species in all of North America, only about 400 remain in the wild. Places like the SPLT, by adding another site to the FWS's network of BFF restoration and release locations, will pay dividends to the overall recovery efforts. More wild-born ferrets on large protected landscapes, is what it takes. But what is key for all sites is adequate prairie dog habitat—prairie dogs are the BFF's main prey species. This required the SPLT, over the last five years, to bolster prairie dog populations by conducting plague mitigation efforts. 
Sylvatic plague, caused by the bacterium Yersinia pestis, is a disease transmitted by fleas. When it emerges on the grasslands, it can wipe out entire prairie dog towns. Ferrets are also susceptible. Keeping this disease at bay, and thus prairie dogs healthy for ferrets, means annual insecticide dusting operations ("Delta dust" containing deltamethrin), which are used to control the spread of fleas. Applying insecticide to each and every burrow on a ferret site is required to keep prairie dogs healthy as prey for ferrets and a host of other wildlife that depend on them. Maintaining prairie dog populations also involves spreading edible pellets, created as ingestible vaccines for prairie dogs, around the burrows and giving ferrets vaccination shots after trapping each one during annual survey and monitoring efforts. All of these efforts for the endangered BFF and for keystone species such as the prairie dog means a thriving grassland habitat, which is what the SPLT has created, with each animal playing a vital role in the ecosystem. This also includes restoring areas of aquatic value on the reserve, such as some of the property's year-round streams.
Defenders has provided the SPLT with funding and expertise to create and enhance aquatic habitat by restoring riparian zones (the interface between land and a river or stream) in several key locations on the Heartland Ranch Nature Preserve. This has consisted of planting willow seedlings in two sections of stream. In a few years, with good establishment and supplemental plantings, these seedlings will create conditions conducive to future beaver relocation onto the SPLT lands. Beavers will, in turn, create and enhance even more aquatic habitat for numerous water-dependent species. In addition, Defenders installed 120 one-rock beaver dam analogues (BDAs), and other erosion control structures on SPLT lands. These will act to slow the flow of water, retaining sediments and starting the process of transforming an incised channel which restricts water flow, into a floodplain, thus spreading the water across the land surface, creating additional river and stream-side habitat for natural and assisted re-vegetation.
With terrestrial and aquatic habitats supporting a diversity of species here on the Heartland Ranch Nature Preserve, the SPLT has become a model in native plains wildlife recovery. And with this setting, so remote and quiet, yet teeming with life, there is an old saying that rings true, "while my heart is the mountains, my soul is on the prairie." Grasslands like these are unforgettable.
Author(s)
Image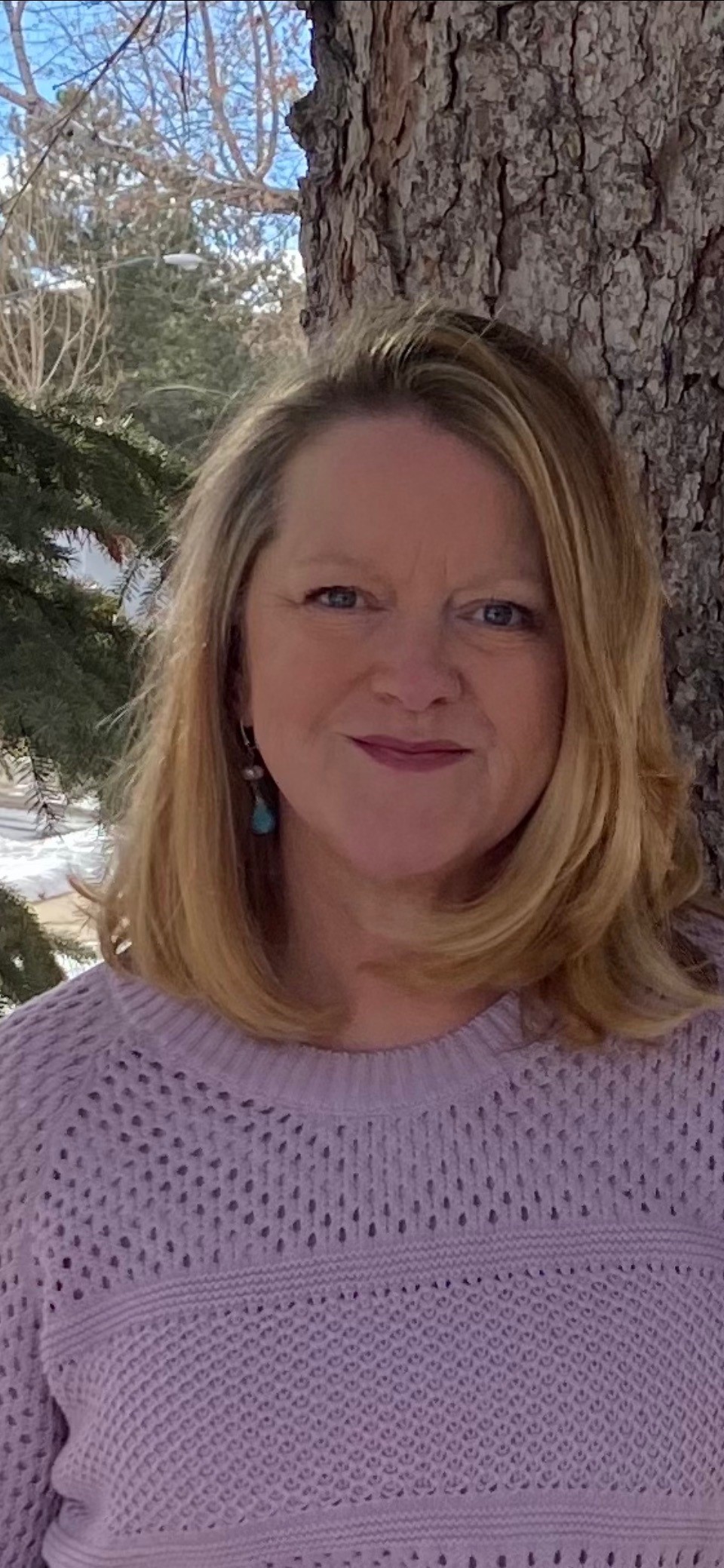 Chamois Andersen is responsible for advancing the Defenders' conservation programs for the American bison and endangered black-footed ferret in the Rocky Mountains and Great Plains.
Image