Your Own Piece of the Planet
From increased temperatures—2015 was the hottest year on record—to epic rainfall in some regions and long-standing droughts in others, climate change is no longer a crisis facing future generations. The good news is that, following the Paris Agreement signed in December by nearly 200 nations, reducing carbon emissions is finally on the agenda of world leaders.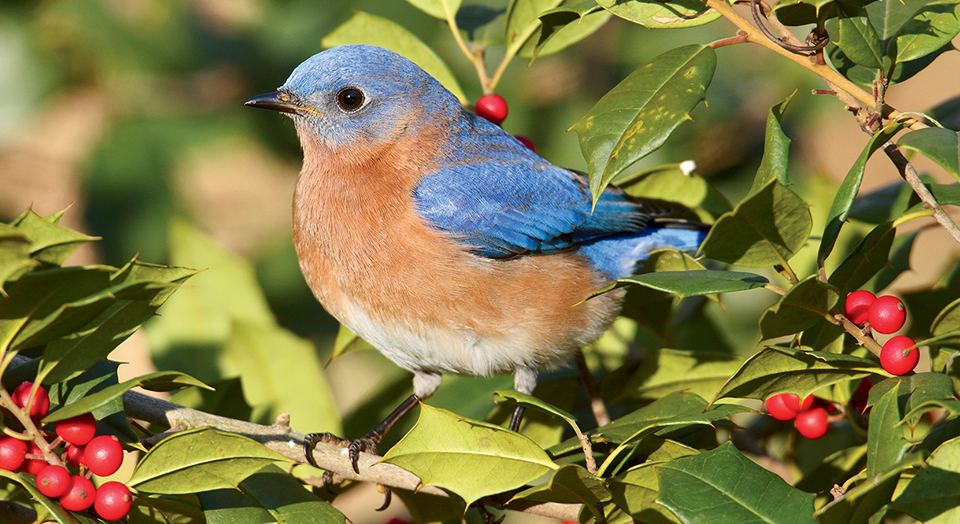 But you don't have to be a president or a prime minister to make a difference. By being an environmental steward on your own little piece of the planet, you can help slow climate change's momentum and give species time to adapt. For example, how we landscape really does matter.
Take our obsession with front lawns—typically an exotic mix of turfgrasses from Europe. "Turfgrass really doesn't want to be here," says Kim Eierman, an environmental horticulturalist who teaches at the New York Botanical Gardens and other institutions. "It is unhappy and shows its displeasure by demanding lots of water, fertilizer and labor from us."
Although turfgrass sequesters carbon dioxide—the leading human-generated greenhouse gas—mowing, watering and fertilizing creates about five or six times more carbon dioxide than what it absorbs, according to researchers at Appalachian State University. The two-cycle gasoline engines that power lawn mowers and leaf blowers are partly to blame, but manufactured nitrogen-based fertilizers produce nitrous oxide, an even more potent greenhouse gas, when soil microbes break them down.
The shallow roots of turfgrass also don't hold water well, a concern now that extreme weather events are more the norm. As a result soil erodes and harmful fertilizers and pesticides wash into watersheds during downpours. 
Mowing less—or using a push mower—eliminating the use of nitrogen-based fertilizers and carefully choosing the type of grass and other vegetation in your yard helps. 
Native grasses, like little bluestem, have deep roots, provide seed heads for birds, shelter for butterfly and moth larvae and cover for insects and other invertebrates—an important part of the food web for birds and other mammals. 
In fact, 96 percent of all terrestrial bird species feed insects to their young, regardless of what they eat as adults. And the vast majority of insects in the typical home landscape are beneficial or benign.
"If you want songbirds, you need a diverse array of insects, not just the ones you've stamped for approval," she says, including bees, wasps, centipedes, millipedes and spiders that some people irrationally fear. "Too often people open up an arsenal of chemical cocktails to eradicate insects, causing potential harm to themselves and any other living creatures in their yards," she says. "Our native insects are a part of the food web. It's the reason they are there."
Replacing some of your lawn with other plants, shrubs and trees also allows for the different feeding and nesting habits of many species. In a natural ecosystem vegetation grows in layers, providing habitat for a variety of species. For example, a forest ecosystem typically contains a variety of canopy and understory trees, large and small shrubs, and groundcover—each favored by certain bird species for nesting and cover. Even desert landscapes are layered. 
"It's time we start to think about our landscape choices the same way some folks—the so-called 'locovores'—think about how and where their food is grown," says Eierman. "Buying plants native to your region can really matter to wildlife species because they have evolved with these plants. Some native bees, for example, may depend on a particular plant to survive."
Instead of thinking of your yard as an extension of your house, think of it a place to share nature with the animals around us—from our challenged bees to our native mammals—and a place you can make a difference even in the face of climate change. "It's not an outdoor room," adds Eierman. "You have an ecosystem in your landscape. Some people may not want one, but it's there. Help it along."
—Heidi Ridgley
Only select articles from Defenders are available online. To receive 4 issues annually of the full award-winning magazine, become a member of Defenders of Wildlife! 
More Articles From This Issue
With engaging stories and spectacular photography, Defenders of Wildlife's magazine provides readers with a behind-the-scenes look at what biologists and conservationists are doing to protect imperiled wild animals and plants.
Get the Magazine
Image