Paradise Found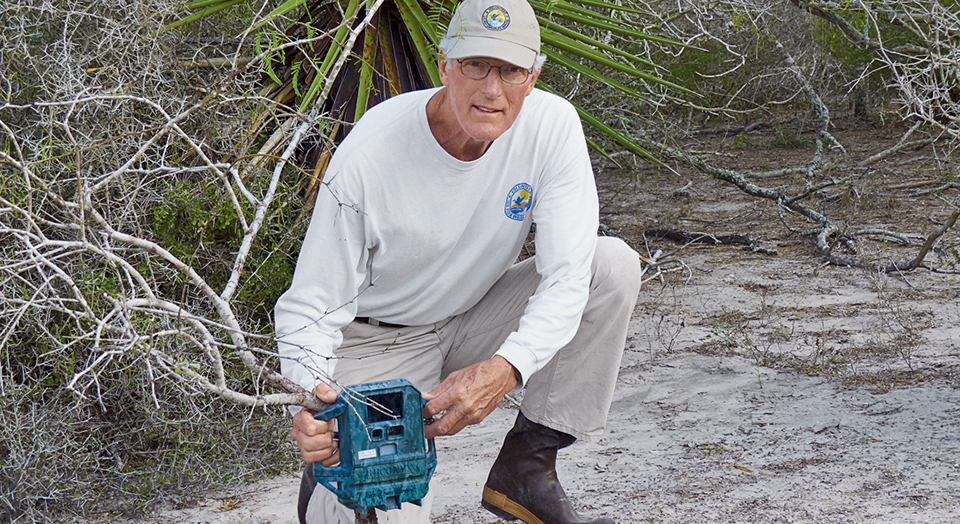 Drawn by the diversity of birds, traveling retirees Bob and Mary Ann Severson started volunteering in 2005 at Laguna Atascosa National Wildlife Refuge, a sunny little pocket along the Gulf Coast of Texas about 20 miles from Mexico. They loved it so much, they decided to move nearby a year later.
Since then, they have done everything from leading bird-watching tours and working in the visitor center and nature store to building observation decks and guzzlers—systems that collect, store and provide rainwater for wildlife. "I like hands-on projects more than computers and managing people," says Bob, a former teacher with a master's degree in outdoor education. "But what I really love is being out in the field."
At Laguna Atascosa, that means helping with endangered ocelot research. This refuge is one of the last places where these 15- to 30-pound cats still hang on north of the border. Catching a glimpse of one in a natural setting is a rare event. And although Bob has seen photos of them captured on trail cameras, he says that even with more than 7,000 volunteer hours logged at the refuge—mostly in the field—he has only seen a living, positively identified ocelot in the wild once. "It really puts into perspective how extremely shy, nocturnal and rare they are," he says. "I feel privileged to have seen one."
The Seversons are just two of the more than 41,000 volunteers at refuges across the country who contribute an astounding 1.5 million hours of work each year toward protecting more than 700 bird, 220 mammal, 1,000 fish and 250 reptile and amphibian species in addition to countless invertebrates and plants.
But you don't have to be retired to help. Many corporate companies from Best Buy to Wells Fargo & Company support volunteering on the company clock, allowing employees to log a day of labor at a refuge. The work includes clearing trails, planting host plants for rare butterflies, cleaning marine debris from beaches to protect wildlife, collecting native seeds for propagation, pulling invasive plants, restoring prairie grasses, conducting wildlife surveys and more. "Volunteers are critical to the daily hands-on operations at national wildlife refuges because staff has been reduced across the board at wildlife refuges for a number of years," says Bob.
Of course, there is always the option to just visit to relax and watch wildlife, take photos, hike, kayak and canoe. About 50 million visitors a year do just that. And with more than 560 refuges in the system, at least one in every state and U.S. territory and many within an hour's drive of major cities, there is sure to be one near you. What are you waiting for?
—Heidi Ridgley
Seeking Refuge
Whether they come to hike the trails, cast the waters, click a shutter, set a decoy, learn about or just enjoy a refuge, the 50 million annual visitors to national wildlife refuges reflect a shared mutual interest in conserving wildlife and their habitat. The refuge system fosters American stewardship values through outstanding recreational activities and education programs such as the Urban Wildlife Conservation Program, a visionary partnership that encourages city dwellers to discover, appreciate and care for wildlife in their communities. Refuges additionally connect people with nature by providing outdoor classrooms for children and offering hands-on experiences for more than 41,000 volunteers who contribute their time and expertise to conserving these public lands and waters each year.
Only select articles from Defenders are available online. To receive 4 issues annually of the full award-winning magazine, become a member of Defenders of Wildlife!
Photo caption:
Bob Severson, a volunteer at Laguna Atascosa National Wildlife Refuge, holds up a trail camera used to spot ocelots.
More Articles From This Issue
With engaging stories and spectacular photography, Defenders of Wildlife's magazine provides readers with a behind-the-scenes look at what biologists and conservationists are doing to protect imperiled wild animals and plants.
Get the Magazine