M56 never made it to the silver screen, but he fascinated millions, trekking hundreds of miles and bringing much-needed attention to the plight of wolverines.
Originally published in The Huffington Post Denver
His movements were first recorded in Wyoming in 2008. He took off in 2009, heading south for hundreds of miles. He traveled across inhospitable lands looking for a place he might fit in and finally settled in Colorado. He wandered around Colorado for years, then headed north once again, possibly up to Montana. He trekked east across flat lands and found himself in North Dakota.
This is no tale of a wandering, fugitive human, following some wanderlust or trying to find a job. This is M56. He's a wolverine, the largest (and arguably the toughest) member of the weasel family. These fearless scavengers are incredible — they can drive grizzly bears and wolves away from carcasses, and have been documented climbing 5,000 vertical feet in the middle of winter in less than two hours. M56 was an ambassador for his species, captivating the entire state of Colorado with hope of a reestablished wolverine population, and inspiring all who learned of his immense travels and ability to traverse unlikely habitat. Sadly, wolverine M56's remarkable life and unbelievable journey ended a few weeks ago near Alexander, North Dakota, where he was killed by a ranch hand who didn't recognize what M56 was and thought he could threaten livestock.
Scientists studying wolverines in Grand Teton National Park in Wyoming fitted M56 with a radio transmitter in 2008 to track his movements. In April 2009, M56 traveled south from the Tetons, through the 'Red Desert' in Wyoming and crossed I-80 in Wyoming over Memorial Day weekend. By June, this lone, young male wolverine made headlines when he was spotted (and radio-confirmed) in Rocky Mountain National Park. This was the first time a wolverine was documented in Colorado in more than 90 years. By the time he reached Colorado's borders, M56 had trekked over 500 miles.
He stuck around and became known as Colorado's wolverine. In the three years that M56 was tracked by Colorado Parks and Wildlife (CPW), he traveled hundreds of miles across our state from Rocky Mountain National Park, across I-70, and even to the mountains southeast of Leadville.
Coloradans were excited about M56 and what he represented for the state. With fewer than 300 wolverines in the lower-48 states, we hoped his presence might signal that Colorado would once again become home to a population of wolverines.
And it wasn't just residents interested in seeing wolverines return to Colorado. CPW began drafting plans to reintroduce wolverines to Colorado, and held multiple conversations with stakeholders about the possibility of restoring this animal to our rugged mountains. Climate change models predict that Colorado's southern Rocky Mountains will maintain enough snowpack for wolverines to den with their young, making it one of the best refuges for wolverines from the anticipated effects of climate change.
Sadly, when the Fish and Wildlife Service decided not to list wolverines under the Endangered Species Act in 2014, CPW put its plans for reintroduction on hold.
M56's last known location in Colorado was documented in October 2012. Scientists lost track of him after that point, assuming the battery in his tracking device died. But Coloradans' interest in this remarkable animal held strong. Backcountry hikers kept a watchful eye for M56 (one lucky hiker found him!) and school children asked curiously where he was and what he was doing. It's safe to say the idea of reintroducing wolverines — and maybe even helping M56 find a mate — caught hold. Now, after learning about M56's senseless death, many in our state, especially all wolverine fans out there, are left with a surprisingly strong sense of mourning.
Is there anything that can be gained from his passing? M56 may perhaps go down as the most famous wolverine yet known, other than a certain Marvel character. M56's audacious, wild movements across fragmented, western landscapes is a clear indication of this species' resilience if we are willing to help them recover. His journey reminds us of the need to connect fragmented lands so wolverines can thrive and to push for wolverine reintroduction in Colorado and other places with quality (but currently unoccupied) wolverine habitat. M56's story too clearly demonstrates that the patchwork protections afforded by states are insufficient to help this highly imperiled species recover. That's why we won't stop fighting to get wolverines throughout the Lower 48 the Endangered Species Act protections they've needed for decades.
To best remember and sustain wolverine M56's immense spirit, we need to harness the inspiration he represents to do something real, substantial, and fast before wolverines across the Lower 48 run out of the snowy habitat they need. Let's do what M56 did and all wolverines do — push hard, tackle uphill battles, and triumph over boundaries that seem impossible.
Author(s)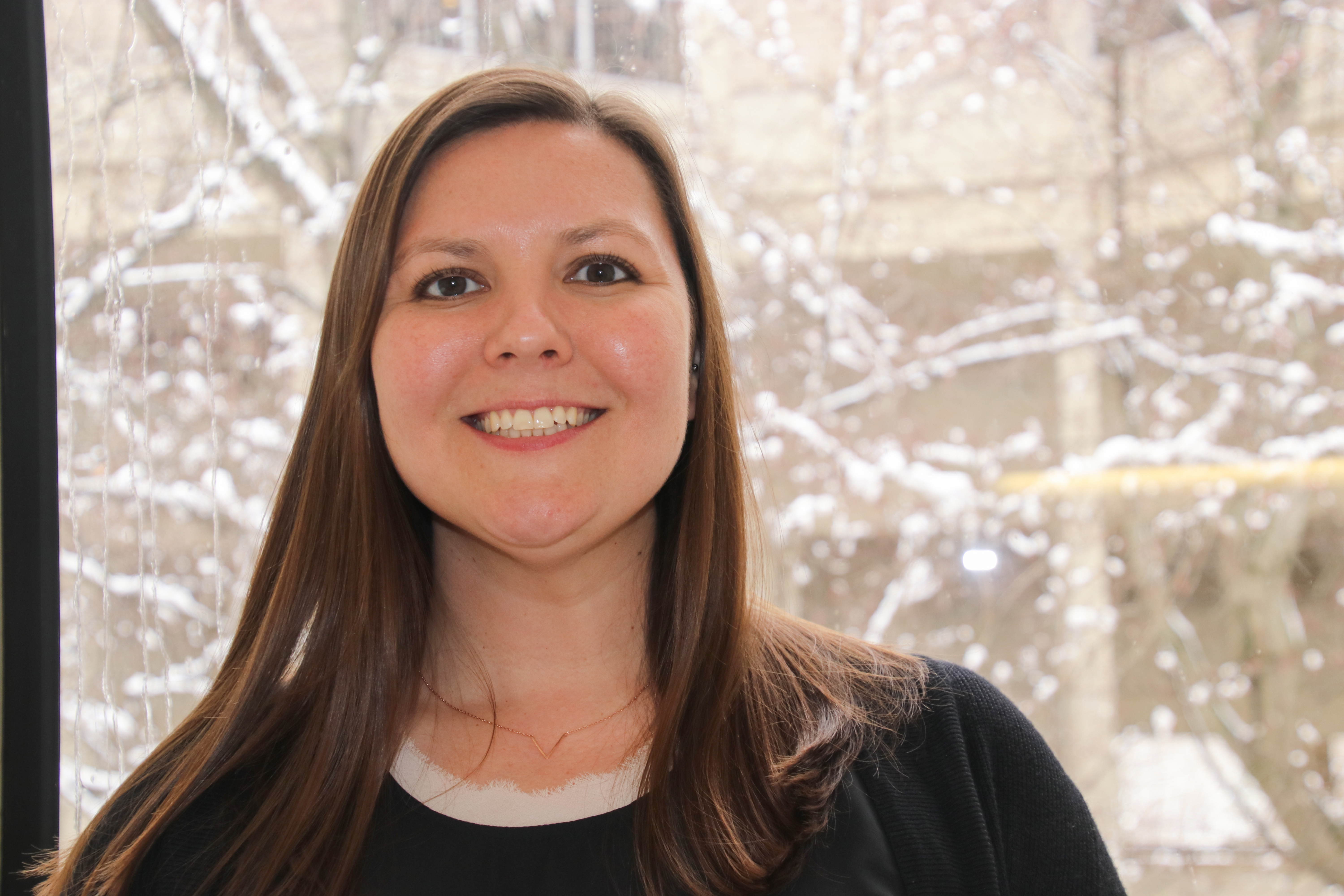 Caitlin Cattelino is the Colorado Outreach Representative for Defenders' national outreach team.