A Virus in the Compromised Immune System
For a decade, I helped clean and fix wetlands in California. Four years ago, I moved to the Southeast to pursue a doctorate and further my conservation work. I expected to go back to school to learn how to build and fix more and better habitats with more people. What I didn't expect to find was all the work that clever thinkers have done over the last couple of decades to help conservation make sense, to give us a great path forward, and to answer some of the big questions. These were ideas that I didn't know were even out there to know. For example, questions like: how does saving rare species matter to social justice, why save rare species at all, and is saving species and protecting land from being bulldozed by the next dollar store development the end goal – in essence, what are we trying to do? 
It is easy for me to stay focused on the forests or bird species that I'm working on and not think about what this whole social experiment that we call 'conservation' is all about. But, I've picked up a few ideas from some brilliant people in graduate school that I know I'll use in my career going forward. I hope you'll join me in examining some of these deep thoughts and add your own thoughts and questions in the comments! 
Intentional Change – Helping All The Astronauts Stay Healthy on Spaceship Earth 
I spent my twenties working to recover plants and animals and ultimately get them taken off the state and federal lists that measure rare, threatened and endangered species. One of those was birds was the Belding's savannah sparrow and one of the plants was the salt-marsh birds beak. The sparrow is a little, dusky brown waif of a bird and the only thing that distinguishes it from the common sparrows you see nibbling dropped french fries in the street is a little stripe of yellow it gets on the chest in spring. I like the sparrow, but I fell in love with the flower. This little pink and purple and white fluff grows in the most difficult of conditions, at the most challenging of times of the year, and requires the stability of more normal plants so that it can thrive for a season or two and then die. It's quite dramatic. 
Image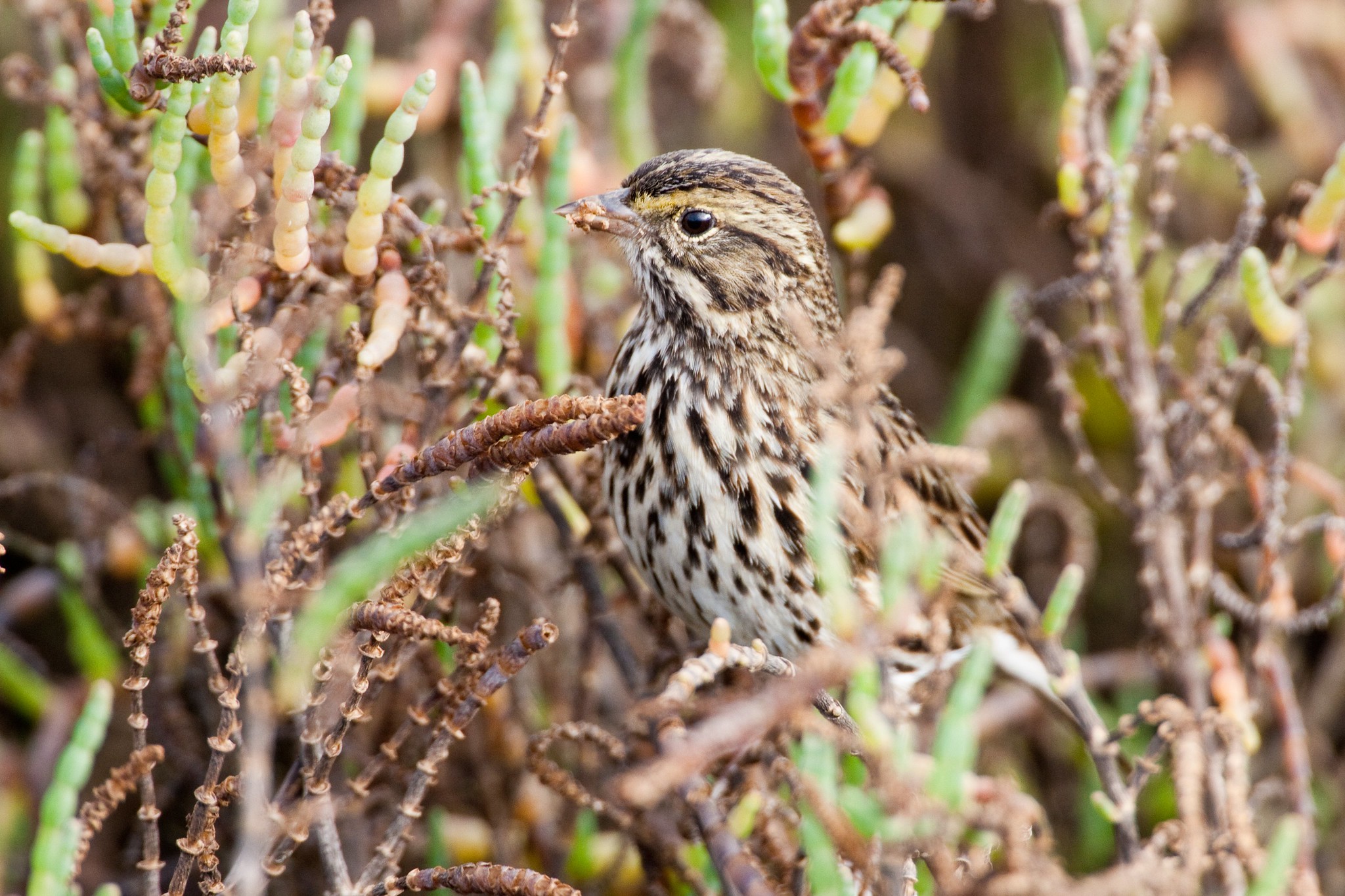 Image Credit
Rinus Baak/USFWS
Image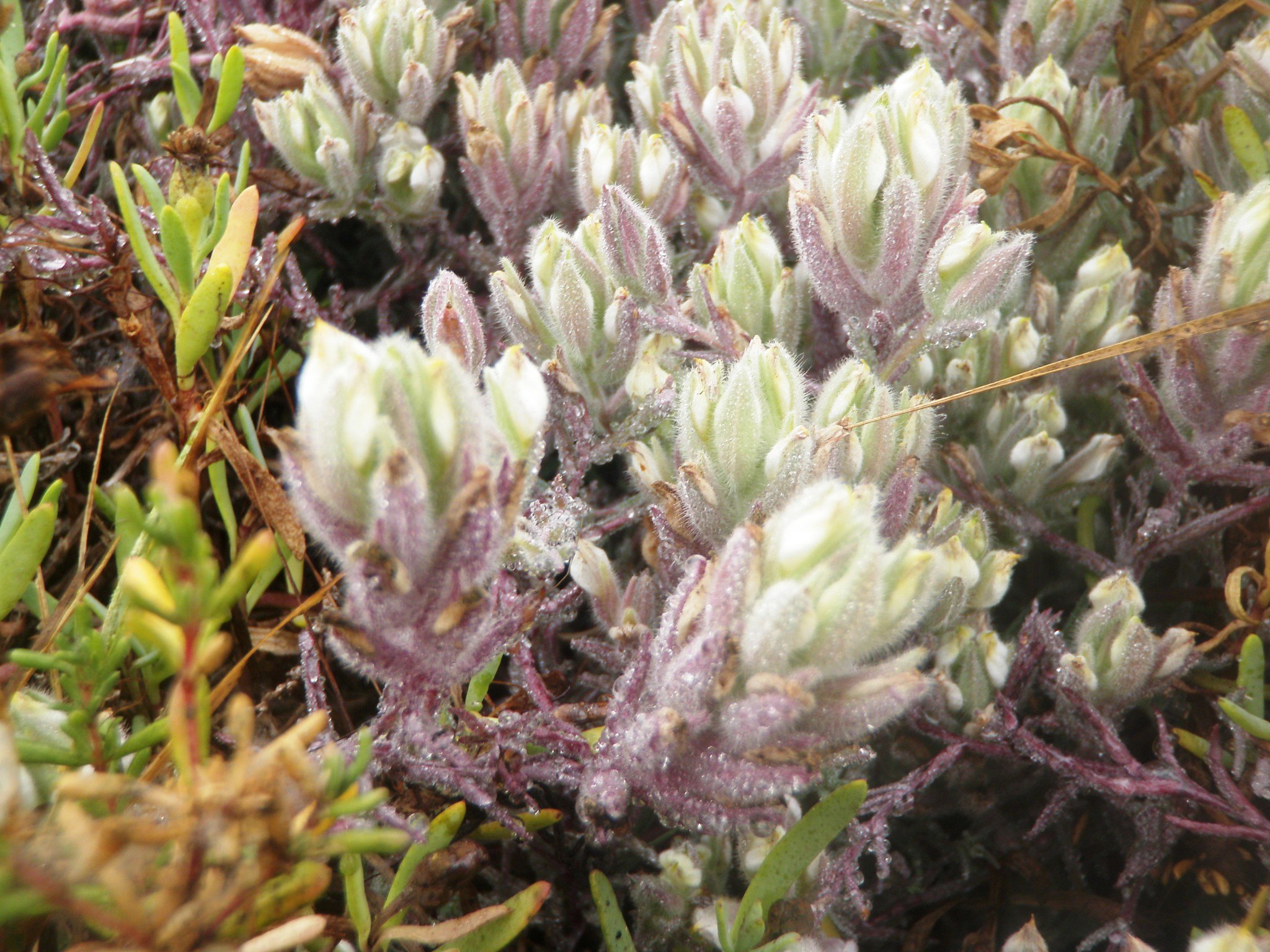 Image Credit
Lisa Cox/USFWS
The work was empowering and I'm grateful I got to do it. I did have questions though, that I could never answer while I was doing the work. For instance, if that little flower - that was nearly gone anyway - went extinct, would it really matter? What are we doing when we try to protect specific species of plants and animals? Sometimes the answer is easy to ascertain because some plants and some animals have a disproportionate role in giving us humans clean air and water and providing us food. But sometimes it is less clear and I realized I wanted to be able to find those answers. 
One of the main things I am learning is that it's all about the big spaceship we call Earth. Back in the 1970's Stewart Brand and Carl Sagan (among others) recommended we look at the planet as a spaceship and this simple transition of perspective carries with it the practical and real relationship of an astronaut to their spaceship. The spaceship filters the water to drink, purifies the air to breathe, and provides the resources to eat, learn and discover together.
How does this help people? Well, first, Positive Psychologists show us that humans need hope, meaning and purpose to adaptively cope with changes. Thinking about our spaceship as something to be maintained and worked with rather than exploited and used can provide us meaning in our goals and purpose in our actions. If we know what we're doing with our behaviors, we can also co-create hope with the rest of the other astronauts we share this place with. Knowing what we're doing and what we're working toward, rather than reacting to the vicissitudes inevitable in life, can inject excitement and motivation into our decisions.
Those that I've seen do this best are the people that try to save endangered species: the defenders (Defenders of Wildlife, as in this group, of course; but also all the defenders spread throughout the spaceship). 
For example, my dad recently emailed me an article about bald eagle chicks born near where they live in California saying,  "I have lived long enough to see when these birds and others were almost gone. We had to go to Morro Bay to try to catch a glimpse of a peregrine falcon and Alaska to see bald eagles. Now they are landing on golf courses." It's been interesting to talk to my parents during this time since they have a different perspective, being from a different generation.
In another email, this one about COVID, my dad mentioned that my generation is experiencing some of the weirdest times and seeing some of the biggest changesin humanity's story.. Here in school, they're training me to think in "deep time" – how our current place in the Earth's history compares and relates to previous times in the four and a half billion-year history. They're challenging me to do something that is not intuitive: to consider the time frame of the previous five extinctions, the cycles and patterns that leads to flourishing life, and to think of the massive interplay of variables that allows for the very narrow window of conditions that will enable humans to thrive. The COVID-19 pandemic certainly is a significant change and one of many that humans will be dealing with in the coming years and decades. But how does this big change, and the other big changes, compare to the changes brought by asteroids and volcanoes and the Great Oxidation hundreds of millions of years ago?
David Grinspoon tells us that "Twenty-first-century Humans could be the first ever to decide not to behave like [their extinction causing predecessors]." An astrobiologist that has worked with NASA, he was asked to look at the planet in the perspective of how humans are interacting with it now. In his book, Earth in Human Hands, he explores some great concepts and introduces new ones, like terra sapiens, the mature Anthropocene and gaiaisignatures. The most interesting to me, is his categorization of the big changes that can occur: Random Change, Biological Change, Inadvertent Change and Intentional Change. Random change is the asteroid or super-volcano that has disrupted the planet in the past and could in the future. An example of biological change is the emergence of cyanobacteria that helped create an atmosphere. We are experiencing inadvertent change now – CO2 concentrations, a global pandemic, the 6th mass extinction and the plastic pollution crisis, to point out some wildly depressing examples. Intentional change is different. Intentional change involves seeing the planet as the spaceship we're all riding through the vastness of space and taking action to protect it.
This, to me, is it! The movement away from Inadvertent Change (like we've been doing) toward Intentional Change. As Grinspoon identifies it, intentional change includes geoengineering, climate control and planetary defense from those scary space rocks that we see as Random Change. But I see it also as humans dedicated to discovering the limits and consequences of our inadvertent actions, the importance of our interconnected global society and the ability to envision a healthy and resilient planetary future. Intentional Change, to me, is deciding to conserve wildlife and protect the Earth so that my dad can see those bald eagles in his backyard during his lifetime, to keep red wolves howling their defiance and the savannah sparrows searching for beetles climbing up the salt-marsh birds beak flower. 
Image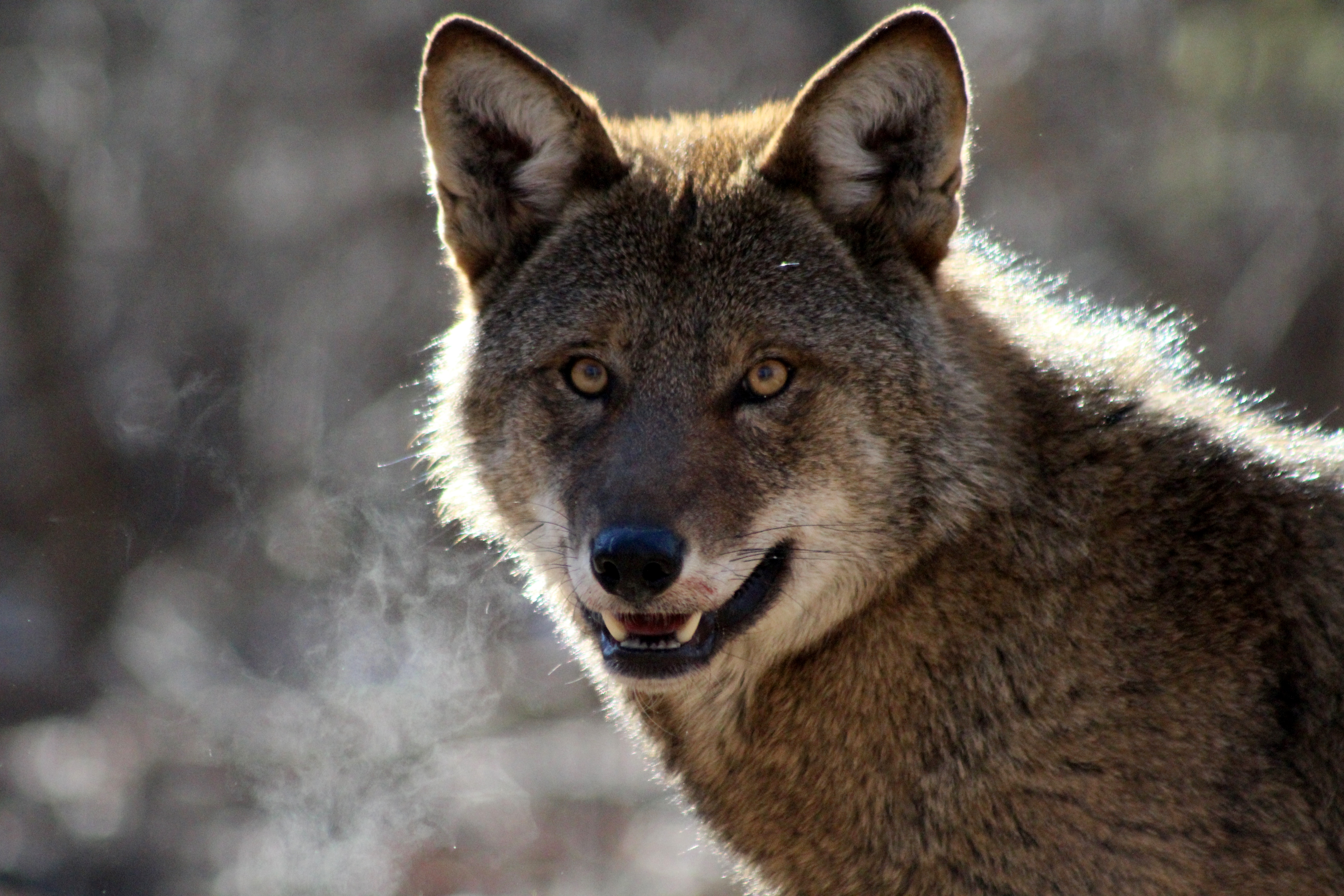 Image Credit
Rebecca Bose/Wolf Conservation Center
Image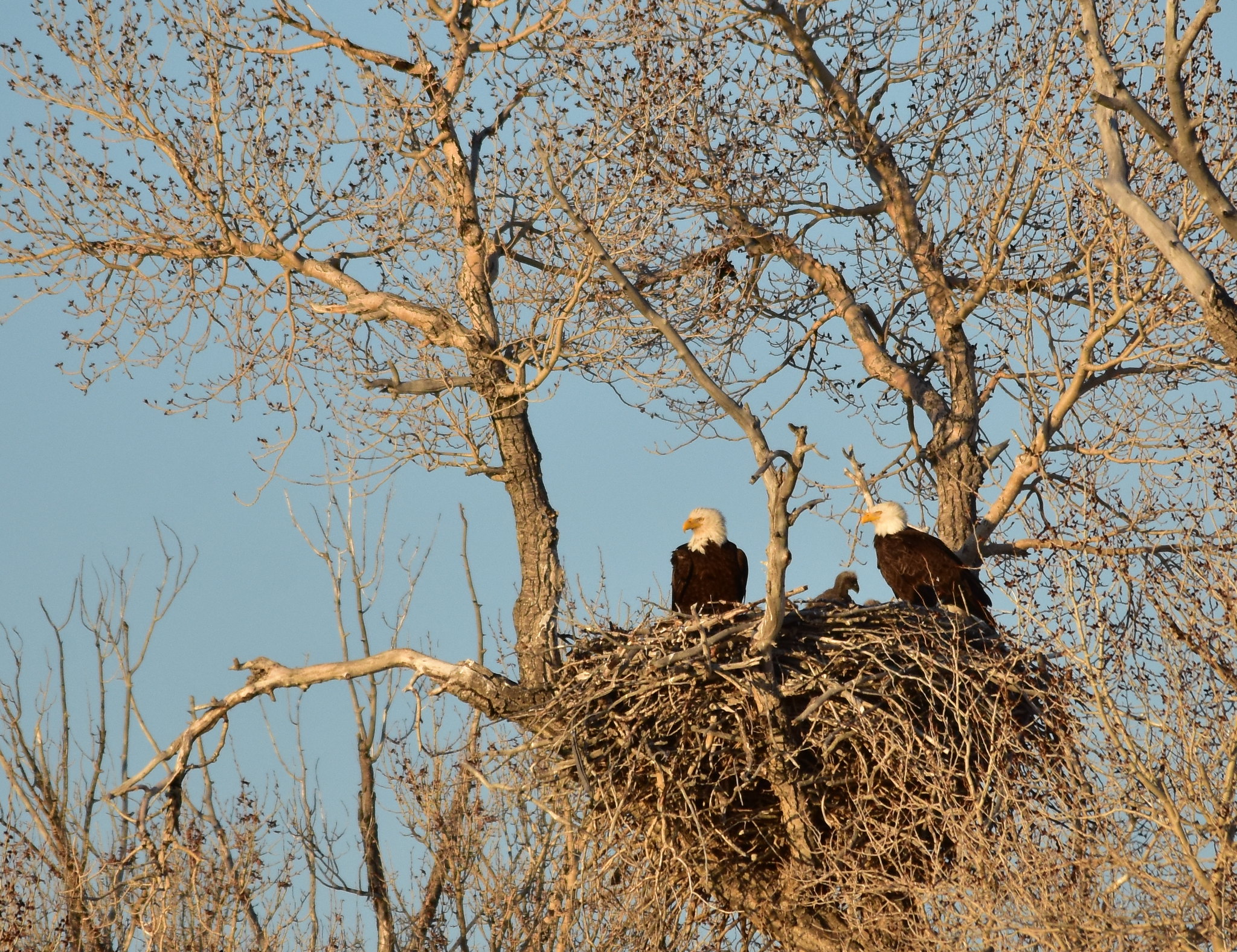 Image Credit
Tom Koerner/USFWS
We're sharing this spaceship with each of these individual species but also with the rest of the millions of species astronauts. We're spinning around a big, continuously exploding star on a gigantic spaceship that gives us air, water, food and places to play. Nightly, we get to look out through the window we call our atmosphere and see the void that we're exploring and discovering together. What our co-astronaut sparrows can't do is take the opportunity to make Intentional Changes. But we, as human stewards of the spaceship, can and we can try our best not to be a victim to our Inadvertent, Biological or Random Changes. We get to choose how to proceed– either through conscientious diligence or an abdication of our abilities. 
---
As a preview for the next time: I'm going to show how Grinspoon's Intentional Change on the Spaceship idea is being envisioned with efforts like the Smithsonian's Earth Optimism project and implemented on large scales, as with China's multi-decade Grains to Greens project and Europe's €20 billion a year biodiversity pledge.
Author(s)
Image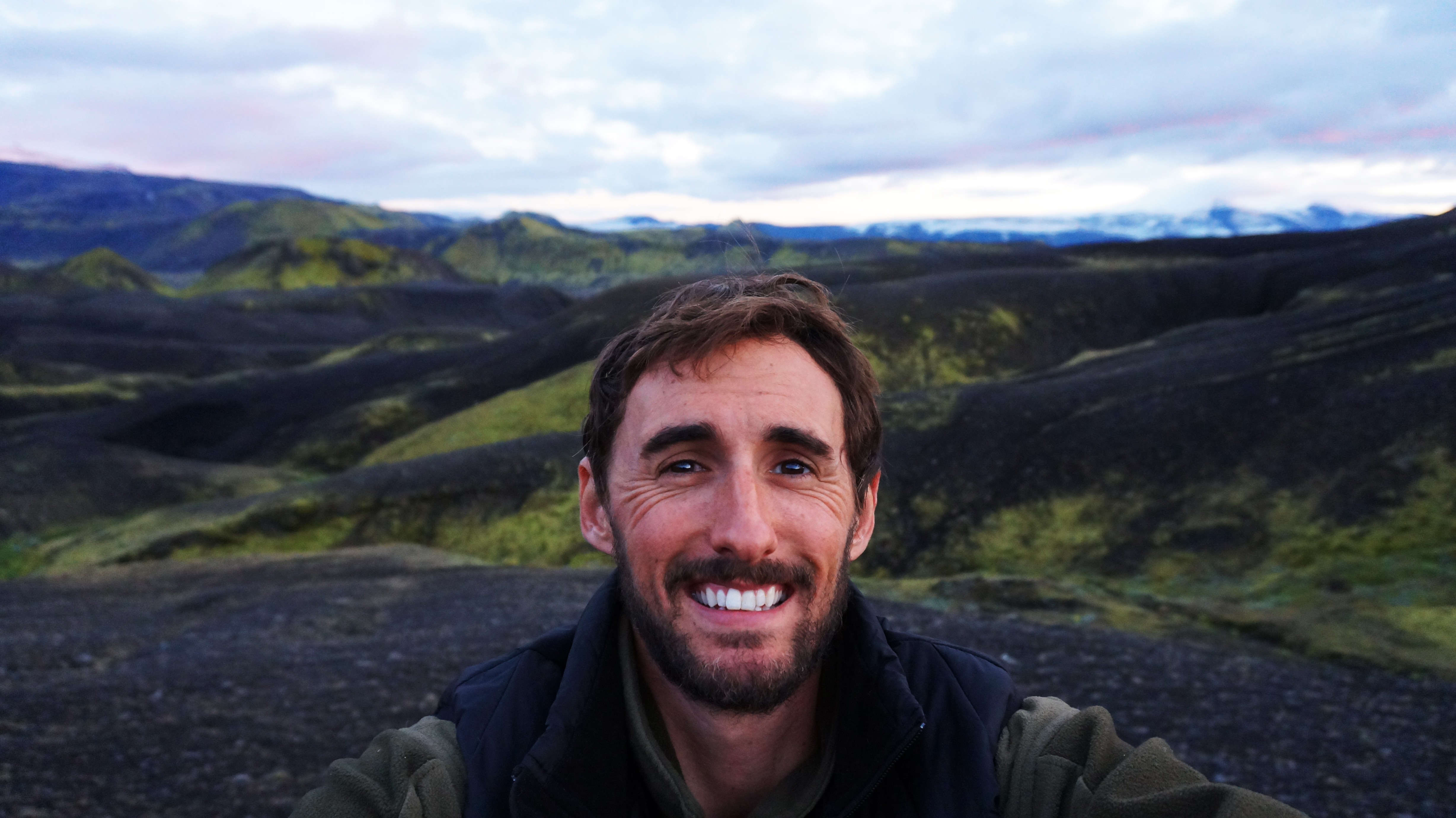 Taylor Parker is a doctoral candidate at Clemson University looking at the role that the school's 18,000 acre forest plays in the socio-environmental system of Upstate South Carolina and the Southeast in general. After working on coastal wetland habitat restoration in Southern California for over a decade, Taylor moved around the globe as a research technician before finding his way to Clemson University to study in Dr. Betty Baldwin's Conservation Social Science lab. Currently a producer for the conservation podcast Pelecanus, Taylor is also a photographer trying to use art and storytelling to explore conservation as an expression of humanity. 
Image