Washington is famous for its apples. They're one of our state's top crops and they're grown across the state, including in the heart of the North Cascades at Sauk Farm. Situated at the confluence of the Sauk and Skagit rivers, Sauk Farm is an organic, family-owned farm that produces delicious and healthy apples, grapes, peaches and plums. 
And it's not just humans who love Sauk Farm's fruit. Black bears across Washington spend a lot of time foraging for food to fatten up for hibernation, and large fruit farms are an enticing treat for adventurous bears. But bears can damage orchards, leading to conflicts with farmers. Fortunately, Defenders of Wildlife has years of experience keeping orchards and attractants of all kinds secured from grizzly bears, black bears and polar bears across the country. 
To help reduce human-wildlife conflicts in the Rockies, Defenders launched the grizzly bear electric fence incentive program, which provides technical and financial assistance for private landowners to install electric fences. This program has been wildly successful, with over 95% of the fences keeping bears away from crops and livestock. It's all part of Defenders' coexistence work, helping landowners share the landscape with wildlife—predators in particular. 
A couple of years ago at Sauk Farm, Griffin noticed that the tops of apple trees were being broken in the fall, late into harvest season. Upon further investigation, he noticed claw marks on apple tree trunks and on both sides of the fence posts close to where the incident occurred. Then a few days later, a baby black bear was spotted walking along the perimeter of the fence line. That was when Sauk Farm knew it needed a resolution to this problem before it escalated. 
Having a deep appreciation for the natural environment and wildlife, Sauk Farm sought a non-violent route and found Defenders and our electric fence program. Sauk Farm and Defenders of Wildlife then teamed up to electrify the farms' existing fence to keep the bears out and prevent further damage. Defenders provided a recommended design, materials list and some funding for the electric upgrade. In the spring of 2020 Sauk Farm installed three "hot" wires around the perimeter of the existing fence. 
Image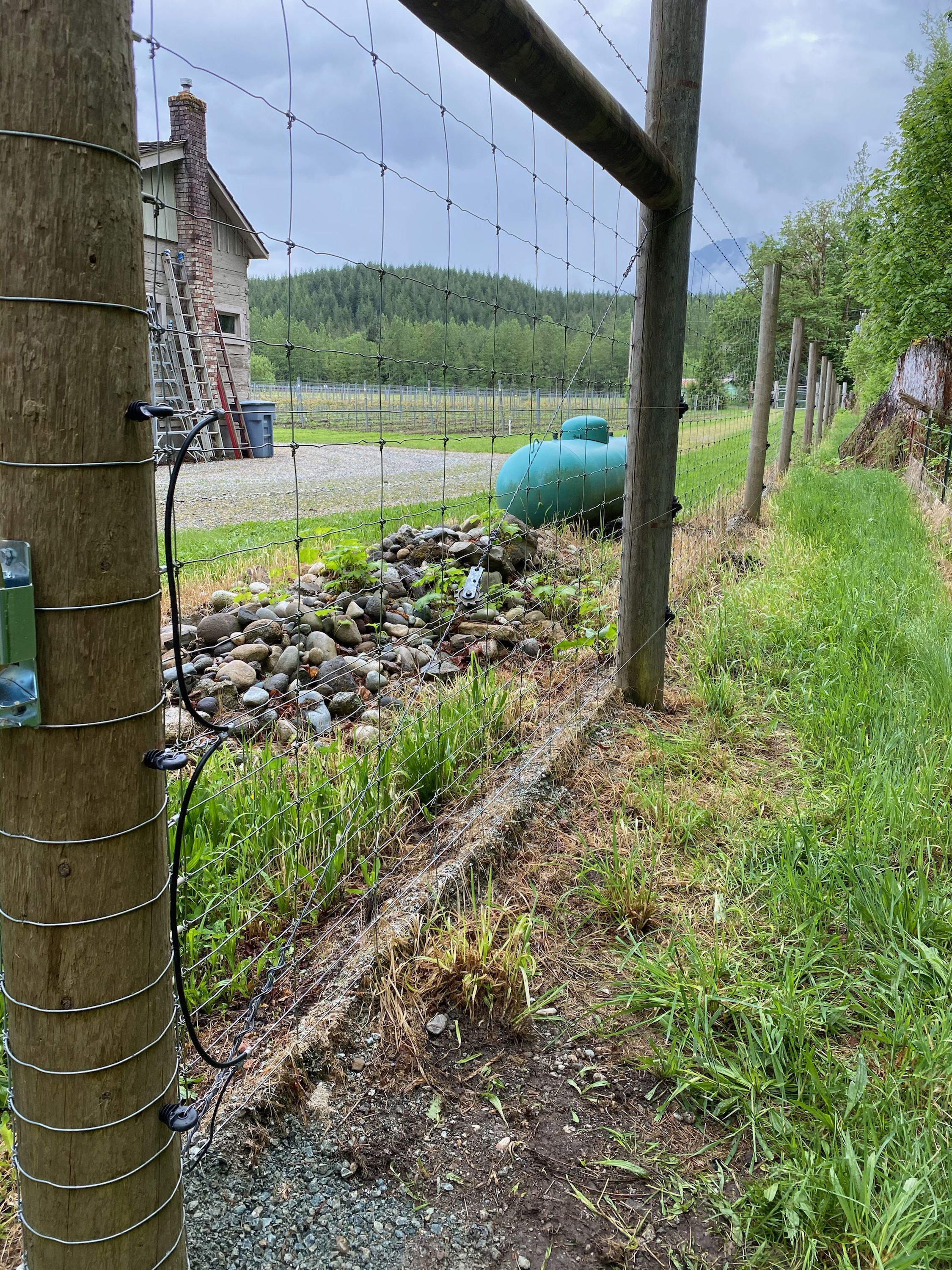 Image Credit
Griffin Berger
Image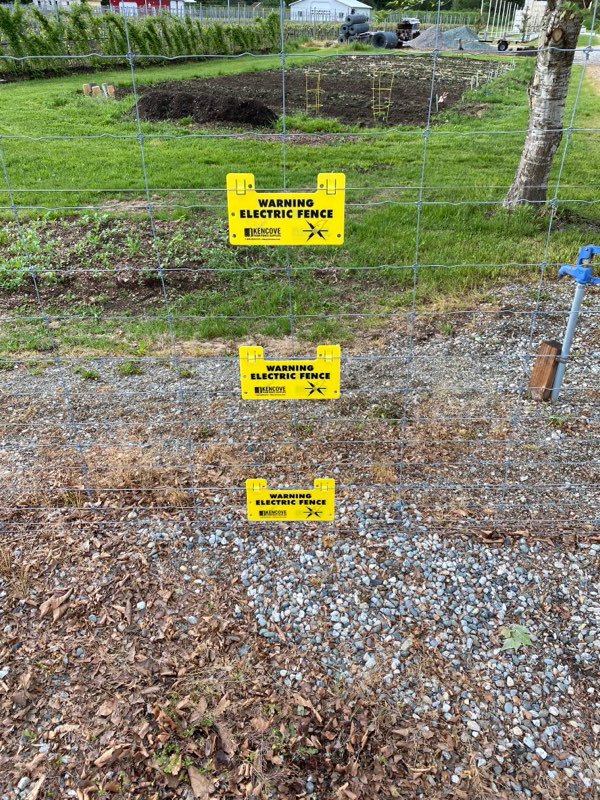 Image Credit
Griffin Berger
Image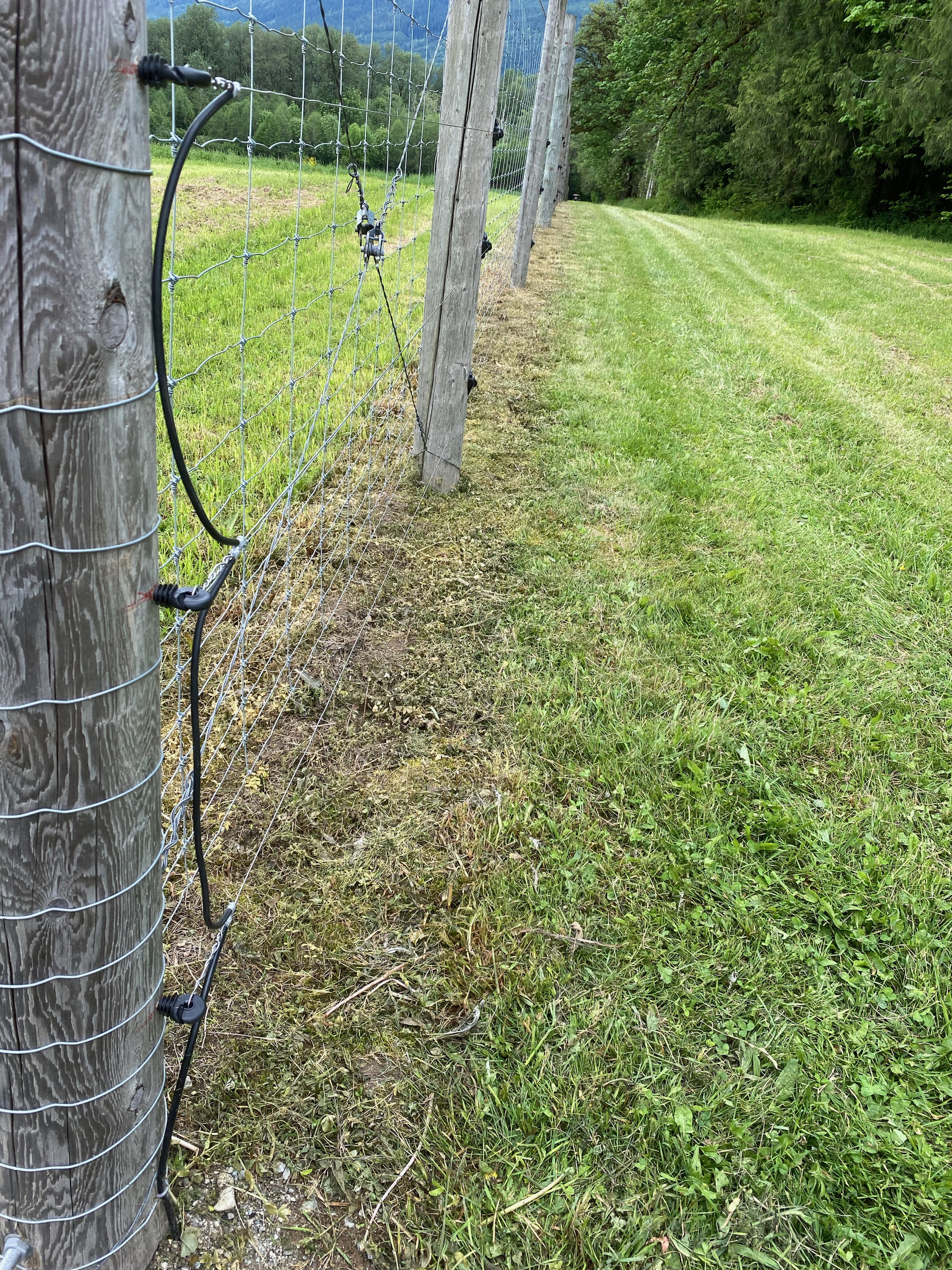 Image Credit
Griffin Berger
Image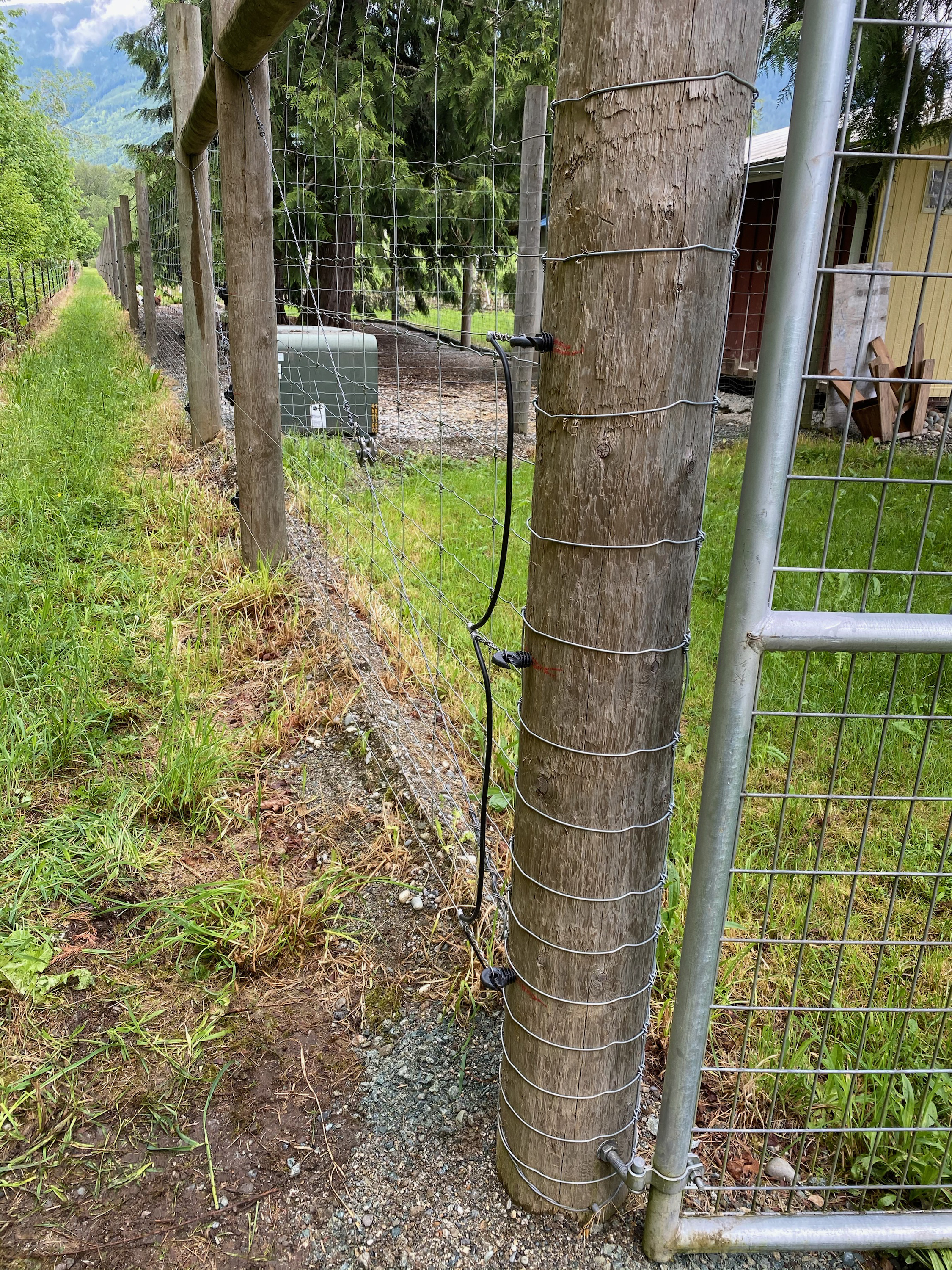 Image Credit
Griffin Berger
Image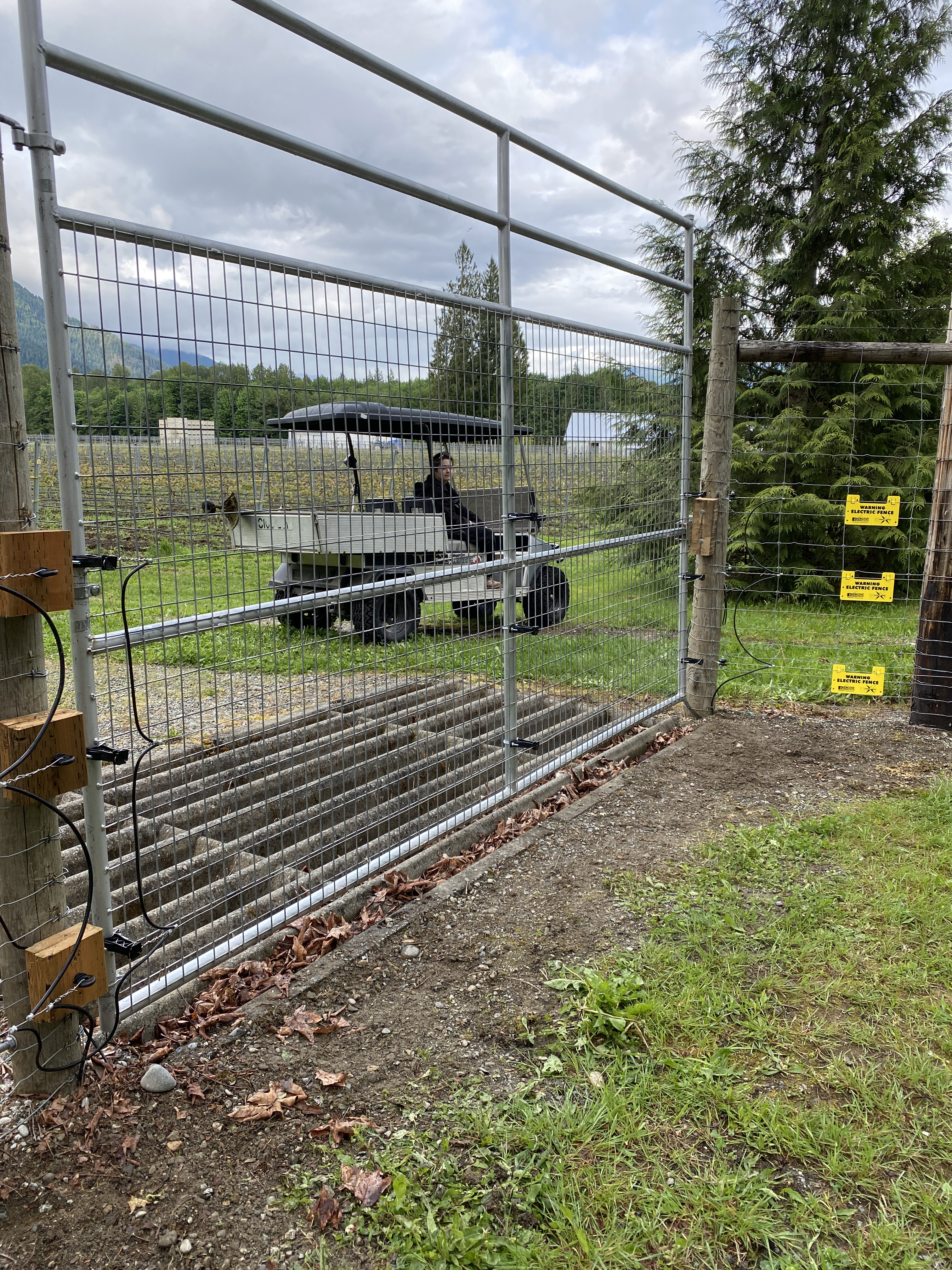 Image Credit
Griffin Berger
Image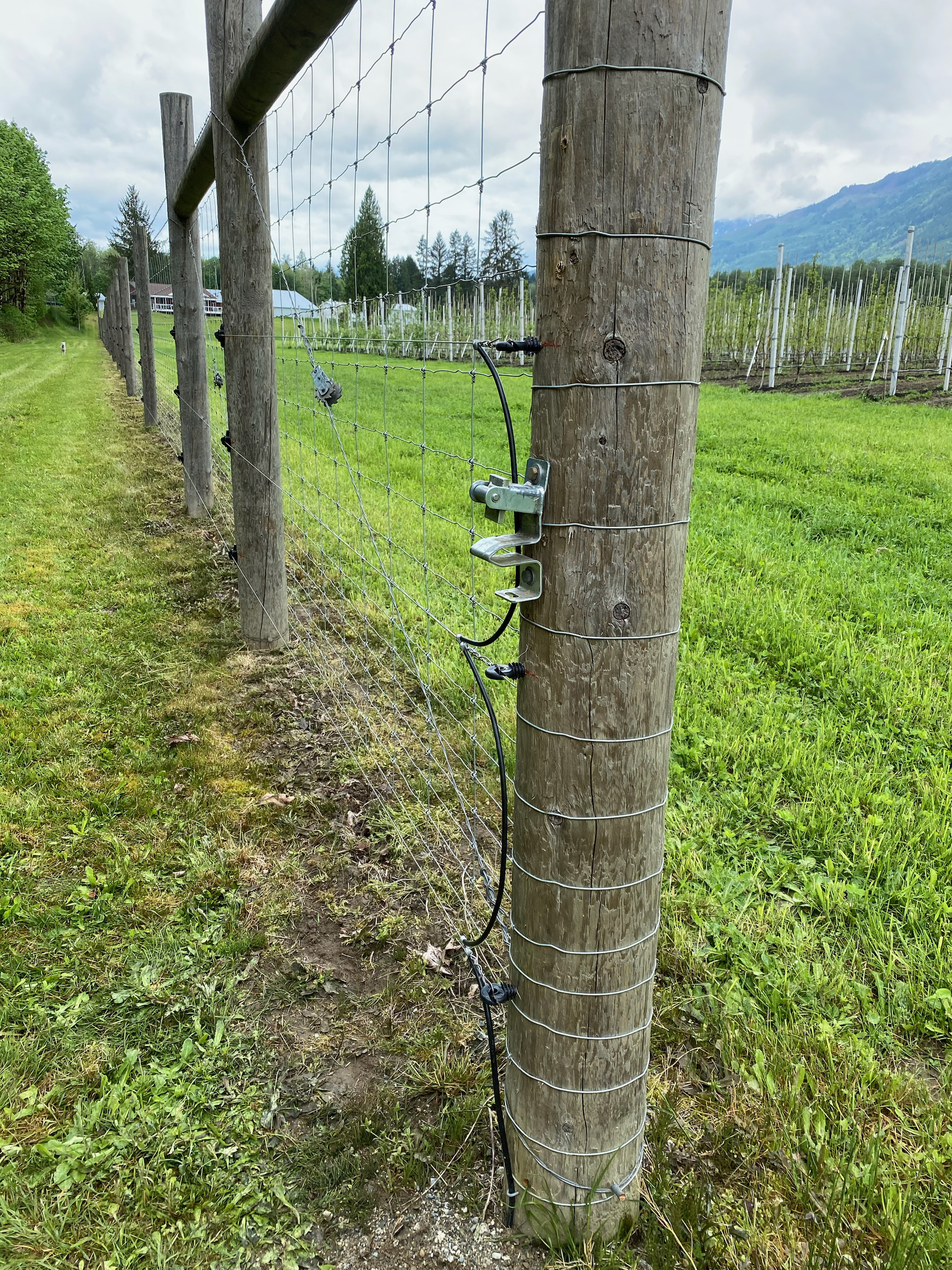 Image Credit
Griffin Berger
This is just one of the many ways that Sauk Farm is working to live alongside native wildlife. In 2014 Sauk Farm constructed a little over 6,000 feet of fencing with funding support from the Department of Fish and Wildlife to keep deer and elk out of valuable organic crops. Sauk Farm made the conscious decision to not fence-in the entire property and leave a 35-acre pasture for deer and elk. This helped the wildlife get used to the change by providing them with an alternative location to graze. In addition to these efforts, Sauk Farm sets aside and maintains four acres for the Conservation Reserve Enhancement Program. This program was started over 15 years ago by the previous owners of the land to prevent erosion, provide habitat for wildlife and provide a year-round food source of native plants for birds and other wildlife.
Defenders is proud to partner with proactive and wildlife-friendly producers like Sauk Farm. We hope that this project will serve as an example to other farmers in the North Cascades about ways to coexist with bears and other wildlife. Sauk Farm welcomes all who wish to see the installation to come visit!
And while the current administration has stopped working on plans to recover grizzlies in the North Cascades, Defenders and our allies remain hopefully that one day, Cascadia will be home to these bears again. Projects like these will help to ensure that people throughout the region won't come into conflict with grizzlies as the population recovers. Sauk Farm is proof that we can coexist with wildlife, now and into the future. 
Author(s)
Image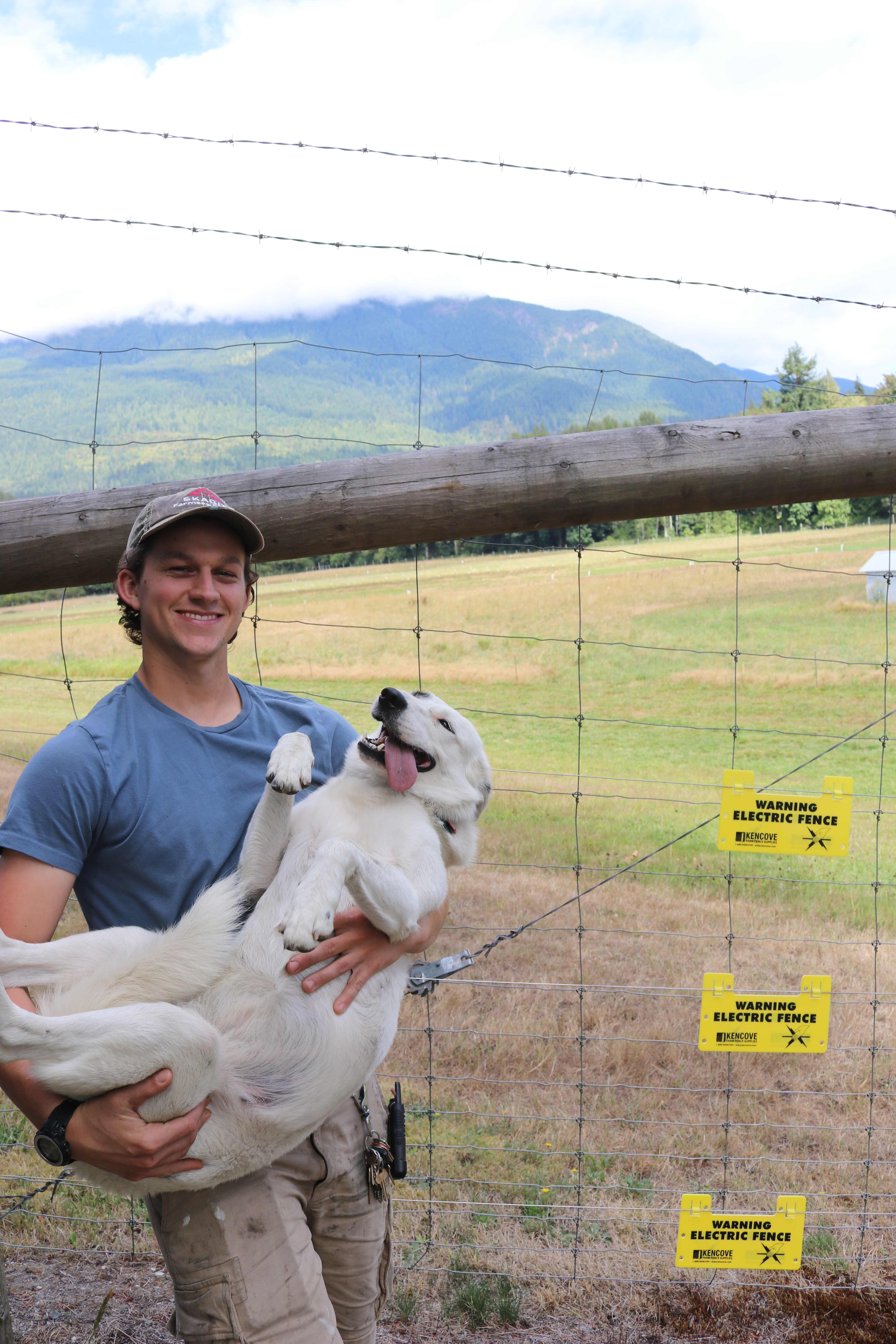 Raised in the Skagit Valley, Griffin Berger received his Bachelors in Integrated Plant Sciences from Washington State University. Dual majoring in Field Crop Management and Fruit and Vegetable Management Griffin was able to gain an understanding and appreciation of the science behind growing high quality crops. With over 12 years of farming/internship farming experience, Griffin is constantly striving to improve growing practices, quality and nutrition of crops, and improving overall sustainability.
Image