Endangered species all over the world are stopped in their tracks by borders of all kinds. They can't read maps, don't know what property lines or state boundaries are, and are often moving in search of means to survival. Highways, fences and walls, dams, highways, shipping lanes, development and more impede migration pathways, gene flow, access to food, water and mates, and more. As climate change warms the Earth, species are increasingly going to need to shift their ranges and cross a growing number of barriers to find suitable new habitat. 
Annually celebrated on the third Friday of May since 2006, Endangered Species Day encourages "the people of the United States to become educated about, and aware of, threats to species, success stories in species recovery, and the opportunity to promote species conservation worldwide." This year, we're looking at (physical) barriers to species' recovery.  
Roadways 
When few animals remain in a population or species, connecting natural habitat via wildlife corridors and creating highway passages is even more important to their survival. One recent study found that roadways are a major threat to the survival of at least 21 federally listed species, including the desert tortoise, Florida panther, Hawaiian goose, Houston toad, ocelot, red wolf and San Joaquin kit fox.  
In some cases, the loss of even one animal can be catastrophic to the gene pool. The Florida panther population hovers around 200, for example, and a male panther requires up to 200 square miles of contiguous habitat, yet the population is confined to just 5% of its historical range. For this endangered population to recover, panthers need to expand their range into former habitat in northern Florida and throughout the Southeast. But road fatalities, the panther's largest human cause of mortality, make it difficult. Dozens are killed while crossing roads every year.  
Image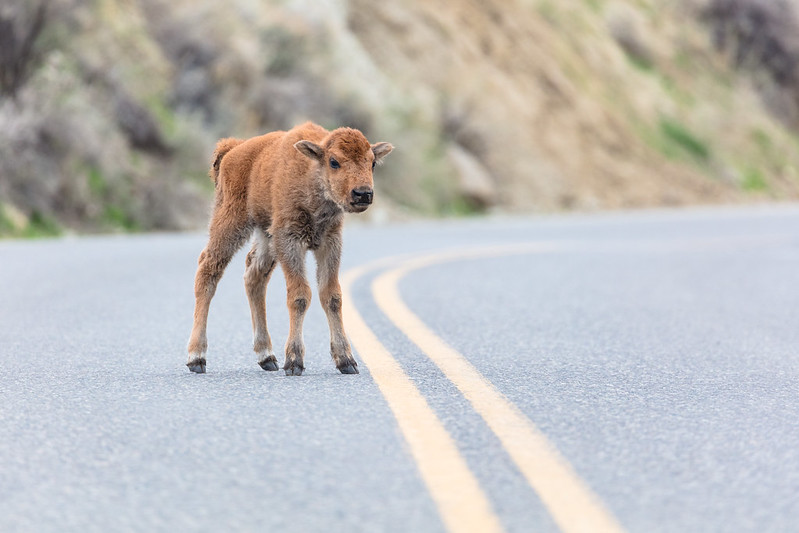 Image Credit
Jacob W. Frank/NPS
Image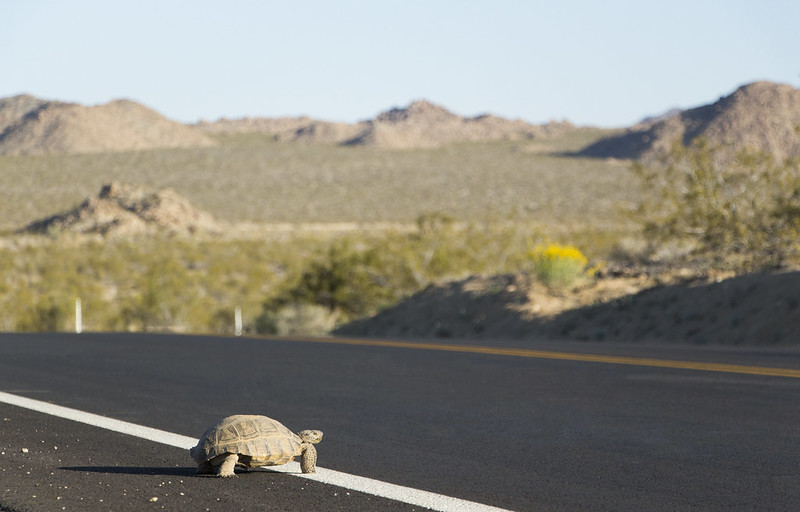 Image Credit
Brad Sutton/NPS
Image
Wildlife need safe places to cross busy roadways, and the installation of wildlife crossings greatly helps   avoid deadly vehicle collisions. This beautiful wildlife crossing in Canada's Banff National Park, was a phenomenal project, engineered by now-retired highway engineer Terry McGuire of Parks Canada, that allows a variety of wildlife species to cross the Trans-Canada Highway safely. Overpasses and underpasses (like culverts) offer natural pathways for wildlife, linking valuable habitat and effectively mitigating detrimental habitat fragmentation. 
Image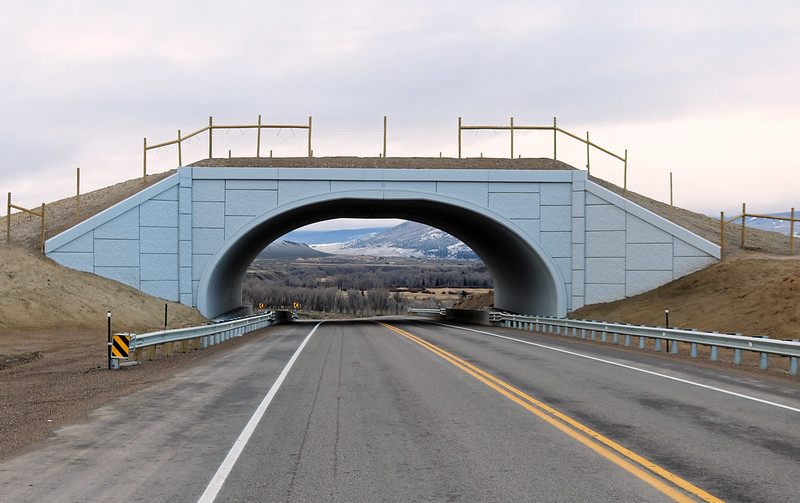 Image Credit
Jeffrey Beall
Image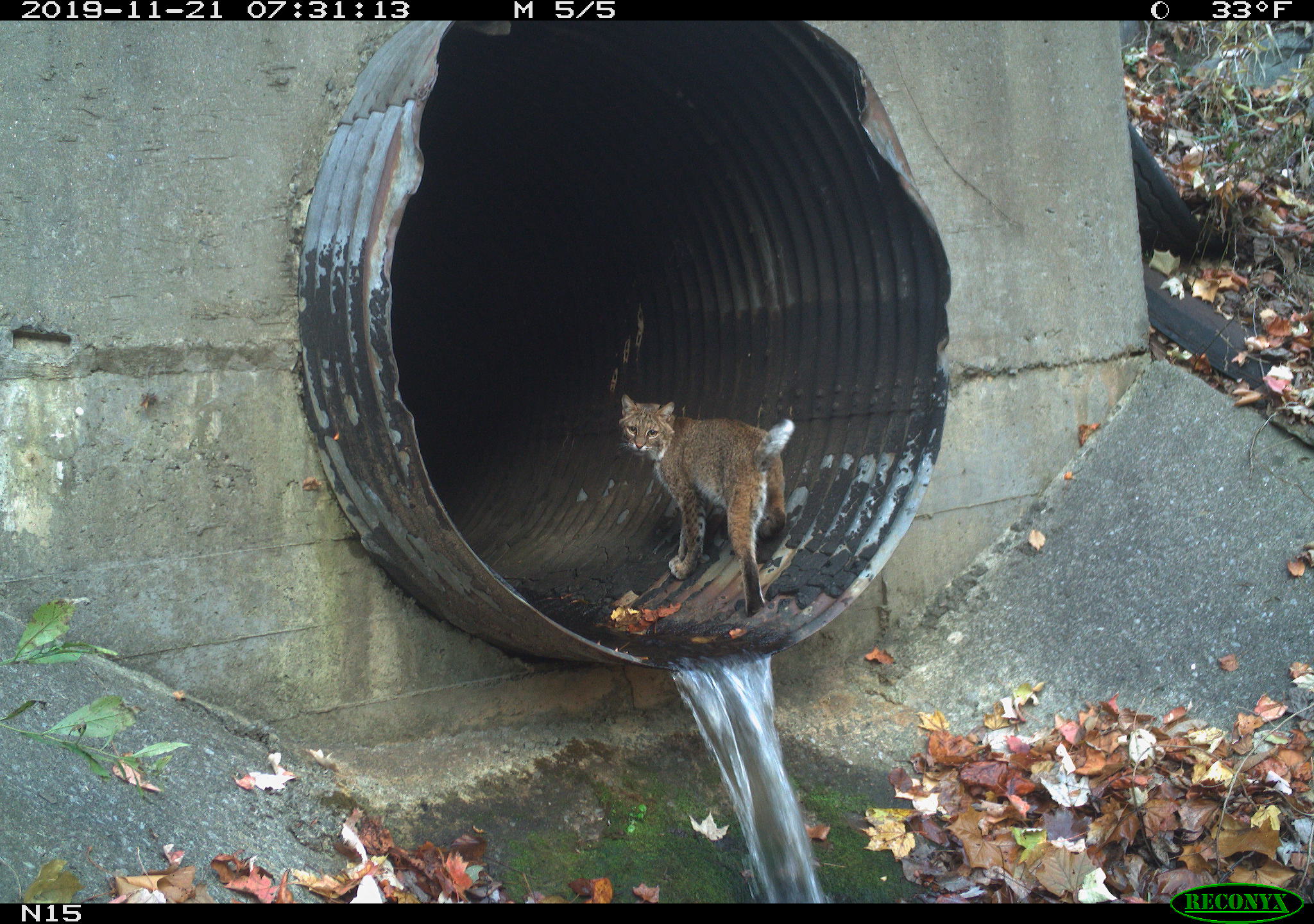 Image Credit
National Parks Conservation Association and Wildlands Network
Image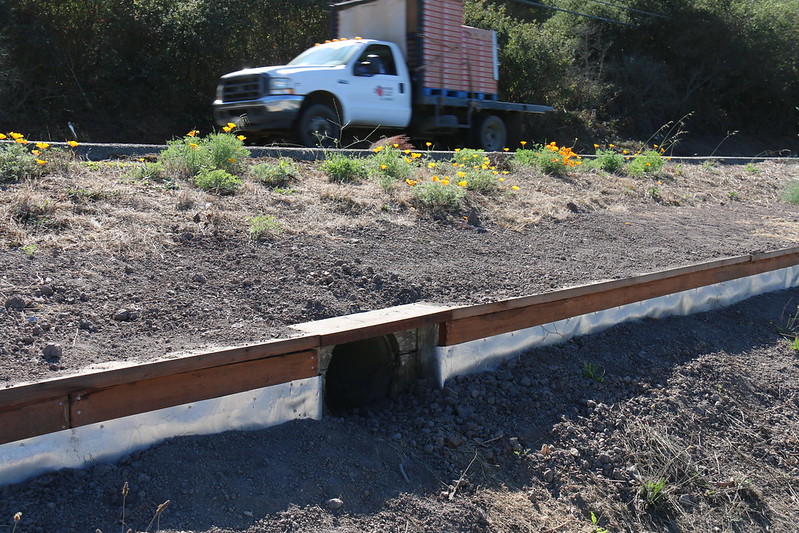 Image Credit
Ashley Spratt/USFWS
Shipping Lanes 
North Atlantic right whales, of which there are at best estimate 356 left, migrate each year between their northern feeding grounds in coastal Atlantic Canada and New England to their calving grounds in the warm waters off South Carolina, Georgia and Florida, and back. It is a journey fraught with danger as the whales navigate waters where they encounter vessel traffic, millions of fishing ropes and other hazards associated with human activity.  
The only known causes of juvenile and adult right whale mortality are vessel strikes or entanglements in commercial fishing lines. Around 83% of right whales have been entangled by fishing gear at least once, and many more than once. Entanglements cause right whales to die lingering, painful deaths through wounding, starvation and infection.  
Even non-fatal entanglements make it difficult for female whales to build up the blubber they need to birth and nurse their babies, stretching the interval between calves from 3-4 years to 7-10 years. During the 2017-2020 calving seasons, only 22 total births were recorded, one-third of the birth rate the population needs to sustain itself. 
Ship strikes and entanglements are not exclusive to right whales either. Sea turtles, other whales, dolphins, seals and sea lions, manatees and many other marine animals encounter boat propellers, derelict fishing gear, active fishing and other dangers of the ocean. 
Border Wall 
An impenetrable barrier at the border would limit options for re-establishing imperiled species like the jaguar, ocelot and Mexican gray wolf in the United States and restoring and sustaining international populations of species like the Sonoran pronghorn and Peninsular bighorn sheep. Even some birds and butterflies may not be able to cross the wall — both the ferruginous pygmy owl and the Quino checkerspot butterfly rarely fly more than a few feet from the ground. The wall is a formidable barrier. Noise, lights and human activity on roads will increase the isolating effect of the wall by scaring many animals away. Even imperiled species not directly hindered by the wall—sea turtles and California condors, for example—need effective binational management to thrive. 
Image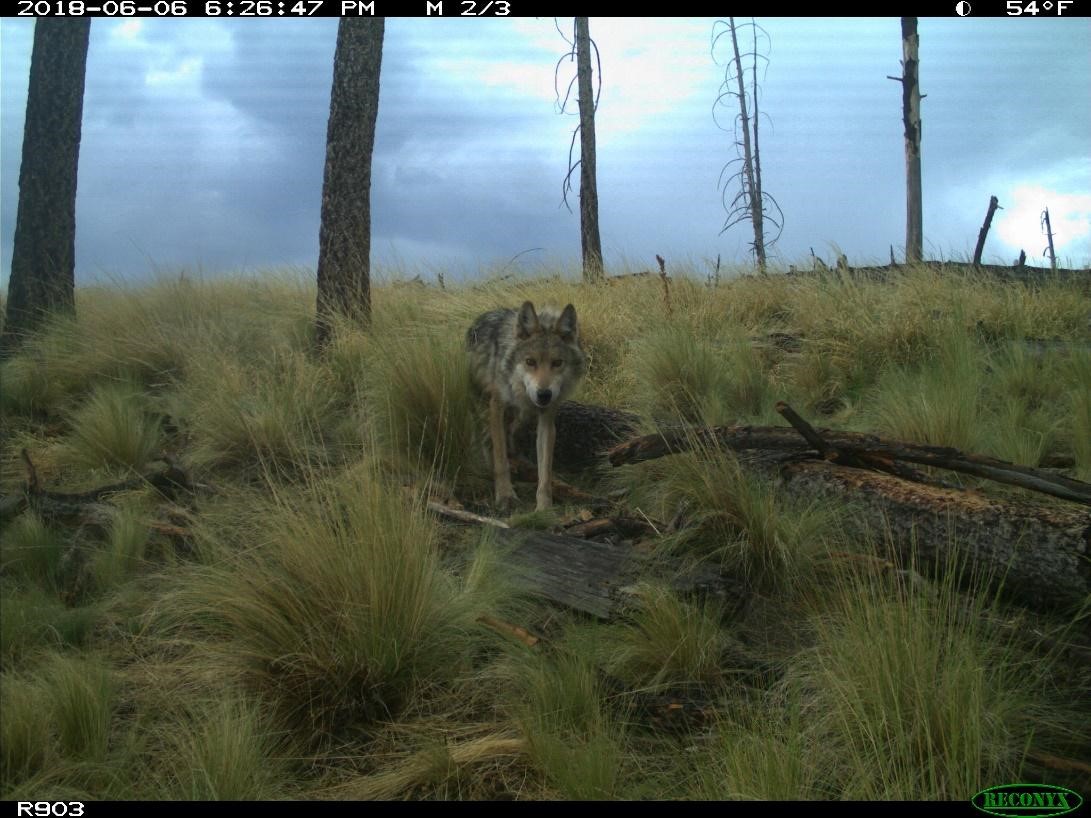 Image Credit
Lilah Hubbard
Image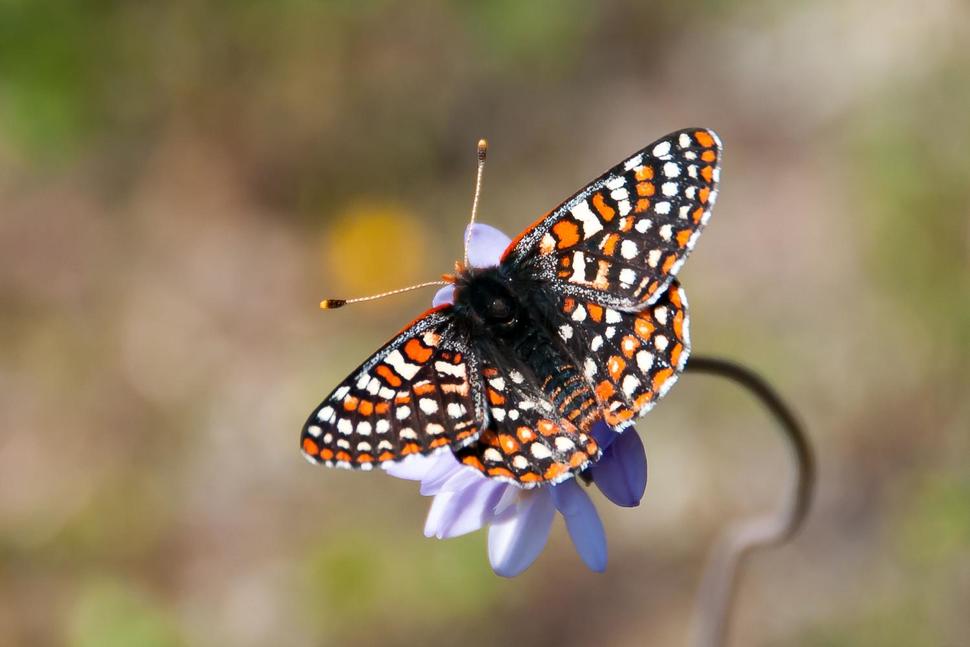 Image Credit
Andrew Fisher/USFWS
Image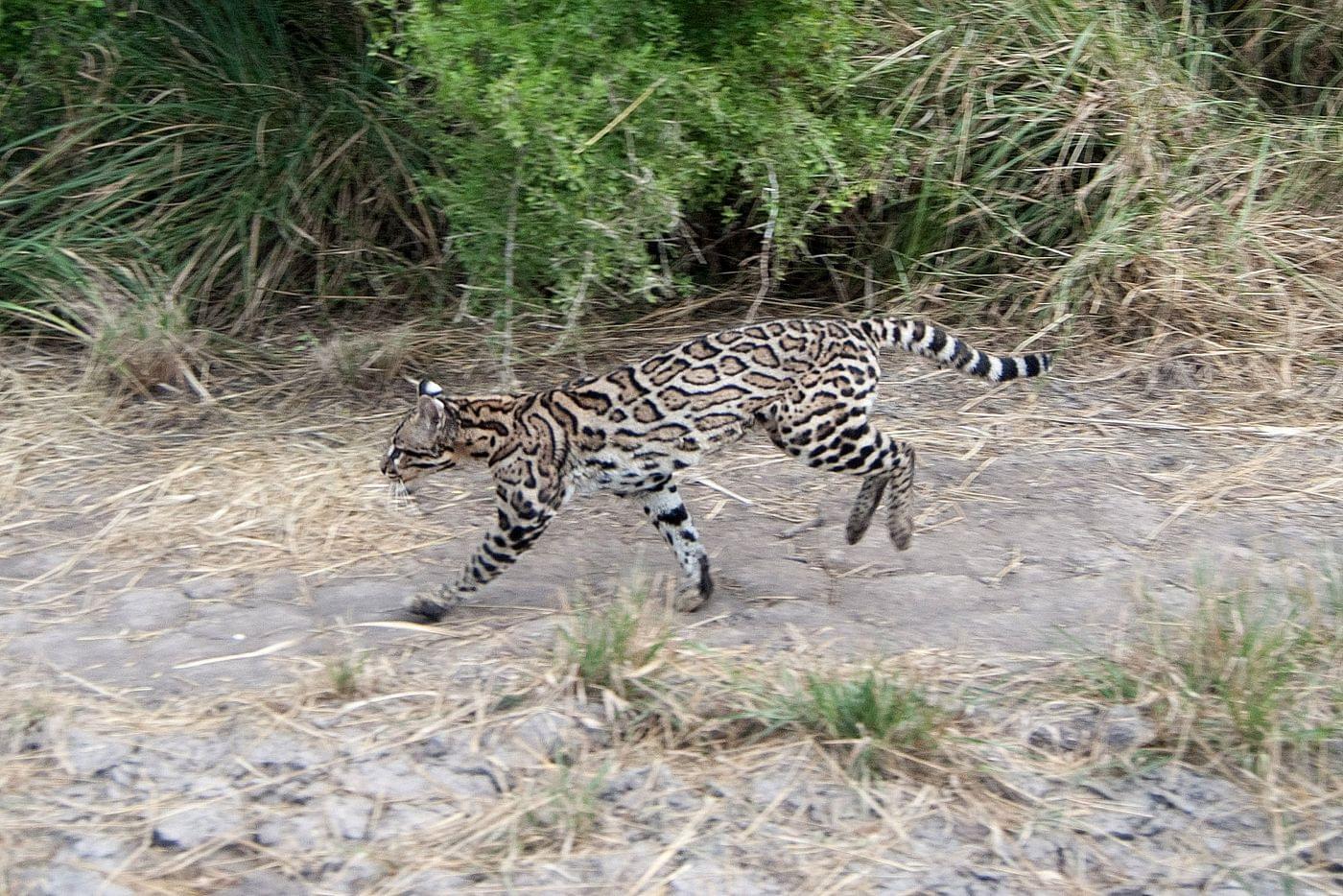 Hundreds of miles of wall have been built, but there are still gaps where animals can cross the border. Filling these gaps would have disastrous effects. Endangered species may not survive in the long term if the wall fragments their populations and prevents them from reaching essential water — like the Rio Grande River — and other resources. Species whose ranges are reduced and fragmented are more prone to extinction. 
Their survival depends on connected habitat extending south into Mexico.  An extensive network of national parks, monuments, wildlife refuges, forests, wilderness areas and preserves protect essential wildlife habitat and important cultural resources on both sides of the border. 
Where the wall is standing, it has absolutely eliminated the opportunity for intercontinental migration for borderland species. 
Dams 
Across the country, dams for irrigation, power and flood control are blocking wildlife pathways. Similar to how major roads can block access to habitat for land animals, dams and diversions harm aquatic connectivity, acting as physical barriers for wildlife. Dams also slow rivers down, allow invasive aquatic plants and non-native animals to thrive, increase water temperature and make riparian ecosystems and neighboring cities less resilient to climate change.  
The Ocklawaha is a part of a major river system starting in the Green Swamp near Apopka and reaching to the Atlantic Ocean via the St. Johns River. It could serve as a major "highway" for manatees seeking warmer waters in the winter. But in 1968, the federal government constructed the Rodman Dam as part of the Cross Florida Barge Canal project, blocking manatees' access to the Ocklawaha's 20 freshwater springs, including the iconic Silver Springs. The canal project was never finished, but the Rodman Dam remains and has caused fish biodiversity to decline from lost essential migratory pathways, degraded water quality and the flooding of 7,500 acres of forested wetland. 
Image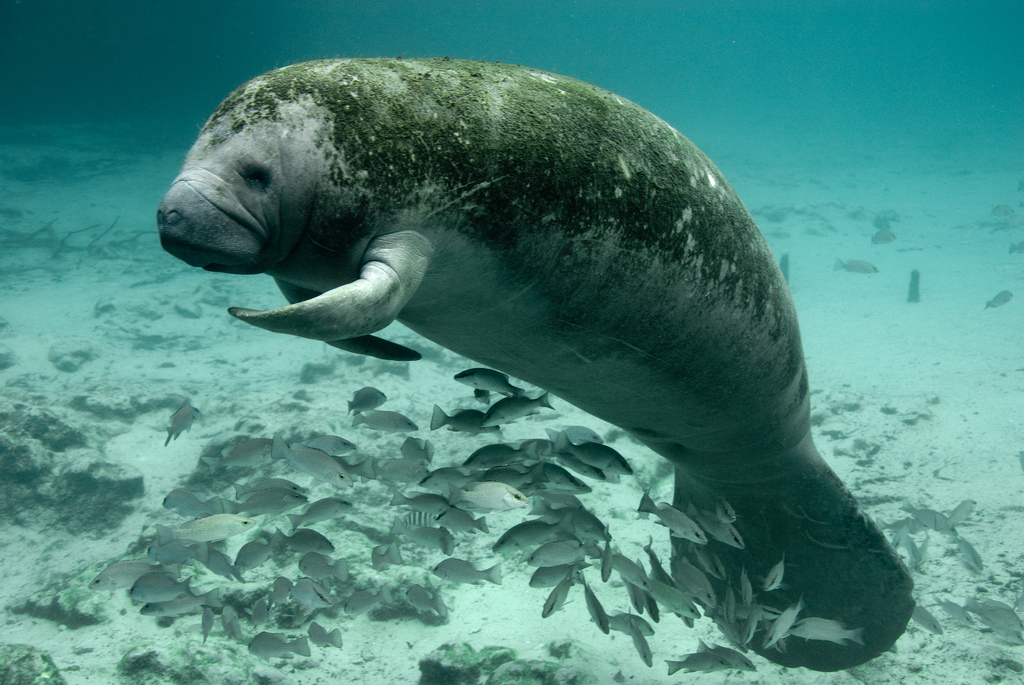 Image Credit
Keith Ramos/FWS
Image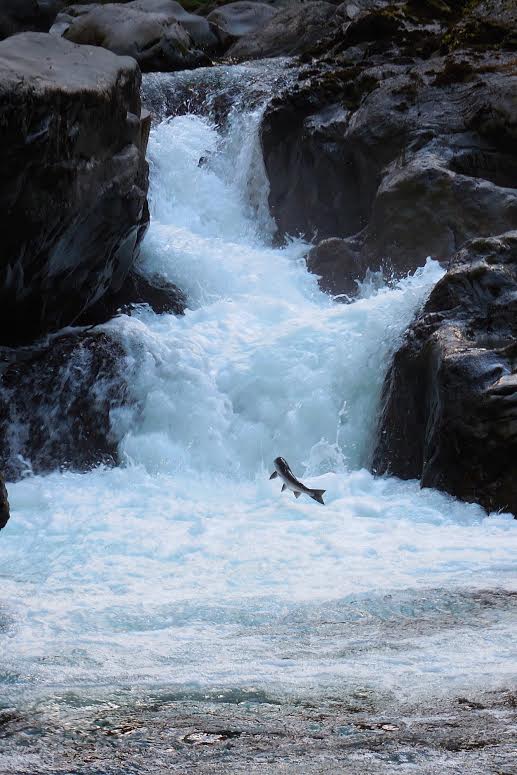 Image Credit
C. Bubar/NPS
Image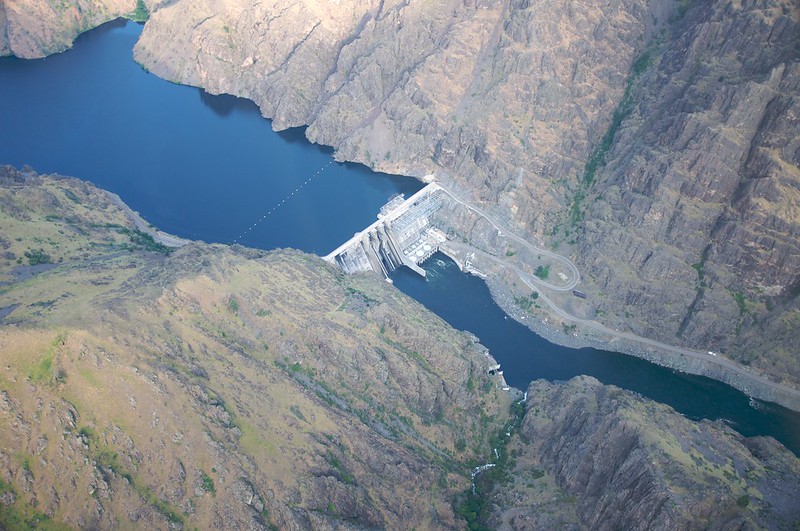 In the late 60s early 70s, a series of dams were constructed on the lower Snake River to help transport agricultural goods and generate hydropower. Contentious at the time of construction, the dams still remain the subject of numerous legal challenges. At the center of this controversy is salmon, a fish important to the local economy, native peoples and a crucial part of the endangered southern resident orca's diet. Because of dams, the Snake River regularly reaches temperatures that are lethal to salmon, which violate the state clean water regulations. Climate change will further exacerbate this warming, making dam removal essential for Snake River salmon's survival. Defenders also advocates for the removal of dams in the Pacific Northwest because their impacts on salmon puts the survival of southern resident orcas in doubt. 
Barriers present challenges to species' protections, their natural habitats and their unimpeded movement across landscapes, which is why Defenders of Wildlife is active in reducing the impact that borders and barriers have on wildlife survival. We fight to protect roadless areas in national forests, fund the research and construction of wildlife crossings, support the passage of bills that protect wildlife corridors, file litigation to enforce speed zones in marine environments, advocate for the removal of dams and restoration of habitat, and collaborate with nonprofit, federal, state, Tribal and private partners to make sure that endangered species have the best chance at survival.
Image