Oral argument scheduled for Feb. 7 in Juneau
"The Trump administration is continuing its attack on the National Environmental Policy Act and our nation's forests and wildlife," said Patrick Lavin, Alaska Policy Advisor at Defenders of Wildlife. "The Prince of Wales sale doubles down on destructive old-growth clearcutting instead of transitioning away from it, as the Forest Service committed to do."

Tweet
The fate of old-growth trees in Alaska's Tongass National Forest will be up for debate in federal court on Friday, as the judge hears oral argument in a lawsuit challenging a massive timber sale on Prince of Wales Island. Eight conservation groups represented by the nonprofit law firm Earthjustice have sued the U.S. Forest Service to halt its authorization of the largest logging project approved on any national forest in more than 30 years. 

Who: Earthjustice attorney Tom Waldo to present oral argument; plaintiffs will be in attendance
What: Federal court hearing on lawsuit challenging Prince of Wales logging.
Where: Hurff Ackerman Saunders Federal Building and Robert Boochever U.S. Courthouse, 709 W. 9th Street, Juneau, Alaska. Hearing in courtroom on ninth floor, Room 979.
When: Feb. 7. Hearing begins at 2 p.m.
Notice: Recording devices of any kind are prohibited in the courtroom. Members of the media must pass through building security before entering the court.

Background

The Prince of Wales timber sale permits a 15-year logging project in an area spanning 1.8 million acres. About 67 square miles of forest would be logged, and more than half would target old-growth trees that may have been standing for centuries. The plan also allows for 164 miles of new road construction. Prince of Wales is the fourth largest island in the United States, prized for its opportunities for subsistence hunting and fishing, as well as commercial fishing, recreation and tourism. In September of 2019, the court granted a preliminary injunction halting the first phase of the sale, which would have auctioned off 1,156 acres of old-growth trees.

The lawsuit challenging the massive Prince of Wales logging plan was filed in May of 2019. The complaint charges that the U.S. Forest Service violated the National Environmental Policy Act when it approved commercial timber harvest and road building under the 15-year project, without disclosing where logging would occur. Plaintiffs are the Southeast Alaska Conservation Council, Alaska Rainforest Defenders, Defenders of Wildlife, Sierra Club, Alaska Wilderness League, Natural Resources Defense Council, National Audubon Society, and Center for Biological Diversity.

Statements from Prince of Wales residents, plaintiffs and attorneys:

"Prince of Wales island, where I live, is not a sacrifice zone," said Bob Claus, a resident and former state trooper. "The proposed extensive logging, at levels not seen on the Island in 30 years, will irrevocably and permanently change the ways that the people of Prince of Wales experience the forest and use the subsistence resources we rely on."

"Prince of Wales Island has been damaged, and its forest resources diminished by over-exploitation by the timber industry," said Don Hernandez, Point Baker resident and Chair of the Southeast Regional Subsistence Advisory Council. "The National Environmental Policy Act is very important to people such as myself whose lives are completely dependent on our natural resources. The way in which the POWLLA project was conducted is an example of the Forest Service weakening the NEPA process."

"Logging makes up less than 1 percent of the economy of Southeast Alaska," said Meredith Trainor, Executive Director of the Southeast Alaska Conservation Council, "and yet the Forest Service keeps listing projects that give away our oldest, tallest trees, destroying habitat and viewsheds essential to our region's true economic drivers – recreation, tourism, and commercial fishing, in the process. We want these reckless old-growth logging sales stopped."

"The Trump administration is continuing its attack on the National Environmental Policy Act and our nation's forests and wildlife," said Patrick Lavin, Alaska Policy Advisor at Defenders of Wildlife. "The Prince of Wales sale doubles down on destructive old-growth clearcutting instead of transitioning away from it, as the Forest Service committed to do."

"More industrial-scale clearcutting of old-growth forest will cause even greater restrictions to subsistence hunting and even more loss of habitat for deer, wolves, and other species on Prince of Wales Island," said Earthjustice attorney Tom Waldo. "The public was shut out of the process for this mammoth sale, since the Forest Service approved the project before even deciding where the trees would be cut."

"Prince of Wales Island is a hotspot for endemic plants and animals, but has also been ground zero for decades of old-growth clearcutting," said Dr. Natalie Dawson, executive director at Audubon Alaska. "These destructive forest practices are ecologically devastating and fiscally irrational, costing taxpayers tens of millions annually. This lawsuit seeks to halt those harmful timber sales while also forcing the agency to account for the losses that will occur if timber harvest moves forward." 

"Alaska's old-growth forests are some of the most important and awe-inspiring places on the planet," said Randi Spivak, public lands director at the Center for Biological Diversity. "This destructive logging project will wipe out crucial habitat for rare animals and foul Alaska's pristine streams and rivers. The Forest Service broke the law when it approved cutting thousands of acres of ancient trees. Hopefully the court will agree."

"The Prince of Wales Island timber project would be the largest logging project that we have seen anywhere in our national forests in decades, destroying thousands of acres of irreplaceable old-growth forest in the Tongass National Forest, said Kristen Miller, conservation director at Alaska Wilderness League. "Conserving the Tongass means ensuring confidence in the jobs we already get from the forest, and the common thread behind the success of the recreation, tourism and fishing industries in Southeast is a healthy, vibrant and intact Tongass."
 
Defenders of Wildlife is dedicated to the protection of all native animals and plants in their natural communities. With over 1.8 million members and activists, Defenders of Wildlife is a leading advocate for innovative solutions to safeguard our wildlife heritage for generations to come. For more information, visit defenders.org/newsroom and follow us on Twitter @Defenders.
Media Contact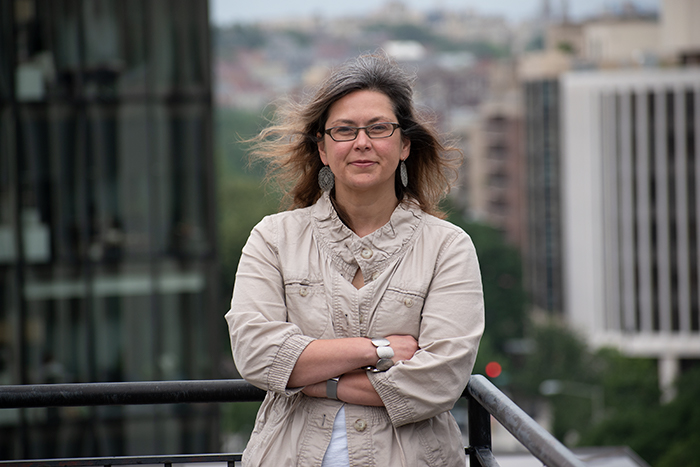 Gwen Dobbs
gdobbs@defenders.org
(202) 772-0269
News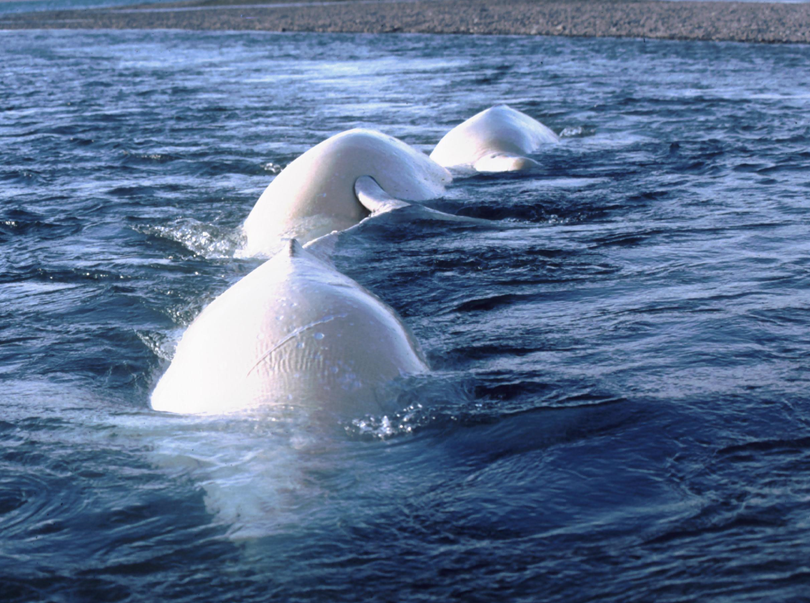 Groups advocating for the protection of Bristol Bay waterways, salmon, and communities applaud the U.S. Army Corps of Engineers decision today to deny a Clean Water Act permit for the proposed Pebble mine.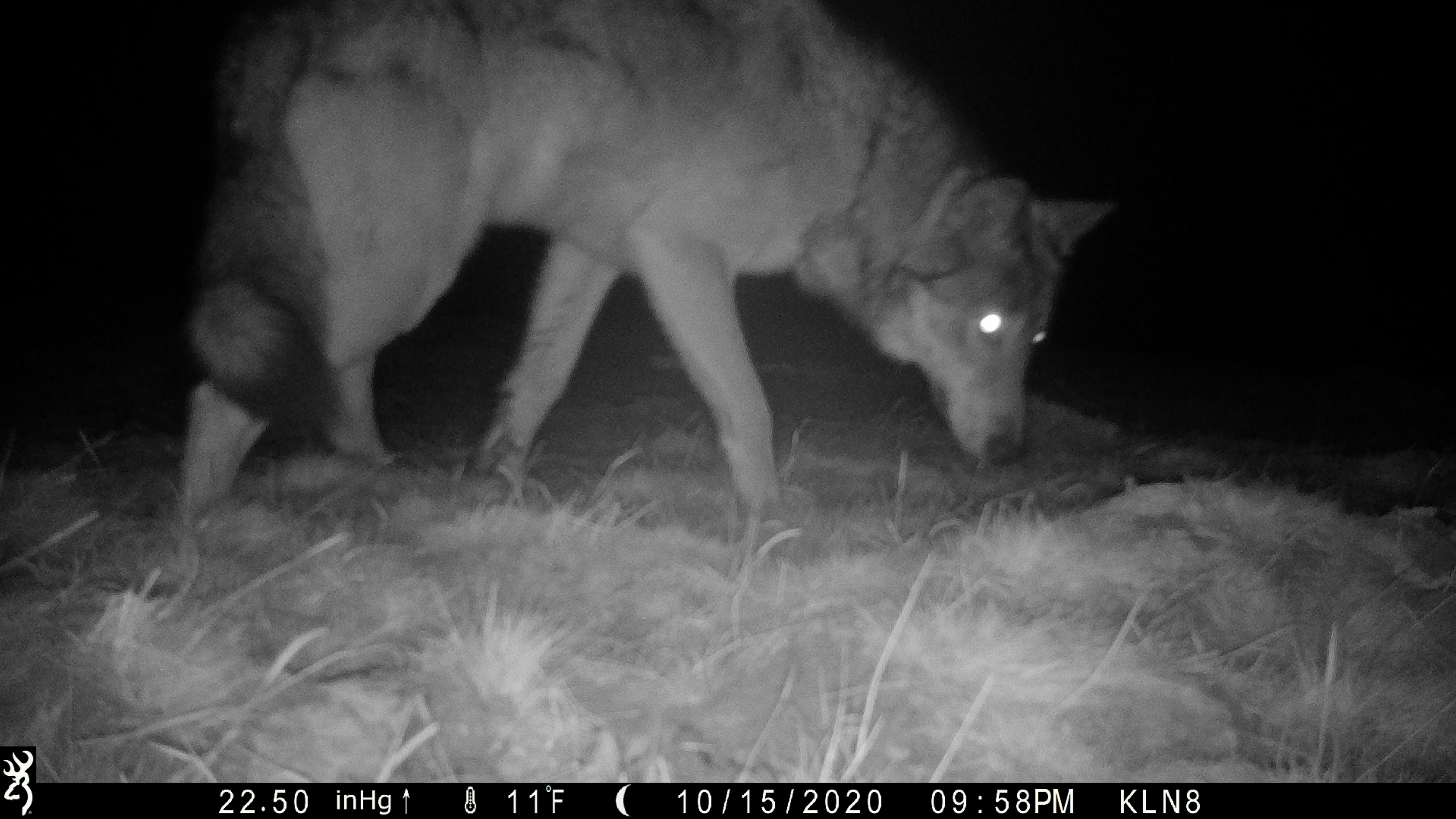 Two gray wolves were captured on film as they played last month in Northwest Colorado, the first documentation in several months of Colorado's first wolf pack in more than 75 years. These rare images were captured by a trail camera set up by Defenders of Wildlife in Moffat County.