"The Okefenokee is one of the last vestiges of true wilderness and biodiversity in the Southeast. Sacrificing its integrity for mining would be inexcusable and short-sighted. The state must deny the permits for this project."

Tweet
In a full-page letter published in the Atlanta Journal-Constitution yesterday, a bipartisan group of eight former Georgia and federal officials, including two cabinet secretaries, spoke out against a proposed titanium mine on the edge of the Okefenokee Swamp. The proposed project, which is being pushed by Alabama-based Twin Pines Minerals LLC., would eventually consume roughly 8,000 acres of land and come within 400 feet of the swamp. 
"The Okefenokee is one of the last vestiges of true wilderness and biodiversity in the Southeast," said Renee Stone, senior vice president for conservation programs and general counsel at Defenders of Wildlife. "Sacrificing its integrity for mining would be inexcusable and short-sighted. The state must deny the permits for this project." 
In the letter, the group cited the lack of "adequate assurances of protection against disastrous impacts" as a key reason they oppose the project. Despite claims from Twin Pines that the mine would cause no damage to the Okefenokee, a U.S. Fish and Wildlife Service hydrological report from last year found that those assertions are undermined by "numerous and substantial" issues. FWS ultimately deemed the predictive capacity of Twin Pines' model to be, "at a minimum, poor to speculative, and at best unknown." The agency continues to warn that operations could permanently damage the entire 438,000-acre ecosystem. 
"The Okefenokee is a beautiful place, rich in history and absolutely brimming with wildlife," said David Lamfrom, Vice President of Regional Programs for the National Parks Conservation Association. "Whether fishing, hiking, birding, kayaking, hunting, or as a photographer, this is yours and it is a place where every Georgian can go with their families to connect with their natural inheritance. Compared to the economic benefit generated by tourism and recreation, this project neither makes dollars nor sense."
The letter also highlights the severe economic impacts the proposed mine could have on the larger region. The Okefenokee National Wildlife Refuge records as many as 700,000 annual visits, which supports 753 permanent local jobs and injects $64.7 million into the local economy. However, surveys have shown 50% of visitors would be less likely to recreate at the Okefenokee if its water quantity were impacted—a likely result from mining activity. "Risking the continued growth of Georgia's recreational tourism economy to mine titanium dioxide—a product commonly used to whiten household paint—defies common sense," said the group.
"There is only one Okefenokee and an open-pit mine on its doorstep is a bad idea. This incredible resource must be protected for future generations to enjoy," said Geoff Haskett, President of the National Wildlife Refuge Association.
Signatories included Secretary of the Interior Bruce Babbitt (Bill Clinton), Secretary of the Treasury Henry M. Paulson, Jr. (George W. Bush), Deputy Secretary of the Interior Lynn Scarlett (George W. Bush), U.S. Fish and Wildlife Service Directors Lynn Greenwalt (Richard Nixon, Gerald Ford, Jimmy Carter), Jamie Rappaport Clark (Bill Clinton), and Steve Williams (George W. Bush), Georgia Wildlife Federation President and CEO Mike Worley, Bobolink Foundation Chairman Wendy Paulson, and Georgia Department of Natural Resources Commissioners Lonice Barrett (Governors Zell Miller, Roy Barnes, Sonny Perdue) and Noel Holcomb (Sonny Perdue).
Background:
American Rivers named the Okefenokee Swamp and St Marys River among America's Most Endangered Rivers of 2020, due to the threat posed by the Twin Pines project. 
As one of the world's largest remaining intact freshwater ecosystems, the Okefenokee National Wildlife Refuge is being considered for potential UNESCO World Heritage Site nomination.
###
Additional Media Contacts: 
Kyle Groetzinger, National Parks Conservation Association, 202-893-3391, kgroetzinger@npca.org 
Jon Andrew, National Wildlife Refuge Association, 941-961-3698, jandrew@refugeassociation.org
Since 1919, the nonpartisan National Parks Conservation Association (NPCA) has been the leading voice in safeguarding our national parks. NPCA and its nearly 1.6 million members and supporters work together to protect and preserve our nation's most iconic and inspirational places for future generations. For more information, visit www.npca.org.
The National Wildlife Refuge Association is exclusively focused on protecting and promoting the 850 million-acre National Wildlife Refuge System, the world's largest network of lands and waters set aside for wildlife conservation.  Founded in 1975, the Refuge Association's mission is to conserve America's wildlife for future generations through programs that protect, enhance and expand the National Wildlife Refuge System and the landscapes beyond its boundaries.
Defenders of Wildlife is celebrating 75 years of protecting all native animals and plants in their natural communities. With a nationwide network of nearly 2.2 million members and activists, Defenders of Wildlife is a leading advocate for innovative solutions to safeguard our wildlife heritage for generations to come. For more information, visit defenders.org/newsroom and follow us on Twitter @Defenders.
News
Image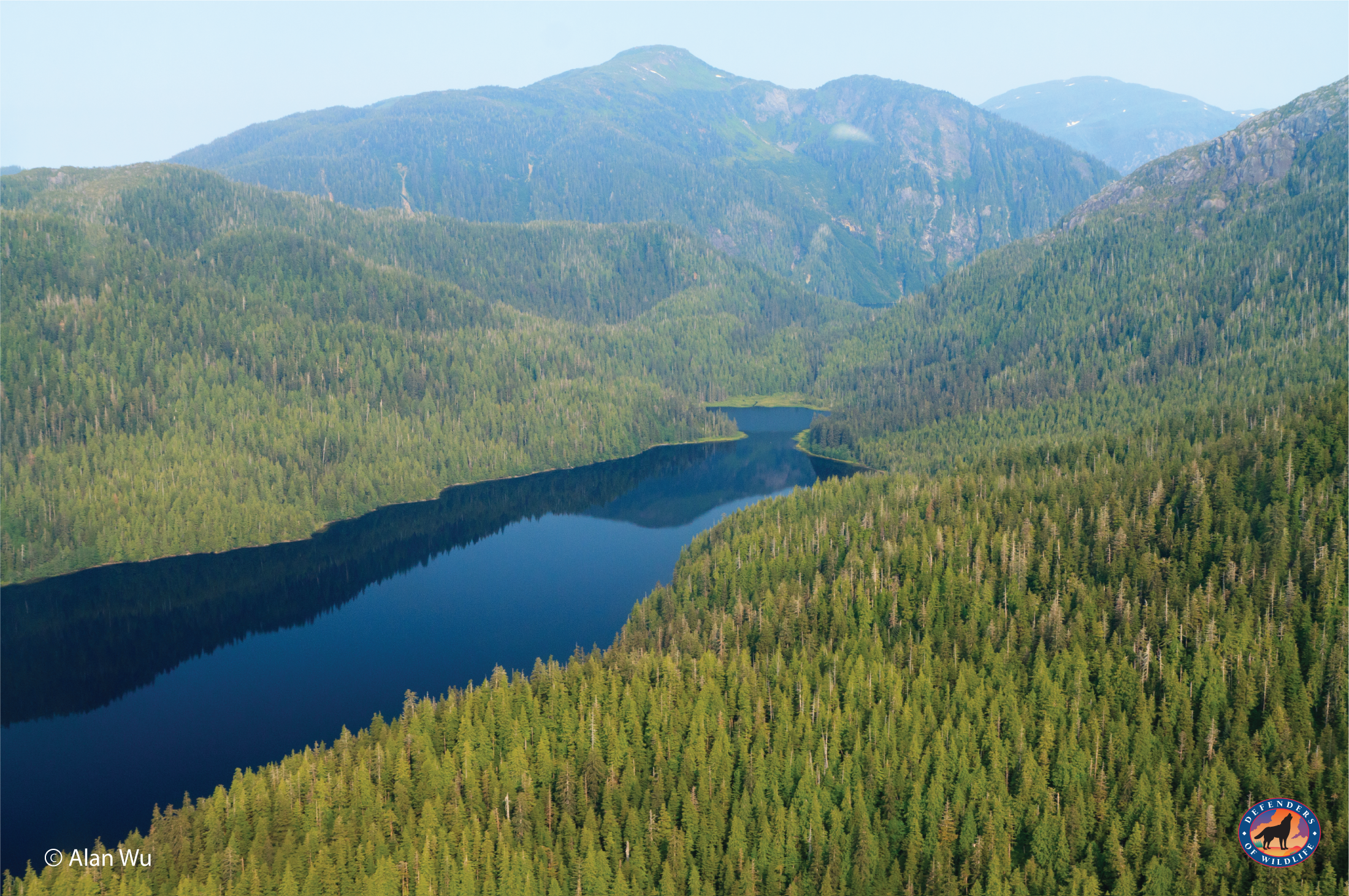 Today, the U.S. Department of Agriculture reinstated the national Roadless Area Conservation Rule in the Tongass National Forest in Southeast Alaska. The move restricts development on roughly 9.3 million acres in North America's largest temperate rainforest.
Image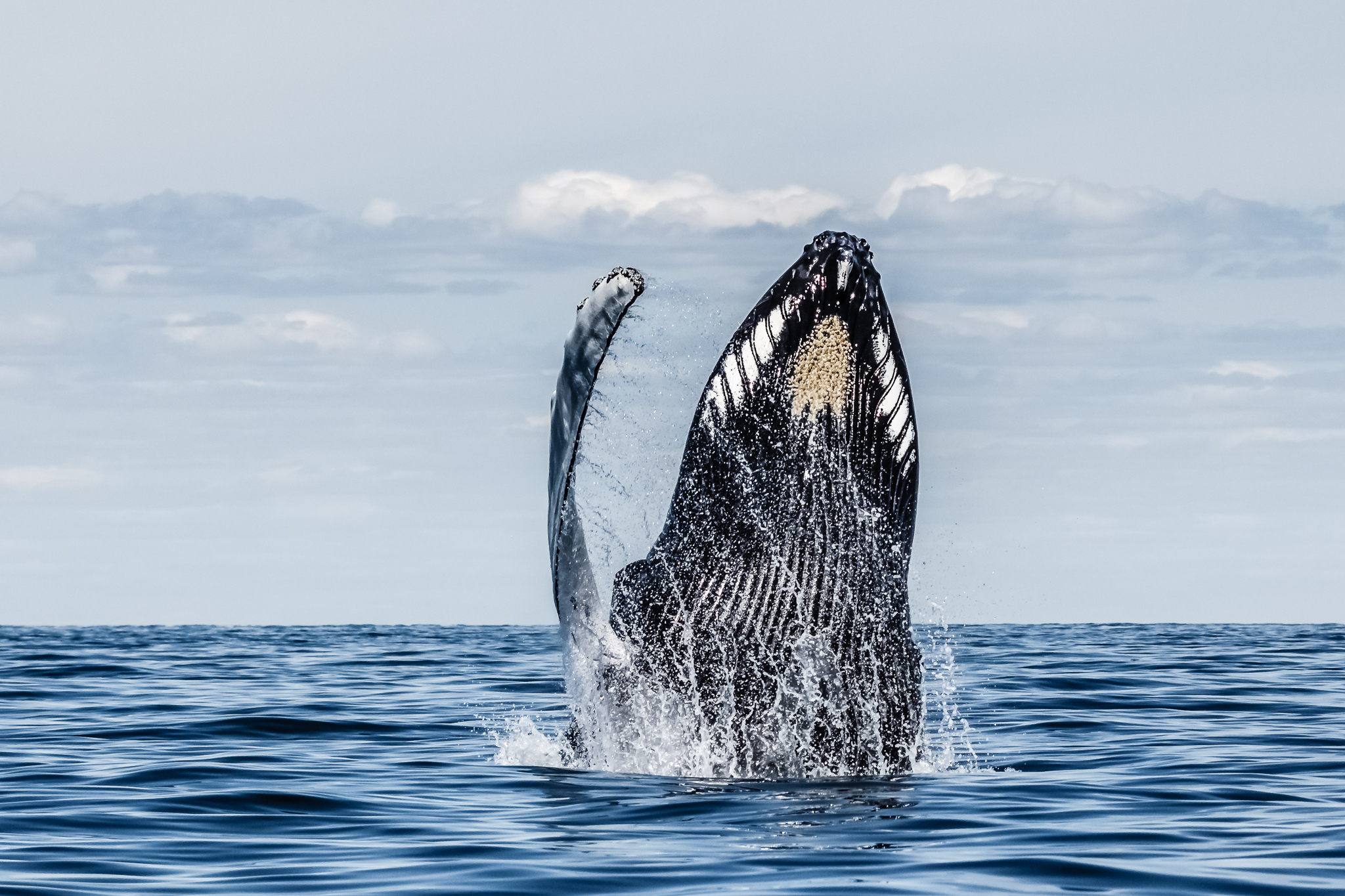 On a cold winter beach in New Jersey, onlookers huddled around a 30-foot dead humpback whale lying on the sand. This was one of more than a dozen whales that have washed up on beaches along the U.S. East Coast since the beginning of December 2022. Five of these whales washed up in New Jersey, two in New York and others on the coasts of states from Maine to Florida. A total of 178 humpback whales have washed up along East Coast beaches since 2016, leading the National Oceanic and Atmospheric Administration to declare an "unusual mortality event." An investigation is underway.