FOR IMMEDIATE RELEASE
CONTACT: Haley McKey, 202-772-0247, hmckey@defenders.org
SECRETARY ZINKE'S MONUMENTALLY MISGUIDED RECOMMENDATIONS
WASHINGTON (August 24, 2017) – Today, Secretary of the Interior Ryan Zinke submitted a report to President Trump that reportedly calls for a reduction in the size and protections of multiple national monuments, but has not released any more information to the public about which monuments are targeted and only issued a press statement and a vague two page summary.
Removing national monument protections would potentially open these areas to resource extraction, logging or fishing. Reducing the size of any national monument would ignore the overwhelming public support for keeping national monument lands and waters intact at their current size and level of protection. Americans submitted 2.8 million public comments urging Secretary Zinke to maintain current safeguards for all 27 monuments subject to review.
President and CEO of Defenders of Wildlife Jamie Rappaport Clark issued the following statement: 
"Secretary Zinke's apparent decision to roll back protections for national monuments and his failure to disclose the details of that decision is monumentally out of touch with the will of the American people. But this report is now at the White House and there is no timetable for its release to the public. We have a right to know how he intends to change monument designations, and which of these special places are at risk. Millions of Americans submitted comments imploring the Trump administration to safeguard these lands and the wildlife living within their boundaries.
"The lands and waters designated and protected as national monuments support thousands of species of plants and animals. Wolves, mule deer, bald eagles, bighorn sheep and thousands of other species thrive on landscapes under national monument protection. Marine monuments protect endangered sea turtles, right whales and dozens of species of imperiled coral.
"Shrinking national monuments and eliminating safeguards for these public lands and waters ignores more than a hundred years of presidential commitments to protect America's special places. Secretary Zinke often invokes Teddy Roosevelt as his role model, but President Roosevelt protected our natural heritage; he would never have recommended shrinking any of them. We urge President Trump to responsibly honor our nation's conservation values and leave these designations intact.
"Defenders of Wildlife will fight to retain protections for the lands and waters designated as national monuments to ensure that they are conserved for future generations. We stand with the 2.8 million Americans who have called on the president to protect our irreplaceable national monuments."
Background
Visit Defenders of Wildlife's national monuments resources page here. 

The Antiquities Act of 1906, the federal law that empowers the president to designate national monuments through public proclamation, marked its 111th anniversary this year. For more than a century, presidents have carefully implemented this law to preserve environmental, scientific, historic and cultural values on public lands and waters for all Americans.

No president has ever revoked a monument designation made by a predecessor; only Congress has revoked a monument's status, and only in limited circumstances. Previous presidents, including Woodrow Wilson and Howard Taft, did reduce the size of monuments, but this hasn't been done since John F. Kennedy and has been prohibited since 1976. Congress has historically designated dozens of national monuments as national parks.

President Trump issued an executive order on April 26, 2017 calling for a "review" of certain national monument designated or expanded since 1996. The Department of the Interior subsequently identified 27 terrestrial and marine monuments for review in accordance with the president's direction.
Monuments and Wildlife Habitat: Examples
Basin and Range National Monument in Nevada is one of the largest ecologically intact landscapes in the Great Basin region, and provides habitat connectivity and migration corridors for a large variety of species including desert bighorn sheep, elk, mule deer, and mountain lions.
Giant Sequoia National Monument in California covers a large elevation range, and therefore many different climate zones. This supports a diversity of habitat types and wildlife species. The monument hosts an incredible 50 percent of all giant sequoia trees, which can live more than 3,200 years.
Gold Butte National Monument in Nevada is an incredibly valuable corridor for large species such as the bighorn sheep and mountain lion. Analysis has shown the monument is highly resilient to climate change and contains critical habitat for the threatened Mojave desert tortoise.
Bears Ears National Monument in Utah is of great conservation value to many fish, wildlife and plants. More than 15 species of bat can be found throughout the monument and topographic features such as rock depressions collect scarce rainfall to provide habitat for numerous aquatic species. Bears Ears is world-renowned for its prized elk population and is also home to mule deer and bighorn sheep. The area's diversity of soils and rich microenvironments provide for a great diversity of vegetation that sustains dozens of species of birds, mammals, reptiles and amphibians.
Cascade Siskiyou National Monument in Oregon and California is unique in that it was expressly established to conserve biological diversity. The monument area is a fusion of three different ecoregions, characterized by varying elevations and moisture regimes, and supporting a broad range of species and habitat types. Ongoing research has already discovered 135 species of butterfly that use the monument.
Mojave Trails National Monument in California is an awe-inspiring landscape featuring spectacular mountain ranges, sand dunes, lava flows and broad desert basins. Numerous, unique wildlife species have adapted to this hot and dry climate, including the federally threatened desert tortoise and desert kit fox.
Papahānaumokuākea Marine National Monument in northwest Hawai'i is one of the most biologically diverse places on earth and supports provides habitat for more than 7,000 marine species. New species are still being discovered in this expanse of islands, reefs and deep water environments.
Over 200 bird species are found within the Sonoran Desert National Monument, which also supports the federally threatened desert tortoise, desert bighorn sheep, mule deer, mountain lions and gray fox. The monument helps preserve core habitat in what is considered the most biologically diverse of the North American deserts.
###
Defenders of Wildlife is dedicated to the protection of all native animals and plants in their natural communities. With nearly 1.2 million members and activists, Defenders of Wildlife is a leading advocate for innovative solutions to safeguard our wildlife heritage for generations to come. For more information, visit Newsroom.Defenders.org and follow us on Twitter @DefendersNews.
Defenders of Wildlife is dedicated to the protection of all native animals and plants in their natural communities. With over 1.8 million members and activists, Defenders of Wildlife is a leading advocate for innovative solutions to safeguard our wildlife heritage for generations to come. For more information, visit defenders.org/newsroom and follow us on Twitter @Defenders.
News
Senate Bill 1 (SB 1), the California Environmental, Public Health and Worker's Defense Act of 2019, was authored by Senator Toni Atkins. SB 1 is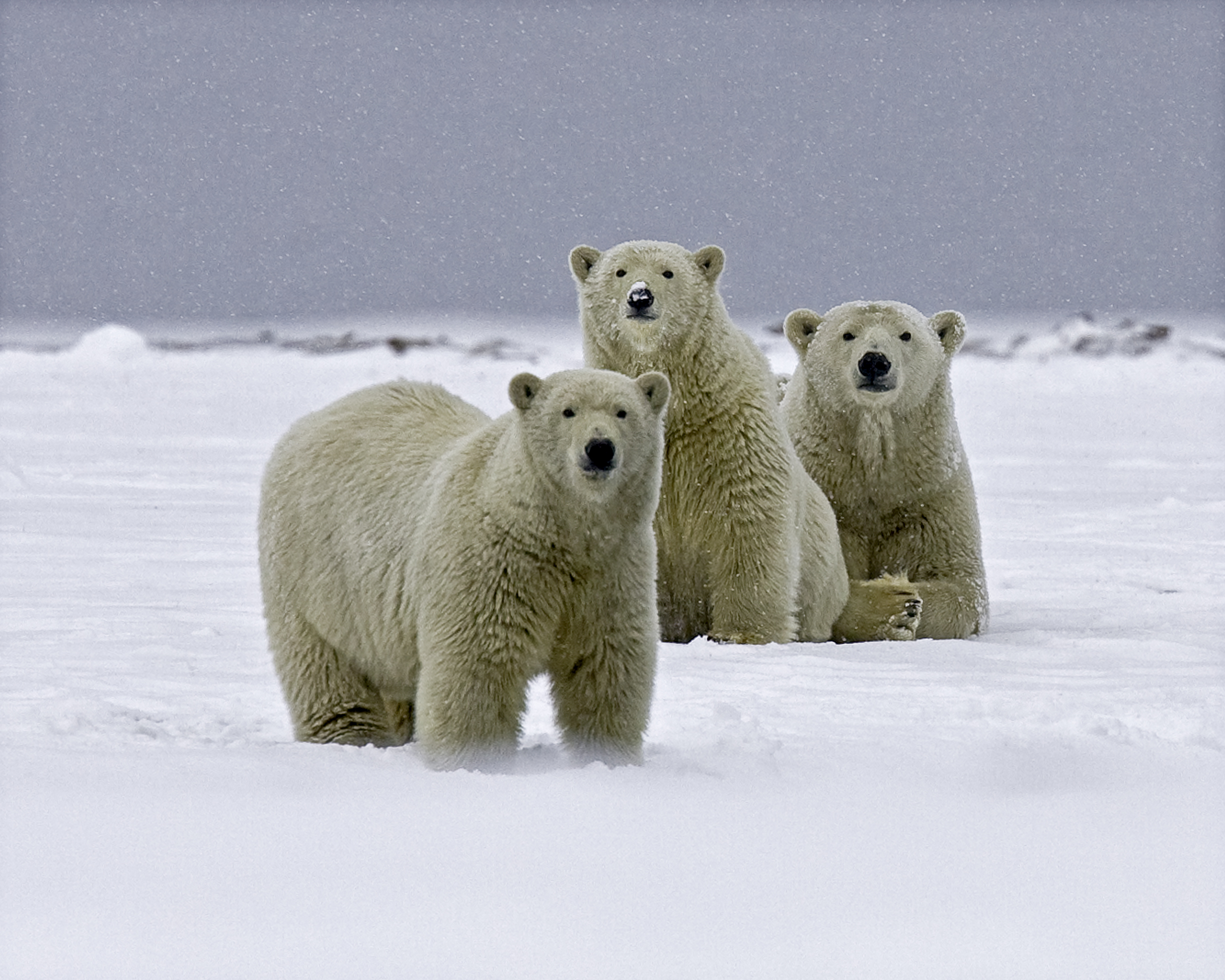 Today in a historic vote, the U.S. House of Representatives passed (225-193) the Arctic Cultural and Coastal Plain Protection Act, bipartisan legislation that would halt the Trump administration in its efforts to pursue oil drilling in the Arctic National Wildlife Refuge.