Image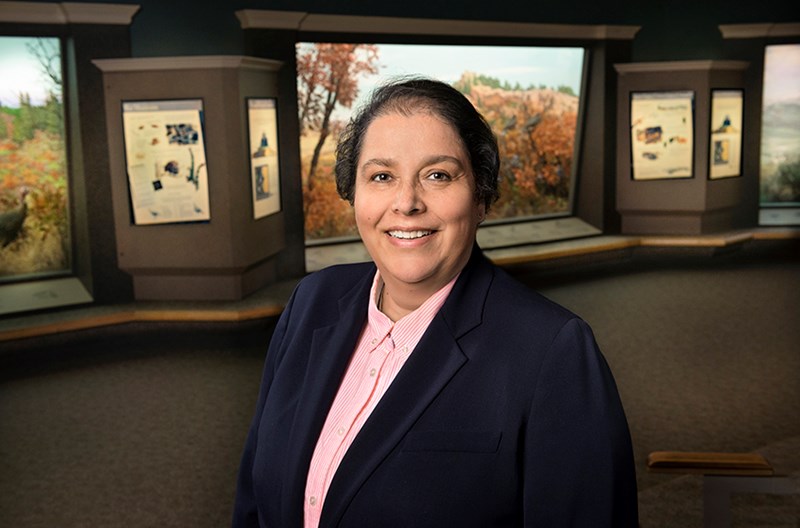 Dr. Gabriela Chavarria
Dr. Chavarria is vice president and chief curator of the Science Division at the Denver Museum of Nature & Science. Prior to joining the museum, she was senior science advisor to the Director and forensic science branch chief at the U.S. Fish and Wildlife Service Forensics Laboratory in Ashland, Oregon. She spent many years bringing science and advocacy expertise to positions at Defenders of Wildlife, National Fish and Wildlife Foundation, National Wildlife Federation, and Natural Resource Defense Council.
Dr. Chavarria's research is focused on the role of native bee species in local ecosystems and the impact of urban honeybees on the conservation of native plants and bees. She is a certified wildlife forensic scientist with a focus on the illegal trafficking of tropical hardwoods. She has also done conservation policy work focusing on endangered species and landscape conservation, both nationally and internationally.
Dr. Chavarria is a board member and science advisor to Defenders of Wildlife. She earned her bachelor's degree in biology from the National University of Mexico and her master's and doctorate in organismic and evolutionary biology from Harvard University.
Dr. Gabriela Chavarria's Latest Posts