Sea Otter Awareness Week
September 18 - 24, 2022
20th Anniversary
Annually, throughout the last full week of September, we celebrate sea otters during Sea Otter Awareness Week. We encourage zoological and educational institutions, governmental agencies and communities to plan and undertake events that highlight sea otters. These activities include sharing stories, disseminating science and generating media that inspire a deeper awareness of these unique marine mammals, their ecological importance and the many challenges they face.
Path to Coexistence
This year's theme reflects the challenge of managing human uses to sustain wildlife and habitat diversity. Coexisting with nature supports the health and resilience of all life.
"Simply put — coexistence is helping people share the landscape with wildlife and using innovative tools to reduce the conflicts that often occur with wildlife in their natural habitats."
~ Defenders of Wildlife
Coexistence reflects a state where humans and wildlife adapt to living within shared landscapes, with minimal and tolerable costs to both. We cannot eliminate all human-wildlife conflicts and impacts. Still, we can reduce them and gain an awareness that coastal wildlife like the sea otter imparts significant value to the health and stability of nearshore ecosystems. We must remain mindful that when we harm nature, we harm ourselves. Many paths stretch before us that we will travel with the passage of time. Only time will tell whether we opted for a path to coexistence.
Heather Barrett designed another great logo this year. Within the image, discreet elements from the sea otter's habitat blend into the picture. (Here's an I Spy version of the logo for kids to search and color.) Heather placed tiny human silhouettes in the background to indicate our presence in the system at a safe distance from sensitive wildlife.
Image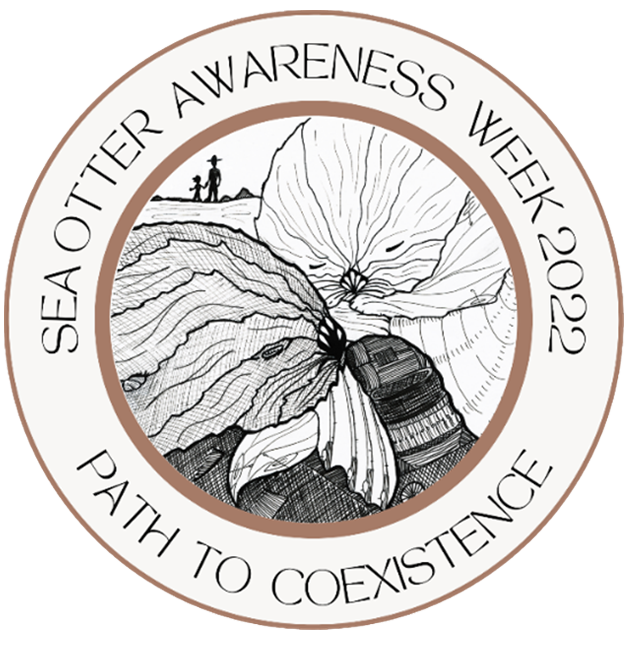 Events Calendar
Also follow our hashtags:
Image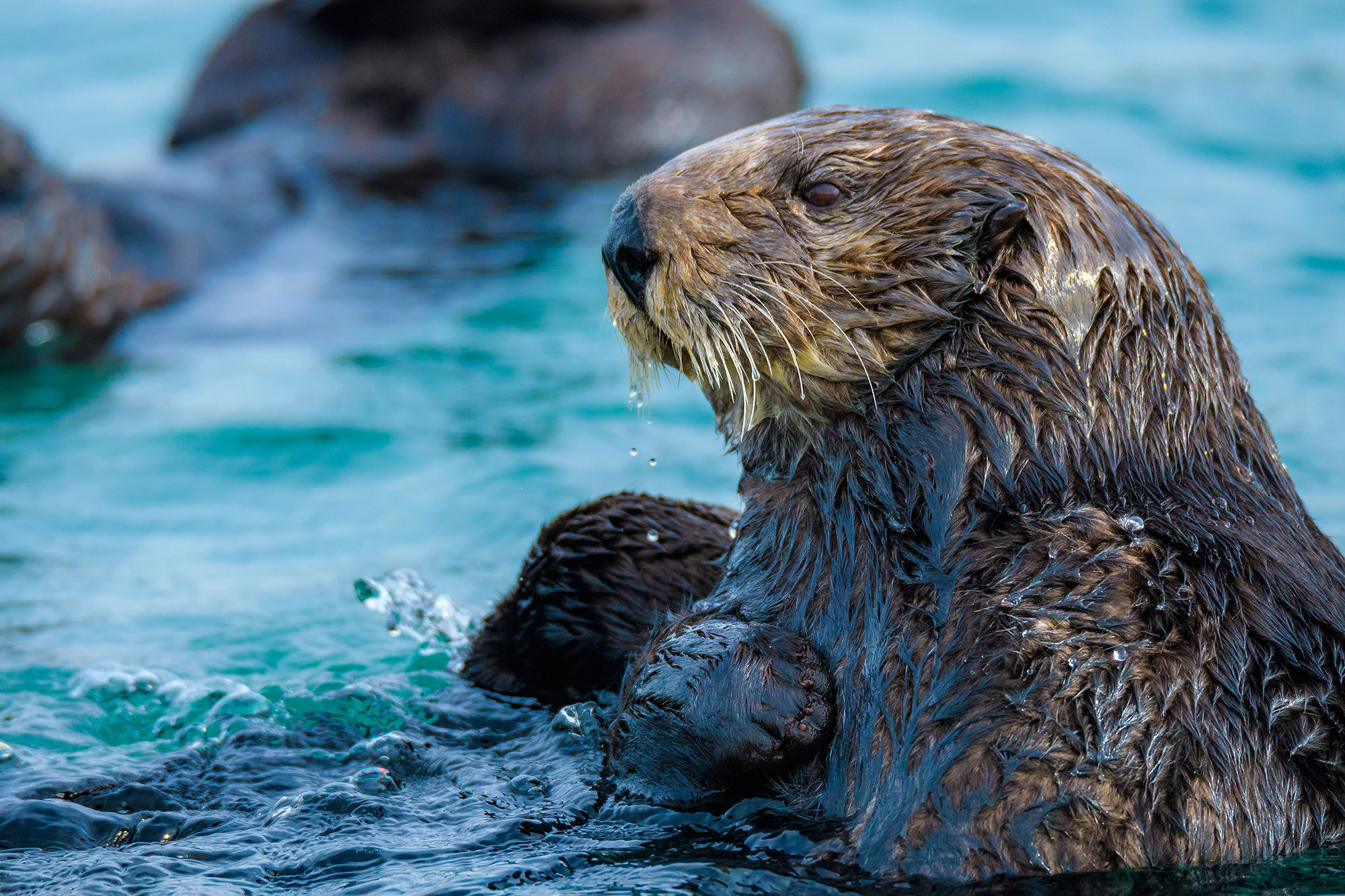 Joshua Asel
California Resolution
In June 2022, the California Legislature recognized the 20th anniversary of Sea Otter Awareness Week with Assembly Concurrent Resolution 169.
Image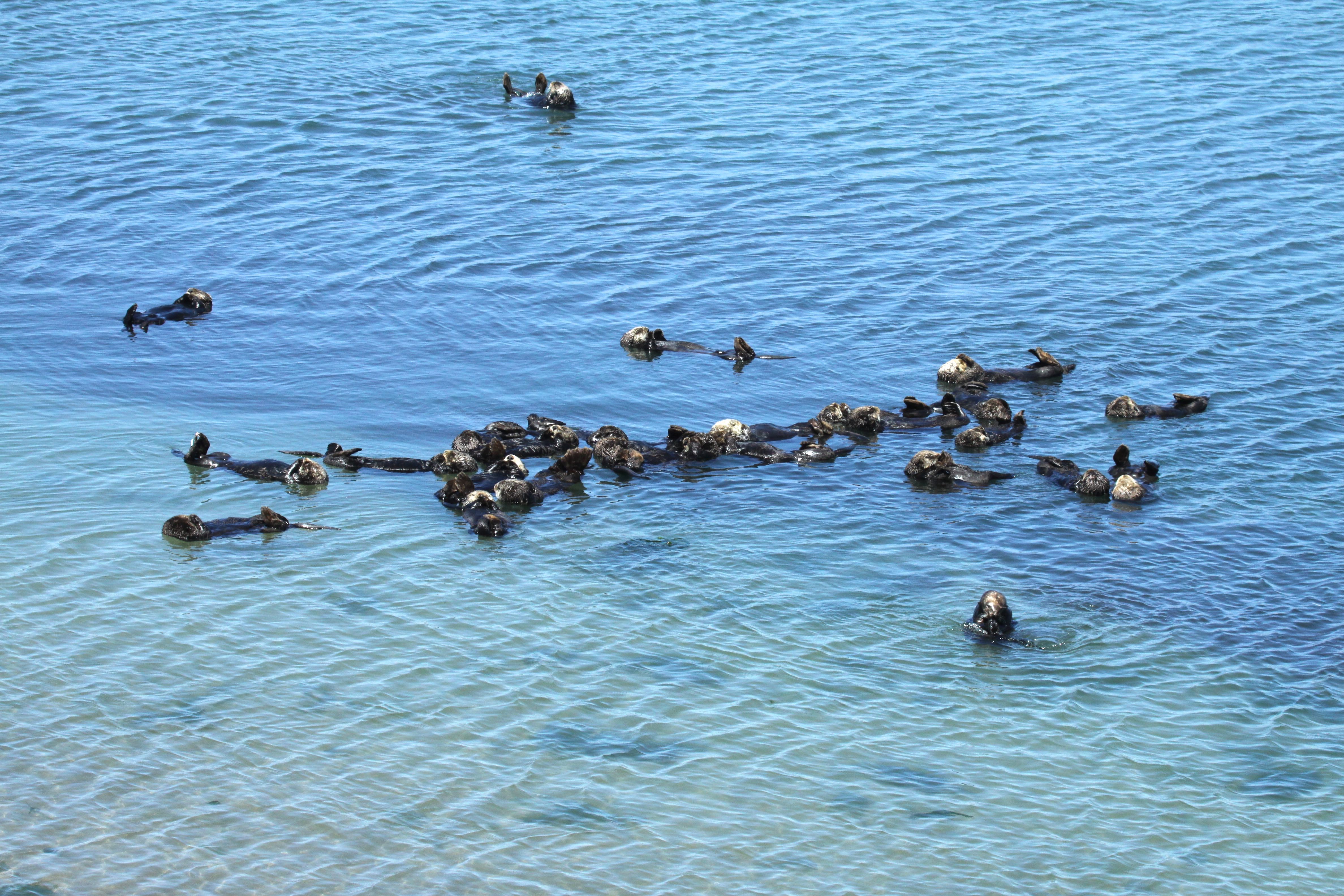 Lilian Carswell/USFWS
Check out these Live Otter Cameras all year!
Sea Otter Awareness Week is organized and sponsored by Defenders of Wildlife, Sea Otter Savvy, California Department of Parks and Recreation and the Monterey Bay Aquarium.
Image