Sea Otter Awareness Week
20th Anniversary
September 18 - 24, 2022
Annually, throughout the last week of September, we celebrate sea otters during Sea Otter Awareness Week. We encourage zoological and educational institutions, governmental agencies and communities to plan and undertake events that highlight sea otters. These activities include sharing stories, disseminating science and generating media that inspire a deeper awareness of these unique marine mammals, their ecological importance and the many challenges they face.
Events Calendar
Check back soon for more events!
Image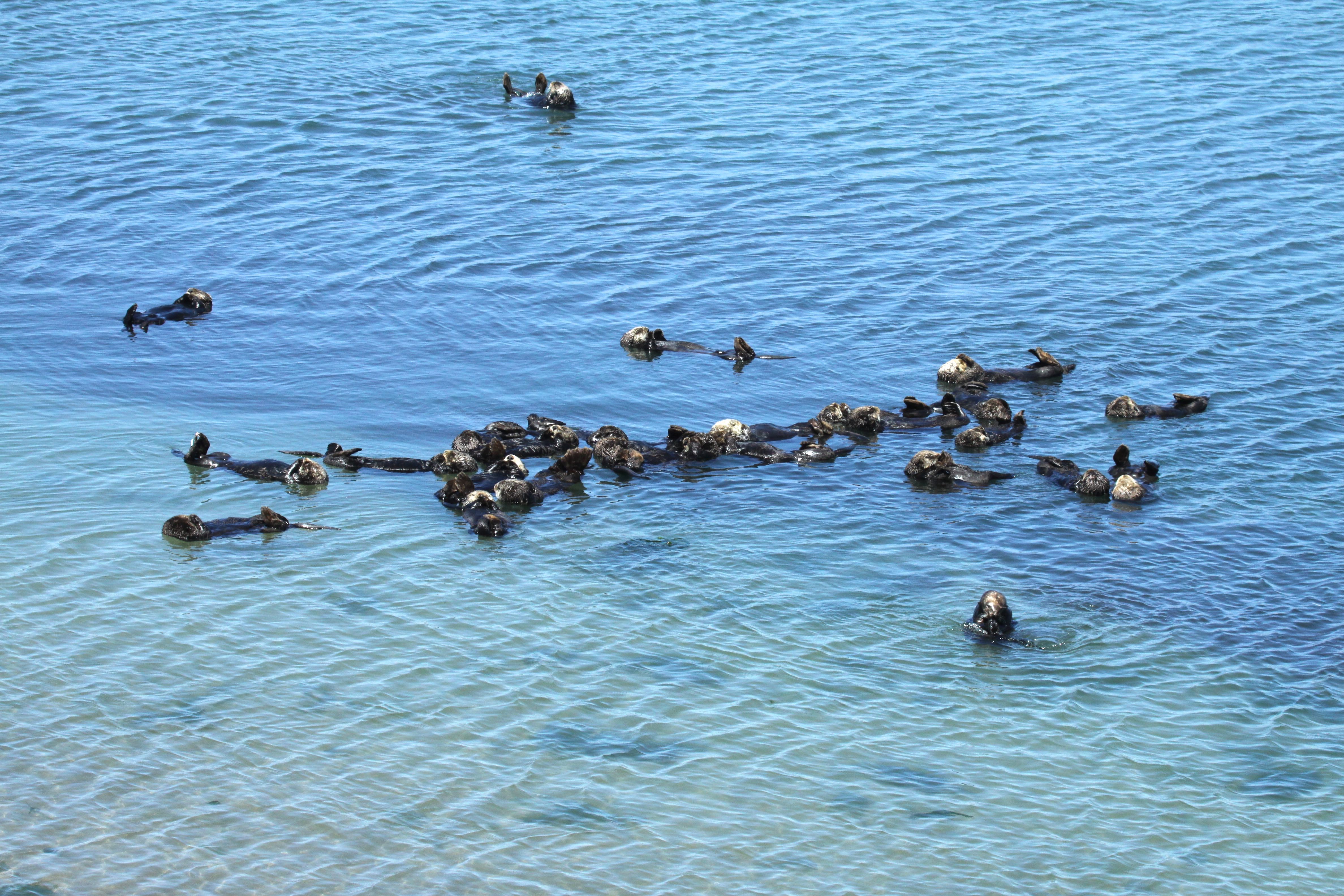 Image Credit
Lilian Carswell/USFWS
All Year, Check Out These Sea Otter Cams!
Last year's theme followed the idea of the sea otter's ecosystem as a mosaic in which the removal of key elements or damage to the system's structure would render the ecological picture incomplete.
A mosaic relies on each piece of tile to contribute to a complete image. Similarly, a thousand tiny elements must coexist to form an ecosystem. Removing pieces from a mosaic equates to losing vital components of an ecosystem. As more parts are removed, the value of the art or the ecosystem diminishes.
Sea otters float in nearshore waters like gems or chips of porcelain, and when they vanish, those waters lose their luster. We have the power and the obligation to curate the natural world like fine art, but managing complex biological systems takes care and planning and good intentions. As we celebrate sea otters, let's also remember the worth of each portion of the living mosaic where they reside, and let's take care of it.
The banner image for Sea Otter Awareness Week 2021 derived from a mural called "Otters' Delight," created and installed by mosaic artist Juan Lopez at Montclair Elementary School in Oakland, CA. Unveiled in June 2015, the 25-foot-long mural depicts two sea otters diving in a vibrant kelp forest. Please visit Juan's website to see more of his incredible work!
Sea Otter Awareness Week is organized and sponsored by Defenders of Wildlife, Sea Otter Savvy and California Department of Parks and Recreation.
Image