Less than 24 hours after the Washington Post reported on the numerous unfilled positions in the Trump administration, the president tweeted that he was nominating David Bernhardt to serve as Secretary of the Interior, a position vacated in January by Ryan Zinke.
We weren't sad to see Secretary Zinke go, but he had help in executing his pro-industry schemes at Interior, in the form of then-Deputy Secretary David Bernhardt. We have made it clear publicly that we oppose Bernhardt's nomination and we hope that the Senate rejects him. We are deeply concerned that Mr. Bernhardt will be an even worse Secretary than Ryan Zinke: he's even more conflicted and less committed to the Department's mission than his predecessor. A former lobbyist with strong ties to Big Oil and Big Ag, Mr. Bernhardt has so many conflicts of interest that he likely needs to carry a crib sheet to remember them all. One of the best examples of how Bernhardt's conflicts have impacted wildlife during his tenure as Deputy Secretary is his extensive intervention in changing a long-standing Interior Department legal opinion protecting migratory birds.
Defenders has been outspoken about the terrible direction that the Interior Department has taken since the beginning of the Trump administration. In October 2017, Defenders took a red pen to then-Secretary Zinke's "Top 10 Priorities" for the department and called the public to action to defend against the Secretary's agenda for wildlife and our public lands and waters.
And while we have little hope that a "Secretary" Bernhardt, if confirmed, would reverse course on current policies, it is our duty to speak out for wildlife, our public lands, and a livable climate. Following are Trump administration rollbacks on natural resources protection that should be unrolled, Interior Department proposals that should be forgotten, development projects that should be abandoned, and policies that should be reinstated:
The Endangered Species Act, Migratory Bird Treaty Act, and Marine Mammal Protection Act are instrumental in protecting imperiled and vulnerable species. And they're not "burdensome to development." These laws also enjoy overwhelming public support. Success stories like the American alligator, bald eagle, California condor, Florida manatee, humpback whale, and Mexican gray wolf showcase just some of the benefits of these landmark conservation laws. We'll not tolerate rolling back, ignoring, skirting, streamlining, or flat out dismantling these laws. Any proposals to do so should be trashed. Immediately.
Energy dominance on public lands has got to go. Fossil fuel leases are being sold for the minimum bid of $2 per acre. The administration has not conducted proper planning for oil and gas development in most instances. Impacts haven't been assessed. The president's energy dominance agenda on our public lands and waters is detrimental to both our natural resources and our climate. It's also especially harmful to wildlife. As the Interior Department hurries to authorize drilling in the Arctic National Wildlife Refuge, polar bears and other arctic wildlife could be bombarded by seismic testing, offshore drilling, increased shipping, increasing temperatures, and habitat destruction. As Teddy Roosevelt said, we should be leaving our public lands better for each succeeding generation.
National monuments were protected for good reason. Presidentially proclaimed monuments protect wondrous historic, cultural, and scientific resources on public lands and waters that are also immensely important to wildlife conservation. Bears Ears and Grand Staircase-Escalante national monuments should be restored with all of their originally designated land and any other proposals threatening national monuments, like opening Rose Atoll or Northeast Canyons and Seamounts marine national monuments to fishing or mineral development, should be abandoned. Many of America's most beloved national parks were originally protected as national monuments. Rather than downsize or downgrade protections, the new Secretary of the Interior should be working with Congress to convert these designations to national parks, wildlife refuges, and preserves.
Wildlife refuges are not construction sites. Lower Rio Grande Valley National Wildlife Refuge in Texas and Izembek National Wildlife Refuge in Alaska were protected for their wildlife and wilderness values, not so they could become part of the border wall or a seafood shipping route. The new secretary should immediately cease efforts to plow a road through Izembek and should oppose construction of new border barrier through Lower Rio Grande Valley.
Refuges also are not canned hunting grounds. Baiting bears with donuts soaked in bacon grease, shooting caribou from boats as they swim across streams, and shooting wolves and pups in their dens aren't very sporting. But Congress appears to support such egregious practices on national wildlife refuges in Alaska, and the administration is now seeking to allow the same on Alaska national preserves to support the state's goal of artificially increasing populations of game species.
Climate change is real. And it's dangerous. And it's here. We need to heed the warnings and manage our natural resources accordingly. The new Secretary should reinstate the numerous climate adaptation planning requirements, greenhouse gas reduction goals, and other climate policies that Secretary Zinke suspended or rescinded. Recent, climate-driven hurricanes and wildfires have had devastating effects on human and natural communities, costing the American economy billions of dollars. Interior needs to reengage and lead on this critical issue to help prepare wildlife and habitats for the increasing effects of climate change.
Surround yourself with people smarter than you…who have actual, relevant experience. Secretary Zinke created the International Wildlife Conservation Council after disbanding the U.S. Advisory Council on Wildlife Trafficking, replacing an expert task force on the critical issue of illegal international wildlife trade with an entity entirely comprised of big-game hunters and representatives of the firearms and ammunition industries. When almost all of the National Park Service Advisory Board resigned in frustration last year after Secretary Zinke refused to meet with them, he waited a year and then filled the board with his own appointees — mostly current or retired business executives, not public lands and natural resource specialists. The former secretary even appointed one of his high school football teammates, an individual with no scientific expertise, in charge of reviewing all the Interior Department's significant science grants. Let's stop with the cronyism and put knowledgeable, committed public servants back in charge of managing and conserving our natural resources.
Resume grizzly bear restoration in the North Cascades. One of Secretary Zinke's few positive conservation initiatives was his stated commitment to restoring grizzly bears to the North Cascades in Washington. In March, Zinke committed the U.S. Fish and Wildlife Service to finalizing a plan for bear reintroduction before the end of the summer, but the entire process came to a standstill after a "stop work" order. Strong and clear public and scientific support show grizzly recovery is the right thing to do.
Increasing funding for wildlife conservation and public lands management is a great idea. But let's make sure the funding is sourced responsibly. Secretary Zinke proposed directing revenue from new (not even existing) oil and gas development to fix bathrooms and boardwalks in our national parks. If we're going to engage communities in the outdoors on public lands reserved for conservation, it's both counter-intuitive and damaging to support them from such a detrimental source. And, while we're considering ways to increase budgets for wildlife and natural resource programs, dramatically increasing survival and recovery funding for federally protected species should be at the top of the list.
Wildlife corridors and habitat connectivity are important for all species. Not just three popular game species, as Secretary Zinke originally proposed. The administration should build off the newly introduced Wildlife Corridors Conservation Act of 2018 to establish new initiatives to protect wildlife corridors for grizzly bears, wolves, monarch butterflies, and any other species that need to migrate or move across the landscape.
---
Regardless of whether Mr. Bernhardt is confirmed by the Senate as Secretary of the Interior, Defenders will continue actively speaking out and exposing his decisions that are harmful to our wildlife and wild places. We will work tirelessly to expose Mr. Bernhardt's conflicts, and hope that he will abandon some of the regressive efforts he previously spearheaded from behind the scenes.
Author(s)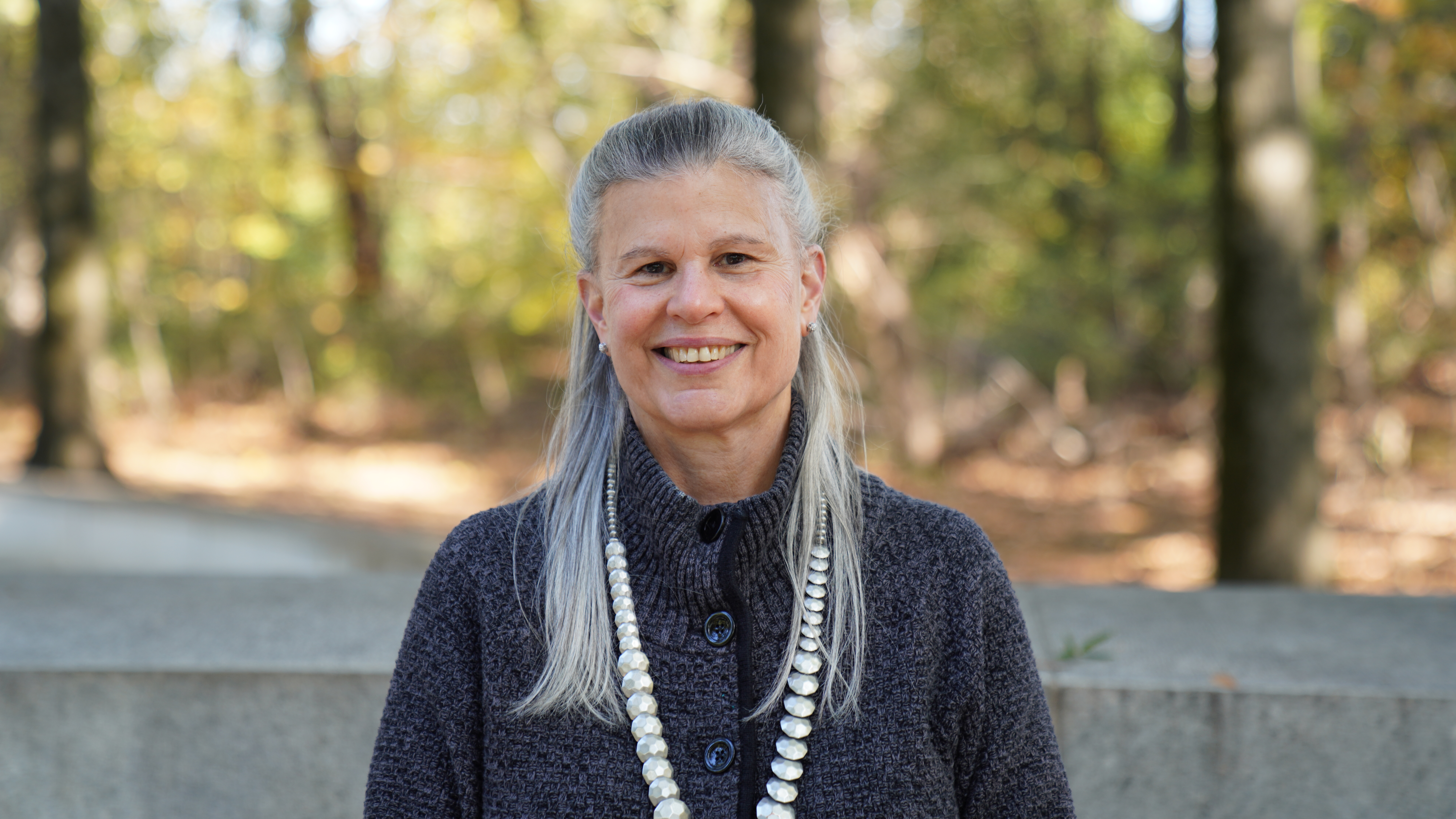 Jamie Rappaport Clark's lifelong commitment to wildlife and conservation led her to choose a career in wildlife biology. She has been with Defenders of Wildlife since February 2004 and took the reins as president and CEO in 2011.