A famous conservationist once said that, "when they win, it's forever. When we win, it's merely a stay of execution."
That person was one of the 20th century's most influential environmentalists, David Brower. As the director of the Sierra Club for almost two decades, Brower successfully spearheaded efforts to save the Grand Canyon from a dam-building project; secured protections for Redwood and North Cascades National Parks; and inspired the conservation movement as we know it today. Brower understood that, even with formal protections, few landscapes are truly and permanently safe. Conservationists must often defend and secure wild places more than once.
That is indeed the case for a wildlife haven tucked in the heart of the Southern Appalachian Mountains: Lamar Alexander Rocky Fork State Park in Unicoi County in the far northeast corner of Tennessee.
Although the park was established and "saved" in 2013 — and only narrowly avoided being turned into a housing development — Rocky Fork is facing one of its greatest challenges yet: a massive road-building scheme proposed by the Tennessee Department of Environment and Conservation (TDEC) that would destroy the very qualities the park was established to protect.
Background
At 10,000 acres, Rocky Fork represented one of our last great opportunities — a chance to secure for future generations an undeveloped wilderness that's home to dozens of imperiled species. Fortunately, several conservation organizations fought to secure the property and, in 2008, The Conservation Fund (TCF) purchased 7,387 acres and the US Forest Service (USFS) purchased 2,237 acres. TCF then sold pieces to USFS until approximately 8,000 acres had been added to Cherokee National Forest and approximately 2,000 was sold to Tennessee for the park, which was recently renamed Lamar Alexander Rocky Fork State Park, in honor of US Senator Alexander, a champion of conservation.
As it exists today, the park has a single, narrow, paved one-lane road, 16 feet wide and wedged between Rocky Fork Creek and the mountainside. That road ends at a small gravel parking lot, surrounded by trailheads. With abundant wildlife, some of the region's cleanest water, and unlimited backcountry opportunities, the park was acquired and established to preserve this primitive experience.
To oversee and control development, a Rocky Fork steering committee met on a bi-monthly basis. Dr. Foster Levy of Johnson City, TN, who served on the steering committee for almost two years, said, "all supported the concept of a primitive, low development park. None were in favor of road development within the park. None favored RV sites."
An approximate representation of the path of the proposed road that would begin along Rocky Fork Creek, wind its way up Flint Mountain to a proposed large campground, then continue to a scenic overlook about half way up.
Since then, the state of Tennessee has disregarded that input and offered a disastrous proposal that would destroy both the park's primitive nature and its wildlife habitat.
In November 2018 — after a three-year silence — TDEC announced that it intends to carve a 24-foot wide road through the heart of the park that would wind alongside Rocky Fork Creek and gouge a damaging scar into the slope of Flint Mountain, where a large campground would be developed to presumably accommodate RVs. Due to the steep topography, the road would cost an astounding $23 million — almost four times the cost of acquiring the park land itself — and require motorists to navigate a dangerous 17 percent grade.
According to architect and rural resources planner Taylor Barnhill of Madison County, NC, "Construction of the road is an engineering folly, an extreme waste of taxpayer money, and cannot avoid serious environmental damage!"
Surrounded by Cherokee National Forest — and the recently expanded Sampson Mountain Wilderness — Rocky Fork State Park is nestled within one of the wildest forest cores left on the east coast, and is a haven for backpackers, anglers, and wildlife watchers, all of whom cherish the solitude offered by the area. Should the road be developed, the hard-earned views of unobstructed mountain peaks offered from within the Cherokee National Forest would be tainted by vehicles and the proposed campground.
None, however, stand to lose more than the wildlife that calls Rocky Fork home. The clearing of forest, inevitable sedimentation, and human pollution threaten to ransack the delicate habitat that the park's salamanders, plants, fish, and bats depend upon.
Rocky Fork's Wild Things
From the bottom of Rocky Fork Creek to the highest point of Flint Mountain, Rocky Fork is home to an astounding diversity of species.
Under the slab rocks of Rocky Fork Creek lies an animal half as old as the Appalachian Mountains themselves — the hellbender salamander. Growing up to two feet long, the hellbender is North America's largest salamander as well as one of its most vulnerable. Hellbenders depend upon clean, well-oxygenated water. With the clearing of land for roads and agriculture, sedimentation has already destroyed much of the species' range. If that same development pressure were to invade the park, hellbenders would silently vanish from both within and downstream of the park, as could the native brook trout that also depend on crystal clear water.
Another unique species that makes its living in Rocky Fork is the star-nosed mole. As the only mole species that lives in swamps and marshes, the odd-looking star-nosed mole is an efficient hunter of worms and grubs. Nearly blind, the mole relies upon 22 octopus-like rays on its face, which help it detect prey in its underground world. In Tennessee, the species is uncommon and considered by TDEC to be of special concern.
Rocky Fork's star-nosed moles live in a wetland that abuts the existing gravel parking lot. If TDEC follows through with their proposal, the part of that wetland that houses the mole will be paved over to make way for a large, modern visitor center.
But it's not just moles that would be crushed under the park's visitor center. Synchronous and blue ghost fireflies hatch and put on a dazzling mating display in that same wetland area each year. Thousands of people come from across the region to witness this Southern spectacle. Although no one is quite sure why it happens, one thing is clear: synchronous fireflies are becoming increasingly rare. Only a handful of sites throughout the South reliably enjoy these shows, and Rocky Fork is one of them. Should TDEC develop their proposed visitor center, the populations here would be lost.
Lynn Faust of Knoxville has spent nearly three decades doing firefly research in the Appalachians, authored Fireflies, Glow-worms and Lightning Bugs, and created the system that scientifically predicts the peak of firefly activity in the Smokies each spring. She says, "once earth moving and habitat destruction occur — followed by pavement, buildings, parking, heavy foot traffic and lighting — the populations in this, the most ideal place to showcase the species' displays to the public, would never recover."
Dozens of other animals would also potentially be affected by the proposed development, including the park's iconic peregrine falcons. In fact, within a four-mile radius of the project, there are 45 listed plant and animal species. Of note are the endangered Indiana bat and threatened northern long-eared bat, which both roost in the park, and could be negatively impacted by this new "road to nowhere."
The Alternatives
Fortunately, there are several alternatives available to TDEC.
The state recently purchased an 88-acre lot that adjoins the park, called the Sparks tract. This property could be developed to have visitor and ranger stations, campgrounds, and parking, without spending the tens-of-millions-of-dollars required by the proposed road.
To properly consider this alternatives, TDEC must develop a management plan for the park. The construction of roads and facilities must follow the development of a management plan and adequate public process. To this point, TDEC has considered neither and instead has chosen to bypass the people to expedite construction.
Serious consideration should also be given to the sustainable development of ecotourism opportunities that preserve the integrity of the park, while increasing revenue for surrounding communities. "In its current state, the park has what it takes to attract a huge piece of the global tourism market: ecotourists, who are willing to pay up to three times more for the quality experience that comes from visiting a rustic, biodiverse park," said Frances Figart of Flag Pond, Tenn., a former ecotourism marketing professional. "Unicoi County can derive far greater economic benefit by keeping Rocky Fork underdeveloped and marketing it in a way that no other park in Tennessee can be marketed — as one of the last remaining pristine wildlife refuges in Southern Appalachia."
At a cost of $23 million, the people of Tennessee do not stand to benefit from the state's current proposal — a fact that was made clear during the latest public comment period.
Of the comments that TDEC willingly disclosed to activists who requested them (not to the public at large), 96 percent were opposed to the development of a road. Invariably, Tennesseans and those from neighboring states who frequently drive an hour or more to visit the park advocated for the preservation of Rocky Fork's wild character. Indeed, as four-time Appalachian Trail thru-hiker and Rocky Fork trail builder John Beaudet of Flag Pond, TN, puts it, "Rocky Fork is one of the last remaining pure wilderness areas in our region, definitely a wild place worth saving — again. If there is any place on earth where we do not need another road, it's here."
The legislation that created Tennessee State Parks read, in part, "that every park under the provisions of this act shall be preserved in its natural condition, so far as to be consistent with its human use and safety, and all improvements shall be of such character as not to harm its inherent recreational values." Those who love Appalachian wilderness need to hold TDEC accountable to their stated values.
Only a groundswell of public support will save Rocky Fork and its wildlife.
For more information, explore www.RockyForkJournal.com and the Rocky Fork Facebook page or contact Christian Hunt, Southeast Program Associate, southeastoffice@defenders.org
Author(s)
Image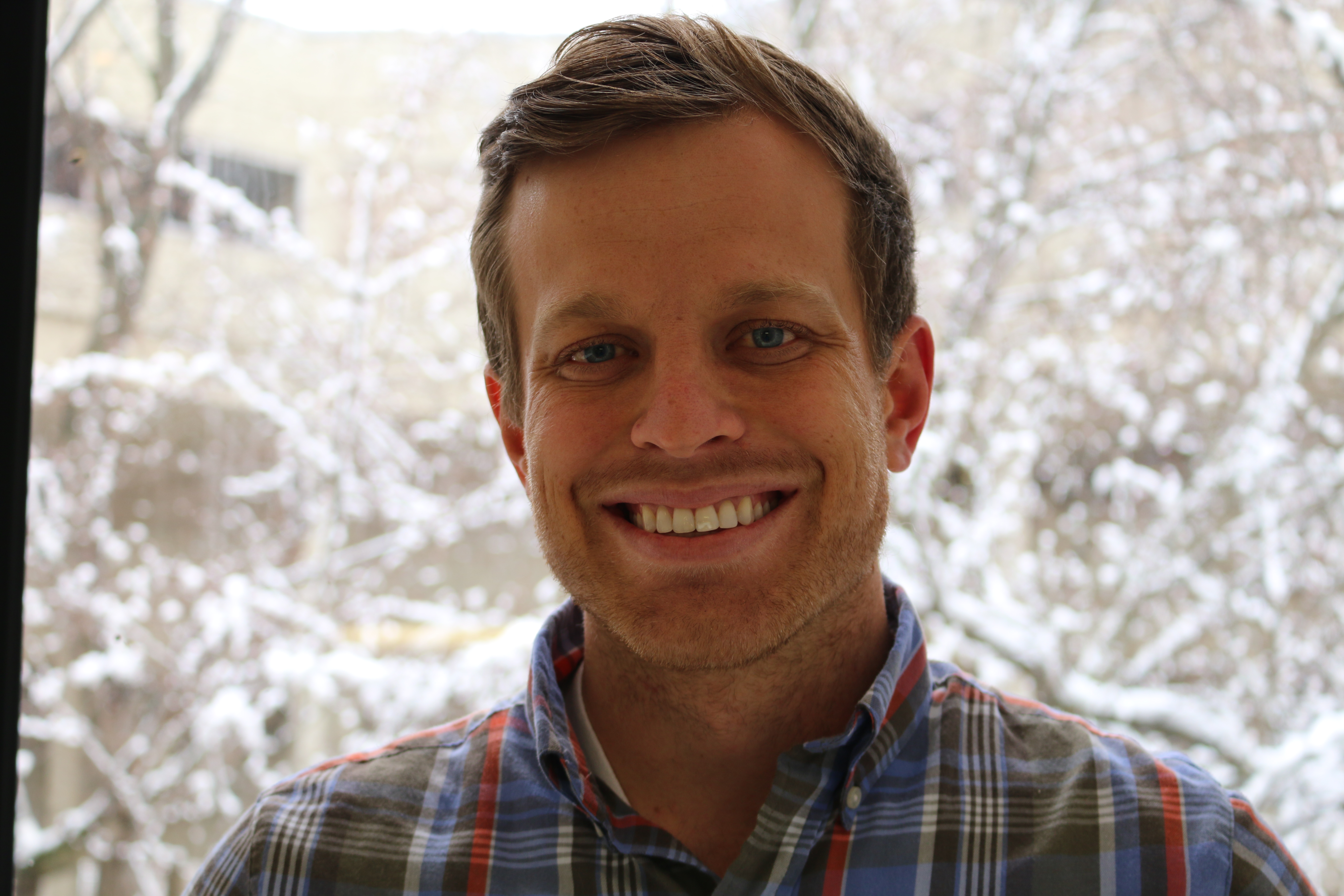 Christian Hunt works to increase habitat protections and advance imperiled species recovery on the lands and waters of the National Wildlife Refuge System by partnering with agency decision-makers, influencing members of Congress, building coalitions, and coordinating community advocacy efforts. 
Image