"This one's going to need some work," lamented Dr. Rebecca Green, as she arrives at one of about 30 very well camouflaged traps set out on the Sierra National Forest south of Yosemite National Park. Her target: the highly imperiled fisher (Pekania pennanti) of California's southern Sierra Nevada.
Dr. Green works with Dr. Kathryn Purcell on the Kings River Fisher Project led by the Pacific Southwest Research Station, the scientific research arm of the U.S. Forest Service here in the Golden State. I've joined Dr. Green and Eric McGregor from Oregon State University to check a handful of traps in the hopes of attaching radio collars to a few more fishers before breeding season begins.
While checking the traps we visited this spring day, I learn that if cedar boughs are placed directly on top of the metal cage in cold conditions, the wet boughs can cause the trap to freeze open. As you can imagine, that significantly reduces the odds of catching a fisher. What increases the chances of catching any of these secretive forest carnivores is baiting the trap with chicken and smearing a nearby tree with an extremely stinky "gland lure" that fishers find irresistible.
As members of the weasel family, fishers are closely related to martens. Generally dark brown in color, fishers have long bodies, short legs and long, bushy tails. Roughly the size of a domestic house cat and ranging in length from 2.5 to 4 feet, fishers in California are usually smaller than their counterparts in the eastern U.S. Females are typically between 3 and 5.5 pounds, while the males weigh in at 5.5 to 13 pounds. With their retractable claws and the ability to rotate their hind feet nearly 180 degrees, fishers are one of the largest animals that can climb down trees head-first. They are also one of the only animals that regularly takes on and eats porcupines in places where those spiny critters occur.
Fishers have been the subject of intense research in the southern Sierra Nevada for many years. This population occurs from Yosemite south to the Kern Plateau and is highly isolated from the nearest fisher population, which resides hundreds of miles away in northwestern California. Fishers here in the southernmost extent of their range in the western U.S. are limited to a narrow elevational band of suitable habitat on the western slope of the southern Sierra. Researchers believe there may be fewer than 300 adult fishers in the southern Sierra Nevada population. These factors led California wildlife officials to protect fishers in the "Southern Sierra Nevada Evolutionarily Significant Unit" as threatened under the California Endangered Species Act in 2016. The U.S. Fish and Wildlife Service is currently considering whether to list the species under the federal Endangered Species Act throughout all or in portions of its West Coast range in the Pacific states. That decision is expected by September of this year.
Defenders weighed in during both the state and federal listing considerations through submitting comments into the official records for both processes and providing verbal testimony to the California Fish and Game Commission. With the southern Sierra population in such a tenuous situation being so isolated and few in numbers, we are particularly pleased with the state listing outcome. We are hopeful that the U.S. Fish and Wildlife Service follows California's lead and protect fishers not only in the southern Sierra but throughout their West Coast range.
The Kings River Fisher Project was initiated in 2007 to better understand fisher ecology and habitat requirements and to address uncertainty around the effects of timber harvest and fuels treatments on fishers and their habitat. After more than a decade of studying the species, researchers have begun to gain insights into what kinds of structures fishers need and use for resting and denning, including large, decadent trees and snags (standing dead trees).
Speaking of standing dead trees, the southern Sierra has experienced a significant tree mortality event over the past few years. The region was struck by a combination of several years of extreme drought and warming temperatures that led to a massive outbreak of native bark beetles. The result of this one-two punch is more than 130 million dead trees in the southern Sierra, and the Sierra National Forest is ground zero for the tree mortality epidemic.
With these rapidly changing landscape conditions, researchers are now particularly interested in whether female fishers are still denning in the same areas after logging projects and/or tree mortality. They also want to know what kind and how much habitat needs to be left after active forest management or tree mortality to still effectively connect habitat patches to meet foraging needs. Dr. Green and her team are putting in long hours to answer those questions, including trying to get as many fishers collared and "on the air" before breeding season as possible.
That's why Defenders' California Program stepped up to contribute funding to help the Pacific Southwest Research Station expedite the purchase and shipping of several GPS-enabled tracking collars that would otherwise have been delayed due to the government shutdown. Time was of the essence and the researchers needed to arrange for the collars to arrive as soon as possible once they could go back to work so they could deploy them prior to the reproductive, or denning, season. During this sensitive denning period, the researchers cease trapping operations for several months to avoid catching pregnant females that are close to giving birth or mother fishers who have kits in a den tree that could be at risk if the mom is kept away from them for too long.
Back on the Kings River Fisher Project, Dr. Green is working on the trap and is summoned on the handheld radio: "We got M-71." Fisher M-71 is a male, who had just been re-captured and fitted with a GPS collar the week before, so the decision was made to release him right away. He's not so leery of the traps since he's still fairly young. He and his brother were orphaned kits that were rescued by researchers after their mom was killed by a mountain lion. Predation is the leading cause of mortality for fishers, especially from mountain lions and bobcats. The orphaned brothers were released back into the wild in Fall 2017. It's great to know that M-71 has been able to stay out of harm's way for more than a year and a half of being on his own in the forest.
Finishing up work on the trap, Dr. Green gets a second call on the radio: Female fisher 89 has been captured. Since data from F-89's collar hasn't been downloaded for almost two weeks, they decide to keep her in the trap for now. Our team will head there shortly to download the data while F-89 is close at hand. They don't want to risk releasing F-89 and her subsequently losing her collar somewhere in the forest — and all the data that it has captured for the past few weeks. Those data will provide the researchers with key information about where she's traveled around the forest, including whether she's visited areas with high percentage of tree mortality or where mechanical fuels reduction treatments have taken place.
The clouds have settled in and we layer up before snowshoeing into the trap where F-89 has been captured. After a short trek, we arrive at the trap and Dr. Green quickly gets to work downloading data from her collar. In a few short minutes, we're ready to release her back into the forest — and she's obviously ready to go!
Watching F-89 dash off into the forest filled me with hope — hope that these critically endangered creatures can find a way to survive and thrive in the southern Sierra despite the quickly changing conditions around them. Since my visit to the Kings River Fisher Project, I've learned that F-89 has a den this season. This exciting news fuels my optimism for the ability of this elusive and adorable deep forest species to persist well into the future, thanks in big part to the whole Pacific Southwest Research Station fisher team.
Author(s)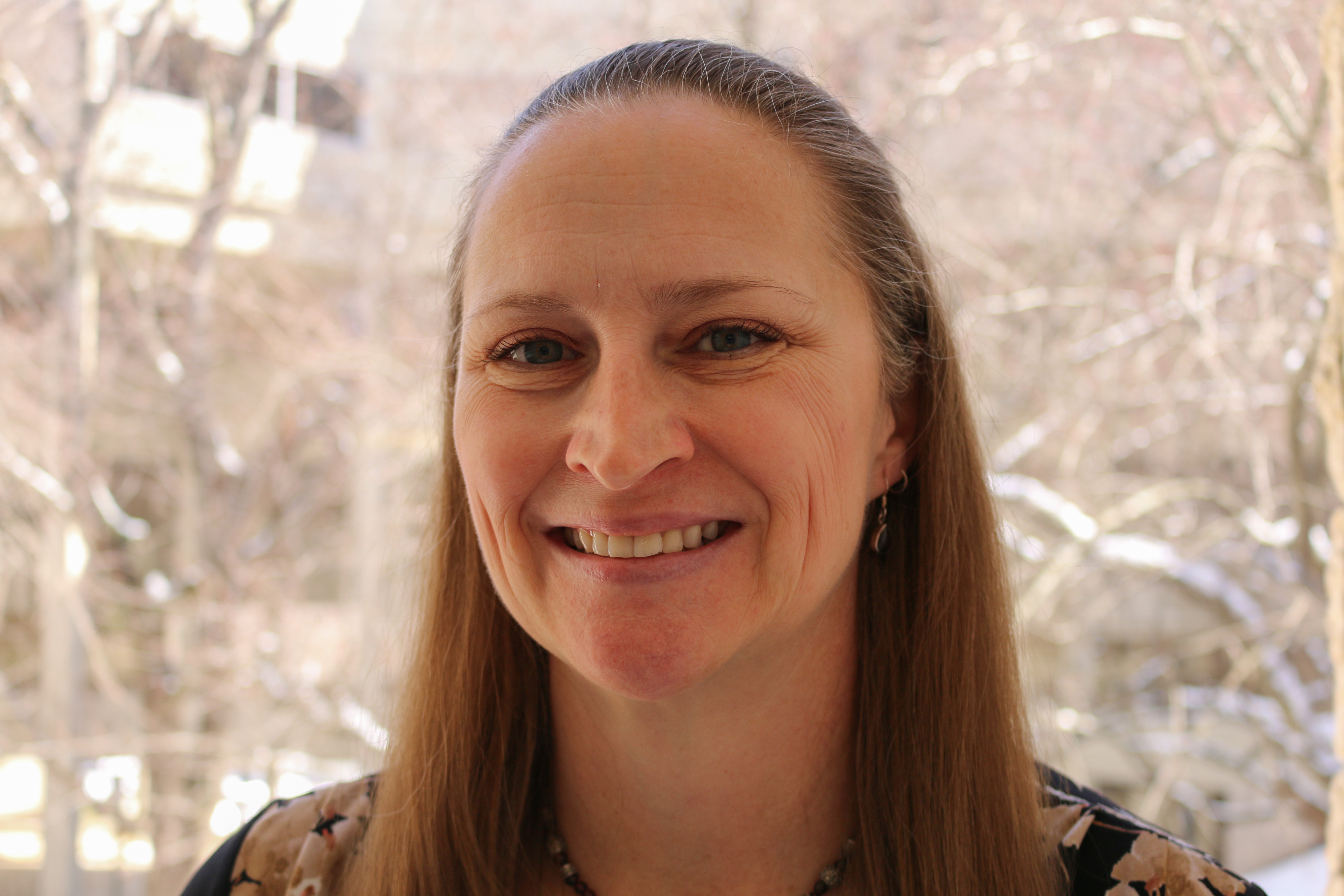 Pam Flick works on a wide variety of issues for Defenders' California Program, including federal land management with an emphasis on Sierra Nevada national forests, and advancing conservation of carnivores, birds and amphibians.