The howl of the wolf has been missing from Colorado for more than 70 years. But that fact may soon be changing.
Colorado Parks & Wildlife recently released a photo on Twitter of a large, black canine sporting a collar, with the caption, "Big news from Jackson County. A wolf was spotted by a member of the public and our biologists are working to confirm the sighting." Soon after, Colorado Governor Jared Polis joined the discussion on Facebook, adding "CPW received many reports of wolf sightings near our northern border, but photographs are much rarer. Under the Endangered Species Act, killing a wolf (except in self-defense) is a federal crime subject to fines of up to $100,000 and up to one year in prison."  
Within hours, the story was picked up by outlets across the country as Coloradans wondered what this sighting might mean for the future of wolves in the Centennial State.  Are wolves on their way back, or is this a one-time event from a lone wandering wolf? 
Well before this exciting news broke, Defenders of Wildlife began a partnership with the Rocky Mountain Wolf Action Fund to put the following question to Colorado voters: should the gray wolf be reintroduced to Colorado?  It's a sensitive topic, as all things wolf tend to be. Scientific studies routinely confirm the ecological value of the gray wolf and Colorado has an abundance of ideal habitat and suitable prey. With about 280,000 elk in the state, Colorado has the largest population of elk in the country.  Prior to their eradication by humans in the early 20th century, gray wolves roamed throughout Colorado and the Rocky Mountains, connecting populations of wolves from Canada to Mexico.  
Yet, wolf restoration to Colorado presents a potential challenge to ranchers concerned about possible impacts of the predator to their livestock.  While a 2010 USDA report stated that wild carnivores and dogs are responsible for only 0.23% of livestock losses, that statistic isn't likely to quell the concerns of a rancher who's witnessed the results of a depredation.  By relying only on statistics and the science, we may fail to consider the validity of these concerns and even alienate potential allies in the ranching community, many of whom would argue that they are conservationists, too.  In fact, many in the ranching community support the idea of wolves in Colorado again, seeking to participate in a more ecologically-stable west.  
This is why Defenders has been at the forefront of wolf-livestock coexistence efforts for decades, and why we promote transformational approaches and tools that successfully reduce conflict and build social acceptance for wildlife. We have shown that installing electric fences and fladry, hiring range riders, training livestock guardian dogs, and implementing alternative livestock grazing strategies are all methods that help people, and their livestock, live in and around wolf country. 
So why the conflict?
 
It all comes down to the two R's.  Reintroduction vs. recolonization. In a reintroduction, wolves would be transported into the state by wildlife officials (our ballot proposal, if passed, would call for wolf reintroduction to Colorado starting by 2023) and monitored until a stable population is established.  A recolonization, however, would occur if wild wolves migrated into the state on their own, presumably from the north through Wyoming.  Indeed, we would love to see enough wolves making the journey into Colorado to establish a viable population on their own!  But most scientists believe this is unrealistic, given the challenges a migrating wolf would face
It was confirmed that the individual wolf in the photograph reported to CPW is, in fact, a lone male gray wolf that dispersed from the Snake River pack in Wyoming. This is exciting news and implies that there's something about Colorado that wolves like.  But it is important to consider the incredible journey this animal must have survived.  Wolves in Wyoming are protected only in Yellowstone and Grand Teton national parks, and wolf hunting is regulated only in the surrounding area.  The remaining 85% of Wyoming, including along the entire border with Colorado, is called a "predator" zone where all wolves can be killed at any time.  For a wolf to travel outside of the protected range in northwestern Wyoming, through the "predator" zone, and into Colorado is a remarkable and very rare feat. 
(1/3) Wolf Update 🐺: The Jackson County sighting was confirmed by @WGFD to be a dispersing male gray wolf from WY. It is from the Snake River pack, and was last recorded by transmission signals on Feb. 12 during routine telemetry flights around South Pass. pic.twitter.com/XYnpC4Y4uu

— CO Parks & Wildlife (@COParksWildlife) July 10, 2019
 
It is because of this perilous journey that a wolf reintroduction effort is necessary for enough wolves to end up in Colorado to restore a population.  The likelihood of wolves successfully recolonizing Colorado is too slim to base a recovery plan on, and what's more, what becomes of the individual wolf that survives the journey?  Unfortunately, without a pack, a lone wolf won't survive.  A single disperser in Grand County is cause for excitement, but it is a bittersweet discovery, as this individual will likely never find a mate, never have pups, and therefore will never establish residency in Colorado.  
When we say there are no wolves in Colorado, that's not to say a lone wolf won't appear now and then, but without a pack, wolves can never be considered residents.  They will continue to travel through rugged terrain, across mountains, through valleys, and past the rifle scopes of those who wish them harm, all in the pursuit of something wild; something free.  Let's reintroduce wolves to Colorado so that these lone dispersers will find a place where the call of the wild can be heard echoing across the Rockies and into the legend of the Colorado wilderness once again.  
 
If you're a Colorado resident and would like to volunteer with this program, click here and stay updated about our other wildlife campaigns by following the Defenders Colorado Program on Facebook!
Author(s)
Image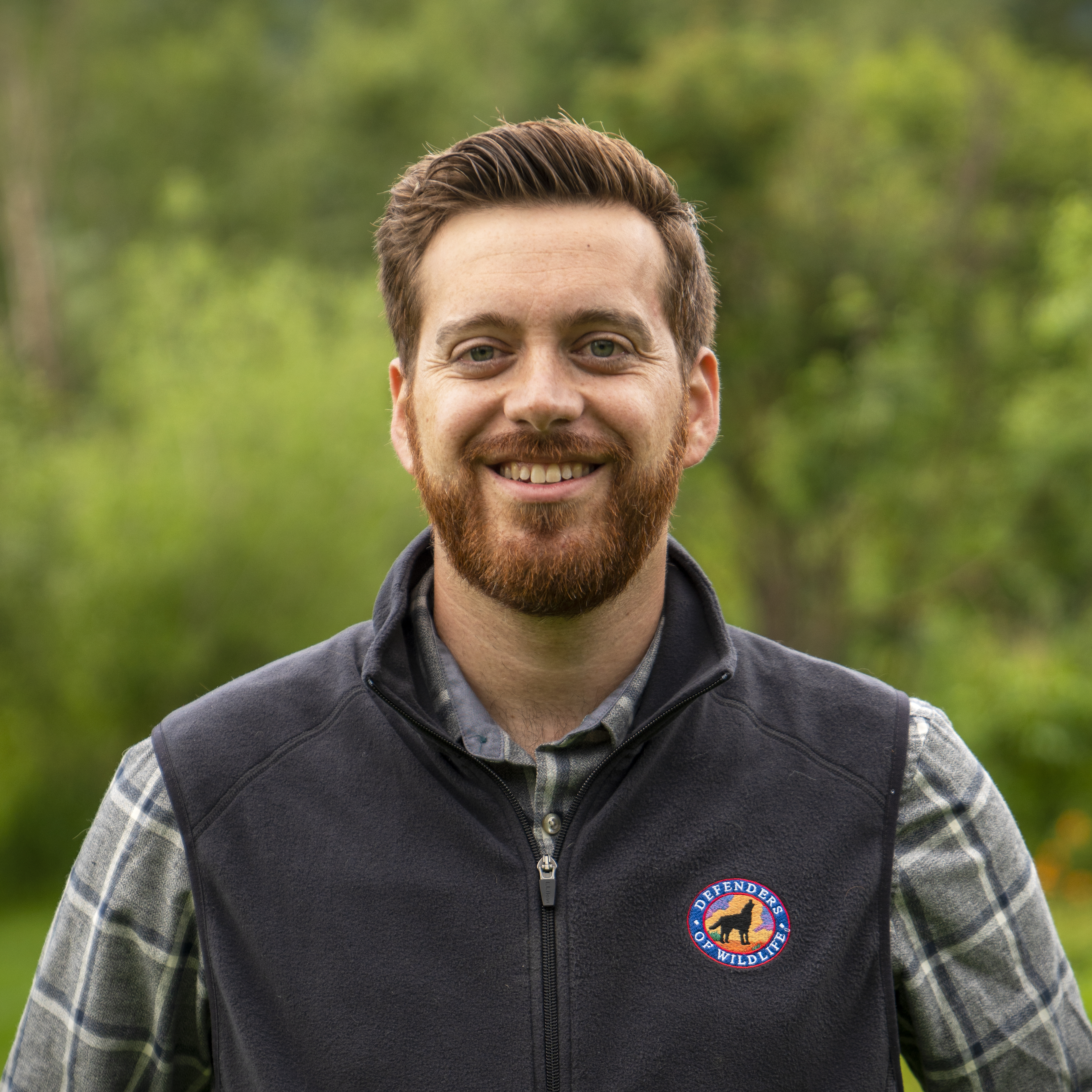 As a Representative for the Rockies and Plains, John brings a lifetime of passion for wolf recovery to the Rockies and Plains as he works to restore wolves to the region.
Image