Imagine a place that is sacred to you. What does this look like? Are you by yourself? Surrounded by your community? Or perhaps appreciating the stillness of nature alone? To many, mentally traveling to your sacred place may conjure images of a church, childhood home or a mountaintop or forest teaming with life that centers you and brings you peace. The word sacred can mean a multitude of things for any given person. To the indigenous Gwich'in Nation in northeastern Alaska, the vast coastal plain of Arctic National Wildlife Refuge is held tightly as "the sacred place where life begins." It is a wildlife oasis inextricably linked to the Gwich'in life, culture and spirituality, and one that the Trump administration wants to dice up and lease to multi-billion-dollar corporations like Exxon Mobile, Chevron, Hilcorp and Conoco Phillips.
America's national wildlife refuges are called wildlife refuges for a reason. The more than 850 million acres that make up the National Wildlife Refuge System comprise our only system of federal public lands and waters whose primary purpose is to provide a place for wildlife to thrive. The Arctic National Wildlife Refuge is no exception.
The Arctic Refuge coastal plain provides sanctuary for a multitude of species, including the world's most imperiled polar bears, the Southern Beaufort Sea population. Approximately 76% of the coastal plain is listed as critical habitat for polar bears protected under the Endangered Species Act. It is vital to their survival as climate-driven sea ice melt increasingly forces mother bears ashore to den and care for their newborn cubs. Climate change is the leading cause of this polar bear population's decline and cutting our addiction to fossil fuels is an obvious solution.  
However, oil development on the coastal plain would itself injure, kill, harass or otherwise harm mother polar bears and their cubs. This is fundamentally in conflict with protecting these vulnerable polar bears since their continued existence depends on protecting each and every cub in the population. We must ensure their home is free from seismic testing, pipeline and road construction, drilling, oil spills and any other disturbances caused by industrial development. Yet as we celebrate Polar Bear Week, tensions are high as the Trump administration continues to aggressively push for an oil and gas lease sale by the end of 2019, despite the impossible timeline. 
We expect the Bureau of Land Management (BLM) to issue a "call for nominations" any day—a short time period when oil giants are invited to come forward and bid on lease sales on any tract of land in the entire 1.6-million-acre coastal plain. And yes, the entire coastal plain is open for business, thanks to the BLM's flawed environmental impact statement that ignores science, denies climate change and puts a giant blinking "for sale" sign over every inch of the Refuge's coastal plain, the heart of polar bear country. 
Of course, BLM and oil companies assure us this can be done safely. They say they'll simply bypass sensitive (and sometime invisible to the naked eye) denning habitat to ensure cubs are safely guarded by their mothers even with the human and machine disturbances inherent to any drilling operation. They insist their cutting-edge technology will surely prevent similar oil spills that have devastated coastal ecosystems and communities in Alaska and around the globe. But even the most sophisticated technology cannot adequately mitigate the risk of oil spills or other disasters, and sea ice will continue to melt at horrifying rates if companies like Exxon Mobile or Hilcorp pump more greenhouse gases into the region. 
Had enough? Take action NOW!  
As I reflect on Defenders tireless work to protect keystone species like polar bears, I'm reminded of a sentiment recently shared by Congresswoman Deb Haaland (NM-D-1). While discussing the grave need to protect our public lands from industry and pro-polluting politician's incessant thirst to drill, she said, "If wildlife could talk, they would have fought back over 50 years ago if they could have." 
It's up to us to stand up for vulnerable wildlife facing extinction as their homes are splintered and sold to extractive industries. 
This Polar Bear Week, remember the power each of us holds as individuals, and that together, we can take collective action to stand up for a bright and just future where our National Wildlife Refuge System is truly a refuge for the earth's astounding biodiversity. 
Let the message to any oil company considering a lease sale be clear: Bidding on lease sales in the coastal plain, a sacred place that two-thirds of Americans support protecting, a place with unknown deposits of oil, comes with extreme reputational and financial risk. Stay out of the Arctic Refuge! 
Author(s)
Image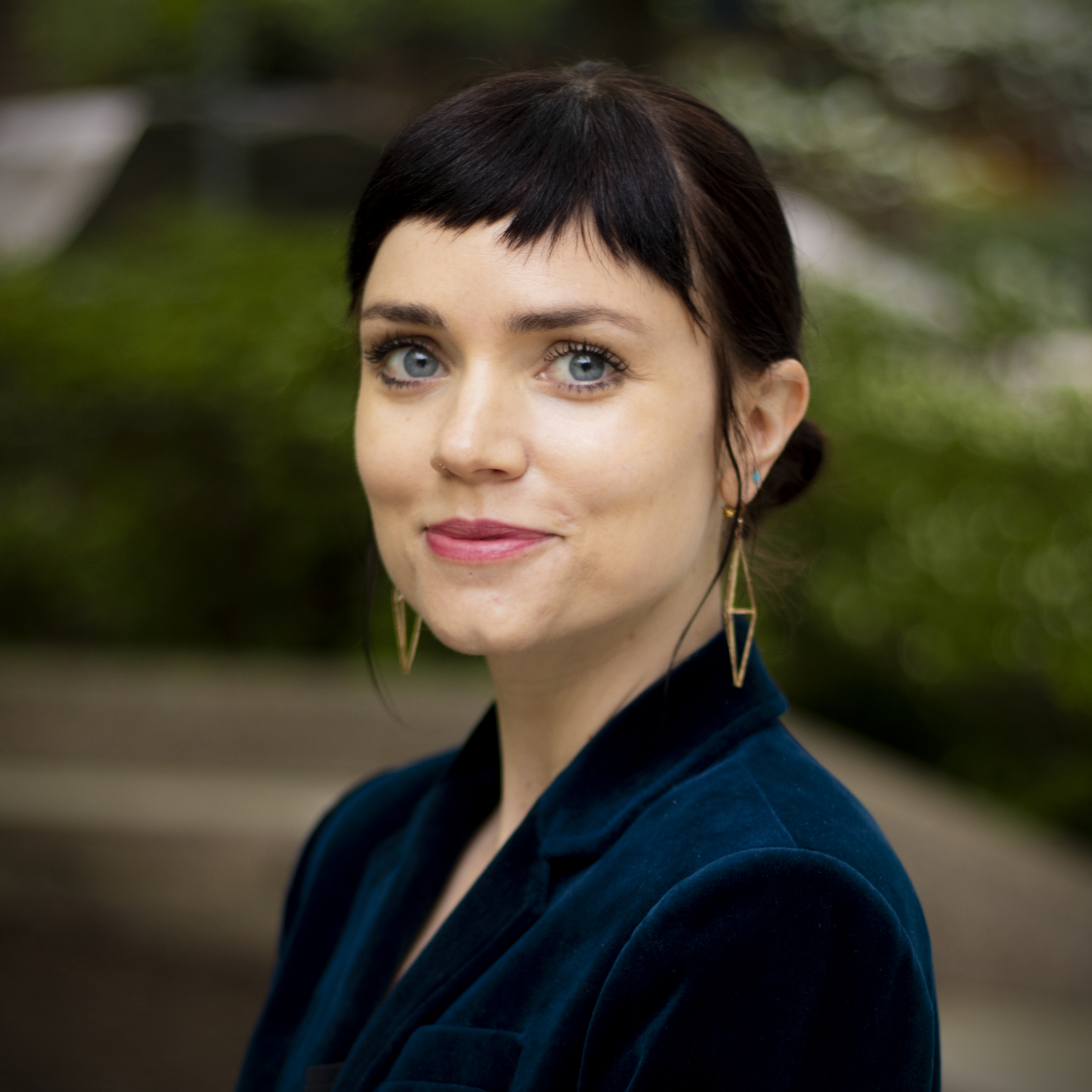 Deanna Noël joined Defenders in June 2016, bringing eight years of grassroots organizing experience in the environmental community.
Image