By the time you read this piece, one of the globe's great migrations will likely be under way. Over several weeks, the rufa red knot, a russet-breasted, migratory shorebird will descend from the skies onto eastern beaches, kicking off one of our country's most visible and eagerly anticipated wildlife spectacles.
The reason they're here? The horseshoe crab. 
At over 450 million years old, this underappreciated and enigmatic species has survived mass extinctions, acidifying oceans and asteroids, earning its place among Earth's most successful species. More often found deep in the sea, horseshoe crabs haul themselves ashore in spring to deposit millions of green eggs in the sand under a new or full moon. In near-perfect synchrony, red knots and other shorebirds arriving from their wintering grounds in South America, flock to these beaches. Here, in a frenzy of tide, sand and spawning crabs, each bird must consume roughly 400,000 eggs before resuming the journey to their Arctic breeding grounds—a monumental roundtrip of roughly 19,000 miles. In fact, red knots are such great migrants, a single bird was documented to have flown about 242,350 miles in its lifetime, a distance farther than from the Earth to the moon.  
Tragically, the source of calories that makes this feat possible—horseshoe crab eggs—is becoming increasingly scarce. Every year hundreds of thousands of crabs are harvested from spawning beaches, transported to biomedical facilities and live-bled for their blue blood. The final product—Limulus amebocyte lysate (LAL)—is used to ensure that medical devices are free of bacterial contaminants. Though returned to the water, this process kills anywhere from 15% to 30% of harvested crabs and exacts a toll on the survivors, with crabs known to wander aimlessly along the sea floor post-bleeding. Eel and conch fishermen also harvest horseshoe crabs for bait. 
Image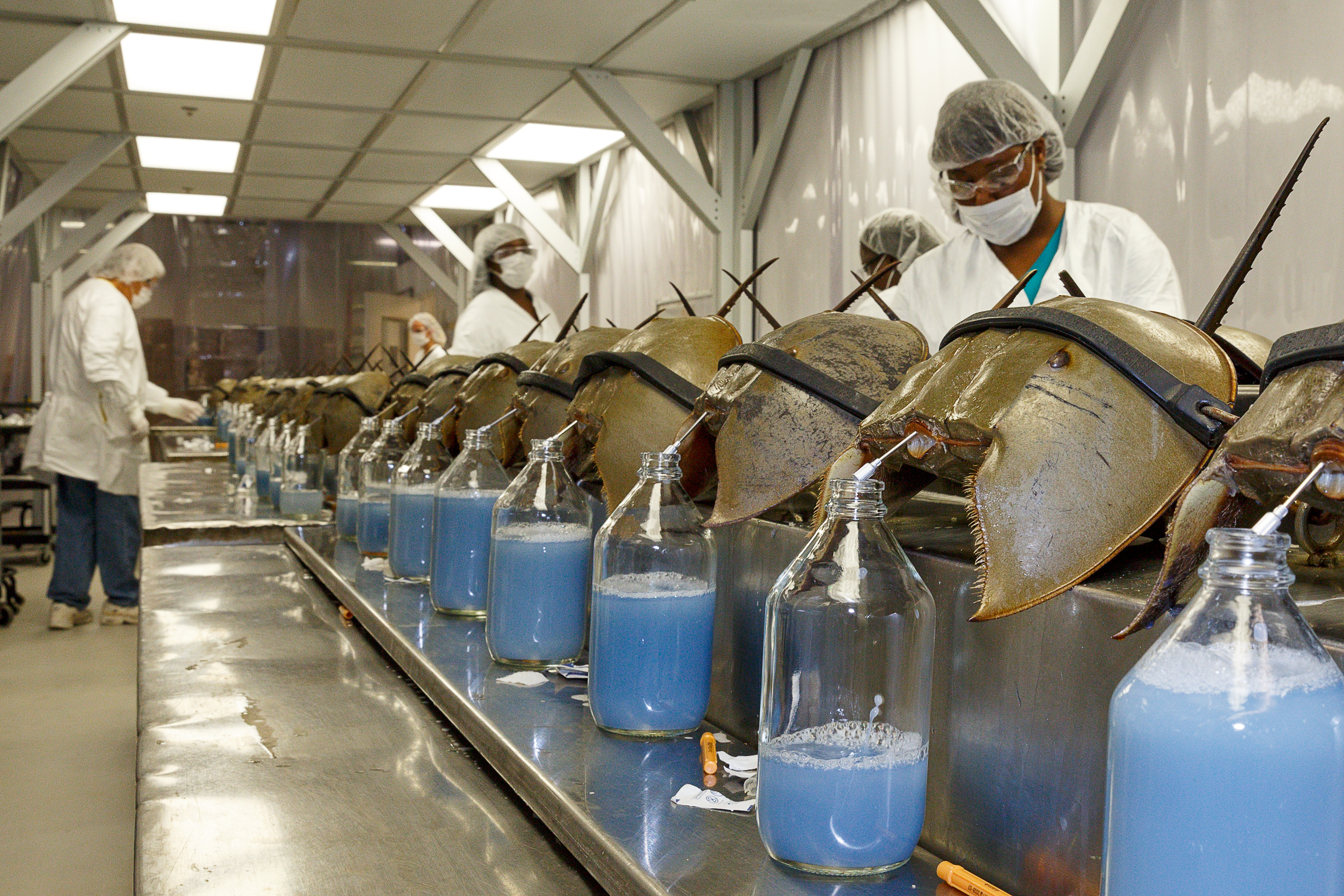 Image Credit
Ariane Mueller
Image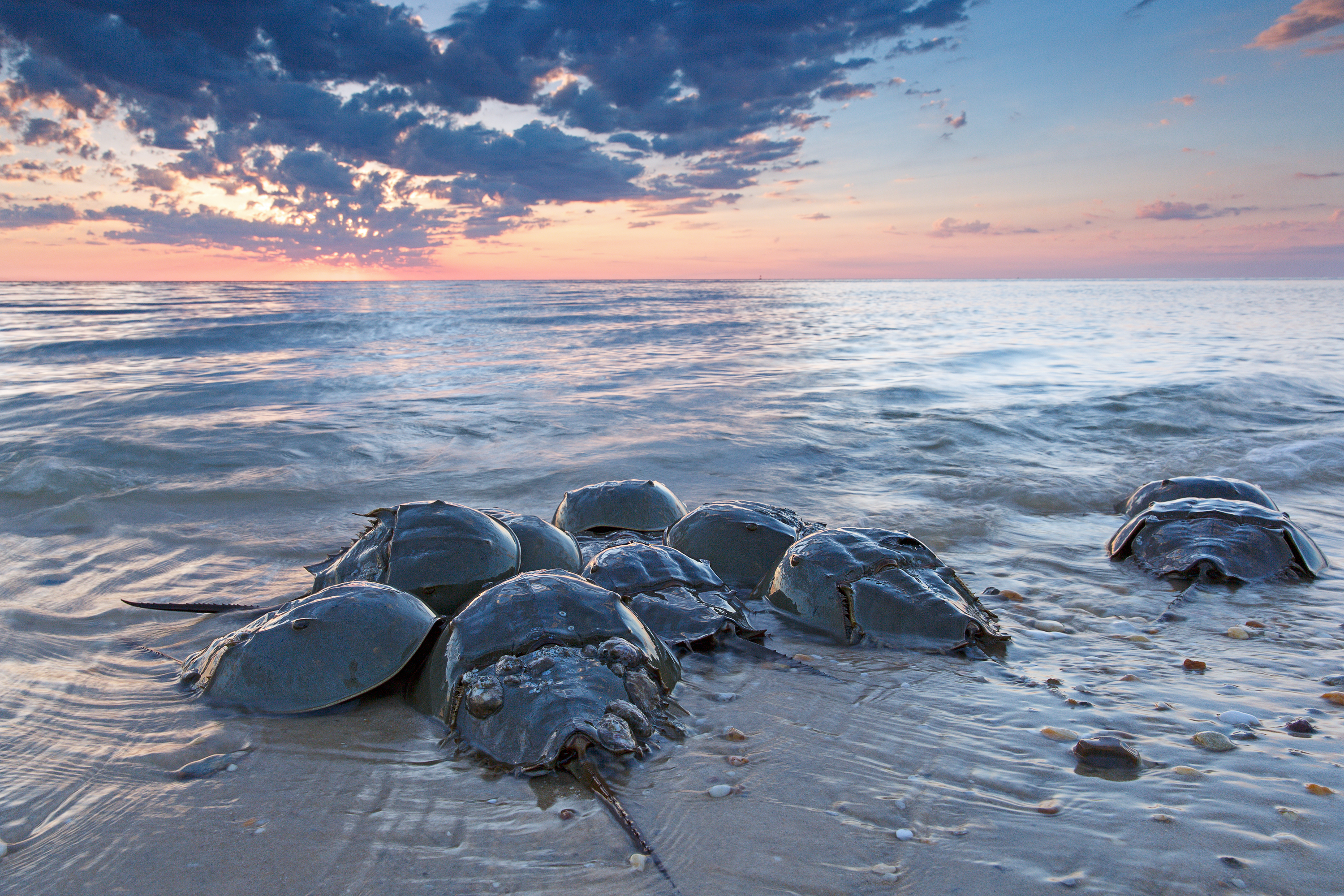 Image Credit
Ariane Mueller
The result is a decline of crabs and birds. Delaware Bay's beaches, a veritable Yellowstone of shorebird activity, used to have roughly 50,000 horseshoe crab eggs per square yard. Today, only a fifth of those eggs remain, effectively starving red knots of the necessary calories needed to breed successfully. Roughly 50,000 knots remain, down from 150,000, with the species now listed as threatened under the Endangered Species Act. 
There is room for hope, however. The pharmaceutical company Eli Lilly has already adopted a synthetic alternative to live bleeding and plans to phase out 90% of its LAL use as soon as this year If the entire industry did the same, it could spare roughly 600,000 crabs from bleeding a year. This would benefit not only shorebirds but crab-consuming loggerhead sea turtles and sharks as well as fish that feed upon the yearly pulse of eggs and crab larvae that wash into the ocean. When coupled with the elimination of the horseshoe crab bait industry, red knots, horseshoe crabs and other shorebirds could quickly bounce back. 
To this end, Defenders is advocating for the elimination of harvesting practices in national wildlife refuges. Commercial crab fishing has no place in areas set aside to protect the very species impacted by harvesting. We are also pressing for the widespread adoption of the synthetic alternative and partnering with a larger coalition focused on the state-by-state recovery of localized crab populations. 
Through these collective efforts, we and our partners hope to recreate the once-great scene of historical abundance for red knots and horseshoe crabs—not unlike the vast bison herds and sky-blackening flocks of passenger pigeons of the past. 
In the meantime, if you encounter an overturned horseshoe crab on the beach, flip it over and, for that brief moment, appreciate the eons the species traveled to make it to a beach near you and into your hands.
Author(s)
Image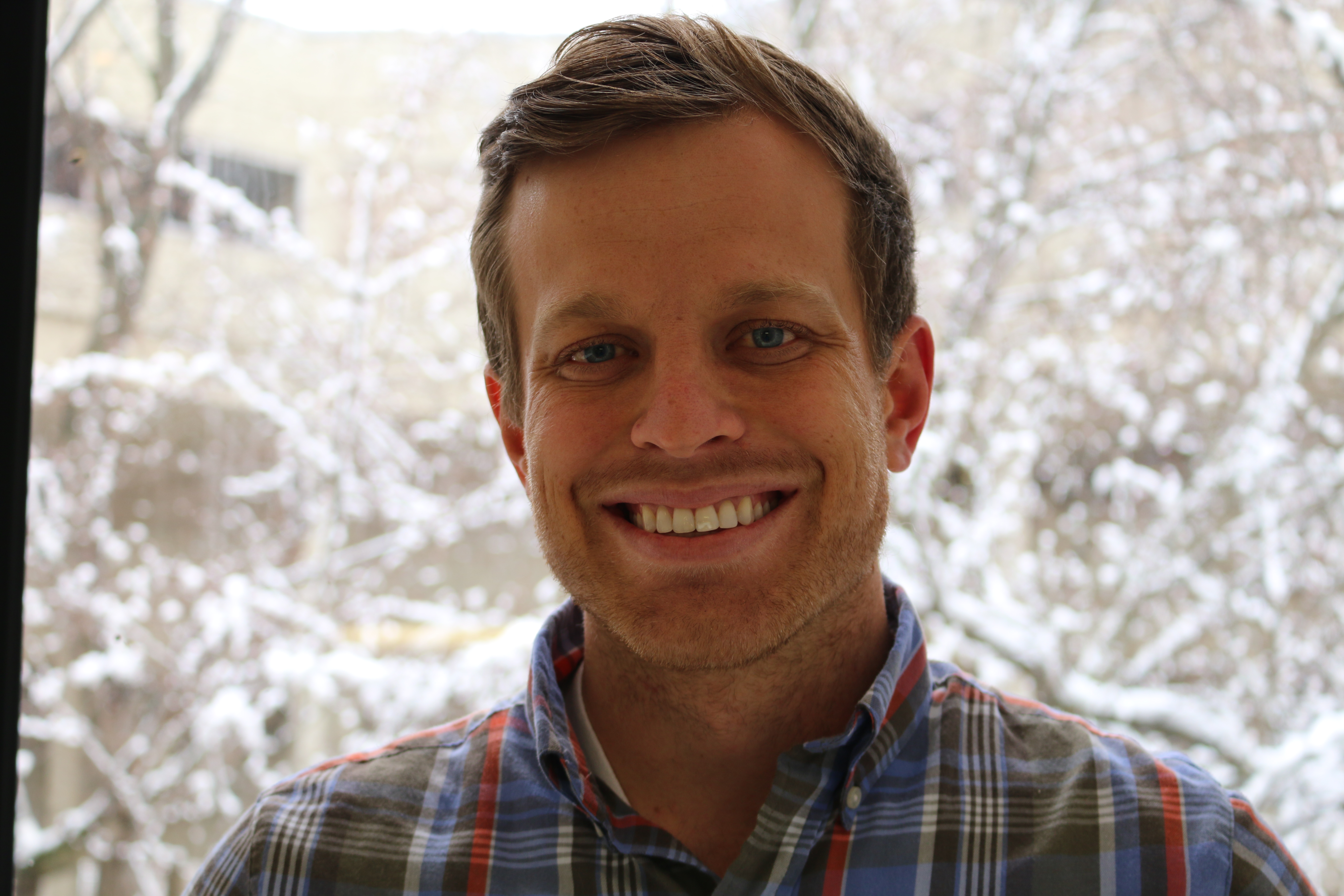 Christian Hunt works to increase habitat protections and advance imperiled species recovery on the lands and waters of the National Wildlife Refuge System by partnering with agency decision-makers, influencing members of Congress, building coalitions, and coordinating community advocacy efforts. 
Image