Conservation Report Card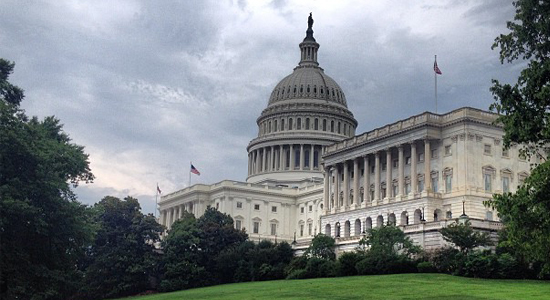 The Conservation Report Card measures the commitment of U.S. Senators and Representatives to wildlife and habitat conservation during each Congressional session. It reviews both House and Senate votes on key conservation issues, providing a clear assessment of how well members of Congress are doing to protect wildlife and wild lands for future generations. 
The Report Card is an important resource constituents can use to examine their elected representatives' efforts to conserve our nation's natural heritage for our children and grandchildren.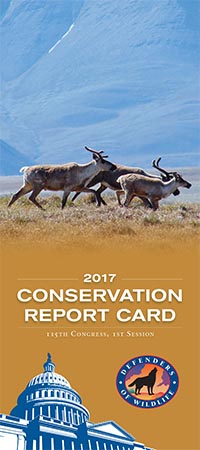 Special note: As of October 9, 2018, Defenders of Wildlife has taken its interactive vote center offline. The action came after discovering that the center's search function was producing erroneous results for some members of Congress.  Please instead consult PDF versions of the Conservation Report Card, published annually after each session of Congress and then posted to this page (see below). The Report Card will continue to provide valuable and reliable information about how members of Congress have voted on key issues impacting wildlife.
Access printable PDF versions of the Conservation Report Card:
GET INSTANT ALERTS & UPDATES
Get Instant Alerts & Updates
Enter email address
Enter mobile number
Latest Updates
January 3, 2019 | 8.46 AM
October 31, 2018 | 11.57 AM
October 18, 2018 | 4.29 PM