Leaders of the Pack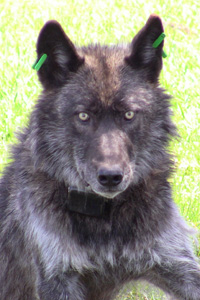 Photo: Oregon Department of Fish and Wildlife
Coexistence is the order of the day in Oregon, thanks to months of discussions among Defenders of Wildlife, Oregon wildlife officials, the governor's office and the ranching community. A livestock compensation and wolf coexistence bill unanimously passed the state House and Senate and was signed into law by Gov. John Kitzhaber in August. "Gov. Kitzhaber's leadership was instrumental in bringing together traditional opponents to develop an innovative livestock compensation and wolf coexistence program," says Suzanne Stone, Defenders' Rocky Mountain representative. By empowering local communities to address wolf management issues in a responsible and transparent manner, this program may well become one of the best in the country."
Learn more about Defenders program to reduce conflicts between wildlife and livestock.
Polar Bear Protections Upheld
For polar bears, life has never been more perilous. The challenge to survive promises to worsen as climate change transforms their Arctic home and offshore oil-drilling plans persist. Defenders fought for the bear's protection under the Endangered Species Act (ESA), and in June a federal judge upheld the U.S. Fish and Wildlife Service's decision that the bear remain categorized as threatened. The species will now continue to receive the protections afforded under the ESA.
Read more about what we can do to protect this Arctic icon.
Defenders Hits the Road in Montana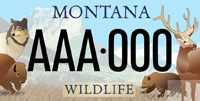 Now Montanans can show their support for wildlife whenever they drive across town. To raise funds and awareness for wildlife in the West, Defenders worked with the state's Department of Motor Vehicles to design a license plate that honors the state's diverse wildlife. Every time a Defenders' license plate is sold or renewed, Defenders gets a $20 donation to help us keep working to protect wildlife in Montana and across the Rocky Mountains.
Only select articles from Defenders are available online. To receive 4 issues annually of the full award-winning magazine, become a member of Defenders of Wildlife! 
With engaging stories and spectacular photography, Defenders of Wildlife's magazine provides readers with a behind-the-scenes look at what biologists and conservationists are doing to protect imperiled wild animals and plants.
Get the Magazine