Chamois Andersen
Senior Representative, Rockies and Plains Program
Areas of Expertise: American bison, black-footed ferret, prairie dogs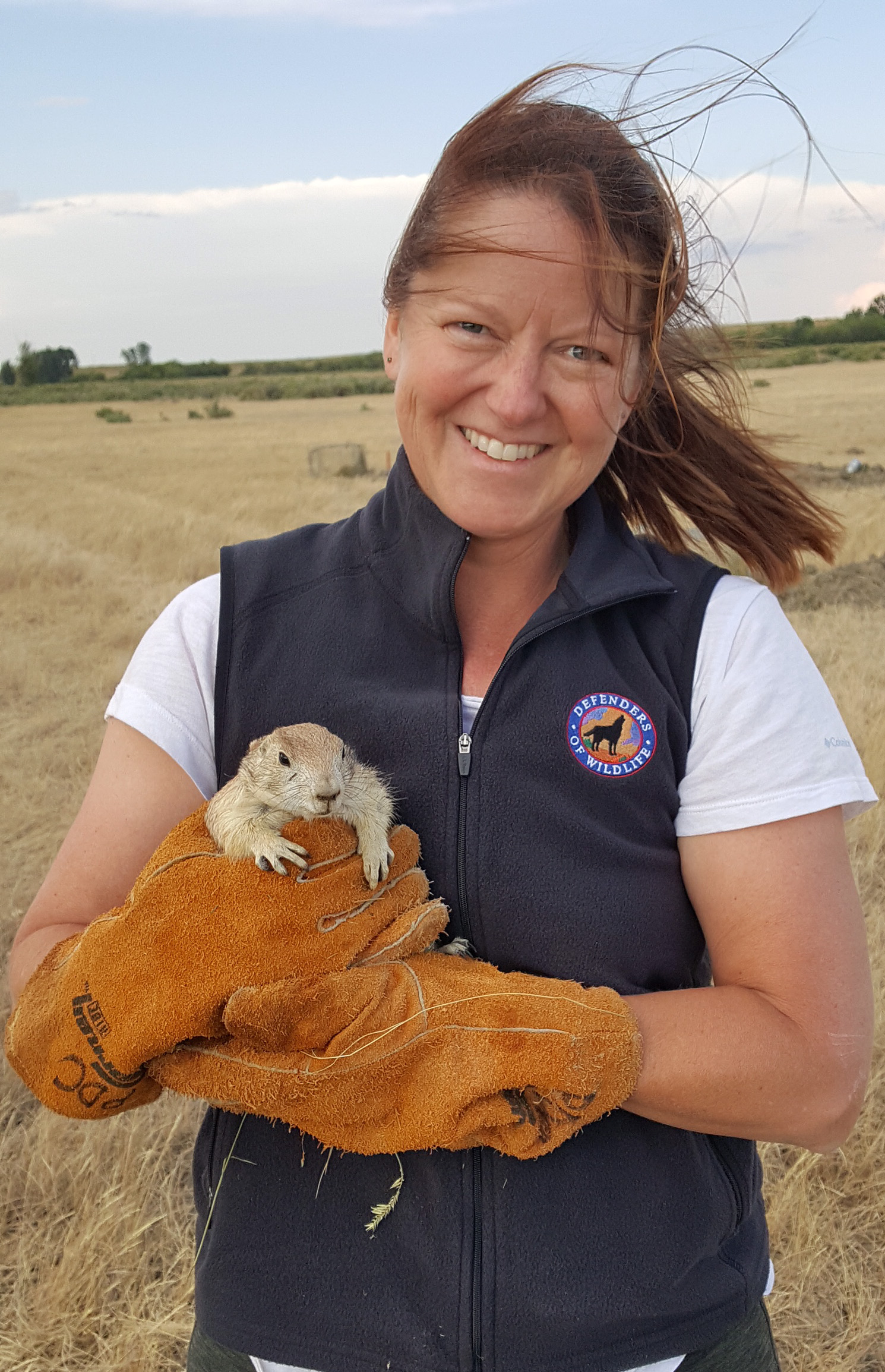 Chamois Andersen is a senior field representative for Defenders of Wildlife's Rockies and Plains Program. She is responsible for the organization's conservation programs for the American Bison and endangered black-footed ferret. Each summer Andersen conducts field work throughout the Great Plains, including enhancing prairie dog habitat for black-footed ferret reintroductions and monitoring ferrets at recovery sites. Andersen regularly collaborates with Defenders' conservation and state and federal partners, and advocates on behalf of Defenders before wildlife commissions and state legislatures. She also facilitates partnerships with Native American tribes across the West on bison restoration efforts. Andersen has a background in science writing and editing. She began her career as an environmental reporter and later moved into public information roles for the Colorado Division of Wildlife and California Department of Fish and Game, where she covered the agency's marine region. Andersen was also principle of Natural Resource Communications and worked for Island Press on the Millennium Ecosystem Assessment, and UN report and global inventory of the world's ecosystems. Andersen also served as Communications Director for the Environment and Natural Resource Program at the University of Wyoming and as Executive Director of the Wyoming Wildlife Federation. Both roles involved developing partnerships and participating in collaborative processes on wildlife issues.
Andersen has B.A. degrees in English and Journalism, from the Colorado College (93') and University of Arizona (89').
You may also be interested in:
Bears die when they get into trouble with people's garbage, livestock, when they are hit by cars and trains or illegally killed. By preventing these conflicts we can keep bears alive and on the road to recovery.
Defenders helps wolves and ranchers coexist in the Northwest
GET INSTANT ALERTS & UPDATES
Get Instant Alerts & Updates
Enter email address
Enter mobile number