Green Sea Turtles Make a Comeback in Florida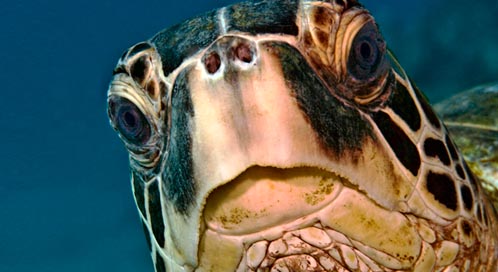 Some experts devote their entire careers to recovering a species, knowing that it may not be their generation but their children's, or their grandchildren's, that truly gets to see the results. But with Florida's green sea turtles, we've been fortunate enough to see something truly remarkable.

In less than 40 years, this population of sea turtles has gone from nearly vanishing to laying thousands of successful nests on our beaches every year.
You may also be interested in:
The wood stork rebounds; hope for fishers in the far west; the numbers on Yellowstone wolves; and more.
Ignoring the lessons learned from unsustainable clear-cutting in the 1970s and 1980s, Oregon politicians are pushing legislation that would dramatically accelerate logging in the heart of the Pacific Northwest.
Though the number of Mexican gray wolves in the wild is slightly higher, the population still needs a genetic rescue to survive.
GET INSTANT ALERTS & UPDATES
Get Instant Alerts & Updates
Enter email address
Enter mobile number