Green Sea Turtles Make a Comeback in Florida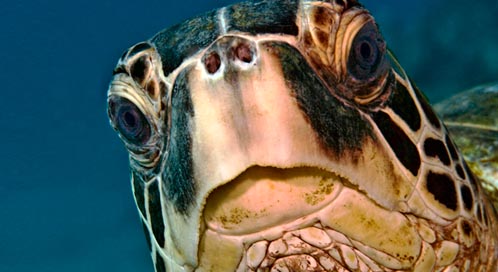 Some experts devote their entire careers to recovering a species, knowing that it may not be their generation but their children's, or their grandchildren's, that truly gets to see the results. But with Florida's green sea turtles, we've been fortunate enough to see something truly remarkable.

In less than 40 years, this population of sea turtles has gone from nearly vanishing to laying thousands of successful nests on our beaches every year.
You may also be interested in:
July 2014 - A federal court has upheld Cape Hatteras National Seashore's beach driving rule, which has been great news for sea turtles, piping plovers & tourism.
April, 2013: Thanks to new regulations that Defenders proposed and worked hard to promote, Mexico is protecting vital sea turtle nesting habitat.
All butterflies look dainty and delicate, but the strikingly beautiful and endangered Karner blue measures only an inch across — about the size of a postage stamp — and lives only about a week.
GET INSTANT ALERTS & UPDATES
Get Instant Alerts & Updates
Enter email address
Enter mobile number